Online crypto casino fun isn't confined to specific game winnings. That just doesn't cut it for millions logging in from all over the world seeking to have a jolly old time in the after-hours or even those in gaming full-time. BC.GAME recently launched a monthly social giveaway to cater to this demographic.
The giveaway is just another perk to online crypto casinos. There are tons of promotions, tournaments, jackpots, and other competitions that augment the digital and live casino games and sports betting markets on offer. These activities are a staple of online casinos, and a standard casino advert will feature at least an iteration of these. 
What are giveaways in online gaming? 
A giveaway is a prize that an online platform grants to the winner of a simple contest or those who complete specific tasks held on that or for the benefit of that platform. These tasks or competitions mostly have promotional ends and serve as a win-win by rewarding participants and helping boost the brand's profile. 
With the rapid increase in social media use, giveaways are an excellent way to boost engagement on these platforms. Their usage is practical, as giveaway campaigns can gain traction quickly. Therefore, they are a choice tool for user engagement and typically have high participation rates.
About giveaways
BC.GAME launched this giveaway in January to reward dedicated fans for their contributions. The giveaway entails a $1,000 prize pool to be collected by players each month as part of the giveaway. 
Keeping player engagement high is fundamental to crypto gambling casinos. Such engagement comes from a multifaceted approach involving tasks with varying levels of competitiveness. Classic casino games obviously require a fair bit of skill for the odds to be in your favor. Giveaways are cool because they augment the difficulty level of casino games and create an overall homely environment for online casino fans.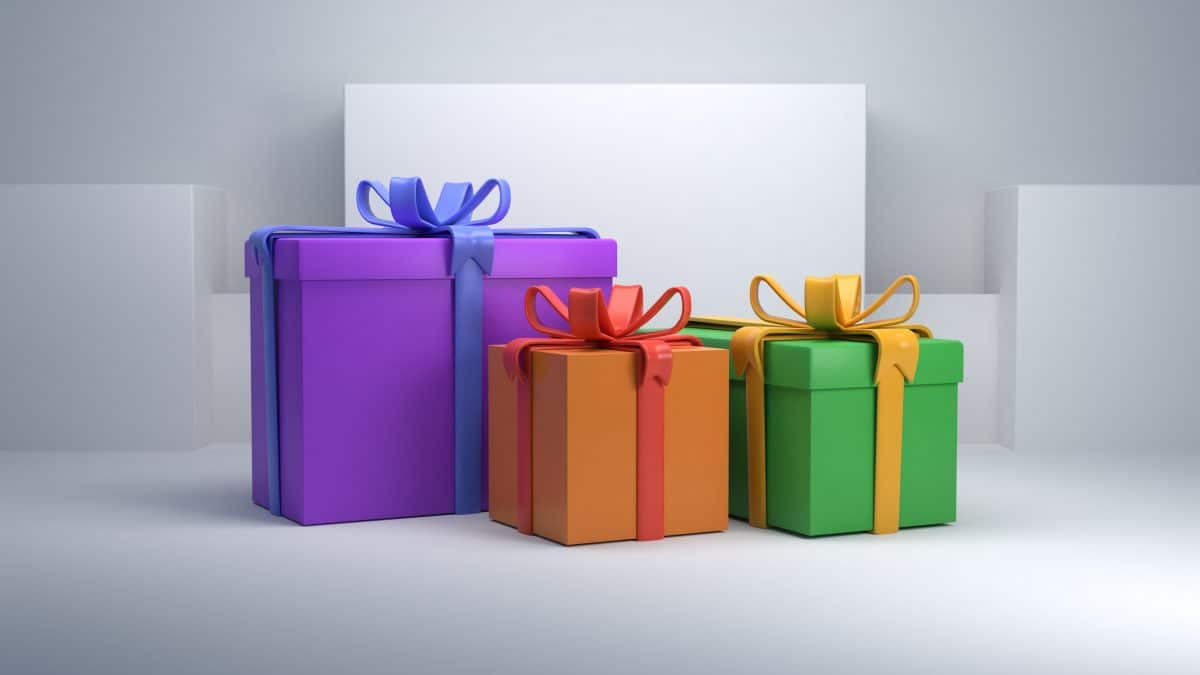 The prize pool is a bonus for active players on BC.GAME. To be eligible for the giveaway, participants must follow certain giveaway rules and complete specific tasks to be eligible. The simple requirements ensure the giveaway is as open to as many people as possible while retaining the bare minimum exclusivity.
The rules include a cap on participation to only one per household. Notably, all VIP levels can join the giveaway. The actual tasks involve activities like following BC.GAME's Twitter account, which should be easy for anyone with a Twitter account. Those who participate in the giveaway will get their rewards within 72 hours of the end of the giveaway. 
Benefits of giveaways 
The benefits of an online casino giveaway are multifaceted. Gamers and online casino benefit in equal measure. Here are three benefits that best capture the essence of the giveaway: 
Rewarding user loyalty
Committed users of BC.GAME are the first in line to participate in the giveaway. The prize pool is open to users who perform specific tasks related to the platform. Accordingly, BC.GAME users will likely be the first to know about this competition and participate in the giveaway. Such giveaways will typically benefit users of an online casino and ensure that customer loyalty is rewarded. Several brands online reward customers who purchase a certain amount of their products rather than leaving it open to the general public. Therefore, consistent gaming platform users are appreciated for their efforts in making BC.GAME thrive.
Building a sense of community 
Crypto casinos borrow plenty from the organization of cryptocurrency communities. BC.GAME is no different, with many community aspects carrying over. This giveaway also helps boost a sense of community by ensuring that users participate in growing BC.GAME's profile at all levels. 
This sense of community is vital in the sustainability of online crypto gambling. The interaction between users and the wider public is essential in moving BC.GAME forward. Familiar cryptocurrencies all have vibrant communities, and this model has proven popular for online casinos as well in moving forward. 
Alternative advertisement for a casino platform
Ultimately, a giveaway brings more eyeballs to the online crypto casino games on offer. An online giveaway operates a lot like a Black Friday sale for retail stores. Therefore, the giveaway ensures that more people can come to and remain in the online crypto casino over and above those who would come by purely looking up the games on offer. 
Increase social media engagement 
The internet era took another leap with the growth of social media platforms. This reality calls for a strong social media presence for any brand looking to grow fast. It is no coincidence that the BC.GAME giveaway involves aspects of social media use. Users help grow BC.GAME's social media channels and encourage their colleagues to come on board. 
This social media engagement is indispensable for a modern online platform. Social media comments, retweets, following, and more are vital in boosting visibility. Once a brand reaches a certain level online, social media engagement creates a domino effect from the excited fans interacting and speaking about the perks of the online gaming platform. 
Participate in the BC.GAME giveaway 
With $1,000 each month up for grabs, users have cause to participate in the BC.GAME giveaway. These amounts can be bonuses to an ordinary casino or sports betting winnings. Talking of casino games and sports betting, BC.GAME is home to hundreds of exciting casino games and betting markets for all major sports. These markets provide more markets than any gaming enthusiast could need. BC.GAME keeps adding more games and partnering with market leaders to ensure that users always have top-quality content.