We learned about the deposit and withdrawal process for quite a few coins in Part 1 of the post.
Today let us explore the ways for deposit and withdrawal of coins that require memo/tag/payment id such as XRP, XLM, EOS, TRTL.
For BTC, DOGE, LTC, XLM,TRX, BCH, XMR,BSV,ABC,VSYS, NBX, ETH & ERC20 coins click here
What are memo/destination tags/payment id?
They are just an identity to track your transaction. They all serve the same purpose i.e to help track and identify your transaction.
Let us learn how to do transactions with these tags:
Deposits:
Please find below the step-by-step process of how you can deposit funds from your crypto wallet into your BC.Game account wallet. We have also mentioned a few wallet names most compatible with the corresponding coins for our new users.
Go to your BC.Game wallet by clicking the 'wallet' icon next to balance on top right corner.
Now choose the coin you want to add funds in your BC Wallet. (For explanation purpose let us consider this as XRP)
A window with your wallet address and destination tag for the corresponding coin will show up on your screen.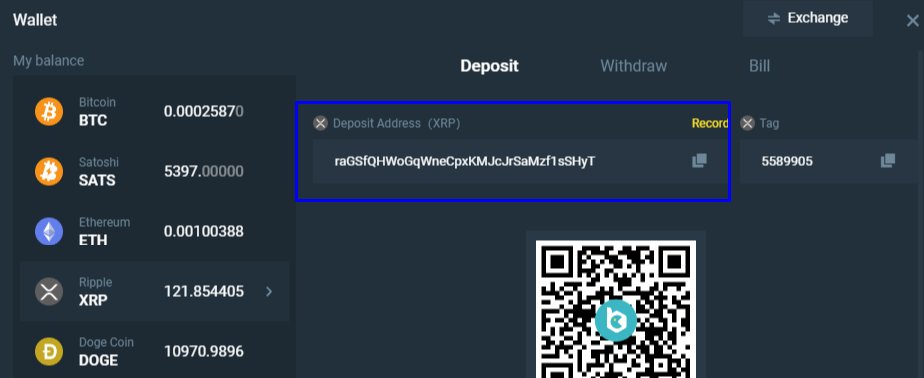 4. Copy this address. This is your BC.Game wallet address for the coin you chose.
5. Open your crypto wallet/exchange and select the same coin. (As in point 2, please select XRP)
6. Now click on 'Send'.
7. It will ask you to paste the address of your wallet and the amount you want to send.
8. Now paste the address you copied from your BC.Game wallet in this space and mention the amount you want to add to your BC.Game account.
9. Now you will see a blank field next to the address as "MEMO/TAG"
10. From point 3 you can find the tag. Copy it and paste it in the blank field in point 9.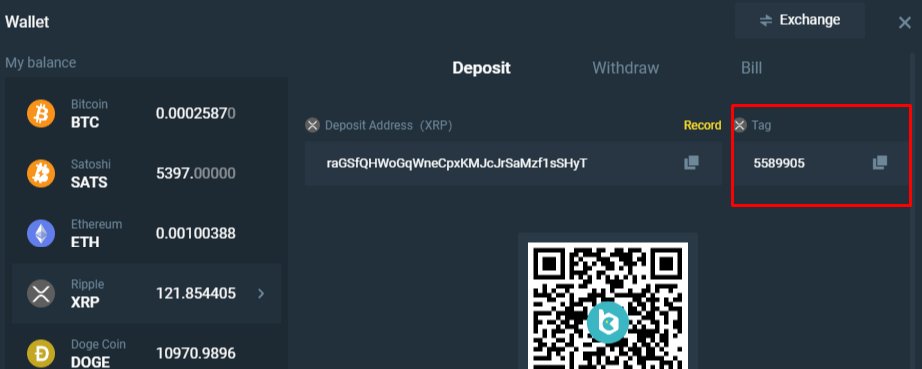 11. It is IMPORTANT to copy and paste this destination/memo tag in the required field for the transaction to be successful.
12. Click 'Send'
13. Now the transaction will initiate
WITHDRAWALS:
Keep on reading to know the super easy and instant withdrawal process here at BC.Game:
Go to your crypto wallet where you want to send your withdrawal amount to.
Select the coin.(XRP, XLM, etc.)
Copy the wallet address of the selected coin from the screen
Then go to BC.Game wallet and select the same coin which you wish to withdraw
Now click on 'withdraw'
Now paste your crypto wallet address which you copied in point 3.
At this point it is crucial to check if your crypto wallet has a Memo/tag/payment id mentioned on the address screen in point 3.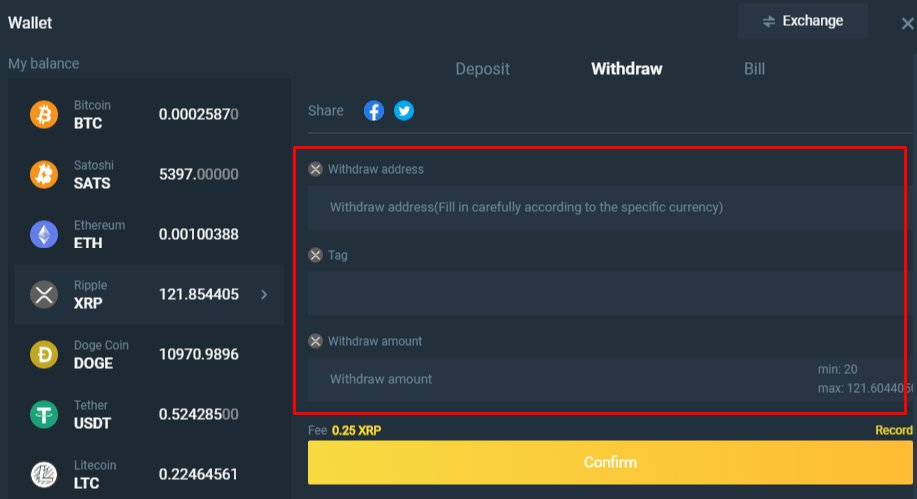 8.1 If there is a tag please copy that and paste it on your BC.Game withdrawal screen.
8.2 If there is no tag on screen in point 3, then kindly type '12345678' on the tag field on BC.Game withdrawal screen.
9. Enter the amount you wish to withdraw.( There are minimum withdrawal limits on each coin which is stated below the amount)
10. Now click confirm.
11. Now a pop up will show on your screen asking your withdrawal password/2FA code.
12. Fill in the required info and click confirm.
13. Now the withdrawal process is initiated and it can take 5-45 minutes to reach your wallet(depending on blockchain confirmations).
Note: Just in case you process a deposit with the wrong tag/no tag kindly contact help.bc.game to track and credit your transaction.
We would also like to state that if you forget to add tag/memo on a withdrawal kindly contact your crypto wallet support for assistance in that matter.