The gambling world has grown dramatically, with the number of game options being the most significant reason. Despite this, a few games have managed to stay relevant no matter the era, and these are blackjack and poker.
Blackjack and poker are 2 of the longest-standing games in the crypto casino field. Although primarily similar, these games hold distinguishable differences.
The Difference Between Blackjack And Poker
Blackjack is a house-banked game. It means that when the player wins, the house loses, and vice versa. Blackjack is often considered an excellent game for beginners or those looking to pace their play.
As for poker, it is a banked game, which implies that the households have no interest in the pot. Instead, the house gains by earning a small percentage of the fees. All winnings and losses of funds are entirely between the players.
What Is Blackjack?
Blackjack, also commonly known as 21, is a great gambling game that has remained a popular option over the ages. It has become a must-play for most players in both land-based and online casinos.
This game aims to build a hand that's value equates to 21. All cards have the value represented on them, besides K, Q, and J, which have the value of 10, while Ace can be either 10 or 1.
What Is Video Poker?
Video Poker is a game that delivers sophistication and rewards. It is also skill-rich. Unlike blackjack, poker is a game where players play against each other. The term poker refers to a variety of different casino games that require players to compete against each other to win the returns.
To win a hand of video poker, players must land set hands, each holding different values in the game. Find out all about the video poker hands strategies right here.
How Blackjack And Poker Are Similar
The most apparent similarity between the two traditional casino games is that video poker and blackjack provide a huge opportunity to earn a return, more specifically, long-term profit. Both the games require a certain skill level and being played in a group setting.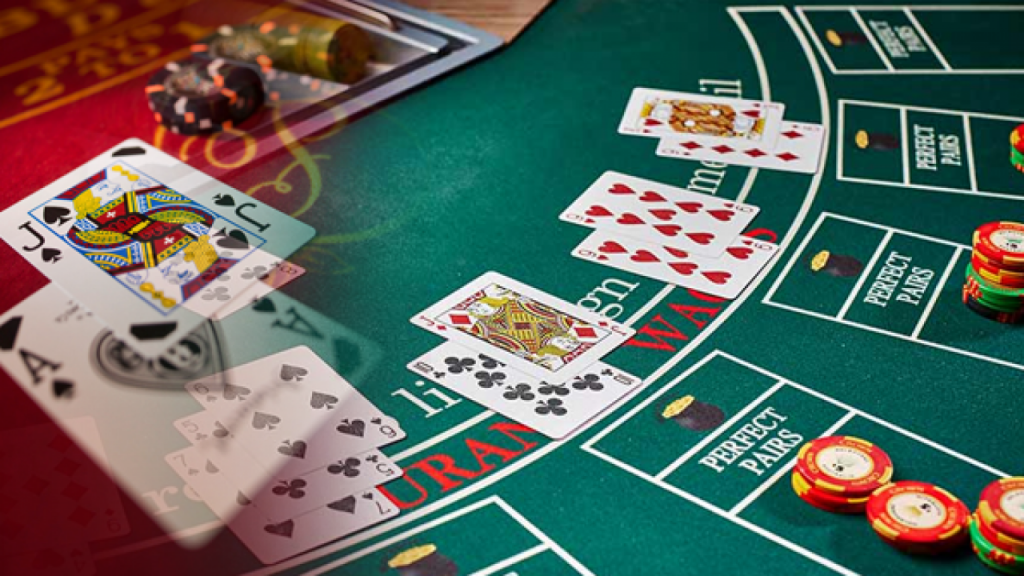 Video Poker Or Blackjack: Which Is Your Best Bet
Knowing which game to play comes down to what you are in the mood for. Both games are similar, but one is slightly more laid back than the other.
Blackjack is a beginner-friendly game requiring players to accumulate a card value of 21 without going bust. The combination of cards doesn't matter; all that is needed is knowing when to hit or miss.
As for poker, the game requires slightly more concentration and skill, with a wide variety of poker hands and plays to be aware of. Poker holds more variations, which means there are more rules to understand.
Looking at what each game offers, you will need to decide which game is best for your session. Poker has proven to be an excellent option for long-term gains, allowing you to engage in lengthy sessions that remain entertaining and rewarding. Try out both game options before making your final decision on which is your best bet.
Video Poker at BC.GAME
BC.Game offers more than 20+ original titles, with video poker being one. Video poker at BC.Game is guaranteed to be rewarded with a 99% return to players rate and an excellent reputation amongst its players.
Besides opportunities to win, video poker at BC.Game provides a user-friendly design that appeals to beginners and experienced gamblers. The results are provably fair, with the option to verify.
Other Poker Games At BC.GAME
Caribbean Poker – Betsoft
Bonus Poker – RedRake
Trey Poker – Bgaming
Blackjack At BC.GAME
Another BC Original known to pique the players' attention is blackjack, which offers an RTP of 99.57%. Blackjack at BC.Game is an excellent option for all players, with the ability to obtain short and long-term wins.
Blackjack at BC.Game holds an easy-to-use set-up with phenomenal graphics, making it an ideal option for all blackjack fans.
Other Blackjack Games at BC.GAME
Blackjack A – Evolution Gaming
Premium Blackjack – Playtech
Classic Blackjack – Microgaming
Play Your Hand At Blackjack or Video Poker
Making your final decision on blackjack or video poker doesn't have to be concrete. Enjoy the endless options both gambling games offer, and get signed up to BC.Game for the best experience. No matter which game you choose, be sure to gamble responsibly.