Horse racing is one of the oldest forms of sports and sports betting. Horse racing offers a high stake experience. Bettors are kept on the edge of their seats with the chance to take home big rewards.
The rules and how-to's are a given. The way things work can be slightly complicated for those still starting out. Here is a guide to how to bet on horse betting online, along with other ways to watch the races.
The Kentucky Derby is just around the corner. The derby is one of the world's most significant horse racing events. That means sports bettors have a shot at bringing home the big bucks. Take note of the tips in this article, and you could be the next big winner!
Horse Racing Vs. Virtual Horse Racing
With horse racing moving online, gamblers have even more of a chance at getting in on a win, thanks to the increased access and improved odds provided by online casinos. But that is not where it stops; online casinos have added huge opportunities to the experience, such as virtual and live horse racing.
One of the newest ways to bet on horse racing is by enjoying the thrills of advanced technology, with the likes of virtual sports betting. Virtual horse racing is one of the most popular options, with races happening on the go, on a 24-hour basis.
Virtual horse betting is an excellently executed way to gamble on the go. The races are entirely simulated by highly advanced computer programming. The only disadvantage to virtual horse racing is that it is not offered in the US. In Europe, on the other hand, virtual betting is incredibly popular.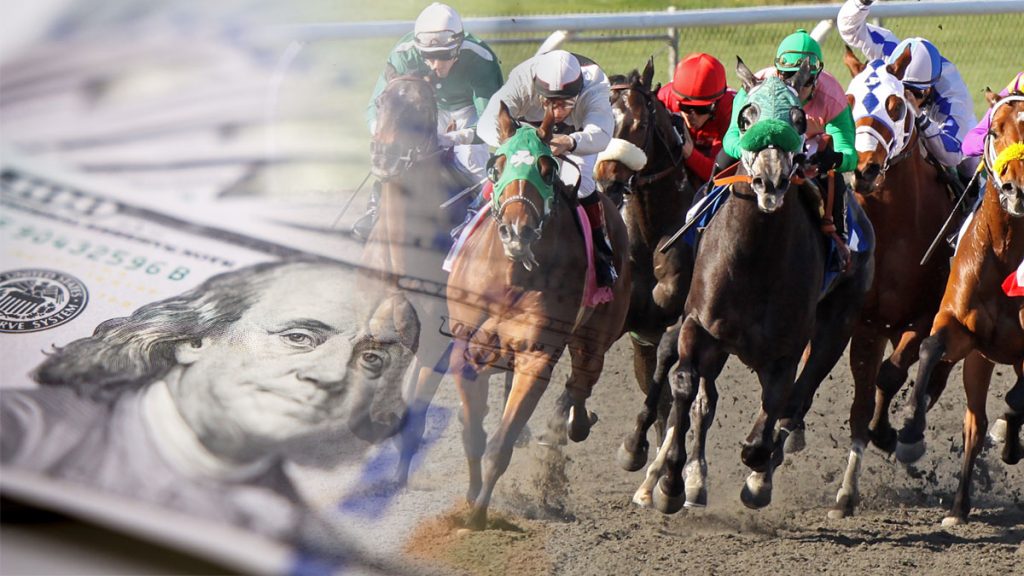 How To Bet On Horse Racing Online
Horse racing is one of the easiest forms of sports betting, thanks to its easy rules and straightforward ways to win. To bet on horses at an online casino, you must pick your platform and get going.
Here is a quick look at each step before learning more details on what it entails:
Sign Up With BC.Game sportsbook
Pick The Horse Race to Bet On
Pick A Horse You Want To Back
Place Your Wager
Wait For Results
Step one: Sign Up With the BC.Game sportsbook
BC.Game has recently moved into the sports betting arena. We offer ample sporting options like horse racing, boxing, football, cricket, etc.
Step Two: Pick The Horse Race to Bet On
Once registered, or logged in, head to the sportsbook and take your pick on which race to bet on
Step Three: Pick A Horse You Want To Back
Now that you know which race you are wagering on, the next move is picking a horse. To help you come out on top, we recommend looking at the results of past races your pick has taken part in. This way, you make an educated prediction of the results.
Step Four: Place Your Wager
With the race and horse narrowed down, you will now need to set your bet. Your budget and other sporting events you are interested in betting on are good things to consider.
Step Five: Wait For Results
Watch the race, and wait for the results. It is the most satisfying part of betting on horse racing! Remember that the BC.Game sportsbook lets you keep a record of your betting history. It may help to make your next bet!
Best Crypto Sportsbook For Horse Racing Wagering
One of the best ways to enjoy online sports betting is to pick a casino with everything you need to make big moves. Whether horse racing, basketball, or MMA, sites like BC.Game have it all. BC.Game offers a comprehensive selection of sporting options, events, and casino games.
At the BC.Game sportsbook, players can choose Virtual Racing by 1×2 Gaming, leap Gaming, etc. Another way to enjoy horse racing is on TV, live at the track, live streaming, and much more.
Whether you watch the races, we recommend placing your bets at BC.Game. Here you can enjoy provably fair betting and fast payouts.
Get A Head Start And Bet On Horse Racing
There is a reason horse racing has stood the test of time, making every step of growth seamless and exciting for the punter. Enjoy horse racing with the best odds by signing up to sportsbooks like BC.Game, topped with the offer of a daily free spin giving away up to 1 BTC per player!