Entertainment online has become amplified, offering players to take part in many adventures. From eCommerce to online gambling, the entertainment sector has become a massive part of most people's daily lives.
With the advancement of technology, these online games have been improved, offering better graphics, functions, and game features. One of the industries to benefit most from this recent growth is online gambling, which is further enhanced by the offer of cryptocurrency.
Gambling online is excellent for people who enjoy playing games that involve luck, skill, strategy, and chance. These games include Poker, Blackjack, Roulette, Slots, Dice, and Bingo.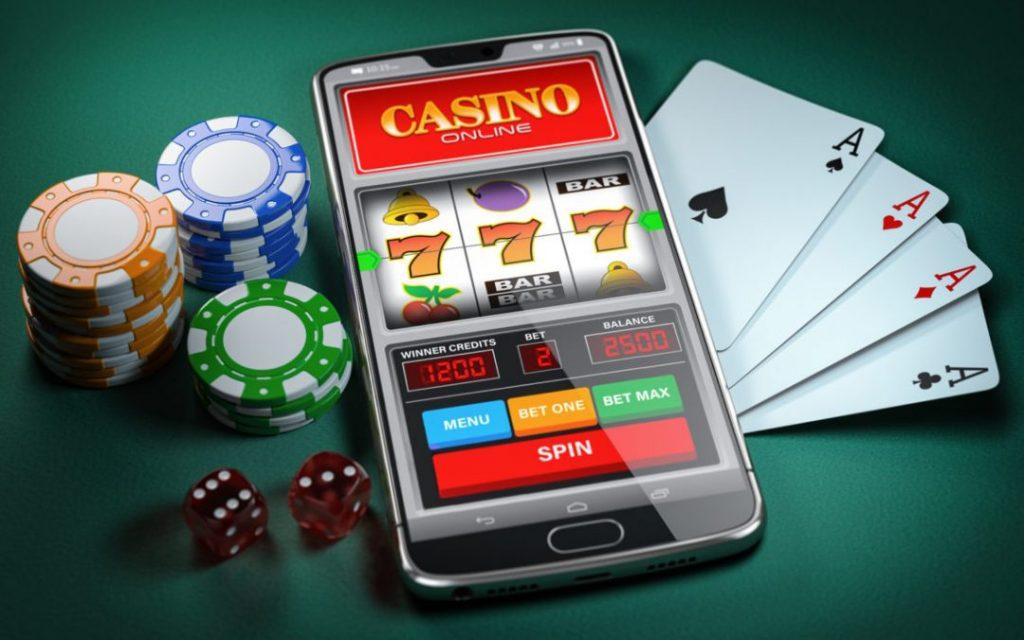 Different Online Games To Play
Game types vary depending on which industry you explore. 0ne of the most expansive is online casino games. Nowadays, top-rated casino sites reach far beyond the usual gaming options, with players gravitating towards eSports, virtual games, and sports betting.
Besides the usual selection of slots, poker, blackjack and a few others, casino sites like BC.Game have ventured into more thrill territories. It includes the offer of the recently released Degenverse, which opens the door to a BC.Game NFT called the Degenpass.
Today's gambling industry is more significant than ever, offering players access to a broader range of games. For those that need some direction, these are the best gambling games online to play right now! Get ready to have some fun!
Table Games
Casino sites are loaded with different game types, but the one category that has not only managed to stand the test of time but advanced with the ages is table games. Table games at online casinos include titles like roulette, baccarat, HiLo, blackjack, and many others. These online games are an excellent option for those looking to harness their skills and advance their potential. Take your pick from the industry classics and win at sites like BC.Game.
Sports Betting
Although sports betting is as old as time, technology has given it the boost it needed to become one of the most relevant online gambling forms. Today, most gamblers online are on the hunt for the next best sportsbook. With the release of BC.Game's Sportsbook, that's what they get.
Some popular sports betting games include football, rugby, basketball, tennis, hockey, MMA, boxing, and others. To top this off, BC.Game and many other sportsbooks provide betting access to top-rated events and sporting tournaments.
eSports
eSports is an up-and-coming online gambling sector, offering players a tight-knit community in which to participate. eSports includes top-rated games like CS:GO, Leagues of Legends, Warcraft, DOTA 2, and many others and all of it is filled with thrills and high-stakes betting. With the pace picking up, tournaments are becoming more and more common, offering big prize pools to professional teams and players. As for gamblers, these events bring significant betting opportunities with enormous payouts and entertainment.
Live Dealer
Technology has brought significant opportunities for providers to advance the market and introduce more interactive activities. Live dealer games are a gambling category only possible online, incorporating high-resolution cameras and hands-on opportunities to old-school classics and game shows. Some popular live dealer games include Crazy Time, Deal Or No Deal, Roulette Live, Poker Live, Cash Or Crash, Mega Wheel, and many others.
Bingo
Bingo is a popular game played at parties and other events. It's easy to learn and has no complicated rules. You need to match numbers on a grid with the numbers called out by the caller. There are different variations of Bingo, such as American Bingo, where players must call out the numbers in order, and Canadian Bingo, where players can call out any number.
What's To Come For Online Games
Games online have quadrupled over the years, bringing us to where we are today. The market shows no sign of slowing down, with recent trends heavily impacted by technological growth.
As game add-ons advance and more interest are shown to the industry, the prospects of online players improve dramatically, offering a future of big wins and endless entertainment. Gaming categories to look out for are virtual reality titles and NFT games.
Take Your Pick And Get Playing
The action never ends when it comes to online games. The best part about it is the endless opportunities to win! Get signed up to an online crypto casino that ticks all your boxes, and try out some of the best online games and win! A great site to get started at is BC.Game, offering players both entertainment and rewards. For an excellent Bitcoin game experience, try out any BC original titles, including Crash, Dice, Mines, and many more.