The Lightning Network has recently gained popularity due to El Salvador's use of Bitcoin as a legal tender. For the first time in history, a country has adopted cryptocurrency as one of its official currencies.
Additionally, the Lightning Network allows the best crypto casinos to use fractions of Bitcoin to place bets and process payments faster.
But the Lightning Network has also paved new ways for users to earn bitcoin. Stacking Sats allows users to earn fractions of a Bitcoin for using services.
This guide will show how people can stack Sats in different industries.
What Is Stacking Sats?
The Bitcoin Lightning Network allows users to transact with each other using fractions of a Bitcoin (BTC). These micropayments also benefit from being much faster than transactions on the regular Bitcoin blockchain.
This means that users can send each other fractions of BTC (called Satoshis) for various purposes. They could send satoshis (Sats) as a tip on a social network. They can pay to access websites or use Sats to play casino games. Some merchants even allow their customers to pay with Sats for groceries, mobile airtime, and gift cards.
Additionally, 1 Sat currently equals 0.00000001 BTC. That is 0,00064 US dollars, 0.013 Mexican pesos, and 0.26 Nigerian Naira. In developing nations like Nigeria, a Sat is closer to one unit of the local currency, making it an alternative to everyday money. Sats are also less prone to price volatility due to their low value. This makes stacking Sats a viable extra income.
To conclude, earning fractions of BTC has gained momentum with the Lightning Network's growing popularity worldwide. El Salvador's use of the network has also made people more aware of the network's appeal, especially for micropayments. Companies across several industries have developed services encouraging stacking Sats.
Guide To Stacking Sats In Various Industries
The Finance Industry
The crypto finance industry has flourished since the beginning of Decentralised Finance. It allowed crypto holders to earn passive income with liquidity and staking pools as they could access services that allowed crypto loans and credit cards.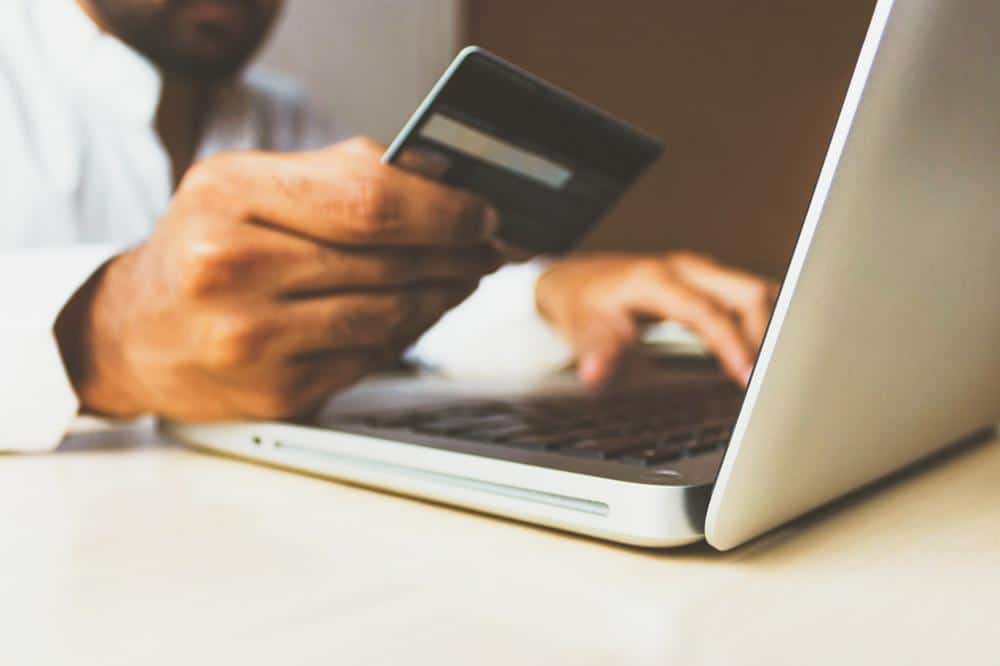 Additionally, crypto exchanges extended their services to providing atomic swaps of cryptocurrencies. Decentralised exchanges began using smart contract applications to execute coin swaps and issue loans. This is useful to crypto traders looking to expand their investment portfolios but not for the average user.
With the launch of the Lightning Network, the minimum amount of Sats a user, could buy on an exchange drastically decreased to just one Sat. Users can buy Sats from these exchanges without making a substantial initial investment.
Dollar Cost Averaging
Accordingly, crypto users can employ an investment strategy called dollar-cost averaging, which does not require them to do any market research or constantly monitor price movements. All they need to do is buy a set amount of Bitcoin each month on a crypto exchange.
Many exchanges support dollar-cost averaging, and the CEO of BRD, a popular crypto wallet service, Adam Traidman, uses it too. He states that dollar-cost averaging removes the fear factor from investing in cryptocurrencies. Its price volatility leads people to sell their crypto assets at a loss. This becomes a depressing cycle that discourages people from reinvesting.
Furthermore, popular exchanges like Coinbase, Binance US, Kraken, and Gemini allow daily, weekly, or monthly recurring BTC purchases. You can also set the amount of Sats you would like to buy.
How To Buy Sats On An Exchange
You first need to create an account on the exchange. Let us use Coinbase as an example. Next, you should follow these steps:
Navigate to the Buy / Sell tab on the Coinbase website.
Then, select Bitcoin from the list of cryptocurrencies.
Next, specify the amount of Bitcoin (in a fiat currency), then navigate to "Repeat this buy every" day, week, or month.
Finally, they need to click on "Buy Bitcoin."
Cashback Services
Many companies now offer Bitcoin rewards to their users for using their services and making purchases on partner sites. With the Lightning Network's micro-transactions, these companies can provide small rewards in various ways.
Lolli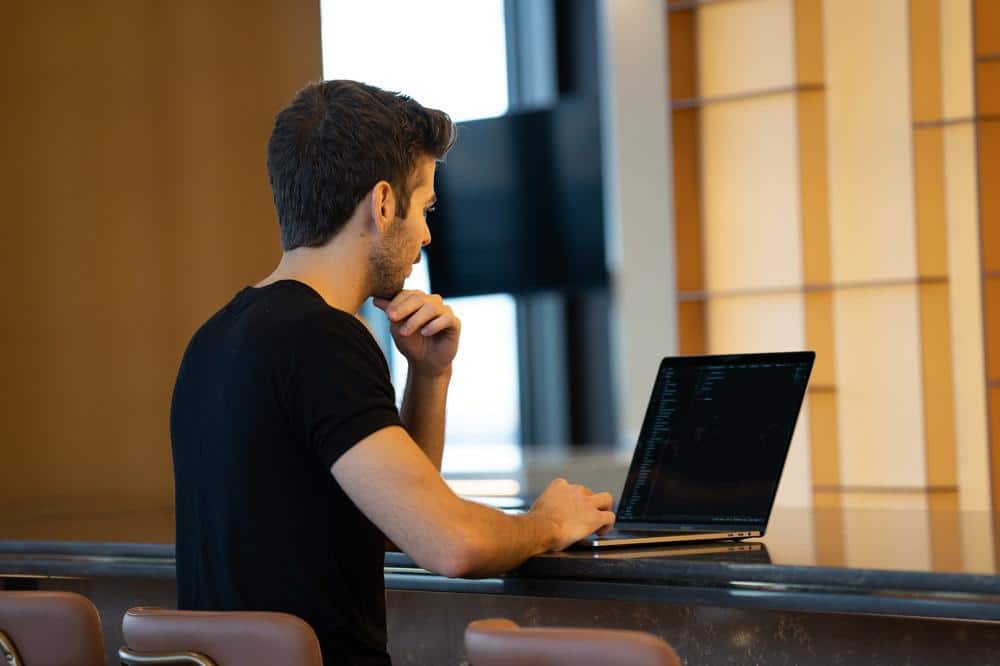 Lolli is a browser extension compatible with Chrome, Firefox, and Safari. Users need to install the browser extension from the website. It is currently available for U.S. residents only.
Once users install Lolli, they can earn up to 30% bitcoin rewards back on their purchases from popular online stores like Nike, Groupon, Microsoft, eBay, and many more.
Additionally, users can also download Lolli on their mobile phones. It is compatible with Android and iOS devices.
Fold
Fold is another service that allows users to earn Bitcoin for their online purchases. It is a mobile app available on Android and iOS. It is quite like Lolli but has even more incentives for its users.
Firstly, Fold's app allows users to earn 20% of bitcoin on every purchase at popular retailers. Furthermore, buying gift cards from the Fold Store rewards users with Bitcoin.
Next, Fold has partnered with Visa to provide its users with a Fold debit card. After every card swipe, users can spin a wheel to receive additional prizes. They also stand a chance to win up to 100% of their purchase in Bitcoin, and every swipe allows them to win one BTC.
Moreover, Fold offers two debit card options: Spin and Spin+. Spin allows users to earn up to 25% back on their purchases. Spin+ offers up to 100%. Spin+ has a $150 annual fee, while Spin only has a $21 activation fee.
The Gaming Industry
The gaming industry has a long history of offering gamers ways to use digital currency. Gamers must purchase tokens to buy in-game items, character upgrades, and unlock exclusive levels. Fortnite is an excellent example of a video game with a popular in-game store just for character and weapon skins.
Moreover, gaming companies are beginning to use the Lightning Network to bring Bitcoin to in-game transactions and rewards. Instead of using fiat currencies to purchase items, companies are offering Sats. They are also letting gamers earn Sats for in-game performance.
ZEBEDEE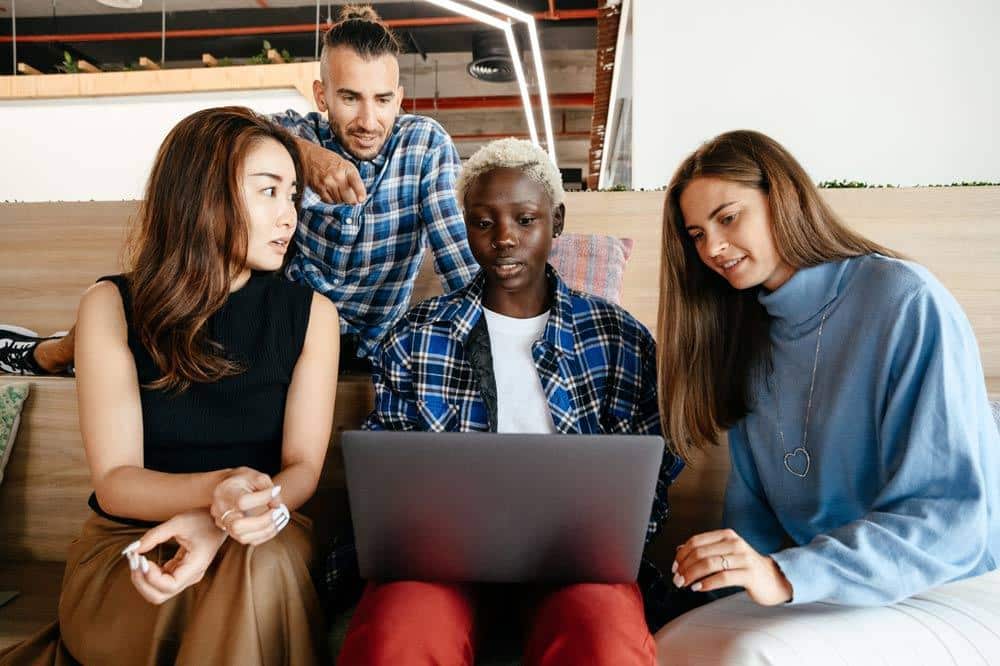 This company has developed several casual games which allow players to earn Sats. These games illustrate how effective the Lightning Network can be for the gaming industry. Accordingly, it will enable gamers to gain real value from video games instead of just earning fictional currency.
The first game, SaruTobi, asks gamers to lead a monkey along a vine, gain momentum, and finally fling him into the air, where he can collect bananas and bitcoin. Gamers can download the game on Android and iOS devices. Twitter users can also play the game on a computer.
Moreover, gamers can also play the famous Counter-Strike: Global Offensive. This first-person shooter pits players against each other in various game modes. With ZEBEDEE Wallet, players can earn Sats based on their performance in each match.
Satoshi's Games
Satoshi's games also offer gamers ways of stacking Sats. Firstly, they have developed a range of 8-bit games that leverage the Lightning Network to reward players with Sats. They only need to connect their Lightning-compatible wallet to Satoshi's Games.
Secondly, they have also developed a Lightning Network multiplayer game, LiteNite. It is like Fortnite, but players can earn Sats throughout the game. They receive bitcoin rewards when they shoot opponents.
Thirdly, they have also developed the Elixir Game Launcher. This Lightning platform transforms games into a novel way of stacking Sats. Players can earn in-game items that have real-world value. Every item becomes an NFT, and they can sell it on the Elixir marketplace for more Sats.
Furthermore, players can spend their Sats on gift cards from the marketplace or buy game items from other players. Games on the Elixir Launcher use Sats as their native currency. This means that any in-game rewards are in BTC. The launcher is available on mobile devices and desktops.
The Media Industry
The Lightning Network's speed and microtransactions make it an attractive way to connect to people worldwide. These can be paying for services, earning rewards, and even sending messages.
This final use case opens the possibilities for content creators when stacking Sats. Creators can host a Lightning Node to stream their content to Lightning users in their network.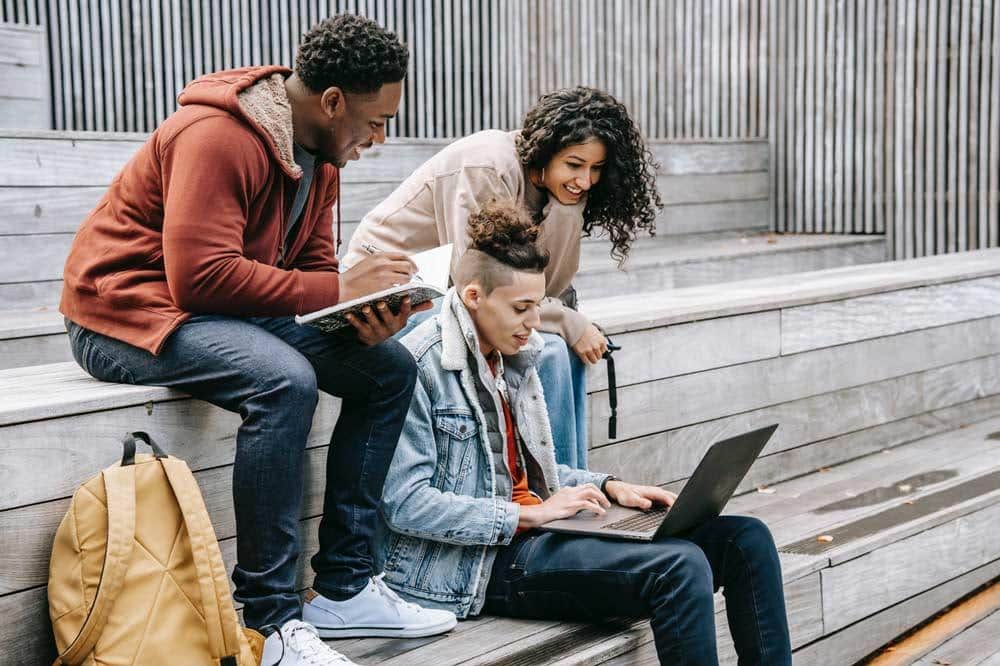 Impervious AI
Impervious.ai is a layer three protocol on the Lightning Network. It allows its users to create Virtual Private Networks (VPNs), messaging apps, and other media-related applications on the Lightning Network. Soon, creators could be stacking Sats with their content.
For example, a podcaster could use Lightning's routing channels to reach a global audience without relying on centralised hosting services. Listeners can pay for the podcast using Sats without giving any personal information.
Twitter
Twitter has had a tipping feature for its users for a while, and now they can add bitcoin tips using the Strike wallet. Users can tip each other to support social causes or to pay for content regularly. Strike leverages the Lightning Network, so it is instant, and users can tip in Sats.
Zion
The Zion Decentralized Social Network runs on the Lightning Network. It allows its users to create a Zion node (Lightning Node) for a monthly fee. After this, they can connect with Zion nodes through chat or communities.
Users can send tips to each other on chat and in communities. They can also set prices for new users to join their communities. For example, a community focused on fashion. A new zion user might pay five Sats to join the community and stake 10 Sats to access more community features.
Currently, Zion has a waiting list of over 11,000 people, but it has a platform that does not rely on advertising, and users have complete control and ownership of their content.
In summary, users can use Zion for stacking Sats. They can create content and charge a small fee. They can create a community and earn Sats as more people join.
Running A Lightning Node
Stacking Sats can also help grow the Lightning Network. Users can set up a Lightning Node and earn Sats by charging a fee for allowing other users to route payments through their node.
On top of that, setting up a Lightning Node requires users to know using implementation software like c-lightning, Éclair, or lnd.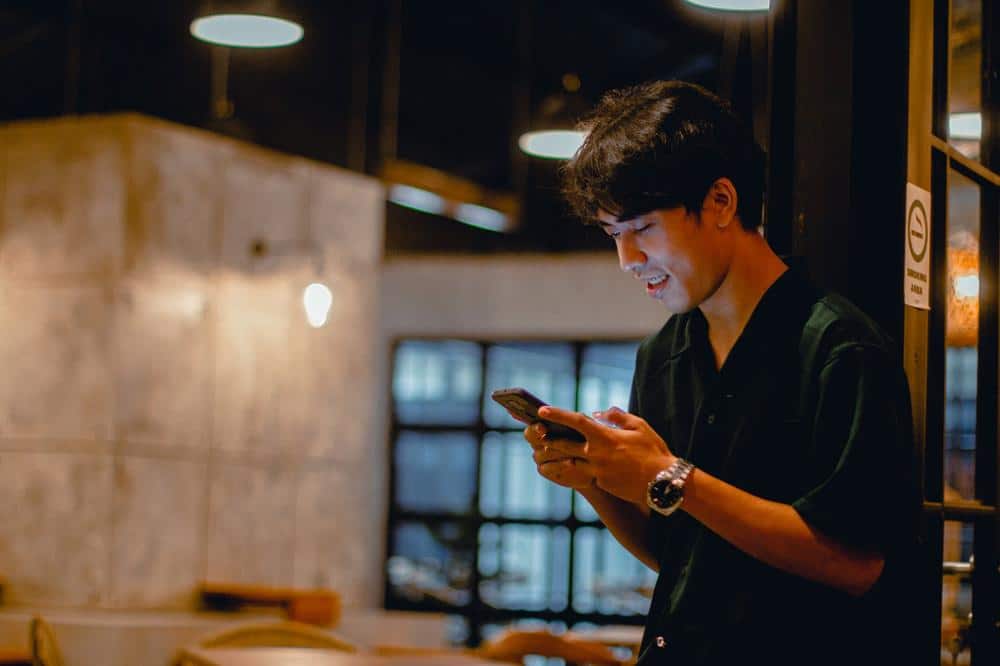 On the other hand, some services allow users to pay a fee for a Lightning node:
Nodl One
This is a physical computer that users can buy for running a Lightning Node. The unit is around $500 and features 4GB RAM, 1TB SSD storage, HDMI OUT, and an Ethernet port. It does not include WiFi adapters, but users can add a dongle.
Furthermore, the unit includes a full Bitcoin node. Users can install a host of software to customise or improve the unit's functionality. It runs 24/7 and does not consume much electricity. It is also a Lightning Node and integrated with the BTCPay server. This means that businesses can use it to connect to their customers.
Greenlight
Blockstream, the creators of the c-lightning implementation, have launched a Lightning Node management service.
Greenlight allows users to create a lightning node in the cloud while giving them full control over their funds.
Moreover, the user does not need to monitor and maintain the node to earn Sats. An operator handles the day-to-day operations and asks the user's permission when it needs private keys to route payments.
Final Thoughts
Stacking Sats in the Lightning Network era has become a question of preference. Users need to consider which industry is the most attractive to them.
The finance industry gives users ways to earn Sats using debit cards or visiting their favourite retailers. The gaming industry lets gamers earn Sats just for playing games or selling in-game NFTs. The media industry is creating decentralised social media platforms where creators can earn Sats with their content.
Finally, users can grow the Lightning Network and earn Sats by running a Lightning Node or using a node management service.