Signing up with an online gambling casino is a fundamental step in your gaming journey. BC.GAME has ensured that the sign up process is straightforward and that the onboarding is smooth. 
As with any professional operation, there is a need to create an account to facilitate your activity on the platform. On activity, there is so much to explore on BC.GAME. The platform has everything from digital games, online classic casino games, live dealer games, original slot titles, betting markets, and much more. This range of choices provides endless elite gaming experiences for online gambling enthusiasts. 
Signing Up To BC.GAME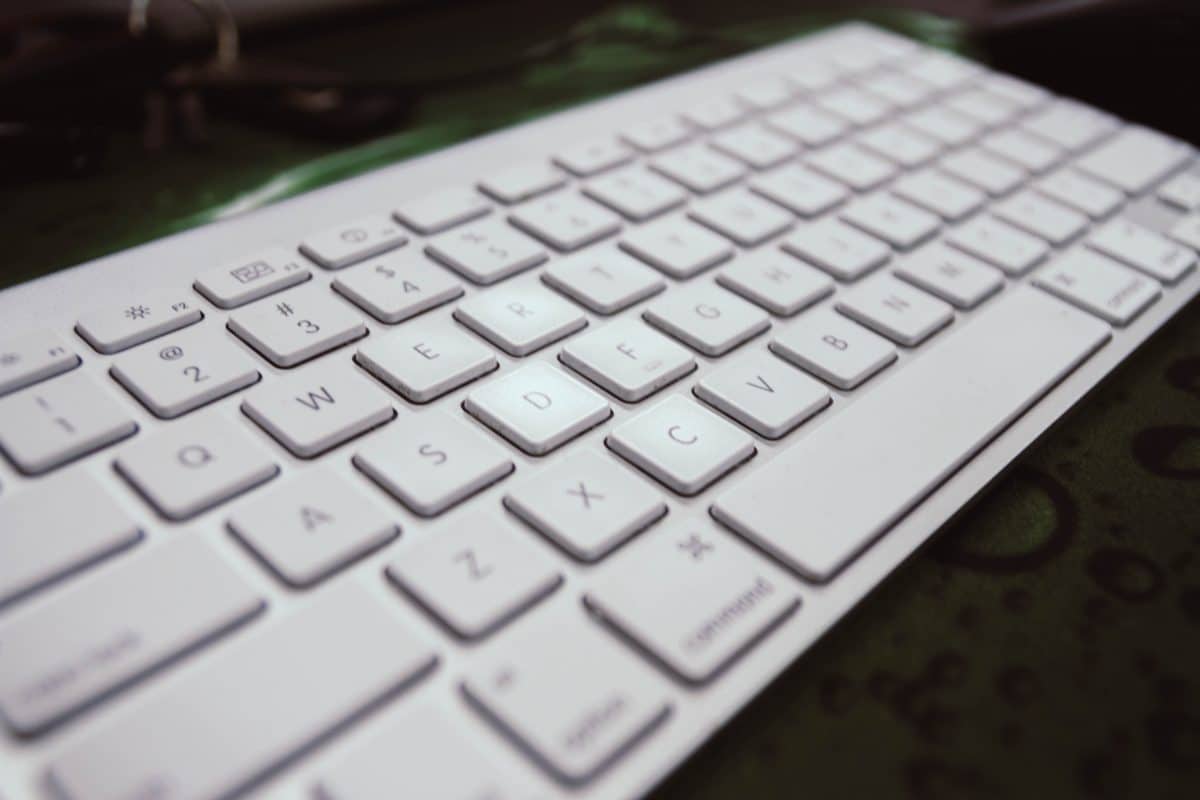 The process from visiting this platform to getting your account details takes minutes or less. BC.GAME has perks for users who get past this tiny hurdle, namely a welcome bonus and deposit bonuses that stack up depending on the amount you deposit on your account. 
Here is how to sign up for BC.GAME in a step-by-step manner: 
Visit the BC.GAME website and navigate the homepage to find the ""sign up"" icon on top of the screen; 

Enter your email address in the registration box and create a strong password to secure your account. You will be required to enter basic information such as name and age. 

Confirm that you agree with the terms and conditions for using BC.GAME, including that you are of legal age to partake in online gambling. 

Click on the submit icon to send your application for registration. 

Check your email to receive confirmation of registration and activate your account. Email verification is vital because it confirms the account creator's (KYC) identity and allows a user to change their password and receive communication subsequently. 

You can further secure the created account by setting up

two-factor authentication(2FA)

for extra security. 
Alternative Registration Options 
Email registration is the default option for most internet services. However, in the dynamic internet age, and also the fact that BC.GAME is an online crypto casino means that there are additional sign-up options for new users. They are as follows: 
Metamask 
Metamask is the most significant Ethereum non-custodial wallet around. It is easy to use and provides broad compatibility. Users who have already downloaded their Metamask wallet can create an account on BC.GAME without using their emails. Metamask is an excellent wallet because several tokens use the ERC-20 standard providing great versatility.
Facebook
For most middle-aged people, the first social media account they created was Facebook (now Meta). Facebook still commands more than a billion users globally. Most of the requirements to create a Facebook account apply to a BC.GAME account, and having an account there is one of the ways to sign up for BC.GAME. 
Telegram
Among crypto users, Telegram is a very popular social media platform. It offers the option of creating channels with ten of thousands of members and does not have the censorship complaints other social media giants get. Accordingly, those with Telegram accounts can easily onboard BC.GAME and game efficiently as they continue being part of other crypto communities. 
Funding Your Account 
Once you create the account, the next step is to fund your account. Making a deposit on BC.GAME is simple and efficient, as multiple payment options exist. You can deposit dozens of cryptocurrencies, including most major coins and tokens for gaming. Additionally, the platform has its native BCD token that provides even more options for users. 
Legal Compliance And Responsible Gambling 
BC.GAME is keen on ensuring that its gaming is compliant with regulations. Accordingly, children are not allowed to play online gambling games, and this is the reason for the insistence on age disclosure at the point of account creation. A commitment against underage gambling is one of the licensing requirements in several jurisdictions. 
This platform holds major licenses such as the UK Gambling Commission license. The regional licensing requirements mean that there are some jurisdictions where BC.GAME services do not reach. They include China, France, and the USA. If you come from these countries, you will have difficulty creating accounts because of local restrictions. Gambling is heavily regulated in most countries, and these restrictions mean that you cannot access BC.GAME anywhere on the globe. Confirm that your country is supported before proceeding with account creation. 
Finally, it is essential for first-time users to always appreciate the need for responsible gaming. Gambling can be destructive if taken to the extreme, and it is always important to have it done responsibly. For instance, take time to play games in demo modes before placing real money at risk. In sports betting, take time to understand the sport before making a splurge. Additionally, players should always ensure that they take stock of gambling losses when they occur to avoid chasing losses and gambling their way through the floor. These efforts ensure that gambling is responsible and not a destructive affair. 
Sign Up And Start Gaming On BC.GAME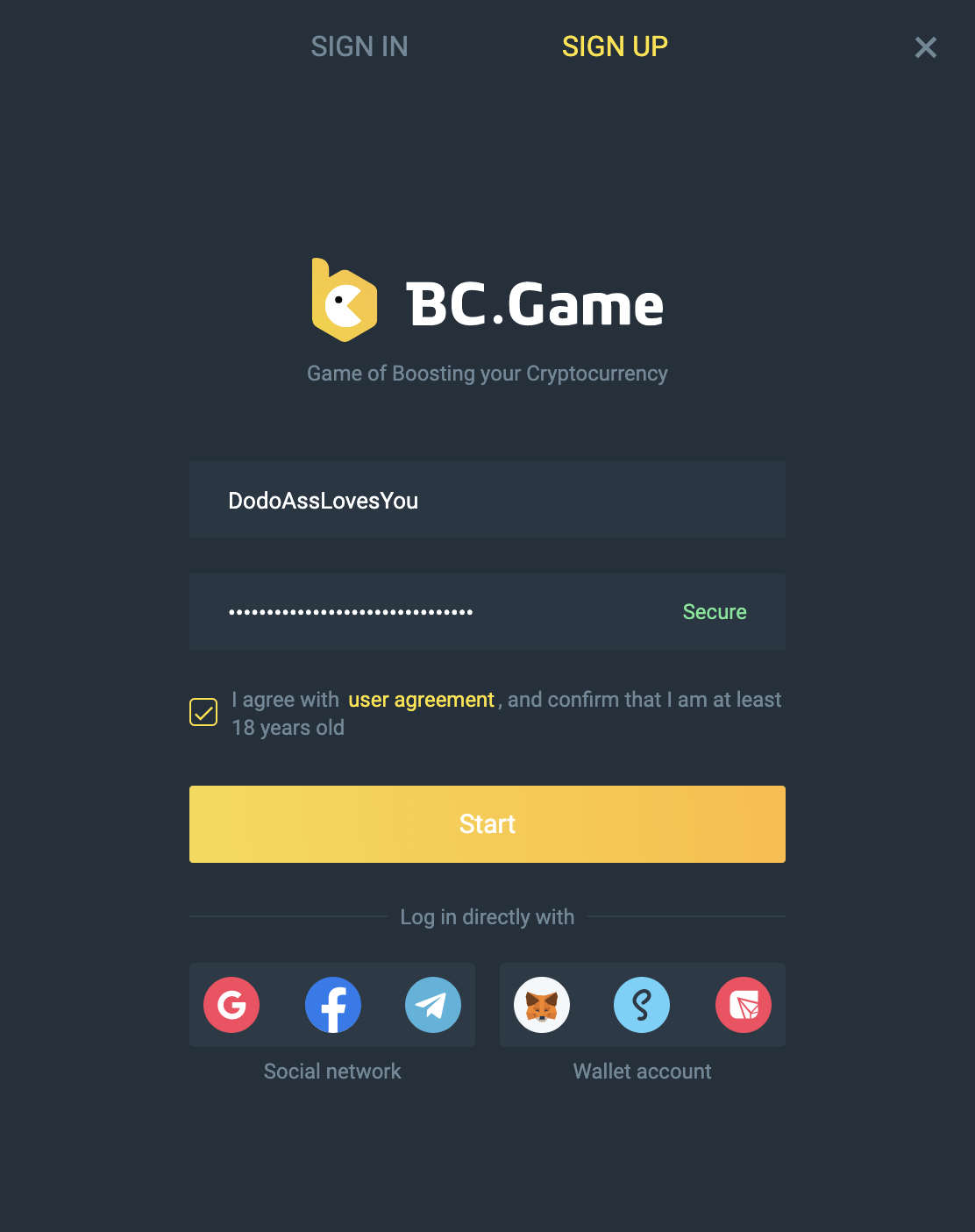 Online crypto gambling is a unique phenomenon in this era of internet gaming and cryptocurrency growth. Placing bets using cryptocurrencies is easy, efficient, and offers relative anonymity. BC.GAME is an exclusively crypto gambling platform to ensure this demographic is happy. 
Partnerships with top gaming studios have ensured the platform has some of the best games ever created. Whether you are a fan of old-school classics or have an eye out for what's new, this platform has got you covered. The games also cover players with varying levels of gaming experience. Sign up on BC.GAME and get your gaming journey started.