Evolution Gaming, the gaming studio behind Crazy Time, has delivered another hit game with Funky Time. This new game launched in May 2023 and will be available for crypto gambling enthusiasts on BC GAME. 
Replicating such success is no mean feat. Only top gaming studios can create games with the right balance of excitement, graphics sophistication, and provable fairness. Such a balance always keeps gamers coming back for more in this era of competitive online gaming. The popularity of Crazy Time is a testament to Evolution's expertise in this sector. Evolution has kept this reputation in their years of production and looks to extend the run with this new game. 
About Funky Time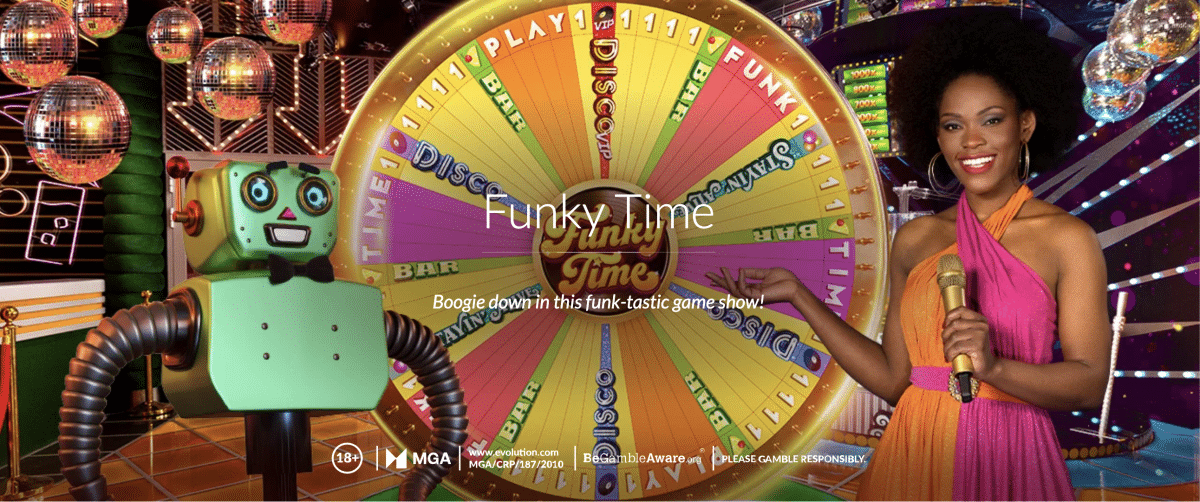 The funk era of music connotes fun, rhythmic, colorful, and danceable music. Funky Time seeks to recreate that atmosphere for gamers with a journey back to the rhythm of the 70s disco. Players wager and watch the wheel spin with a funky theme as the backdrop.
Evolution has placed attention to detail in the gaming features to ensure peak enjoyment by fans. Funky Time has some of the most exciting bonus rounds you will ever find in a live game show. The game revolves around betting on a spinning wheel divided into segments. Players wager on the different segments on the wheel with differing perks and multipliers up for grabs. 
Players can start by choosing a special drink with win multipliers to pick off. There are additional reward options like the Disco Bonus, where you can gather more rewards on the dance floor. The game also pays tribute to one of the 70s' defining anthems with the Stayin Alive bonus. There is also the VIP disco bonus for players who stay on the dance floor with crazy multipliers that vastly improve winning prospects. 
Spinning the Digiwheel
The Digiwheel technology is a trademark of Evolution games, and the studio seeks to replicate the success of Crazy TIme. Evolution created a 64-segment wheel for this game with four bonus rounds. These rounds ensure that the game provides more suspense and winning potential with an immersive experience.
Players can bet with a range of amounts with the upper limit depending on the online gambling platform. A player selects the segments they wish to place their bets on, simplified into 17 options for convenience when placing bets. These options are visible at the bottom of the screen with betting chips according to amounts for convenience.
Bonus Rounds 
The Bar Bonus – to get started on a funky night, a drink is essential to spice it up. The bar bonus is on six spots on the wheel with a robot bartender presenting three drink options with unique multipliers. Picking your perfect drink unlocks bonus winnings. 

The Disco Bonus – well, time to get the funk on. Here, dancing sensations can get their groove on with Mr. Funk for a chance to access multipliers. This bonus is the heart of the game, and the bonus round concludes once Mr. Funky leaves the dance floor. 

Stayin' Alive Bonus – Once you have your groove going, it is only better if you can last as long as possible—this round, inspired by the

namesake iconic song

. Players pick different colored balls drawn from a machine for a chance to remain alive longer and win prizes.

VIP Disco Bonus – The VIP bonus lives up to its billing. Its exclusive position on the Digiwheel is indicative of the value of the multipliers on offer. Players can get a maximum of 1,500 x multiplier, making your wager an instant hit.
These rounds ensure that there is a lot to keep a gamer engaged throughout the game. A live game show must provide high-octane entertainment and rewards opportunities, and the game lives up to the billing.
Evolution Gaming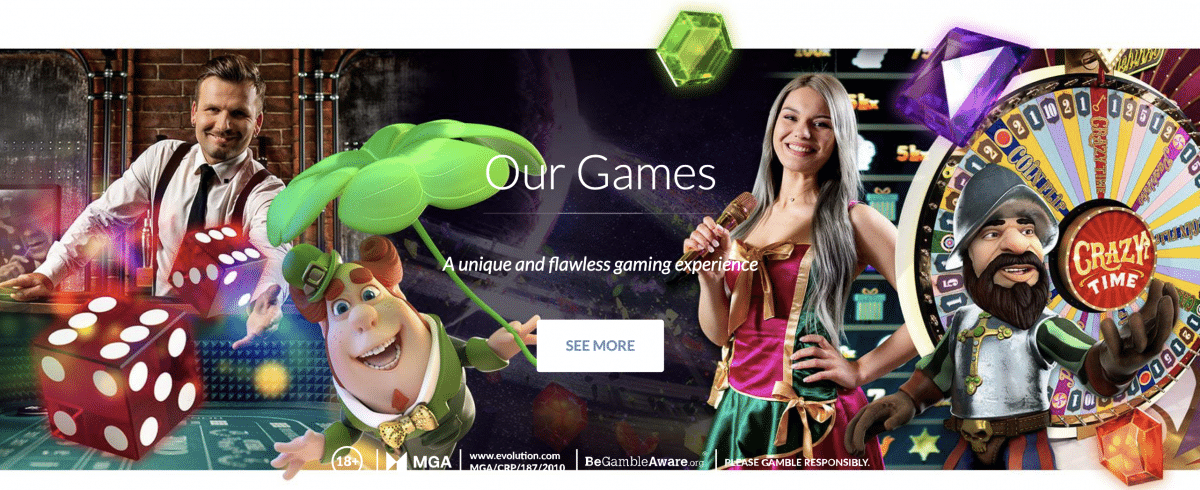 Reviewing a casino game is incomplete without looking at the gaming studio behind it. Evolution is one of the most successful game creators in this online gambling space, with titles in several leading online gaming sites. The company launched in 2006, making it relatively young among major game creators, but it has the resume to match. It has only improved with internet reach improvements, software and hardware development, and gaming standards. 
Evolution made a name for itself in the live casino game scene. It doesn't have very many slot titles, and its live games have endeared the studio to fans globally. The most popular titles are Monopoly Live and Crazy Time, which also offer high excitement. Having a real dealer with live streaming ensures that its titles provide the requisite authenticity to endear gamers.
Funky Time is an extension of this successful model. It has the right balance necessary to create a successful live gaming show, and Evolution hopes it continues to unlock the market for years to come. 
Spin the Digiwheel on BC.GAME
Funky Time is a fun and exciting game with the possibility of winning big for players. It is simple and thrilling for those who participate. The bonus rounds are icing on the cake, ensuring that each time the player wagers on Funky Time can turn into a memorable outing. 
BC.GAME is one of the few online casinos that will have Funky Time from the time it launches. This game adds to a plethora of options on BC.GAME to ensure that gamers have all they would ever need in a gaming platform. Switching between slot games, digital games, live game shows, sports betting markets, and more ensures you have all the entertainment you could want. Spin the Digiwheel on BC.GAME and explore the endless possibilities therein.