The crypto sphere has grown drastically, appealing to many investors and online players. One of the key aspects of maintaining a positive portfolio is tracking your investment progress. With crypto being incredibly volatile, it is ideal for keeping an eye on your returns. Using only the best crypto portfolio tracker apps is an excellent way to do that.
Whether it be the Bitcoin price you are tracking or any other cryptocurrency alternative, a quality crypto portfolio tracker helps your investment on track and improves your chances of bigger crypto gambling budgets.
The crypto portfolio tracker allows investors to track the value of their investment and provide a projection of potential growth of the value each cryptocurrency could provide across wallets, exchanges, platforms, and blockchains in real-time.
These apps have advanced people's ability to manage their crypto wealth, with access to live price changes and tracking a range of supported cryptocurrencies. The best crypto portfolio trackers should be accessible on all devices, including iOS or Android mobile, web-based or PC-based.
Why You Should Use A Crypto Portfolio Tracker
Technology is constantly advancing, and with cryptocurrencies still being integrated into society, more and more additions are getting added to the mix daily. One of the most advantageous crypto assets is the portfolio tracker, allowing players to gather all investments under one hood, making it easier to manage and maintain.
With many options, choosing the best one comes down to what the user is looking to get out of it. With that being said, the best crypto portfolio tracker apps are easy to use and are well inclusive to all users' needs.
These crypto portfolio tracker apps allow players to access all their data in one place, helping make it easier to make educated decisions on what move is next. Quality features that attract players include the ability to denominate your balance of crypto in your local fiat currency. For example, a crypto portfolio tracker app that provides profit and losses in US dollar value would be recommended for those based in the US.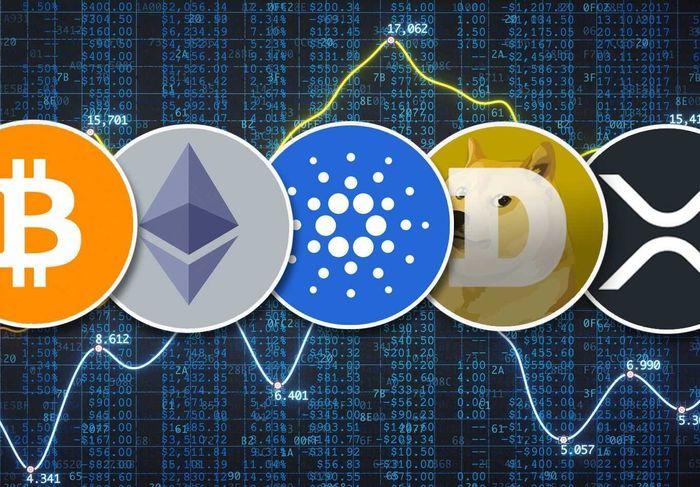 Top 3 crypto portfolio tracker apps.
Top 3 Crypto Portfolio Tracker Apps
CoinLedger
Here are some of the main attracting features offered by this crypto portfolio tracker app:
Major exchange integrations
Coin ledger is one of the most popular of the best crypto portfolio tracker apps. It allows for automatic imports of all your transactions from exchanges, making it easy to manage your money. CoinLedger supports imports from exchanges like Coinbase, Kraken, and Gemini.
Direct blockchain support
Although it may seem surprising, not all crypto portfolio trackers support integrated blockchains like Ethereum, but CoinLedger does. It allows you to copy and paste your ETH wallet address and instantly pull your NFT and DeFi transactions.
Calculate your crypto taxes automatically.
One of the main conversations around cryptocurrency is tax, and when using Coin Ledger, you can calculate your crypto tax report without hassle.
Delta
Here are some of the main attracting features offered by this crypto portfolio tracker app:
Complete Portfolio Manager
Delta is an excellent option for newbies. It is because of the displayed interface which makes portfolio management easy. The clear view makes viewing your total portfolio balance and total profit/loss easier, choosing to see values in BTC, ETH, or your local fiat currency.
Exchange and Wallet support
Among many other top features, Delta integrates many cryptocurrency wallets and exchanges. It makes it easy to import your transactions almost instantly.
Market Overview and Watchlists
Be sure you take the proper steps by monitoring the current Bitcoin price and hundreds of other cryptocurrencies. Users can also keep track of the latest trend chart, their holdings, and their profit/loss for each asset they own.
Crypto Pro
Here are some of the main attracting features offered by this crypto portfolio tracker app:
Portfolio Tracking
Choose between manual or automatic entry, with the ability to sync more than 90 exchanges and 180+ cryptocurrency wallets.
Apple Ecosystem Support
Crypto Pro is one of the best crypto portfolio tracker apps. It offers advanced access through iPhone, iPad, Mac, and Apple Watch, with an effortless iCloud sync.
Live Price Updates
Take advantage of 24/7 live price updates online and on the seamless app. Users can enjoy a menu widget bar for Macs to add to the Apple ecosystem support.
Take Control Of Your Crypto
Cryptocurrency is more significant than ever, with new coins and investment opportunities that come daily. Be sure to have the upper hand, and take advantage of the best crypto portfolio tracker apps recommended above.