Are you looking for the best crypto portfolio tracker to use?
Following the crypto industry boom in 2017, many developers and entrepreneurs launched altcoins. Now, we see new waves and trends in cryptocurrency every month.
For example, Ethereum has allowed developers to create dApps and flame the new DeFi movement. Then, Dogecoin has shown how communities can rally the price of an asset even though it was created as a joke.
Today, people use cryptocurrencies for various reasons, ranging from crypto gambling on the best crypto casino to purchasing NFTs.
With so many cryptocurrencies available on the market, there must be a way to keep track of one's crypto holdings.
Enter crypto portfolio trackers. These applications allow traders to keep track of all their crypto assets. Let us take a look at some of the best in 2021.
What Is A Crypto Portfolio Tracker?
Crypto markets operate 24/7. Unlike traditional stock markets, crypto-assets can fluctuate in value after midnight, over weekends, and even on public holidays. Therefore, crypto traders must stay on top of their crypto assets without logging in to different exchanges.
Traders must act quickly, so crypto portfolio trackers give them a tool to see all their cryptocurrencies on one platform.
These trackers gather information from traders' exchange accounts, wallets, and DeFi applications. This allows them to see an overview of their holdings and make informed decisions about selling or purchasing new currency.
There are a variety of trackers to choose from. Traders can get real-world news updates on their bitcoin or altcoins from them.
The trackers combine a trader's traditional stocks and crypto holdings on a dashboard. Other trackers give traders arbitrage trading insights for DeFi liquidity pools. They also provide charts, statistics, and list detailed information about cryptocurrencies.
Basic Features Of The Best Crypto Portfolio Trackers
Crypto portfolio trackers have unique features that enhance a trader's experience on the platform. These features differentiate good trackers from great ones, but they all need basic features.
Firstly, a great tracker supports multiple exchanges and cryptocurrencies. The platform should be able to track all the popular cryptocurrencies like Bitcoin (BTC), Ether (ETH), or Dogecoin (DOGE).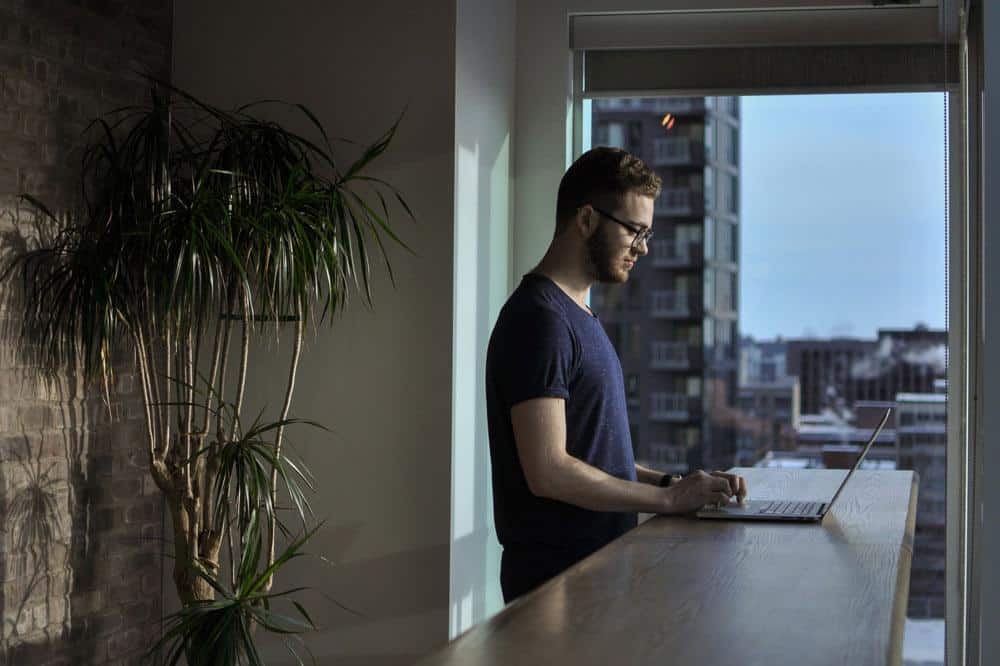 On top of that, the tracker should link with popular CEXs (Centralised Exchanges) like Coinbase or Binance. They could also support DeFi applications like Uniswap or PanCakeSwap.
Furthermore, blockchain technology allows for secure transactions. Once a trader initiates a trade, it is impossible to reverse the transaction. This means a good tracker needs to be secure because they link directly to traders' accounts on exchanges and their crypto wallets. Trackers must offer MFA (Multi-factor authentication) logins or other security features.
Lastly, crypto portfolio trackers need to be easy to use. The platform must provide a simple yet efficient user interface (UI). This would make it easier for novice traders to use the platform and gives experienced traders all the tools they need in a simple layout. Trackers should also allow traders to use the platform on multiple devices conveniently..
Portfolio Tracker Reviews
1. Blockfolio
Before the crypto bubble in 2017, few crypto portfolio trackers were available. Blockfolio launched in 2014 and was one of the first platforms to leverage the massive potential of cryptocurrencies.
FTX, a popular crypto exchange, acquired the tracker in 2020 to provide Blockfolio users with a retail trading experience on the platform. This means that users can trade crypto directly from the Blockfolio app.
Coin and Exchange Support
Blockfolio offers support for over 10,000 coins and rising. It supports most of the regulated CEXs. These include support for FTX, Binance, Coinbase, and others.
This makes it unlikely that a trader would not find their crypto assets on the application. Blockfolio does not support these coins and exchanges equally. Some linked exchanges only provide limited price information, and traders cannot trade all supported cryptocurrencies.
Security
Blockfolio allows native crypto trading with FTX. Traders can also link with other exchanges via API plugins on the app. This means that traders need to treat Blockfolio like another exchange.
Traders need to set up MFA when logging into the tracker. Blockfolio also links with many exchanges and news outlets to provide price information. Accordingly, traders need to apply these security measures to offset the risk of potential vulnerabilities from these exchanges.
User Interface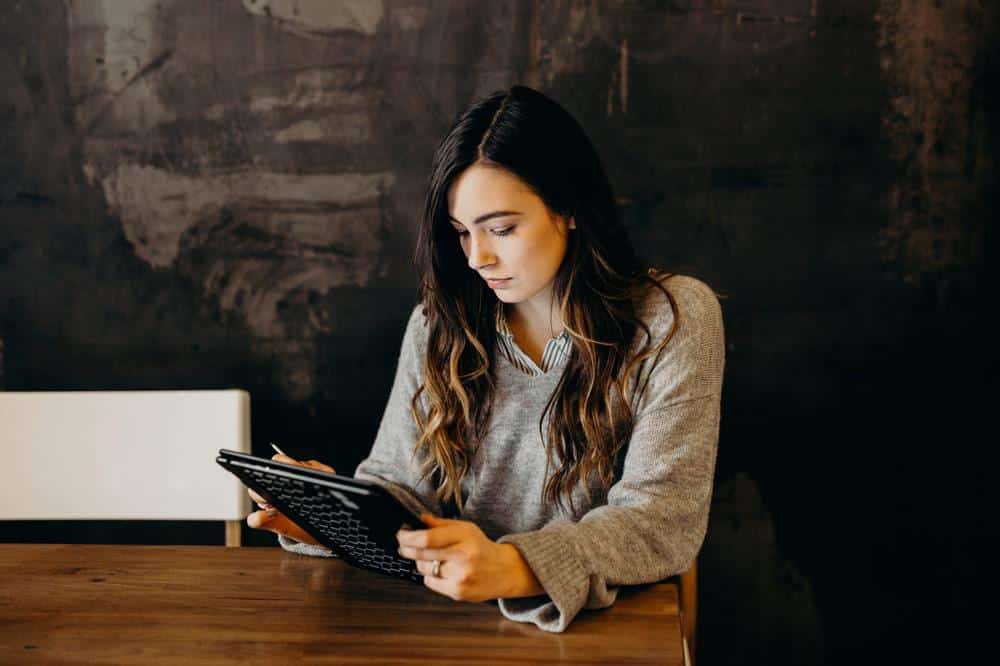 Blockfolio is only available on mobile devices. Android and iOS users can download the app free from their respective app stores.
Blockfolio's mobile-optimised design is easy to use. There are tabs at the top or bottom of the screen that make investing, tracking, and reading about cryptocurrencies easier.
On the "Track" tab, traders can easily add coins with one or two taps. On the "Invest" tab, users can deposit funds with a single tap.
The app is highly responsive, and price updates take a few seconds to refresh. There is also a privacy option for users who do not want to display their balances on their app.
Best Features
Blockfolio gives traders up-to-date news articles in the crypto industry. Users can choose which crypto projects to follow and set up alerts for price updates.
Additionally, the app also has a feature called Signal. Here project developers can directly send updates on their coins and blockchain updates to their users. Hundreds of blockchain projects use Signals to keep their users informed about upgrades. This is a useful feature for developers because the platform has over 6 million users.
The app also allows Slack integration. Slack users can receive price updates and Signal notifications directly in their Slack groups.
Lastly, Blockfolio offers traders rewards for performing actions on the app. Users can collect points if they refer Blockfolio to their friends. They can then use these points to receive free crypto. Users can also receive one free random coin if they initiate a trade of more than $10.
Disadvantages
Blockfolio is an easy-to-use crypto portfolio tracker. It supports a multitude of exchanges and coins. It provides up-to-date news from the crypto industry, and Signals allow developers to communicate updates easily.
But Blockfolio is a mobile-only application. This might deter some traders who prefer using a desktop app for day trading.
News updates are also mostly positive articles. Traders must look up alternative sources to get a clear picture of events.
Blockfolio does not support non-custodial wallets.
2. Delta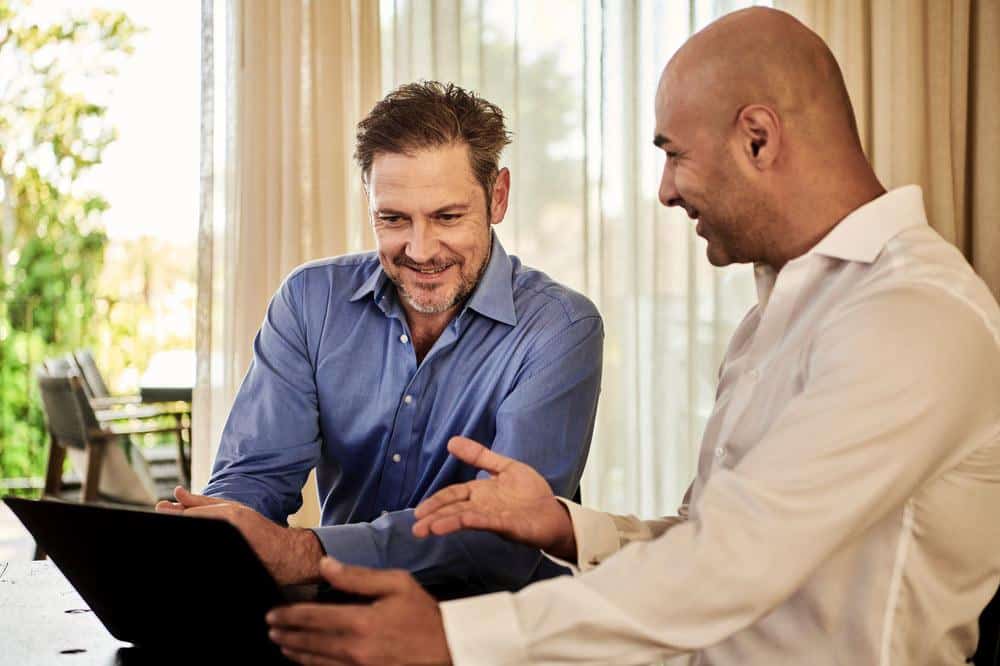 Nicolas van Hoorde founded Delta in 2017. The crypto portfolio tracker aims to be the best portfolio-tracking app available. It has a host of rich features and over 2.5 million app downloads.
Coin and Exchange Support
Delta differs from Blockfolio in that it allows traders to track traditional stocks. This allows experienced traders to have a single platform for both types of holdings.
The tracker supports more than 300 crypto exchanges and wallets. It also tracks commodities like gold or oil.
The Delta development team is regularly updating their crypto exchange support, and soon, traders will also be able to add brokerage account connections. This will provide traders with auto-updates on their traditional holdings.
Security
Delta does not allow trading on the app. This means that it is more secure than other trackers with built-in trading integration.
Users can link their exchange account with API keys, which comes with a risk. An API key might access a user's account and make trades on their behalf. Accordingly, users need to create an API key that is "view only."
User Interface
Delta has a great UI. When first downloading the app, users can tour the app's features. Additionally, there is a separate tab for "following," "portfolio," and "watchlist." This makes it easier for traders to find the crypto they are interested in and manage the coins they have already purchased.
The app also has a sidebar where traders can easily switch between their portfolios. There is also a "live price" option available to Delta Pro subscribers.
Delta also has a news section that users can customise. Furthermore, Delta has a Direct feature. Here developers can communicate project updates directly to Delta users.
Best Features
Delta allows traders to track both traditional and crypto assets. This makes it a valuable tool for experienced traders. Additionally, traders can customise which assets they follow and which appear on the app home screen. This means that traders can narrow their portfolios to suit their needs.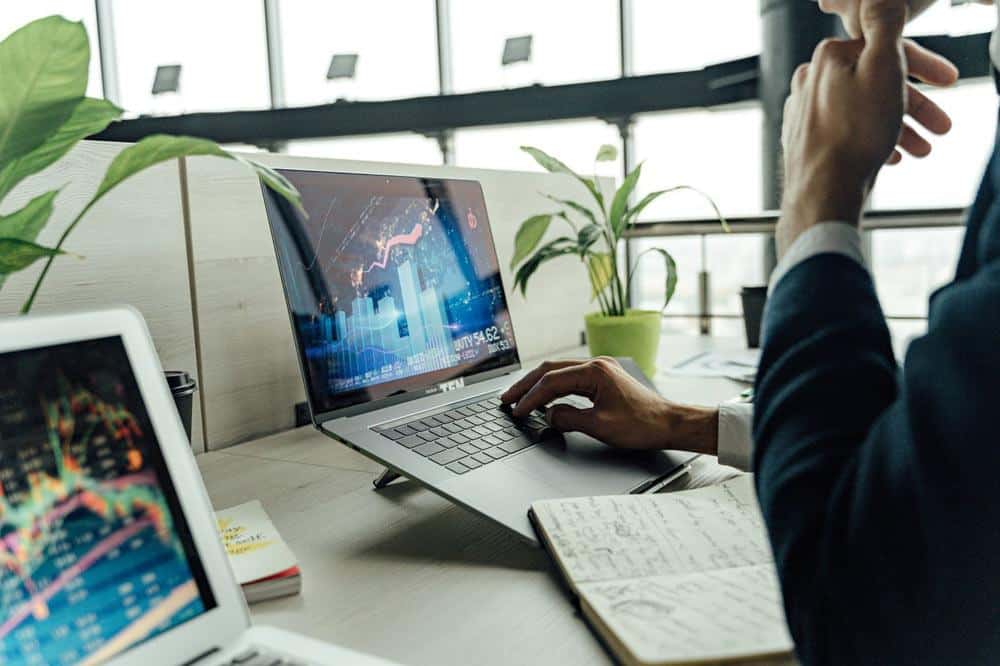 On top of that, Delta's free version allows users to add up to two exchanges and wallets to their portfolio. The paid version allows users to use the app across multiple devices and connect to unlimited exchanges. Delta PRO is $58.99 per year.
Finally, Delta provides portfolio analytics. Here users can see an overview of their trading decisions (good or bad). See their market performance, their most used exchanges, and coin locations.
Disadvantages
The main disadvantage of this crypto portfolio tracker is that it does not allow trading on the app.
Also, Delta PRO unlocks many valuable features like unlimited exchange account connections and the creation up to 10 portfolios. But other trackers offer these features at a lower price.
3. Kubera
Rohit Nadhini founded Kubera after surviving a riptide in Costa Rica. On his way home, he started listing all his assets in Google Sheets. He lauded the simplicity of the process but wanted more features. He tried other portfolio trackers, but they were limited in their functionality.
His team developed Kubera. It can track a person's entire financial portfolio, whether crypto holdings, mortgage bonds, motor vehicle depreciation, or traditional stocks.
Kubera receives its financial data from Plaid and Yodlee. This is significant because it allows Kubera to connect internationally to more than 20,000 banks.
Coin and Exchange Support
Kubera supports more than 60 cryptocurrencies and exchanges. This is a small number compared to other crypto portfolio trackers, but Kubera provides an overall picture of a user's finances. This means that crypto is only one part of the application. The app calculates an individual's net worth, including cryptocurrencies.
Security
Kubera has API integration but is set to "view only" by default. The app also does not share user information with third parties. This means that user privacy is important to them.
The platform also supports non-custodial crypto wallets like MetaMask and Ledger. Doing so adds an extra layer of security for users that do not store their crypto holdings in their exchange accounts.
User Interface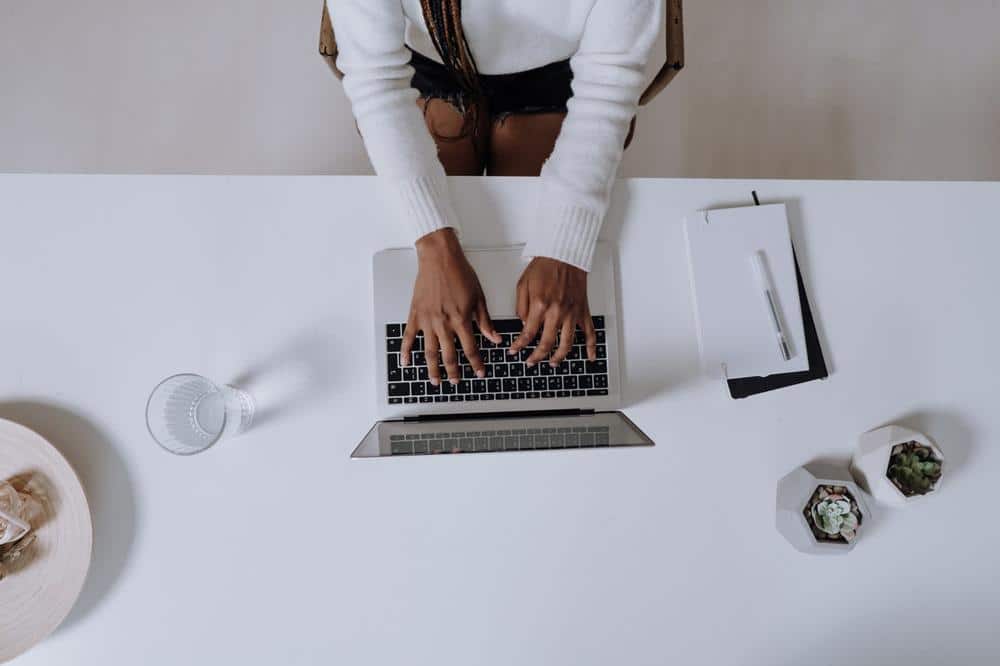 Kubera has a clean web interface. There are no pop-up ads, and adding holdings, wallets, and exchanges to the tracker is one or two clicks away. Users can list all their assets on the application. They can add custom tabs or new altcoin purchases for their vintage figurine collection.
The platform also provides analytics concerning a user's net worth. They can see charts and diagrams showing how their net worth shrunk or grew over time.
Best Features
Kubera allows users to track all their financial investments and debts. Coupled with its highly customisable interface, makes it is an invaluable financial tool. There is also a variety of APIs that keep track of mortgage price changes, asset values, and cryptocurrencies.
Lastly, Kubera allows users to use a dead man's switch feature. It sends all a user's financial information to an elected family member or friend.
Disadvantages
Kubera is only available on the web. Additionally, it does not support many crypto exchanges and coins.
Users cannot trade crypto directly from the platform. It enhances security but reduces functionality.
Finally, there is no free version of Kubera. Instead, there is a 14-day trial for new users. Otherwise, it is $15 per month or $150 per year.
Final Thoughts
The best crypto portfolio trackers in 2021 combine usability with functionality. Delta has the best user interface, but it does not allow trades from the app. It supports various exchanges and coins, but it is mobile-only.
Blockfolio gives users the option of initiating trades on the app. But it does not support non-custodial wallets. It is also mobile-only.
Kubera does not support as many cryptocurrencies as Blockfolio or Delta, but it does provide a web interface and the ability to add any asset class to the portfolio.
Therefore, the best one for you depends on where and how you want to access your portfolio.