Cryptocurrencies are more popular than ever. Bitcoin reached new heights this year. Along with Ether and Bitcoin Cash, traders are seeing more returns from their crypto investments.
Dogecoin has seen similar growth. It has not gained popularity through new blockchain technologies like Cardano or ChainLink. Instead, its strong community and celebrity interest has seen its value skyrocket.
DOGE (Dogecoin) is also popular with crypto gambling. Players can use the currency in the best crypto casino, BC.Game, and trade it like any other crypto.
Let us take a closer look at some general history on DOGE, including its beginning, rise, and current popularity.
The Beginning
Jackson Palmer created Dogecoin as a joke in 2013. He poked fun at how popular cryptocurrencies were becoming and used a popular meme at the time: Doge. It is a misspelling of "dog," the meme being about a dog that says things with a hint of satire.
He tweeted about the new cryptocurrency, and after it gained popularity, he registered the dogecoin.com domain.
Due to its new popularity, the new crypto attracted Billy Markus to the project. He approached Jackson Palmer and created the Dogecoin code from Luckycoin. It uses Litecoin's proof-of-work protocol and Scrypt technology.
Markus and Palmer launched the coin on December 6th, 2013. Its value rose over 300% two weeks later.
The Rise
This coin differs from Bitcoin because it uses Scrypt technology, and it also has an unlimited supply. This inflationary coin does not have a cap on the number of coins miners can receive as rewards. In contrast, Bitcoin halves mining rewards every four years. Also, the ever-popular Bitcoin has a limited supply of 21 million coins.
Furthermore, Dogecoin is a fraction of Bitcoin's value. A satoshi coin is equivalent to one 100 millionths of a single Bitcoin. In comparison, one Dogecoin is only worth 799 satoshis. This makes it a lower-value coin for investment. Most DOGE users in 2014 spent their coins on tipping others on Reddit and other sites for providing services.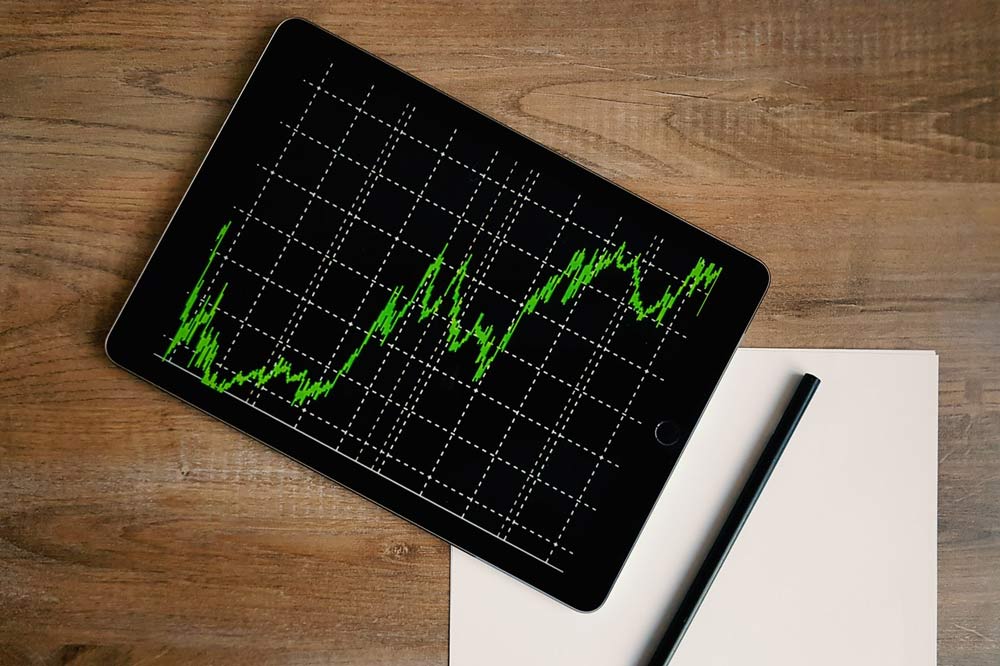 The community involvement is also quite strong. In January 2014, the community donated 27 million DOGE to the Jamaican bobsled team for the Winter Olympics that year. They also contributed to charity and other sports, with donations amounting to $96,000.
After a year, the project had a market capitalization of $20 million. But in 2015, Jackson Palmer left the project. He said that the community had grown toxic, as it was becoming more concerned with making money.
The Technology
Dogecoin uses blockchain technology. It is a distributed ledger. This means each user of the blockchain has a full copy of all transactions on the network. Using cryptographic algorithms and other protocols, information on the blockchain cannot be changed once added to the network. It needs to be checked by all the nodes connected to the network.
Users get rewarded when they add blocks to the blockchain. They do this through the process of mining, which involves solving mathematical problems using computing power to add to the blockchain.
Miners receive rewards each time they add a block to the network. In fact, miners receive millions of DOGE and Litecoin as rewards each day. There is no limit on DOGE supply, so it is not a great store of value. This is because miners can always match the demand with the supply of DOGE if they commit more computing power to mining.
Mining The Currency
Accordingly, mining is a costly process. Miners need powerful mining rigs, which include a dedicated miner device, powerful GPU, and CPU. Running these machines also requires lots of electricity.
Dogecoin differs from Bitcoin in a few key areas. First, it uses the Scrypt algorithm as opposed to SHA-256. It uses less electricity, is easier to mine, and has faster block times. For example, Bitcoin takes 10 minutes to add a new block. While Dogecoin takes one minute. The mining rewards are 12.5 and 10,000, respectively.
This means that miners receive more rewards in less time mining DOGE, but it is still worth much less than Bitcoin.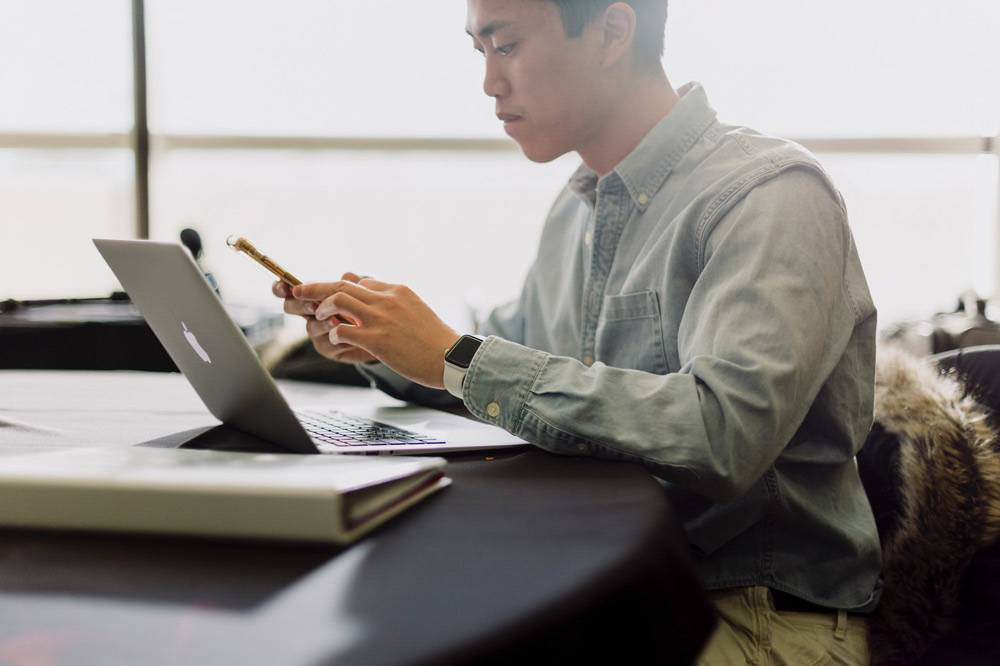 Additionally, there are two ways to mine DOGE. You could either do it by yourself or join a mining pool. In a mining pool, you pay a fee and receive a fraction of the total mining reward. Mining pools add more blocks to the network, so the chances of receiving a mining reward are much higher even though the reward is less.
If you decide to go solo, you might have to wait a long time before winning a block because you are only one node in the network. But if you do mine a block, you will receive the entire reward without paying any fees. However, your electricity bill might be much higher.
The Current State Of DOGE
DOGE had a market capitalization of $20 million after its 1st year of existence. This was primarily due to its strong community. Reddit users began tipping other users with DOGE. The community sees the currency as an opponent to big-name institutions like Wall Street and even Bitcoin in some cases.
The fact that DOGE has a much lower value, is easier to mine, and has an unlimited supply when compared to Bitcoin, makes it a great entry point for crypto beginners. It made such an impact that in 2014 its trading volume exceeded Bitcoin for a short time.
Even with Jackson Palmer leaving the project in 2015, the crypto continued to grow until 2017, when it reached a market capitalization of $2 billion.
After the 2017 crypto bubble burst, DOGE fell like all the other cryptocurrencies, but it only took close to two years for it to gain traction again. DOGE was finally listed on Binance, and Elon Musk allegedly tweeted about the coin. This gave DOGE an increase in value in 2019.
DOGE has maintained its popularity with crypto users as an entry-currency, but miners also prefer the platform. Scrypt miners laud its hash rate of 150 TH/s. It is faster than Litecoin. Also, miners receive both DOGE and Litecoin when they mine it. This means that they get much more from mining DOGE because they can effectively mine two coins simultaneously.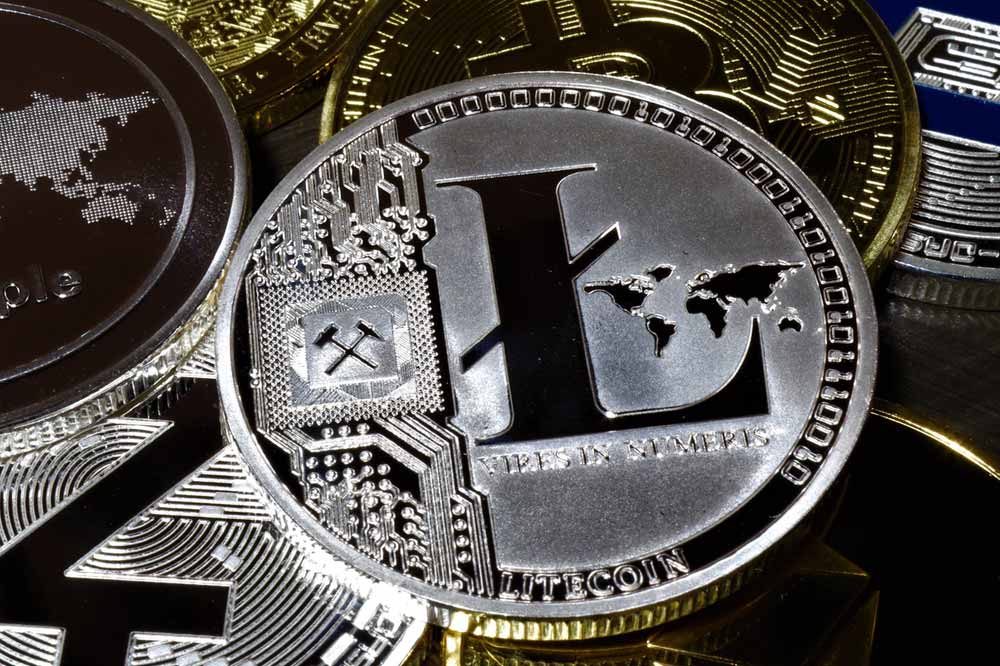 Its popularity in the mainstream and among miners reached a market capitalization of $611 million on December 21st, 2020.
Moreover, it continues to rise in 2021. It has a market capitalization of $9 billion so far. It is due mainly to the subreddit SatoshiStreetBets. Here users plan to catapult DOGE to $1. Previous attempts have failed, but the community continues its efforts.
The Musk Effect
Elon Musk has also continued promoting the coin. He called it his favorite currency and has compared DOGE to Vogue magazine in a viral tweet. Musk has also announced the DOGE-1 Mission to the Moon. A rocket will take a payload into lunar orbit, and it will be funded entirely with DOGE.
Elon Musk has been promoting this cryptocurrency in interviews and social media. It's understandable that he has a significant influence on the value of DOGE. Each time he tweets or speaks about it, its value increases or decreases.
His recent TV appearance on Saturday Night Live caused DOGE to fall by 30%, but when he tweeted the DOGE Vogue cover, its value increased by over 800% in 24 hours.
Dogecoin Trading
You can trade DOGE like any other cryptocurrency using an exchange like Binance or Coinbase. Coinbase is a user-friendly platform that supports most cryptocurrencies. You need to provide a government-issued ID and an address to adhere to its KYC protocol.
After registration, you can choose to trade fiat or cryptocurrency to purchase DOGE. There is a 3.99% trading fee if you use a credit or debit card. There is also a 1.49% fee for bank transfers.
You could also use a peer-peer exchange. Here buyers and sellers transact directly. LocalBitcoins, a peer-peer exchange, gives a platform for buyers and sellers to meet. You need to buy Bitcoin before buying DOGE.
First, you need to create a buy order on LocalBitcoins and wait for a seller to connect with you. You need to be cautious about who you connect with because some sellers try to scam new buyers out of their Bitcoin. So, it is best to check reviews of sellers before agreeing to trade.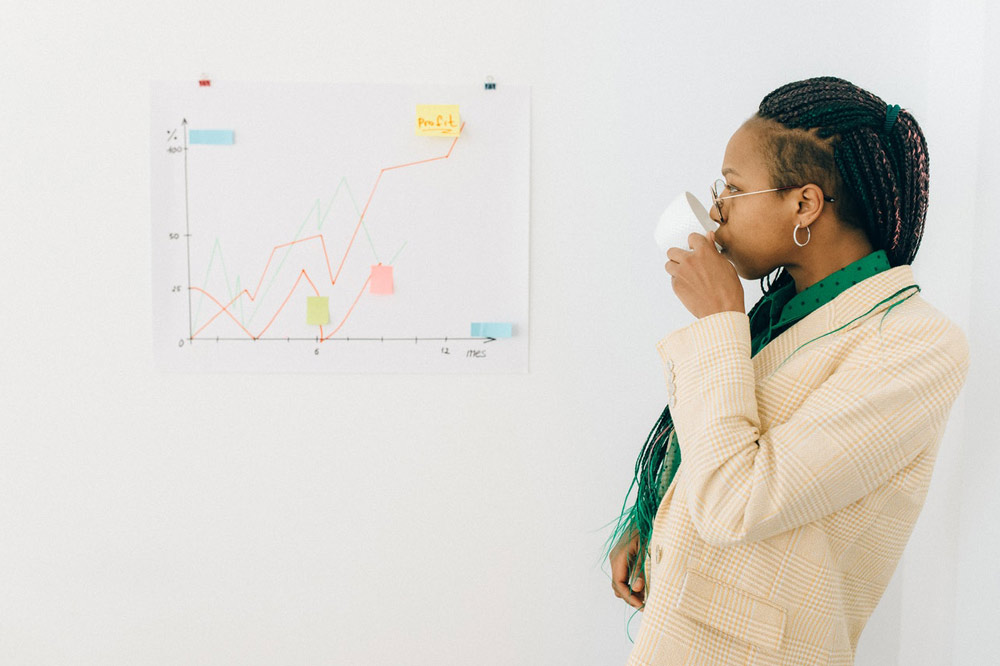 Lastly, it is essential to secure your funds in a crypto wallet. Keeping your crypto in an exchange has many risks. Exchanges are susceptible to cyber-attacks, so you need to minimize the risk by keeping your funds in an offline wallet. You could purchase a physical wallet like the Ledger S or use a paper wallet like bitcoinpaperwallet.com.
DOGE Casinos
DOGE is a popular gambling token. It is a cryptocurrency, so users do not need to use fiat currencies to gamble. Usually, there are fees attached to converting US dollars to Japanese Yen and vice versa. Therefore, it is cheaper to use crypto for online gambling.
DOGE is also much less popular than BTC (Bitcoin) and ETH (Ether), so transactions are quicker. For example, with BTC crypto gambling, players have to wait up to 30 seconds to see a result. But with DOGE, it is almost instant.
Moreover, many crypto casinos rely on the blockchain for security and randomness. This means that a specific entity cannot alter the odds to suit their favor. Furthermore, players do not have to store their winnings on private servers. Instead, they can hold their winnings in a DOGE wallet. It is always advisable to keep your crypto in a wallet that allows cold storage. It makes it more difficult for hackers to gain access to your private keys.
Finally, DOGE has a lower value than other cryptocurrencies. It might benefit some players to use a low-value coin to test crypto gambling.
The DOGE Of The Future
Doge started its run with a value of $0.000264 in December 2013. By the beginning of 2019, it fell further to $0.001. In 2020 it rose, like other cryptocurrencies, to $0.004644.
More recently, a rally in January and February drove it to record heights. It reached $0.079696. This was short-lived because it fell back to $0.045031 in late February, and stayed around the $0.05 range until April. DOGE has gained more than 9,100% since the beginning of 2021. This increased its market capitalization to over $42.6 billion.
It reached a high of $0.45 on April 16th. By April 23rd, it decreased to $0.2 and then increased to $0.31 at the end of the month. In May, DOGE reached $0.6953. On May 7th, it overtook ADA and USDT to become the 4th largest cryptocurrency.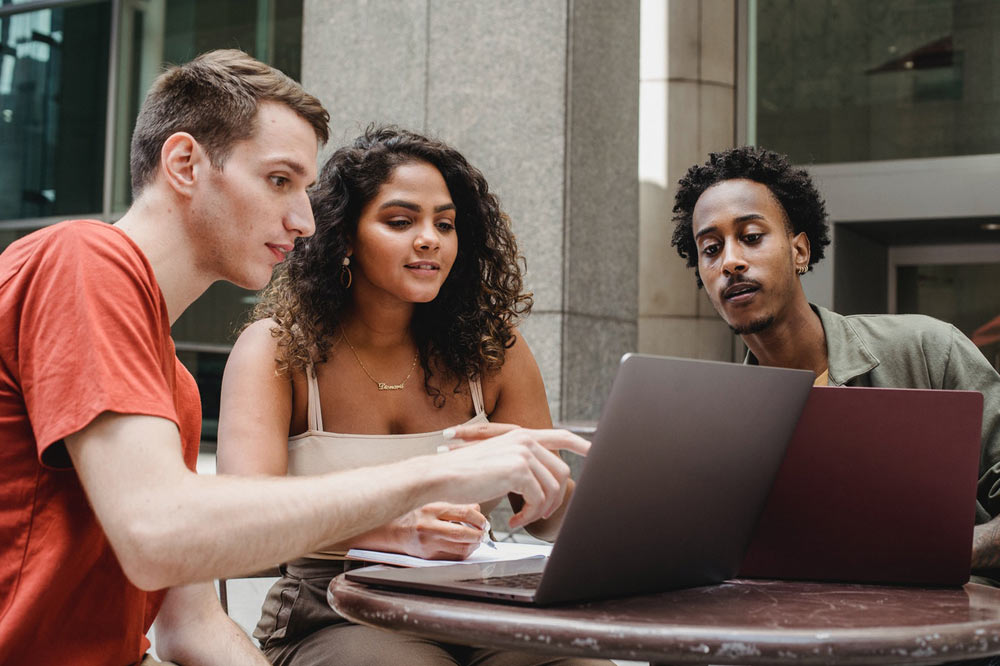 Many experts did not expect DOGE to break the $1 barrier in 2021. WalletInvestor predicts that DOGE will end the year at $0.38. And it only reaches $0.63 by December 2025.
Other experts like Sam Onigbanjo believe that DOGE could reach $1 before the end of July. Additionally, Digitalcoin predicts that DOGE will average at $0.92 in 2021 and reach $1.82 by 2025.
There are also others who believe DOGE will lose value over the next five years. CoinSwitch predicts it will fall to $0.01 by the end of the year and stand at $0.04 in 2025. This is an 88% dip from its current price.
DOGE is backed by a strong community and celebrity endorsements. More and more companies are accepting its as payment in 2021, and NBA team owner Mark Cuban has been endorsing the coin. On the other hand, experts think DOGE is a speculative option. There are no signs of growth or decline, so it could go either way in the next five years.
Final Thoughts
Dogecoin is a low-value cryptocurrency that has gained mainstream attention through celebrity endorsements and edgy pricing campaigns in the last few years. It is possible that DOGE will continue to gain popularity and increase in value, but the opposite is also true.
Let us see the fortunes of this meme-based crypto for the rest of 2021.