Cryptocurrencies have grown exponentially over the last five years. More and more exchanges offer users easy ways to access funds for crypto gambling at the best crypto casino or to buy and sell altcoins.
Let us look at Binance vs Coinbase. These two major crypto exchanges offer competitive fees, friendly user interfaces, a variety of coins to trade, as well as many security features.
Here we will compare these exchanges and see which is better or more useful for new or experienced traders.
Binance vs Coinbase: Platform Comparison
Accepted Currencies
In Binance vs Coinbase, both exchanges offer cryptocurrency trading with fiat currencies.
Binance
Binance offers altcoin trading for more than 100 cryptocurrencies. These include Ethereum, Bitcoin, and many other altcoins, including newly launched ICOs. The exchange used to only accept cryptocurrencies for buying and selling, but they recently added fiat currency purchases with the US dollar, Euro, British Pound, and more.
Coinbase
Coinbase, on the other hand, allows its users to buy crypto with major currencies like the US dollar and the Euro. But users can only buy the four big cryptocurrencies, Litecoin, Ethereum, Bitcoin Cash, and Bitcoin. This is because Coinbase only trades in cryptocurrencies that are registered currencies or commodities.
With the addition of fiat currency trades on Binance and given Coinbase's limited support for altcoins, in Binance vs Coinbase, the former offers users more variety in accepted currencies.
Trading Pairs
A user can make two types of trades on a crypto exchange. These are fiat trading and cryptocurrency trading. Fiat trading allows users to buy crypto with US dollars or the Euro. At the same time, crypto trading allows users to buy crypto with another coin like Ethereum.
Accordingly, each paired transaction is a trading pair, like Bitcoin to Bitcoin Cash (BTC to BCH).
Binance
To illustrate, Binance offers 149 trading pairs with Bitcoin, 74 trading pairs with Binance Coin, 146 trading pairs with Ethereum, and 18 trading pairs with Tether.
Coinbase
In contrast, Coinbase offers 12 trading pairs with each of the four supported cryptocurrencies. For example, BTC to BCH; BTC to ETH (Ethereum); BTC to USDT (Tether).
In Binance vs Coinbase, the former offers more trading pairs.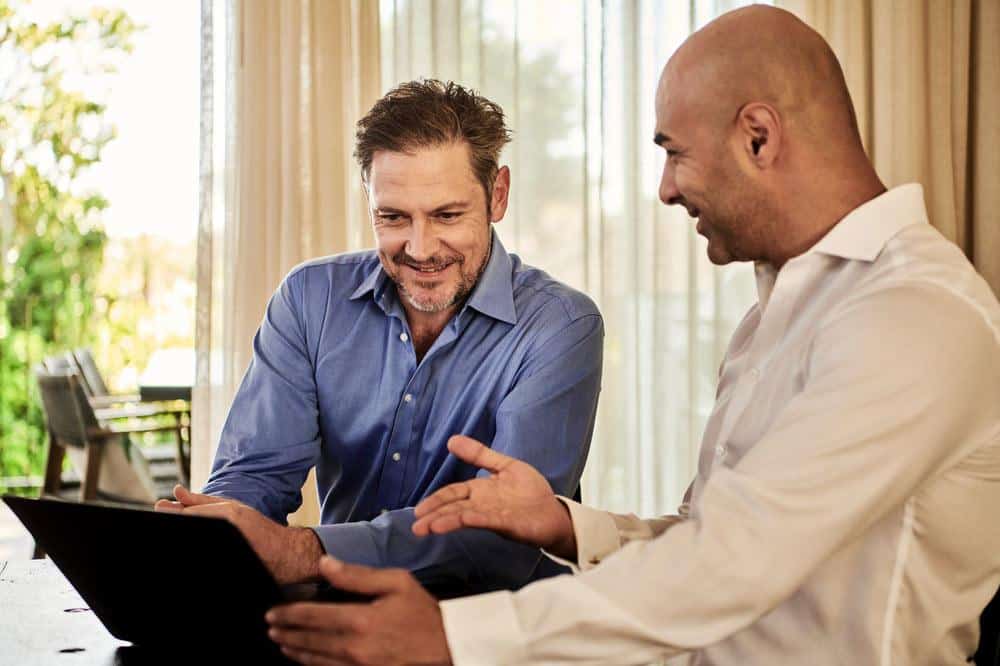 Additional Currency Services
Binance
Both exchanges have additional currency services. Binance offers its users a platform where they can make high-volume trades. Because it supports so many altcoins, the platform allows users to trade in high-volume tokens in a rally. Most ICOs have a high trading volume because of investor excitement, so users can trade on Binance to take advantage of this.
Additionally, Binance also runs competitions where its users can win prizes for participating on the platform. The prizes change each time. Previous prizes have included sports cars and free cryptocurrencies.
Historically, Binance has supported newly concluded ICOs. They provide a launchpad for new cryptocurrencies, and many new companies trust Binance as a suitable platform, though Binance does not accept all concluded ICOs. The new exchanges must offer a product or service and have good security.
Coinbase
Coinbase offers its users Instant Exchange. This feature allows users to use fiat currencies to send money in Bitcoin. This means they can use a currency like the Euro to send BTC without needing to exchange it first. The platform automatically converts the Euros into Bitcoin and does not charge an additional fee.
In Binance vs Coinbase, Coinbase has better additional currency services than Binance.
Security
Any major crypto exchange needs good security because cybercriminals target exchanges. Hackers who breach a crypto exchange's security could get away with millions or even billions in cryptocurrency. This is why large crypto exchanges need to be strict with their security.
Binance
Binance is less upfront regarding how it manages its users' funds. In 2018 some users reported losing funds after a Binance system upgrade. The platform apologised to its users and provided 70% discounts on trading fees due to the loss of funds. This is an example of Binance's vague management of user funds.
In contrast, hackers breached Binance in the same year, stole user login information, and attempted to steal funds. Still, the platform's security team stopped the attack before the hackers could get away with any assets.
Moreover, a hacker successfully stole over $40 million of crypto from the exchange, but Binance recovered the losses through their Secure Asset Fund for Users. This security fund made it possible to reimburse all users' lost funds.
Coinbase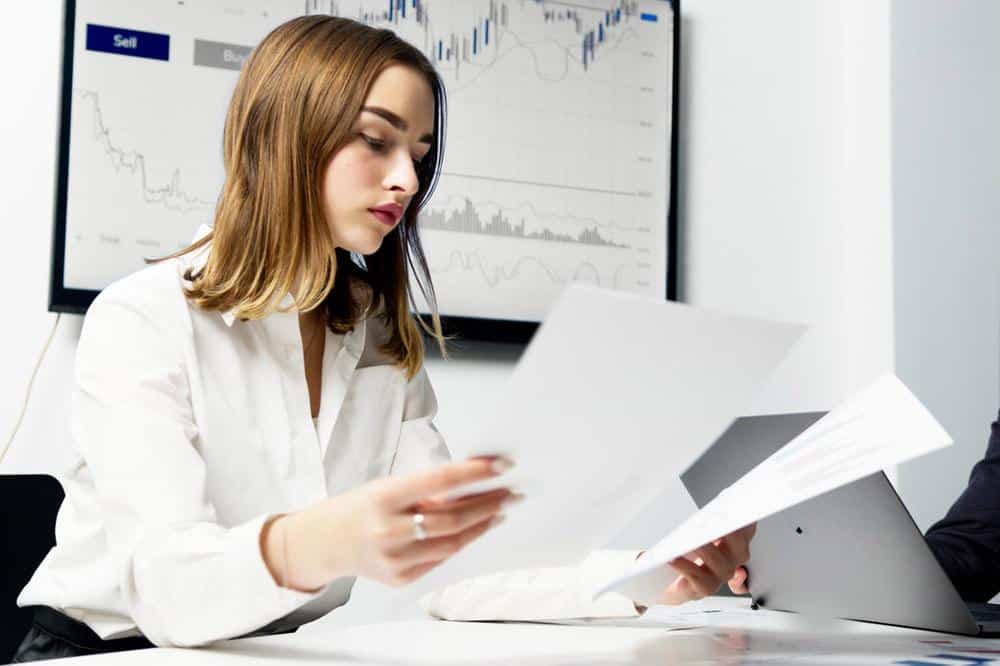 Coinbase is based in the U.S. The United States has one of the most rigorous cryptocurrency regulations in the world. This means that Coinbase needs to adhere to US law, which includes complying with KYC (Know Your Customer) protocol and acquiring trading licenses in various US states.
The KYC protocol dictates that users on Coinbase need to provide government-issued identification before trading on the platform. Furthermore, Coinbase has a tiered user structure. The more personal information a user gives the platform, the higher their user level. Accordingly, high-level users can trade larger amounts of cryptocurrency.
Coinbase has one of the safest online wallets on the crypto market because it keeps between 98% and 99% of all its assets in offline cold storage. Hackers cannot access users' funds if they breach the exchange.
The 1-2% is in hot wallet storage on the exchange, but it is insured against losses from cybercrime or fraud. But the insurance does not cover losses due to a user's carelessness.
In Binance vs Coinbase for security, both exchanges have excellent personal security features. Both offer 2FA for logins and allow users to transfer their funds to cold storage. Also, users can use external security devices to secure their accounts further.
In summary, Coinbase has a much better track record with security on its platform. In contrast, Binance has a somewhat spotter track record.
Ease Of Use
Binance
Binance's UI has two versions, Basic and Advanced. The basic interface, aimed at beginners, shows charts, an order box, and a list of available altcoins to trade on the right. Live price lists are on the right.
The other tabs on the interface, like Markets, Trade, Derivatives, and Finance, give users more options on the platform. These range from Binance mining pools, crypto loans, and futures trading. This, of course, is for more advanced users, but these options are easy to find.
The advanced interface gives users much more information on prices and coins. Even though Binance has more advanced tools than Coinbase, it is still easy to use. Also, considering the number of altcoins available to trade, it is fairly simple to navigate.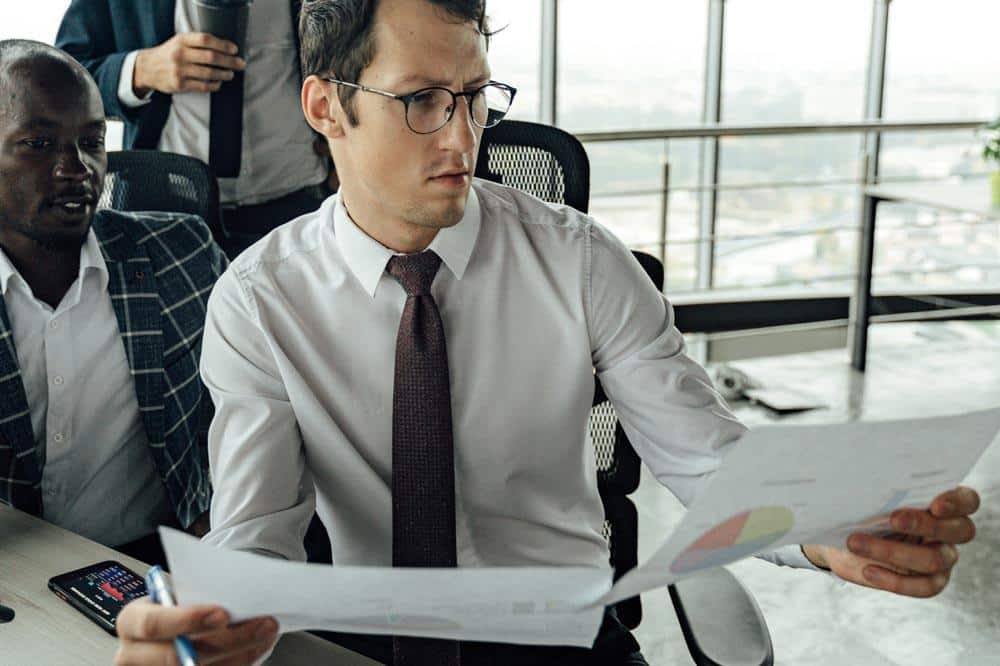 Coinbase
Coinbase is lauded as the most user-friendly exchange on the market. Its simple user interface (UI) makes it easy for new traders to begin buying and selling crypto assets. The UI is clean and simple. Users can see a summary of their portfolio, coin prices, and recent transaction activity on the main dashboard.
The other tabs on the left of the dashboard allow users to gain more information on their portfolio, coin prices, and the latest crypto news based on a user's coin preferences.
The dashboard is similar to mobile apps like Twitter or Facebook, so new users should feel at home using it.
Hence, In Binance vs Coinbase for ease of use, Coinbase is the objective winner. It provides fewer choices to its users, making it simpler and more approachable than Binance.
Customer Support
Crypto exchanges are infamous for their terrible customer service. Many exchanges take weeks to respond to complaints, and others do not reply. Binance and Coinbase are not that different, but they fare better than other exchanges.
Binance
Firstly, Binance offers a wide range of altcoins, so the exchange is usually quite busy. Accordingly, when the exchange is busy, customer support is slow.
They offer support via email, and users can also create tickets using an online form. Customer service operators reply to these tickets via email.
It has a ton of educational resources on its website. These include Binance Academy, Binance Info, and Binance Research, which allow users to learn more about the platform and crypto in general.
It also provides users with a FAQ section for general inquiries. Customer support is also available in 4 languages. These are Chinese, Japanese, English, and Korean.
Coinbase
Coinbase offers customer support via email. Its reply time ranges from 1 to 3 days. It also has a knowledge base and FAQ section on its website. However, users have complained that replies from customer support are too vague and do not assist with more unique issues.
Coinbase has a telephone line for US customers, but more excitingly, it has a learning portal called Coinbase Earn. Here users can learn more about particular coins and earn rewards in crypto for completing the courses.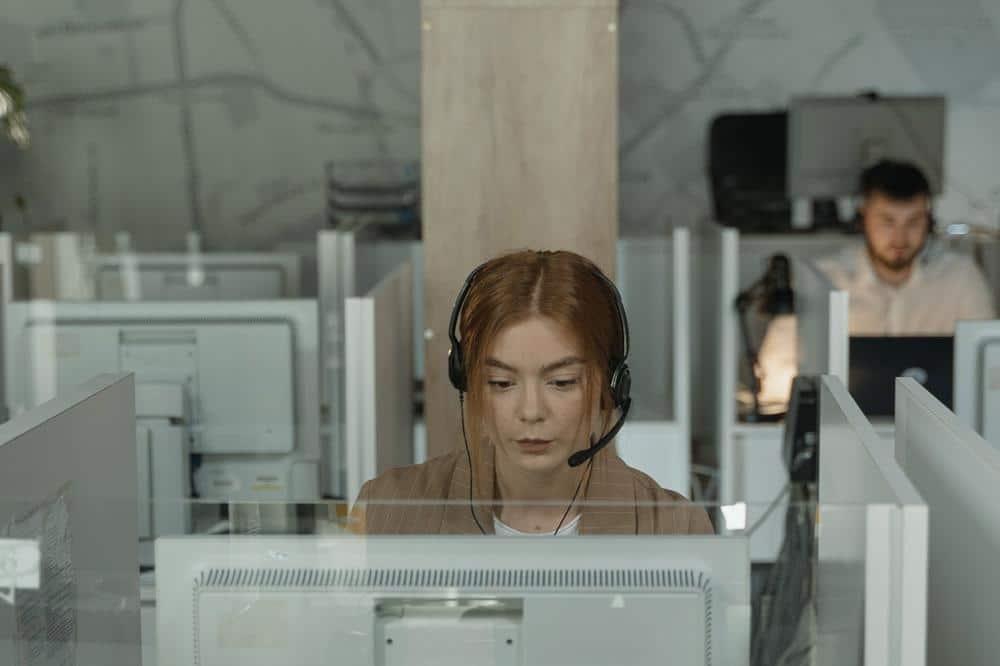 The courses include doing short tests and watching educational videos. The rewards are sent to a user's Coinbase wallet and can be freely traded.
In Binance vs Coinbase for customer support, it is a draw. Both Binance and Coinbase should improve their customer support in the future.
Fees
There are three kinds of fees that exchanges charge their users. These are trading, withdrawal, and deposit fees.
Binance
Binance does not charge withdrawal or deposit fees for trading crypto to crypto, but users incur charges when using fiat currencies.
Binance also charges a 0.1% fee for each trade. Furthermore, it gives a 50% discount on fees when users transact with Binance Coin (BNB).
Coinbase
Coinbase is a bit more expensive. It charges a trading fee of 1.49% for buying and selling crypto. It also uses the exchange rates of its sister exchange, GDAX (Global Digital Asset Exchange), to calculate conversion fees.
It offers free Euro deposits in Single Euro Payment Areas (SEPA). These 28 European Union countries allow for fast and secure transactions on the continent. Bank transfer deposits using US dollars are free, and US dollar withdrawals are $10.
Furthermore, if users transact using a debit or credit card, the trading fee is 3.99%.
Also, Coinbase charges users a minimum fee for transactions under $200 and a percentage fee for transactions over $200. For example, for buying or selling crypto under $200, the percentage rate is 3.99%, but for a transaction over $200 is 1.49%.
In Binance vs Coinbase for fees, Binance is the clear winner. With the introduction of fiat currency on Binance, this might change in the future. But for now, Coinbase is expensive compared to Binance.
Binance vs Coinbase: Disadvantages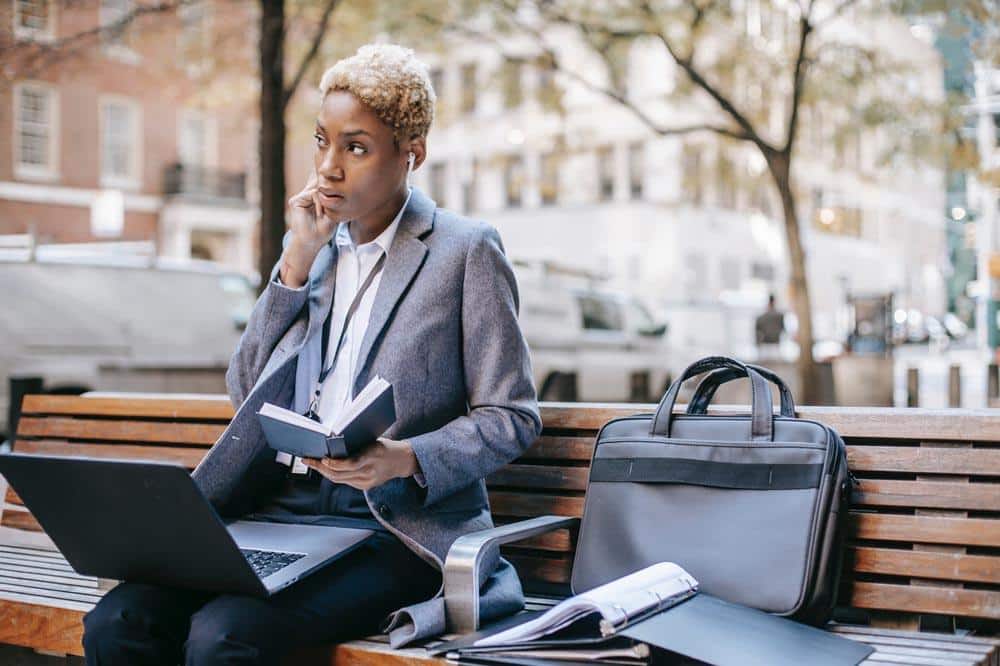 Coinbase is a highly regulated exchange that compels users to provide personal information before trading crypto. This might be a disadvantage for anyone who wants anonymity when trading.
Moreover, Coinbase fees are higher than other crypto exchanges. As we mentioned, credit and debit card transactions are 3.99%.
Binance's user interface is easy to use, but the more advanced features might be lost on beginners. It has a learning portal for new users, but the interface might discourage beginners from sticking with crypto trading.
Lastly, both exchanges lack good customer support and impose transaction limits depending on a user's verification level. Coinbase users need to provide personal information to decrease their transaction limits.
Binance level 1 users can trade up to 2BTC a day. While level 2 users can trade up to 100BTC a day.
Conclusion
Both crypto exchanges offer their users many features and affordable pricing, but there can only be one winner.
Binance is better for saving on trading, withdrawal, and deposit fees and offers a host of altcoins to trade.
Coinbase has a better user interface, tighter security, more accepted currencies, and better currency services.
In Binance vs Coinbase, Coinbase wins with its slightly better experience than Binance, but the latter exchange is unmatched in its number of altcoins.
Ready to start gambling with your crypto? Head to our casino, where you will find loads of fun games like Roulette, Blackjack, Keno, Video Poker, Slots, Hash Dice, and more to play.