Bitcoin's value has skyrocketed since the end of 2020. Now, it is the highest it has ever been. It does make it more attractive albeit expensive to buy into if you are thinking of using it for any number of activities, for example, crypto gambling at the best crypto casino or as a payment method on different platforms. 
To help you out, we will look at the cheapest way to buy bitcoin. It could be on a crypto exchange, a P2P exchange, or via a cash app.
First, we need to explore why the currency has different prices, how to buy it, where to buy it, and which exchanges offer the lowest prices and fees.
Cheap Bitcoin Vs Fee Savings
The price of bitcoin differs from platform to platform. This is because the crypto does not rely on a central authority to set its price. It is dependent on the market's supply and demand ratio.
Furthermore, each exchange calculates the supply and demand ratio differently. They consider their overhead costs like security, profit, and platform maintenance. Accordingly, newer exchanges typically offer lower-priced BTC, but this is not always the case.
You also need to look at the fees that an exchange charges before buying Bitcoin. The cheaper price might not equal lower costs. For example, an exchange might list Bitcoin at $5, but the trading fee might be 10%. This means that you only receive $4.50 in the currency.
As a result, you need to consider what fees an exchange charges before choosing the cheapest way to buy Bitcoin.
How To Buy Bitcoin
Select An Exchange
To find the cheapest way to buy Bitcoin, you need to provide crypto exchanges with personal information. These include identification documents for KYC (Know Your Customer) exchanges, a method of payment (credit card or bank account), and an active secure internet connection. They will also need a crypto wallet if the exchange does not provide one.
Potential buyers can also use a Peer to Peer (P2P) exchange and a Bitcoin ATM. The latter is only available in a few regions around the world, so most buyers can choose between a centralized or P2P exchange.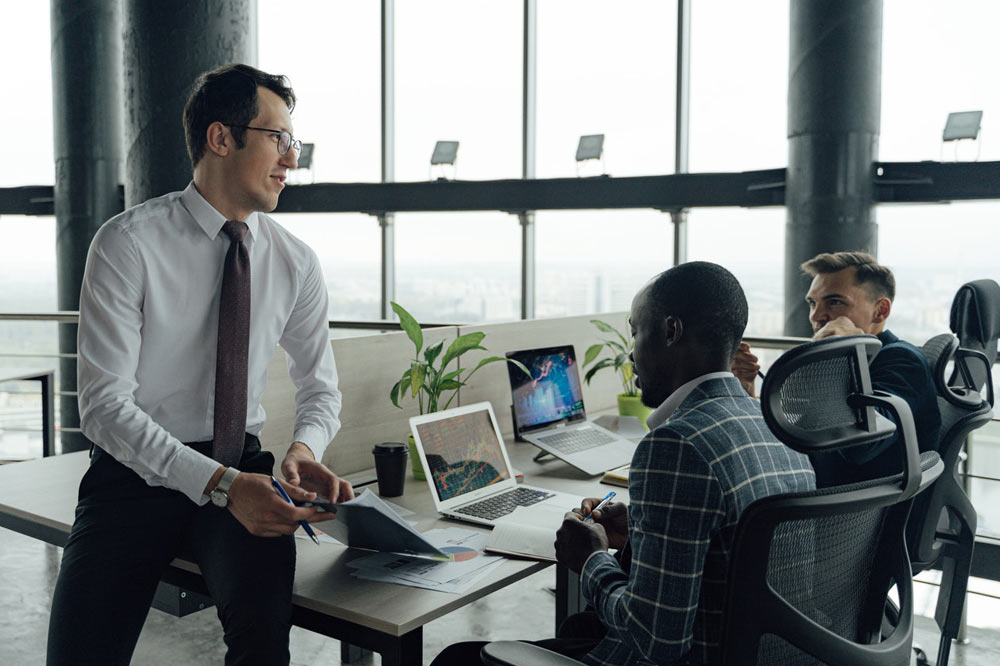 First, as a buyer, you need to choose an exchange that suits your needs. Crypto exchanges allow users to buy, sell or hold their crypto assets. Some exchanges allow you to store your crypto in a personal wallet instead of on the exchange. This is more secure, but not all exchanges offer this.
Furthermore, there are also decentralized exchanges that do not require their users to provide personal information. Some only require you to give an email address. This allows for anonymity during transactions, but it has been said that it allows some people to engage in criminal activities.
Connect A Payment Option
After you choose an exchange, you need to connect a payment option to the exchange and provide the relevant personal information to the exchange. The exchange will verify the information then allow you to link a payment option (credit or debit card).
Next, you can use your bank card to order BTC. Exchanges allow their users to place orders on the crypto that is similar to traditional stock exchanges. For example, they could implement limit orders or stop-loss orders.
Finally, after receiving your coins, you should transfer your assets to your wallet for security purposes. Try one that lets you store your assets offline (cold storage) instead of a wallet that requires the internet (hot storage). If you use hot storage, you are at risk of getting hacked and losing your private keys. If this happens, a hacker could easily steal the contents of your wallet.
Where Can You Buy Bitcoin?
You can use exchanges, P2P platforms, or trading platforms to find the cheapest way to buy bitcoin.
Exchanges allow you to quickly place orders on crypto you want to buy. Many popular exchanges support multiple altcoins, so you can easily trade your Bitcoin for Bitcoin Cash, for example.
There are exchanges for amateur traders as well more seasoned traders. The biggest exchanges also insure the assets on their platform, so there is reduced risk with keeping smaller amounts of coins in a hot wallet.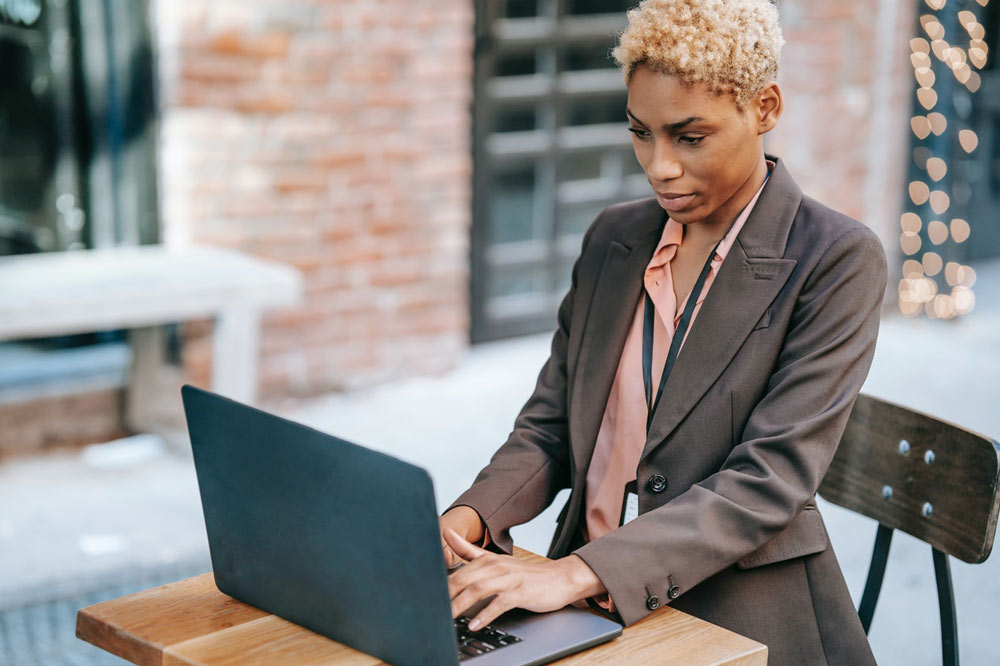 Next, you can choose to use a trading platform that gives you advanced trading features like derivatives trading. This is where a trader leverages the ups and downs of a crypto asset and buys a derivative of the asset. This means that a trader would only purchase a small margin of BTC, and not buy the real Bitcoin.
To do this, you do not need to own a crypto wallet, and registration is simple and fast. But leveraging carries a high risk, and traders could lose all their assets if they do not leverage correctly. Also, they cannot buy physical currency this way.
What Fees Do You Need To Pay?
There are four kinds of costs you need to consider when finding the cheapest way to buy Bitcoin. These include trading fees, payment method fees, spreads, and instant-buy fees.
Exchanges charge trading fees every time you buy or sell crypto on the platform. The fee differs with each exchange, and some do not charge any trading fees.
Next, it is possible to simultaneously buy and sell crypto on some exchanges. The price difference between buying and selling the crypto is called a spread, and exchanges charge you to use this feature. Most trading platforms allow spreads.
Additionally, exchanges charge for payment methods too. Credit card payment methods are usually much higher than debit card and bank transfer purchases. The fees could also depend on an exchange's location. In contrast, some exchanges do not charge for certain payment methods.
Finally, you can exercise the option for instant-buy. This is where you buy Bitcoin using a credit or debit card, and the Bitcoin appears in your wallet within minutes. You can also opt for placing a purchase order. The fees are usually cheaper than using the instant-buy option.
Factors To Consider When Buying Bitcoin
It has become much simpler to purchase BTC. Hundreds of exchanges offer the opportunity to buy crypto assets with ease. But there are several factors you need to look at before finding the cheapest way to buy bitcoin.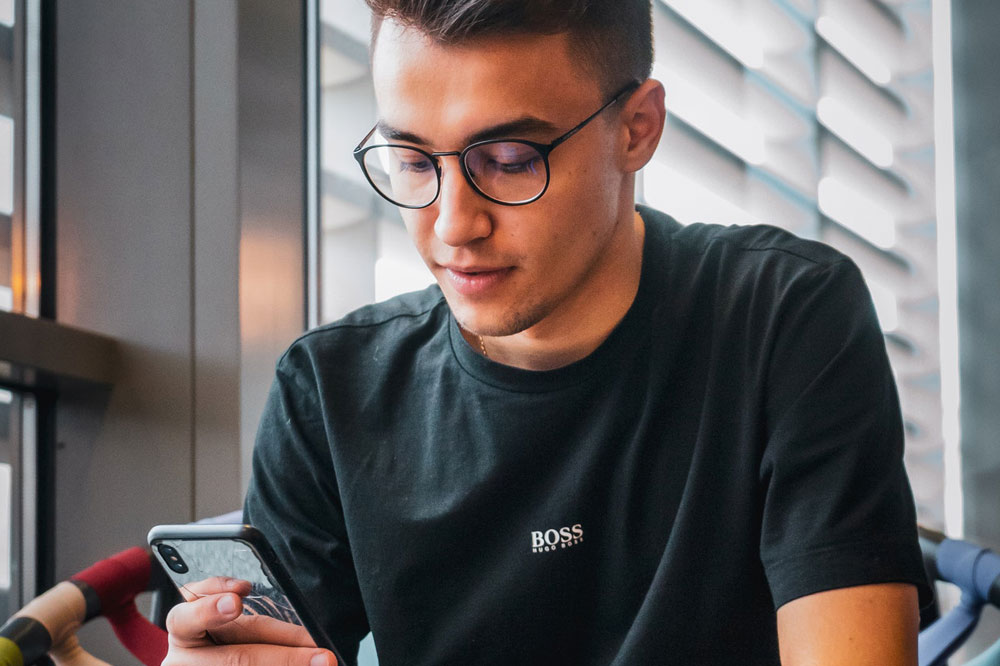 The first is security. Exchanges spend lots of money on securing their platforms and obtaining the correct licenses to operate. Therefore, they need to charge their users a fee to recover their losses from investing in security.
If an exchange charges a small or no fee for using the platform, this could mean that the exchange did not spend much on security, making it a cyberattack target.
Secondly, you need to look out for surprise fees on exchanges. Exchanges could include additional fees before a transaction is finalized, so you need to check every transaction before signing off on it.
If an exchange does charge surprise fees, they might be less transparent in other areas of the platform.
Finally, accessibility is also important. Exchanges charge their users more if there are brokers on the platform. Brokers make it easier for users to buy crypto, but if it is lower fees you are after, then perhaps move to a more advanced platform like Binance.
The Cheapest Way To Buy Bitcoin
Potential buyers can choose from a variety of crypto exchanges and P2P platforms to find the cheapest way to buy Bitcoin. Their fees vary depending on security, location, and services offered.
Coinbase
Coinbase is popular with novice and more experienced traders. It is an online service that uses brokers, which means that you can easily buy or sell Bitcoin on the platform. Accordingly, you need to pay higher fees due to the brokers.
Furthermore, it is a regulated exchange. This means that you need to provide personal information to be verified before trading on the platform.
It also offers insurance for its users. If you lose funds due to fraud, they can claim damages from the insurance fund. Users can also further secure their accounts by using MFA login methods.
You can also use the built-in wallet to store their coins, and the platform supports over 30 different cryptocurrencies.
It charges fees depending on your payment method. It ranges from 0.5% to 4.5%. Debit and credit card purchases have a 3.99% fee attached. Coinbase also charges a flat 1.49% trading fee for buying and selling crypto.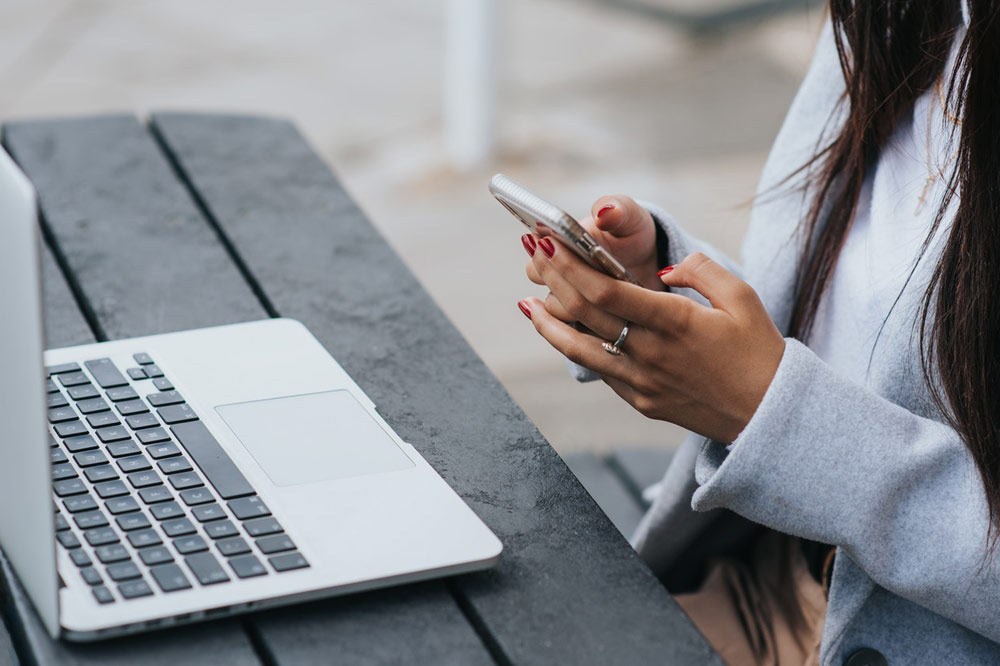 Additionally, if you borrow a fiat currency (US dollar) on Coinbase, you need to pay a 2% fee of the total transaction.
Coinbase is convenient and easy to use and is a great platform if you are looking to buy and sell modest amounts of Bitcoin. However, fees do become higher with larger amounts, so this platform is best for novice traders looking to find the cheapest way to buy Bitcoin.
eToro
eToro allows novice traders to practice trading crypto without using real funds. This is a great feature that gets you accustomed to trading on crypto exchanges. It also has a CopyTrader feature that allows you to copy trades from other people on the platform.
Additionally, it does not charge any fees for sending or receiving transactions in a wallet, but blockchain fees may apply. It also has a spread fee of 0.75% for BTC, but the fees are higher for other cryptocurrencies.
It also charges a flat $25 fee for each withdrawal made on the platform.
CEX
This exchange does not charge any withdrawal fees. It is a low fee exchange, and you only need to pay a 0.25% trading fee. It is one of the cheapest ways to buy bitcoin.
Additionally, there are no charges for depositing money using a bank transfer. But on the other hand, they charge a 3.5% fee for VISA and Mastercard deposits.
Also, if you decide to use the Instant-Buy feature on the platform, you will need to pay an additional 7% fee.
Finally, it has a stellar user interface that is suitable for novice or experienced traders.
Coinbase Pro
Coinbase Pro is a platform that does not charge its users to buy BTC. You need a Coinbase account to access this exchange and can transfer funds between the two exchanges for free.
The downside is that Coinbase Pro does not have any brokers. Accordingly, traders need to create their buy orders. This could take a while, but once the order is complete, you will get your coins.
This exchange is best for high volume traders because they receive trading discounts for trades of $10,000 for 30 days.
Coinbase Pro might offer zero fees for buying BTC, but it might not be the best option for novice traders because they need to set their own buy orders.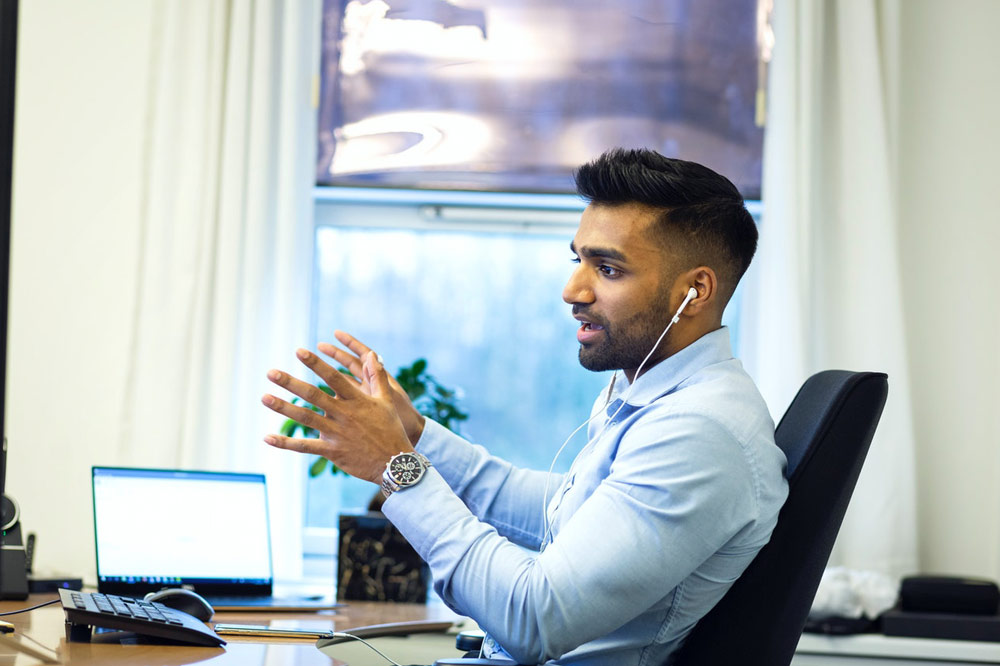 LocalBitcoins
LocalBitcoins is a P2P exchange. This means there are no brokers, so buyers and sellers complete transactions directly.
Anyone who uses it only needs to pay a fixed 1% fee. They can charge this low fee because the platform does not need to pay for payment verification or security. The exchange users ensure safe and completed transactions.
On the other hand, you do need to trust that another user will pay the required amount and vice versa. Furthermore, you may need to provide identification for larger transactions.
There are also no limits on daily trades, but you may need to pay higher fees when buying Bitcoin with cash.
With its 1% fee, it is one of the cheapest ways to buy Bitcoin, but security and trust might be questionable for some people.
Bitcoin Faucets
Cointiply is a Bitcoin faucet. This service rewards users with free BTC when they complete certain activities like completing a survey or playing games.
The platform relies on gaining and retaining users on the site to increase traffic. Its ultimate goal is to earn enough revenue to redistribute the funds among its members.
Final Thoughts
The above-mentioned exchanges each have fees for different features on their platform. Importantly, some do not have trading fees or certain payment method fees.
Accordingly, finding the cheapest way to buy bitcoin requires you to consider how you will complete transactions, where you live, and also the amount you want to buy.