If you are interested in cryptocurrency, the chances are that you have heard of Coinbase and the Coinbase IPO. Coinbase is a trading and investing platform for cryptocurrency for those who haven't. It is handy when exchanging fiat for crypto to play at crypto casinos like BC GAME. The interface allows users to buy, sell, and exchange with over 100 digital coins, including some of the most popular options, such as BTC, LTC, ETH, DOGE, and many others.
In the last five years, the brand has expanded, building a reputation of trust and reliability. Coinbase has over 73 million users, with a combined asset value of $255 billion. With cryptocurrencies being a relatively new asset, platforms like Coinbase can minimize risk and volatility.
For those looking to venture into the crypto ecosystem, it would be recommended to try out a Bitcoin exchange such as this one. Coinbase offers everything from the ability to trade, exchange, and even invest in IPO. Learn all about what makes this exchange number one by reading more of this Coinbase review.
Coinbase Review Overview
Founded in 2012, this crypto exchange is one of the first and most trusted options in the game. Starting off with just Bitcoin, Coinbase now offers more than 100 different crypto coins, along with the ability to access the services from 100 countries worldwide.
Coinbase is well recognized and is kept in optimal condition thanks to the hard-working team behind the brand. Currently, there are over 2,700 employees. Coinbase is an online company that is decentralized which means there are no main headquarters.
The exchange's success comes down to many factors, including the ease of navigation and platform command access to a variety of currencies, among many other aspects. As proof of its success, Coinbase rakes in approximately $327 billion per quarter, all while managing a broad crypto ecosystem with over 9,000 financial institutions.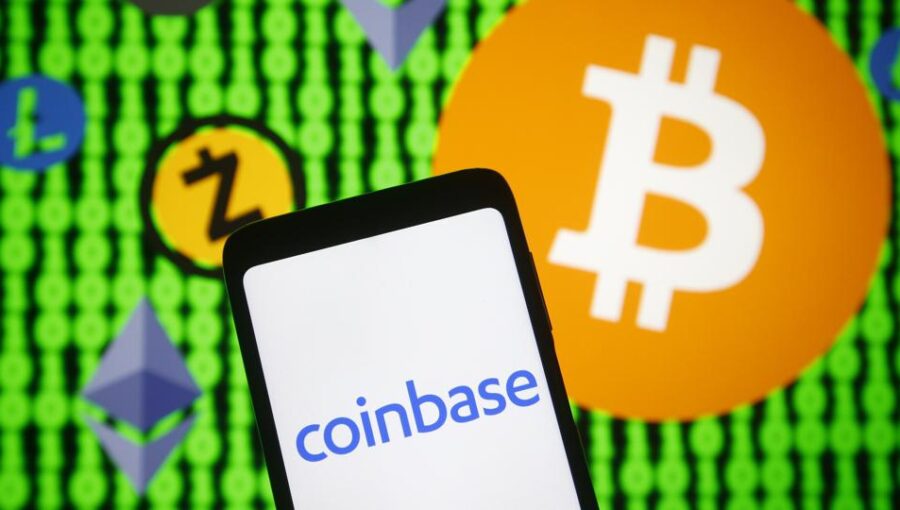 The Key Points Of Coinbase
Coinbase is a highly dynamic platform that has improved the lives of many traders and investors. Accompanying the platform's success is a range of pros that make this exchange better than the next. Before looking more at the Coinbase IPO, let's look at some defining features.
To help you navigate the exchange with ease, here are some key points of this Coinbase review.
Easy to use for cryptocurrency beginners
Coinbase offers access to the site via the main website and a mobile app. Both entry points will allow the user to easily buy, sell, and exchange cryptocurrencies. The design makes it the perfect platform for everyone, from beginners to seasonal investors.
The design of the platform allows users to pick between two different packages. Beginners can start off small and advance their package when needed. The original Coinbase provides the service of exchange between cryptocurrency and the US dollar.
The Coinbase Pro options, on the other hand, allow for a more advanced interaction. The pro package is formerly known as GDAX, which offers advanced charting functions, crypto-to-crypto exchange, along with place market, limit, and stop orders.
Support for a large number of cryptocurrencies
As mentioned previously in this Coinbase review, this crypto exchange is highly inclusive, with the option of trading 100 different cryptocurrencies with access from 100 different countries.
Be sure always to revisit this Coinbase review to find out when new cryptocurrencies are added to the list.
Opportunities to earn cryptocurrency
The exchange is highly rewarding and offers the added advantage of earning interest on applicable balances. Another way to earn on Coinbase is by claiming small amounts of new digital coins through the feature Coinbase earns.
Coinbase Insurance
To give its users the peace of mind they deserve, Coinbase has added the extra clause of on-site insurance. What this means is that if it so happens that the site is hacked, the users affected will be compensated.
Coinbase IPO
Coinbase is a well-recognized crypto exchange, which is respected within its field. Offering the best opportunities for its users, this exchange recently released the chance to invest in a Coinbase IPO. IPO stands for Initial Coin Offering, and it is seen as an exciting opportunity within the cryptocurrency market.
Being the biggest crypto platform on the market, Coinbase sure does lead the way, with the recent move of its public debut on the public market of the Coinbase COIN. Coinbase has taken the initiative and decided to place shares on the Nasdaq stock exchange via a direct listing. Other companies to use this method are Spotify and Palantir.
Coinbase: IPO Opportunities and Much More
Coinbase proves why it made it to the top of the charts, from the Coinbase IPO opportunities to the ability to claim Coinbase insurance for hacking. Try out the industry's most prominent exchange platform, and enjoy your crypto adventure like online crypto casinos, online shopping and much more.