Picture this: a vibrant, spinning wheel of fortune filled with multipliers, four bonus games, and the chance to win up to 25,000 times your stake. Welcome to the wild and whimsical world of Crazy Time, a live casino game show that has taken the online casino world by storm. As enchanting as it is, developing a strategy for Crazy Time can feel like taming a whirlwind. Fear not, fellow gamer! We're here to navigate through this madness together.
What is Crazy Time?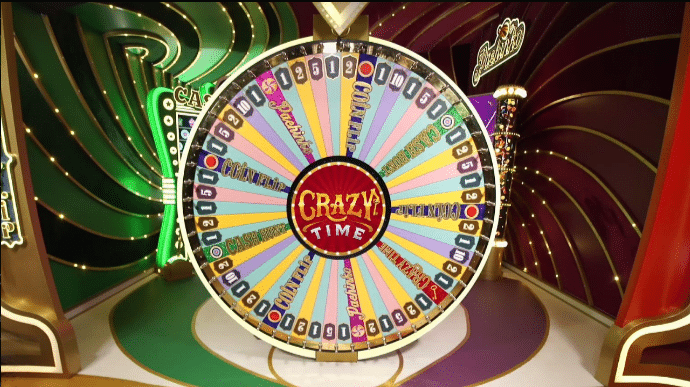 Before we dive into strategy, let's get a handle on what Crazy Time is all about. This live casino game show features a money wheel spun by a live host. The wheel is divided into 54 equal segments separated by pins, where the top slot determines the multiplier or bonus game. With the addition of four exciting bonus games – Cash Hunt, Pachinko, Coin Flip, and Crazy Time – there's never a dull moment.
So, where does strategy fit into this kaleidoscope of chance? A great CrazyTime strategy isn't just about predicting where the wheel will land and making the most of the bonus games and multipliers.
A Crazy Time Betting Strategy
Crazy Time is, at its heart, a game of chance. That being said, a balanced betting strategy can help optimize your gameplay. The trick is to cover as many outcomes as possible while still targeting the higher-paying bonus games.
Here's a simple strategy: always bet on all four bonus games and split the remaining stake between 1, 2, 5, and 10. This way, you have a chance to participate in the bonus games, which are CrazyTime's real charm, while also covering the base numbers. It's a balance of risk and reward, much like the spinning wheel itself!
Responsible Crazy Time Strategy
Amid all the excitement of Crazy Time, it's easy to get carried away. That's why a crucial part of any CrazyTime strategy is responsible gaming. Remember, CrazyTime is meant to be fun, and it's important to keep it that way.
Always set a budget before you start playing and stick to it, no matter what. It's also smart to set a profit target and a loss limit. If you reach your profit target, cash out. If you hit your loss limit, walk away. This can help you keep your gaming experience fun, exciting, and within your control.
Conclusion: Reveling in the Chaos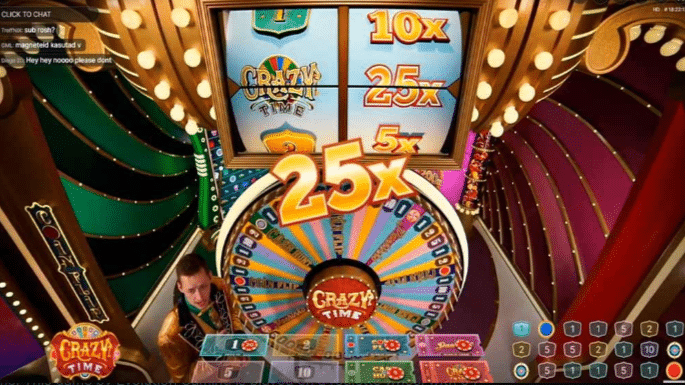 Crazy Time is more than just a casino game – it's a rollercoaster ride filled with unexpected twists and turns, much like the spinning wheel at its heart. The game's beauty lies in its unpredictability, but a good strategy can enhance your experience and help you navigate the chaos.
Remember, it's all about balancing risk and reward, making the most of the bonus games, and, above all, playing responsibly. Embrace the madness, savor the thrill of the spin, and who knows? You might just have your own 'crazytime'!