Crypto, like Twitter, has become a significant part of our lives, particularly amongst the tech-savvy youth. Over the last few years, the cryptocurrency industry has evolved and transcended expectations. The massive upscale and mainstream onboarding of cryptocurrency resulted in millions of investors coming into the market.
Twitter, too has exploded in popularity over the last few years, with the platform documenting and hosting social comments on some of the biggest events and occurrences worldwide.
It makes complete sense that the rise of cryptocurrencies as the way of the future of financial transactions would be a popular topic on Twitter and conversations to be had around Elon Musk's latest purchase.
Understanding how crypto works is imperative, and hopping on to Twitter is a great start. There are many accounts to look at that regularly have interesting information. It is a great place to understand crypto and all its uses.One of the best ways to learn about crypto markets is through the top crypto Twitter accounts. Let's look at which Twitter accounts you can learn more about cryptocurrency.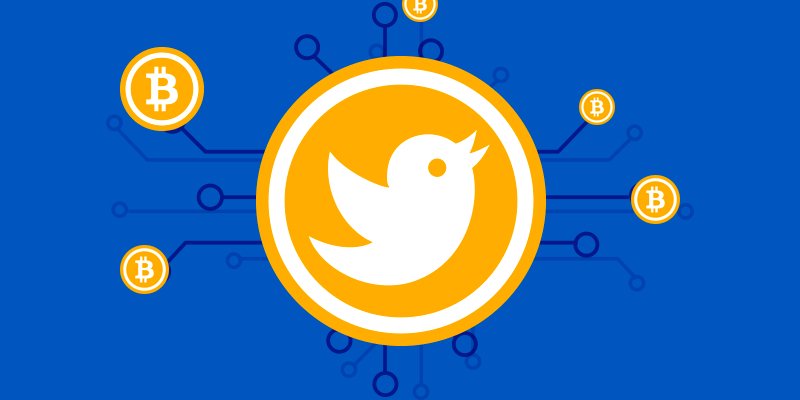 10 Best Crypto Expert Twitter Accounts in 2022
Nic Carter
If you need to clear up any Bitcoin misconceptions, the Nic Carter Twitter account is the right place for you. Nic refutes and explains Bitcoin's energy consumption as a benefit, not a challenging issue. He also elaborates on why Bitcoin is a force to be reckoned with in this generation.
Besides, this crypto expert picks on other Bitcoin trade issues and explains them in a language you can understand. Therefore, you can make the right choices before investing in Bitcoin.
Changpeng Zhao
Changpeng Zhao, also known as CZ, is one of the cryptos' Twitter accounts you cannot afford to miss. Zhao, the Binance CEO, created it to enlighten the public about trading and the stock markets.
Therefore, you can find many cryptocurrency marketing tips to help you make wise investment decisions. Besides, it provides other in-depth information about cryptos that you may not find anywhere else.
Documenting Bitcoin
Documenting Bitcoin profile bio states, 'Follow also as #Bitcoin goes from magic internet money to the next global reserve currency, one submitted meme, and statistic at a time. As the title states, you will find all the information about Bitcoin on this platform.
The crypto expert Twitter account has more than 700k followers. It is where you can find Bitcoin trending topics and valuable updates on Bitcoin markets. You can also find historical events in the industry.
Will Clemente
Though still a teenager, Will Clemente hosts one of the famous crypto Twitter accounts. As a blockchain analyst, he helps crypto enthusiasts through podcasts and writings. You can find fresh insights into the crypto markets.
More than 580k people follow him to understand the crypto business, and you can join them. You will get new perspectives and explanations on what is happening in the industry on and off-chain.
Anthony Pampliono
It is another iconic crypto Twitter account with about 1.5 million followers. Pomp, the founder, is famous for his tweets, 'Week in Crypto' and 'Long bitcoin, short bankers'. He won the Best Crypto Newsletter of 2022 in the Moon Awards.
Therefore, if you are looking for the top crypto Twitter accounts, Antony Pampliono is one of the best to follow. You will get up-to-date crypto information plus other valuable data.
Bitcoin Archive
Bitcoin Archive is a trustworthy source of Bitcoin market information. It is because it enlightens followers with Bitcoin breaking news. Twitter fans follow it to keep abreast with the latest events and commentary.
Besides, you will access the daily analysis of the Bitcoin market and updated data on Bitcoin integrations, adoption, and supply/demand. Again, you can get the weekly newsletter for more details on Bitcoin.
Michael Saylor
He is the founder of MicroStrategy and one of the most followed personalities because of his cryptocurrency knowledge. Due to his vocal support of Bitcoin, Michael is sometimes referred to as the 'CEO of Bitcoin.'
He advocates for Bitcoin and MicroStrategy's investment in Bitcoin. Therefore, you can benefit from his content because he focuses on the relationship between bitcoin and digital gold. Besides, he talks about the US dollar devaluation and other digital investment strategies to help investors.
Vitalik Buterin
Vitalik hosts a crypto expert Twitter account focusing on cryptos such as Bitcoin and Ethereum. He was the co-founder of Ethereum and Bitcoin Magazine in 2011. As one of the best writers in the crypto markets, you can get Ethereum network updates from his platform.
Besides, you can read his well-researched and thoughtful articles about the crypto market. He believes that in the next 30 years, zk-SNARKs, one of the Ethereum futures, will be the most applied privacy-preserving technology globally.
Messari
It is one of the Twitter accounts aiming to light up the digital currency and Web3 world. As a result, it not only focuses on the cost of various cryptocurrencies in the market but brings an understanding of NFT adoption and the growth of DAOs.
Besides, you can find reliable crypto news for better investment decisions. Finally, you can grab an annual report on the newest crypto trends.
Andreas M. Antonopoulos
Andreas is one of the well-known bitcoin ambassadors in the world. He has written two inspiring books, 'Mastering Ethereum' and 'Mastering Bitcoin.' From his Twitter account, you can find more than enough about cryptocurrencies.
Besides, he hosts the Let's Talk Bitcoin podcast. He also promotes cryptocurrencies at conferences and on YouTube. You can follow him for a deeper understanding of the crypto market.
Conclusion
The crypto market is here to stay. One of the investments can turn an investor into a billionaire. So it's a great idea to have a good grip on its functionality and how it works. Following the top crypto Twitter accounts is a great place to start if you want to understand this booming industry. Follow these accounts we have mentioned to get all the latest on daily crypto news, new trends, market analysis, and other essential details.