More and more players are signing up with betting sites to have fun and try their luck. They want to play and bet on popular sporting events such as football, baseball, basketball, and rugby. The global sports betting market share expects to increase by $106.25 billion from 2020 to 2025.
One cannot overlook the rise of sports betting sites. You can witness the emergence of new sites almost every day. Why is all this happening?
Here is a detailed article on why sports betting demand is increasing daily. Keep reading!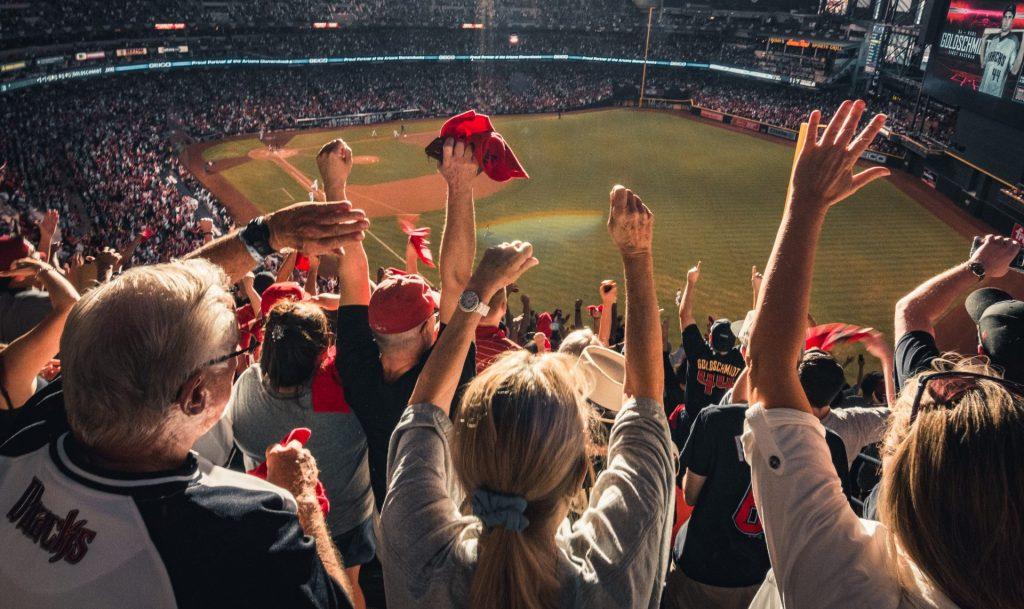 5 Reasons for the Increased Sports Betting Demand
Increased Internet Exposure and Use of Mobile Money
Think of internet penetration if you ask why sports betting is so popular today. The DataReportal's Global Social Media Overview shows that in 2021, there were more than 4.8 billion internet users globally. The creation of the 4G internet has brought in more internet stability. Therefore, most people can easily access internet services to play sports games online.
The mobile money sector is not left behind. You can easily transact to and from your betting account without going to the bank. These services are more reliable, faster, and convenient. Therefore, you can log onto your betting account and place real money bets within minutes.
Growth of Digital Infrastructure and Mobile Devices
Another critical factor that has fueled the increased demand for sports betting is the availability of digital infrastructure. For example, you can live stream an ongoing sporting event, watch it in real time, and place live bets. You can chat with other players through instant messaging services to get insights about ongoing matches. Other betting features, such as cashout, have also made betting more convenient.
The use of smartphones has also increased. As a result, people can log onto betting sites from the comfort of their homes or on the go and engage in sports betting. You don't have to visit a betting website to enjoy sporting events. You can easily download mobile betting apps on your Android or iOS device. These apps have added features such as live betting to make gaming more enjoyable.
Smartphone providers have improved the processing speed and other features to make the integration of betting apps easier. You can take advantage of unique features like in-play bets that need instant actions. It saves you time switching on your desktop or visiting a betting shop.
Regulation of the Sports Betting Industry
In the past, almost every country shied away from legalizing gambling. The governments prohibited every betting behaviour and blocked sports betting sites. That is in the past, and most nations are opening doors to gambling activities. For example, in 2021, the US started working toward launching legal wagering in 11 new states.
Apart from nations accepting local betting sites, they also embrace international sites. It has made betting sites easier because you only need to find a legal site in your country. As a result, you can sign up with your preferred sites despite their location and have a great experience.
Due to technological advancement, gambling authorities can easily regulate the industry. They can get digital gadgets to monitor betting sites and players. Therefore, they accept more sports betting sites that meet the required standards.
Increased Number of Sports Events and Leagues
The sports betting market has also expanded in recent years. Football was the main sporting event that most people participated in. However, more and more sports have become popular. As a result, you can bet on other games such as baseball, basketball, cricket, rugby, horse racing, and athletics.
There is an emerging trend of leagues and tournaments being arranged. For example, you can watch and bet on Premier League, UEFA Championship, Sri A, MLB, NBA, and La Liga.
All these events make way for more betting opportunities. You can make several bets on your favourite leagues and tournaments. The wide variety of sports to bet on has attracted more players because everyone can find a game to enjoy.
Innovations in the Industry
Why are sports betting so popular?
Providers are committing their time and resources to research and come up with development activities. They use advanced technologies such as machine learning to create unique betting features and services. As a result, they offer a better user experience and attract more bettors.
Sports betting content is almost everywhere. You can read articles online, watch videos on YouTube or read tweets on Twitter. It helps you make wiser betting decisions.
Conclusion
The sports betting sector is taking the gambling industry by storm. Each day, more players sign up with betting sites to enjoy themselves and place their bets. The demand has increased because of the higher penetration of the internet, mobile money services, and smartphones. Advanced technology has contributed to significant innovations in the industry, thus providing exciting gaming experiences. Countries are embracing and regulating it.