The meme-based cryptocurrency DOGE has seen massive growth and sharp declines since its launch.
It is in a contentious space, where one of its founders does not want to be associated with the project. Another factor influencing its volatility is the Dogecoin community continues to use the currency for gambling on the best crypto casino. And they have driven the currency price close to the moon.
But, undoubtedly, its biggest influencer is Elon Musk. He has been talking about the crypto online and on social media, causing spikes.
Let us look at Elon Musk DOGE tweets, his influence on financial markets, and Dogecoin price movements.
Elon Musk: The Finance Influencer
Elon Musk, born in South Africa, moved to Canada when he was 17. Two years later, he attended Queen's University and transferred to the University of Pennsylvania. Later, he signed up for a PhD program at Stanford University but left shortly to pursue his business career.
In 1995, Elon launched his first company named, Zip2. He sold the company to Compaq's AltaVista web search engine for $340 million. He used these funds to begin X.com. Later, he merged the company with Confinity, a money transfer platform. The company later became PayPal.
After leaving PayPal, Musk founded Tesla Motors. In 2004, he took on a more active position in the company and helped design its first electric car. Musk became CEO in 2007 after Martin Eberhard left.
Musk also used $100 million to start Space X. This interstellar travel company has won contracts with NASA and the U.S. Air Force. The company designs rockets and has private projects. Musk has stated that the company wants to send an astronaut to Mars by 2025.
Elon Musk and Twitter
Elon Musk has an affinity for social media, particularly Twitter. The tech billionaire has been tweeting about companies and cryptocurrencies since at least 2018. Some of his tweets have landed him in hot water.
Tesla
In August 2018, Musk tweeted that he would take Tesla private when the stock price reached $420. That would have valued Tesla at $70 billion.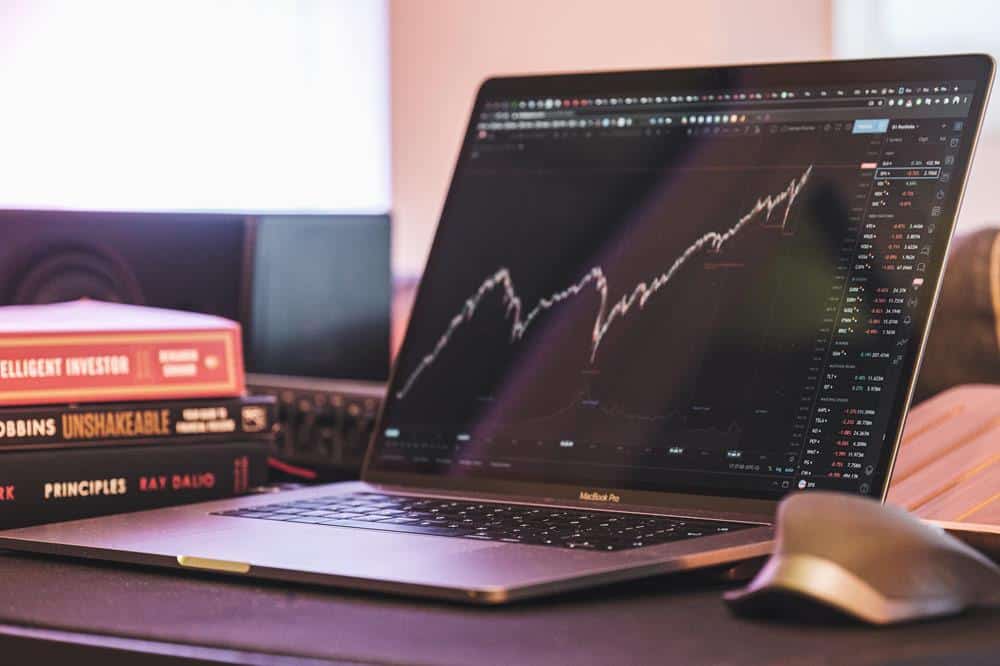 He later confirmed that he was serious about the tweet and the company had already gotten funding for the deal.
Musk had initially taken Tesla public in its IPO (Initial Public Offering) in 2010. If Musk wanted to take the company private, he would need to pay each shareholder $420 per share. Musk wanted all shareholders to remain as private shareholders in the company. This would have meant that the shareholders could not sell their private Tesla stock on a public exchange.
His tweet caused a halt in Tesla stock trading and garnered the attention of the Securities and Exchange Commission (SEC). There is an SEC regulation: rule 14e-8, which states that publicly traded companies cannot announce plans to buy or sell securities unless they have made concrete plans to go through with the transaction. Musk needed to provide documentation to the SEC that proved that there were signed documents to take Tesla private.
The SEC charged Musk with tweeting misleading information about Tesla going private. The regulatory body claimed that Musk needed to provide more information about the deal. Additionally, they claimed that Musk's tweet caused Tesla's stock price to rise by over 6%, leading to significant market disruption.
Musk and Tesla settled with the SEC, and each party had to pay a $20 million penalty. Investors that suffered from the market disruption would receive a $40 million penalty.
Signal
Signal, a messaging app, received a significant download boost after WhatsApp announced that it would share user information with its parent company, Facebook. The app focuses on user privacy, and it was downloaded over 7.5 million times between January 6 and 10, 2021.
Musk tweeted about Signal on January 7. It read: "Use Signal." The company Signal Advance, unrelated to the messaging app, recorded a 1.56% gain in stock price. After Musk's tweet, its shares rose by 527%.
Signal Advance's stock price fell by 60% a few days later. However, it is significant to see Musk's influence on the markets with a single tweet.
Bitcoin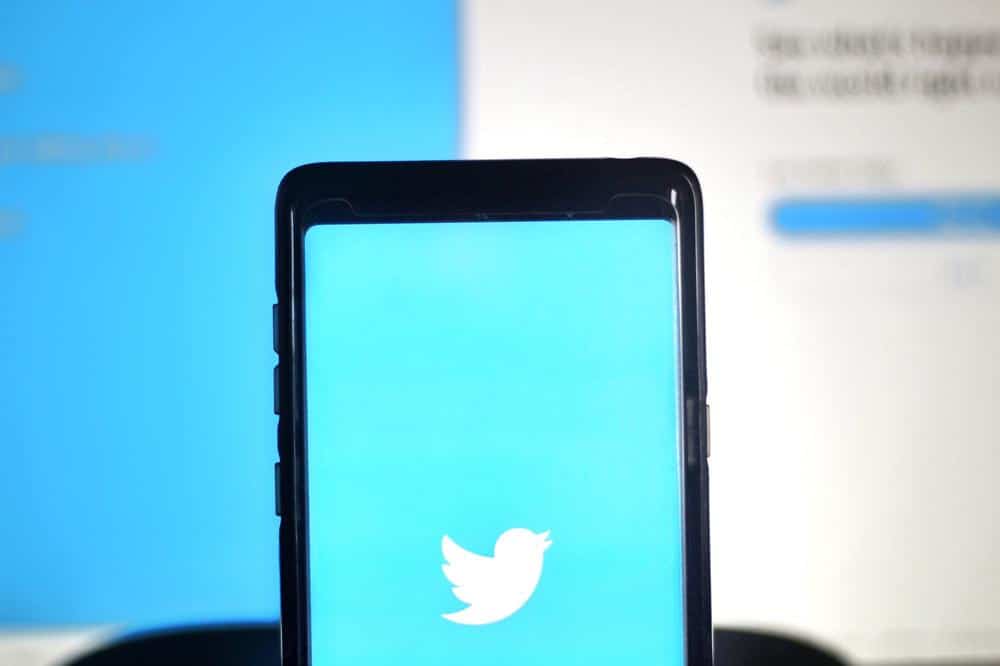 Musk has been a vocal advocate for cryptocurrencies over the years. He has tweeted about Bitcoin, Ethereum, and Dogecoin on more than one occasion. As seen with his previous tweets, they had some effect on the price of the cryptocurrencies, notably Bitcoin, over the last six months.
In February, Telsa filed a document with the SEC. It stated that the company had purchased $1.5 billion worth of Bitcoin. The company also communicated that it would start accepting Bitcoin as a payment method. Musk added "#bitcoin" to his Twitter bio two weeks prior. This sent Bitcoin's price up by 20%.
In May, Tesla and Musk reversed their decision to accept Bitcoin as payment. They cited energy usage during bitcoin mining as the reason.
According to the Cambridge Bitcoin Electricity Consumption Index, Bitcoin mining uses more energy than small nations like the Nordic countries in Europe.
Musk stated that Tesla would not sell its bitcoin and would accept it as payment once the energy usage problem had been solved. The announcement caused the entire cryptocurrency market to lose billions in value.
Furthermore, in June, Musk tweeted a meme about a couple breaking up with #Bitcoin as the caption. This led to a price decrease for Bitcoin. It dropped to $36,925, 4.3% lower than before the tweet.
Dogecoin: Meme To The Moon
Jack Palmer and Billy Markus created the well-known cryptocurrency Dogecoin in 2013. Initially, they created the coin as a joke. They used the popular Shiba Inu dog meme as the cryptocurrency's logo. The meme centres around a dog with optimistic and simplistic reactions to world events and daily routines.
Originally, the meme poked fun at the sudden popularity of cryptocurrencies on social media. But after Jack Palmer registered the domain name: Dogecoin.com, Billy Markus began developing the new crypto, and they launched in December 2013.
The coin gained massive adoption on Reddit. In two weeks, the Dogecoin Reddit channel had over 19,000 subscribed users, and the currency's price rose by 300%.
In 2014, DogeTipBot was added to Reddit. Reddit users could use the bot to tip other users on the internet. They would give tips if a user made engaging content or fixed an issue with a platform.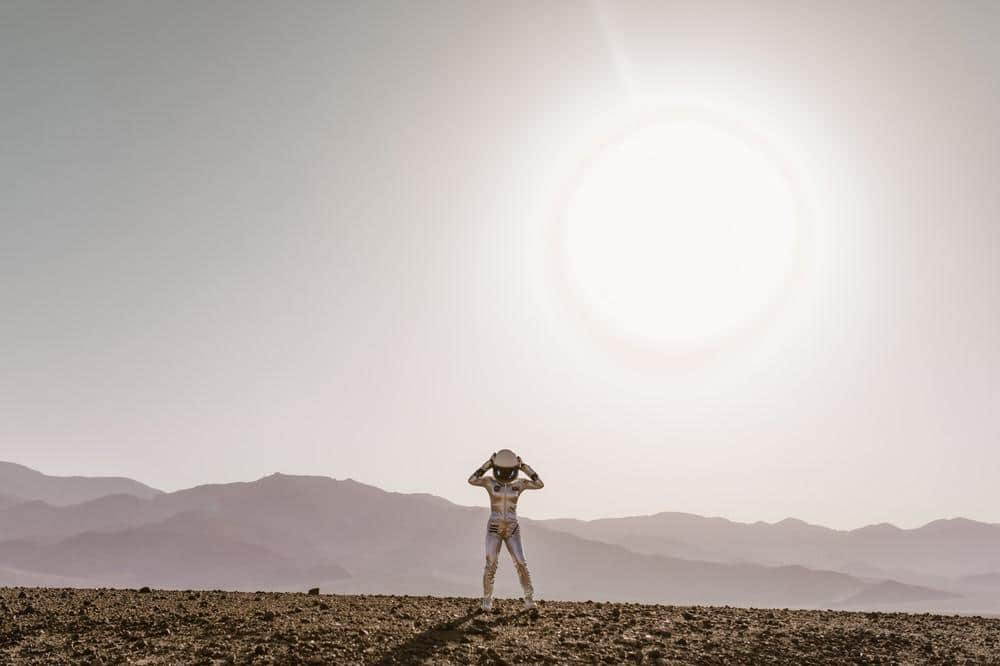 Since DOGE has never reached $1 and has an active community on Reddit, it has a lower barrier of entry than Bitcoin. Its market capitalisation is only a margin of Bitcoin too, so it is a gateway for many crypto newcomers to enter the cryptocurrency space.
Musk and DOGE
Elon Musk's DOGE favouritism is well documented. He has tweeted about the meme-based cryptocurrency for several years now. The Dogecoin community and holders seem to respond to his tweets about sending the cryptocurrency to the moon or comparing it to a fashion magazine.
DOGE has always been a cryptocurrency connected to its community. Currency users donated funds to charity, and the project also helped sponsor a NASCAR race car. So, it follows that the community would resonate with an influencer like Elon Musk. He participates in the crypto's meme culture by tweeting and posting about the currency.
The whole infatuation began in April 2019. Musk tweeted: "Dogecoin might be my fav cryptocurrency. It's pretty cool". This increased the currency's price by 31%. This was significant because the coin's price increased after Binance announced it would list DOGE on its exchange. DOGE's price rose by 37% after this announcement.
Musk's tweets stem from a poll on Twitter. The official Dogecoin account ran a poll to elect a CEO for DOGE. Musk won with 54% of the votes. Later he added "Dogecoin CEO" to his bio on Twitter.
2020
In March 2020, Musk tweeted: "Dogs rock", and a sub-tweet "They have the best coin." This led to a 5% price increase for DOGE.
Then in July 2020, he tweeted that Dogecoin was becoming the standard in the global financial system. He posted a meme of the Shiba Inu dog engulfing the financial system with the caption: "It's inevitable." This tweet sent the price up from $0.003052 to $0.003433.
Furthermore, in December 2020, Musk tweeted: "One word: Doge." The currency's price rose to $0.0047. This was a 20% increase and its highest since July. The price shot up due to a campaign run by TikTok users where they tried to get the currency to $1. The currency had a market capitalisation of $588 million at the end of December 2020.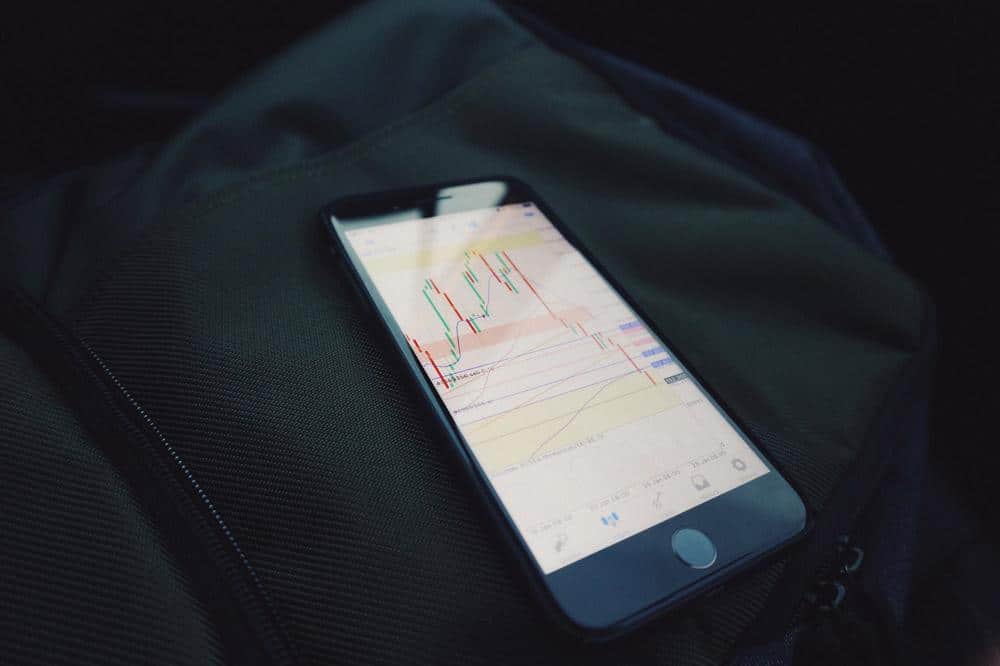 2021
In January, Musk tweeted a magazine cover photo with the title "Dogue." This is a pun about the popular fashion magazine Vogue. This caused DOGE's rally in January to continue, and the price rose by 420.29%.
Moreover, in February, Musk tweeted: "Dogecoin is the people's crypto." This sent the price up by 75%.
In March, Musk's regular tweets about the currency did not yield any price increases. It had fallen by 40% from its highs in the previous years. Musk tweeted: "Doge meme shield (legendary item)" and a picture of a protective shield to keep its price from falling further. But it did not result in any positive price movements.
In April, Musk tweeted: "The Dogefather SNL May 8". This tweet and other celebrity endorsements drove the currency price up by 20%.
In May, Musk announced on Twitter that Space X would fund a mission to the moon. Dogecoin is set to be the currency to fund the mission fully. The mission involves sending Doge-1, a satellite, into space.
Negative Press
Contrastingly, Musk also harms Dogecoin. Making an appearance as the host of Saturday Night Live (SNL), he called DOGE a "hustle." He joked that it was not a legitimate currency and only a scam. The price dropped by 28% after the show aired.
In July, Elon Musk's DOGE tweets were about updating the project in response to Bitcoin and Ethereum having slow block speeds and high transaction fees.
In an interview with Decrypt.com, Ross Nicholl (A Dogecoin developer) said they have been working with Elon Musk since 2019. They have been working on an update with Musk's help to reduce the currency's energy consumption and make it greener.
In their 1.21 Dogecoin update, the developers want to add increased sync speeds, make wallet backups forever, Lightning Networks, and lower transaction speeds.
Musk tweeted: "There is merit in (in my opinion) to Doge maximising base layer transaction rate and minimising transaction cost with exchanges acting as the de facto secondary layer."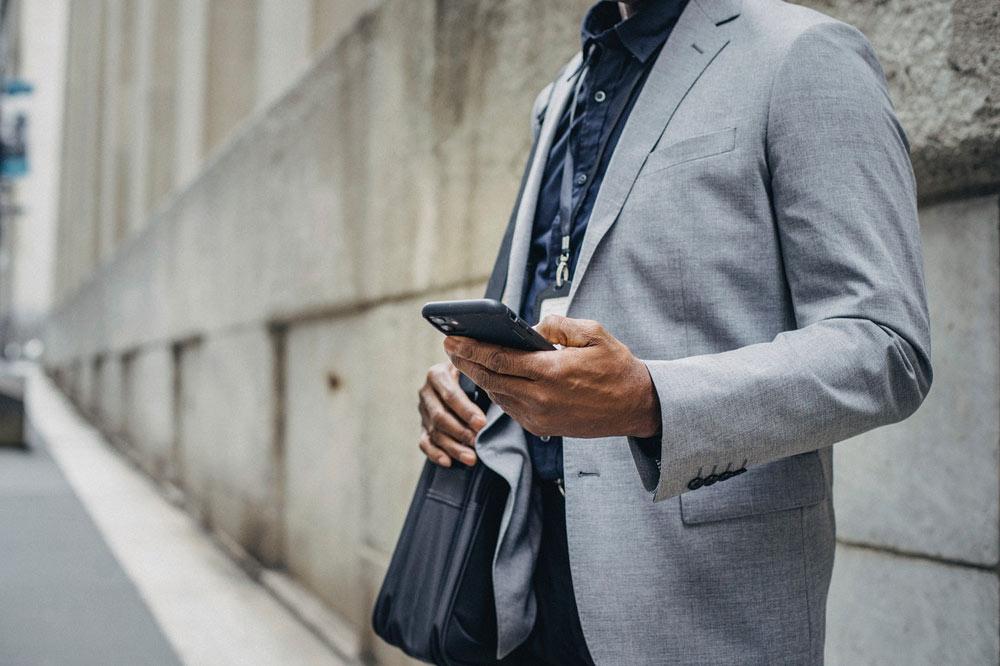 Though Musk's intentions might be for a greener alternative to Bitcoin, using centralised exchanges as transaction layers gives these CEXs too much control over the transaction process. Blockchains are decentralised and trustless, but using a CEX might be the opposite of an ideal blockchain.
Are Elon Musk DOGE Tweets Influential?
There have been recent studies about social media's impact on financial markets. Reddit groups and channels have disrupted stock markets like in the Gamestop saga.
In a Blockchain Research Lab working paper titled: "How Elon Musk's Twitter activity moves cryptocurrency markets," Elon Musk's DOGE tweets led to 17.31% abnormal returns on trading volume for the coin.
The paper also points out that not all tweets lead to these kinds of returns or price increases. It states that a large proportion of the tweets were linked to other events and only two tweets were unrelated to previous events.
Hence, it seems that social media activity can influence cryptocurrency markets, but there is a strong possibility that other events, including a tweet, leads to price movements.
Final Thoughts
Elon Musk has been a financial influencer on many occasions. He caused the bitcoin price to soar. He accidentally fuelled investment in an unrelated company. And he sent Dogecoin into a slump on live TV.
Elon Musk DOGE tweets also show his commitment to a greener future for cryptocurrencies. The fact that Musk is working with the developers to reduce the project's energy consumption shows this.
With the upcoming update, Elon Musk's relationship with the currency might continue.