The thing about esports and sports betting is that you don't even have to be a huge fan to enjoy the fun surrounding it. When it comes to the biggest sporting event in the world, everyone wants to be a part of the action, whether they are interested in the game or not.
Many people tune into the fun just to watch the high-budget advertisement, see their country representing, or better yet, pocket some extra cash! With sports being an incredibly unifying adventure, the online world furthers its reach, creating one of the most significant followings any industry has ever seen.
The sports betting calendar holds some massive events, and some of the sporting events in the US are among the most profitable, including events like the NFL, NBA, and many others. Although the most sought-after sporting events are held in the US, it doesn't mean the sportsbooks are, and that's where the complication comes in for most players.
In recent years, the US government changed its laws to allow sports betting on professional and collegiate events legally. This move helps expand the industry, broadening the player base and the market capital. It's important to note that it is the player's responsibility to uphold the laws of their country. Knowing which esports events to bet on and which crypto casino to play at is essential.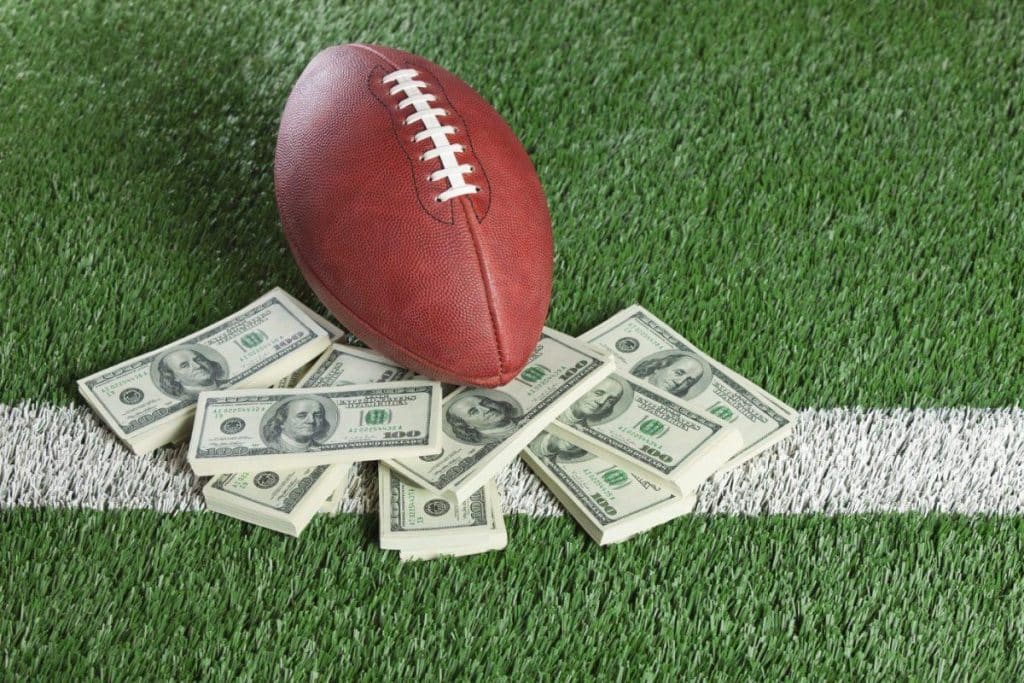 What Is The Best Sports Betting Option
The internet is stacked with choices, and the more variety there is, the harder it is to place your bet. You will have better odds and rewarding outcomes by staying on top of the latest sports betting and esports events.
The games list has expanded since sports betting migrated online, now with the option of both real and virtual events to partake in. Out of all the events and excitement offered, one new variant of sports betting has managed to skyrocket, appealing to a new crowd of players: esports.
Both traditional sports betting, whether online or land-based, and esports hold their array of betting options. To help you get familiar with the possibilities, here is a list of esports and sportsbook betting options:
Top sports betting options
Money Line Bets
Point Spread
Over/Under
Parlay Bets
Teasers
Prop Bets
Middle Bets
Futures Bets
And many others
Top esports betting options
Match-winner
Outright betting
Over/under bets
Odd/even bets
Correct score
Top 3 LoL betting sites
League of Legends
Counter-Strike: Global Offensive
and many others.
The Most Anticipated Esports and Sports Betting Events of 2022
The market is huge, and the potential for a win is staggering, offering players varied selections of variants to bet on. Since the beginning of time, sports have caught the attention of most, creating a thrilling atmosphere and exciting results.
With the industry's popularity and pace picking up, the market expanded, targeting a more constant and virtual outcome. As a result, esports was born, offering players a continuous source of overall enjoyment.
Here is a breakdown of what the industry offers, outlining everything from the best game types to the topmost anticipated up-and-coming events within the field.
Most Popular Esports Games
DOTA 2
League Of Legends
CS:GO (Counter-Strike: Global Offensive)
Valorant
Most Anticipated esports Events for 2022
2022 FIFAe World Cup.
2022 VCT Challengers Champions Tour – Challengers.
RLCS: Rocket League World Championships.
2022 Apex Legends Global Series (ALGS) Championship.
League of Legends World Championship 2022.
With sports being so popular, it's no surprise that players have taken to esports like a duck to water. Esports is a more virtual yet constant form of sports betting, offering a continuous supply of betting options.
In the last couple of years, the industry has drastically grown, resulting in a far more inclusive industry, offering talented players the chance to participate in esports events with hefty prize pools. An example of this is two up-and-coming events for 2022, which are listed below:
Twitch Rivals Minecraft Minigames February

Date:24.02.22
Prize Pool: $50 000

MPL MENA Spring 2022

Date:24.02.22 – 05.05.22
Prize Pool: $200 000
Most Popular sports to bet on
Top Sports Betting Events
NCAA Basketball Tournament
NFL Championship Game
MLB Championship Series
NBA Championship Series
It's Time To Aim For The Goals!
It's time to score big and score big with a quality sports betting experience. With the industry picking up and the demand for sports betting online increasing, now is the perfect chance to get involved. Pay close attention to casinos like BC.GAME because we could be seeing a sportsbook anytime soon!