BC.GAME is a regulated online crypto casino that caters to a wide range of players by providing a diverse selection of games. From traditional casino games to unique in-house developed options, BC.GAME has gained significant market share over the years. The platform also offers a unique internal cryptocurrency called JB Coin. This article will explore JB Coin and how it can be used on BC.GAME.
What Is BC.GAME's JB Coin?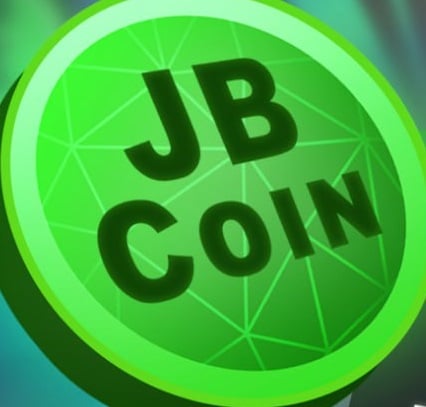 JB Coin is exclusively available on BC.GAME and can be used whenever one wants to test games. It can be thought of as "credit" that can be used to test out some games on the gambling platform. However, it should be noted that JB Coin is only exclusive to BC.GAME and cannot be withdrawn to external addresses.
This internal nature of JB Coin provides a level of exclusivity to BC.GAME, allowing it to differentiate itself from other online gaming platforms. Players can enjoy various benefits, such as exclusive promotions and rewards, with JB Coin.
How To Earn JB Coin At BC.GAME
There are multiple ways to earn JB coins on BC.GAME. 
Upon registration, players can claim their JB coins as a free bonus without having to make a deposit.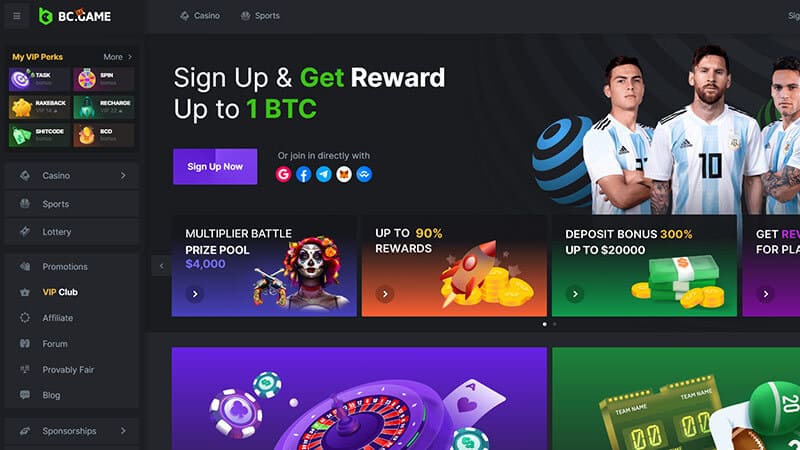 However, players can also spin the Lucky Wheel, level up in the VIP club, or complete daily tasks to earn more JB coins. The amount of JB Coins that can be won varies, and it's possible to win anywhere from a few to several hundreds. It's important to note that the Lucky Wheel can only be spun once every 24 hours and is available to all BC.GAME players, regardless of their account level or VIP status. 
Winning JB coins from Lucky Wheel can be a great way for new players to get started without making a deposit. 
JB coin is also an essential part of the VIP club rewards system. This mechanism aims to provide players with exclusive perks and benefits based on their activity and loyalty. Players can unlock more rewards, including free JB coins, as they level up in the VIP club. The higher the player's level, the more JB coins they can receive as a reward. This incentivizes players to continue playing and enjoying the platform's various games.
Completing daily tasks and events provides opportunities to earn JB coins besides helping players enhance their skills and gameplay. These tasks may include playing a specific game for a certain amount of time, achieving a certain score or level, or completing a set number of rounds. 
By participating in these tasks, players can gain valuable experience and knowledge about different games on the platform, which can help them to make better decisions when wagering using fiat or cryptocurrencies. Players who complete the tasks within the specified timeframe can also earn additional rewards, such as exclusive bonuses or rare items.
Losing JB Coins can be frustrating, but BC.GAME has a solution for this. If you find yourself in a situation where you've lost all your JB Coins, simply hit the "Tasks" button at the top of the screen. This will take you to the Relief tab, which can be activated to claim 188 JB Coins for free every day. 
On the other hand, there is an option to increase your JB Coins. The Top-Up allows you to get 100 JB Coins for every dollar you deposit, with the potential to earn up to 30,000 JB Coins daily. This bonus applies to your first four deposits, so be sure to take advantage of it while you can.
How To Play With BC.GAME JB Coins
Playing with JB Coins is a straightforward process. 
Once you have JB Coins in your account after signing up, simply select the "JB" option as your currency when you're ready to play a game. The JB Coins will be deducted from your account as you play, and any winnings you receive will be added back to your JB Coin balance. 
It's important to note that not all games on the BC.GAME platform accept JB Coins, so make sure to check before you start playing. One should also consider contacting the BC.GAME support team for assistance.
The main benefit of using JB coin becomes even apparent when playing BC Original games. Original games are key in BC.GAME and constitute other primary casino games that established the core of the BC.GAME platform. With the diversity offered by these original games, players are offered an impressive range where they can have fun and wager. Although any cryptocurrency can be used to play these games, JB coin at BC.GAME enables players to test them out for free. 
Conclusion
BC.GAME's JB Coin is a unique internal cryptocurrency that offers players a fun way to test out BC.GAME's original games. Although it is exclusive to BC.GAME and cannot be withdrawn, there are various ways to obtain it, including a complimentary welcome gift, spinning the Lucky Wheel, leveling up in the VIP club, and completing daily tasks and events. Although JB Coin does have some drawbacks compared to other cryptocurrencies, such as its inability to be used on live casino games or slots not created on the BC.GAME platform, it is a valuable tool for players who want to try out BC Originals games for free.