As blockchain technology becomes more and more popular globally, and many large companies and small start-ups begin to make use of it, its value is skyrocketing. Of course, this leads us to wonder how to invest in blockchain. It seems it would be a perfect opportunity to make some profit, as predictions are that blockchains are essentially the future of technology. 
For most people, when the concepts of investing and blockchain are combined, the first thought that comes to mind is Bitcoin. However, that is not the only way to put your money into the technology. As you will see, there are quite a few options to choose from. In addition, there are also a few ways to take advantage of the boom in this specific technology.
With that being said, blockchain is a fairly complex area of expertise. In order to fully take advantage of its benefits and reap the rewards, it's best to have an understanding of the basics and other concepts around its operating systems, its network, and the three pillars that it is built on Once you've familiarized yourself with this, you should be able to get into the question of how to invest in blockchain.
Why Invest?
Before we get into the how of things, we should touch on why it would be a good investment. Of course, no investments should be made without consulting an expert or an advisor. However, these reasons to invest should get you interested in finding a consultant and getting the process started as soon as you can.
Blockchain has a promising future, as we mentioned earlier. There are countless ways it can be used in existing industries to create increased efficiency and value. As such, many companies are already investing in this technology. 
This means that, as an individual, if you were to invest in the technology now – before many others begin to do so – you would be significantly ahead of the pack and could see returns on your investments much sooner than you expect. In addition, since the technology has a promising future, and it may replace several existing technologies, it truly holds the potential for great profits.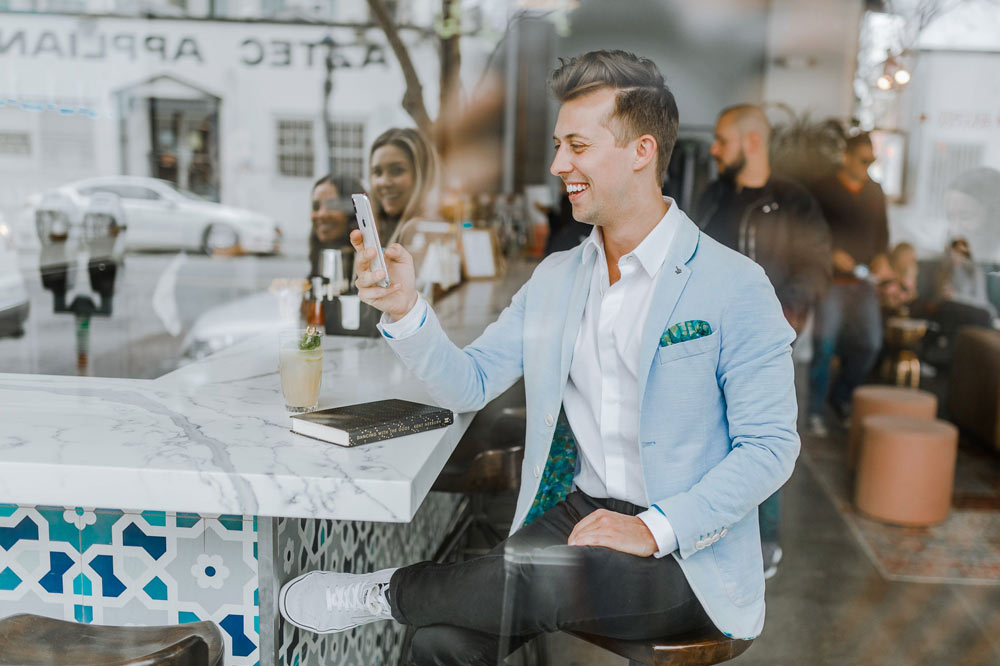 Furthermore, the technology has been around for longer than many people think, and this shows a high degree of resilience. From an investment perspective, this is promising, particularly if you're considering taking the route of investing in the technology on its own rather than through cryptocurrencies, which tend to be volatile in their value.
Moreover, the market predictions for blockchain are equally exciting. For example, research put forward by Market and Markets indicates that the blockchain market is expected to be worth about $23.3billion by 2021. Similarly, Meticulous Research has predicted that the market will grow to about $28 billion by 2025.
Once you've set your mind on investing in one way or another, it's time to start thinking about how to invest in blockchain.
How To Invest In Blockchain
As the industry continues to grow, the investment options will become more and more varied. However, there are already quite a few ways you can get your foot in the door of this exciting industry.
There is no "best" option, as it really depends on what is best for you and how much risk you are willing to take in making investments. Therefore, it is worth having a look at what is out there to make your decision about how to invest in blockchain.
Here are four options for you to choose from:
1. Crowdfunding, Start-ups, and Angel Funding
For investors, this may not seem like the most promising option. Thus, many people ignore this method. However, crowdfunding is becoming more and more common, particularly with the number of start-ups that exist in the industry.
Various blockchain start-ups raise funds through crowdfunding. However, blockchain crowdfunding also allows for these companies to establish their own digital currencies, which they can sell.
Thinking of start-ups in more detail, however, they can be a great method when it comes to how to invest in blockchain. Since there are so many start-ups, there are many different types of businesses for you to put your money into. All you need to do is some research into what existing opportunities there are, and then pick the perfect one for you.
Essentially, you'll find one that you like and get your foot into the blockchain arena by providing the company with funds to run and grow their business with. Who knows, you may just stumble upon a million-dollar idea.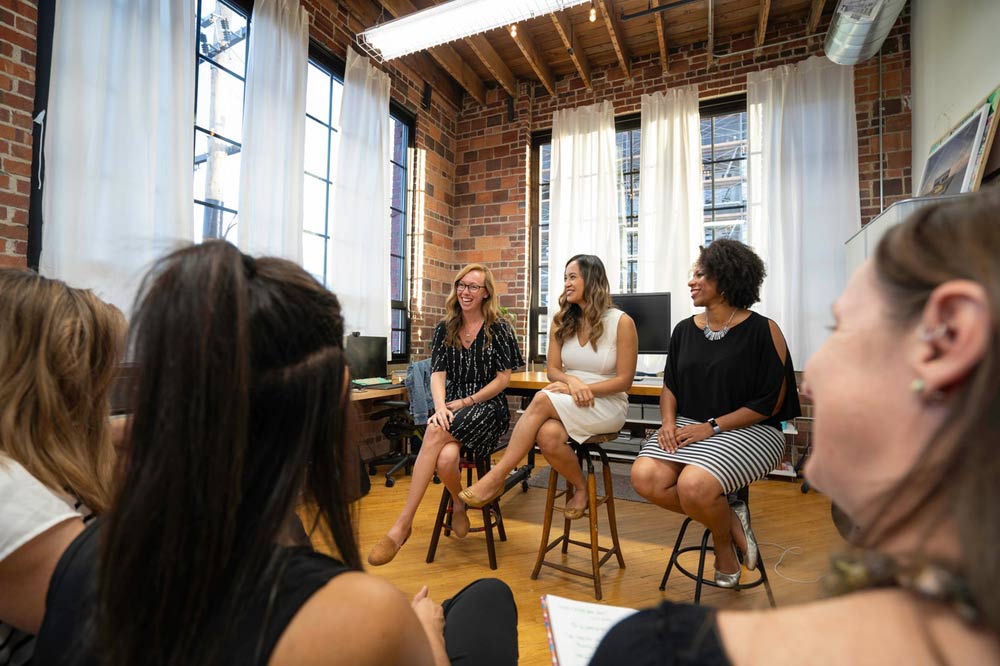 2. Exchange-Traded Funds (ETFs)
ETFs are basically a more affordable substitute for stocks. They allow access to a pool of blockchain organizations to put your money into. There are several ETF options. For example:
Blockchain Technologies ETF – This fund is centered around security and blockchains.
Amplify Transformational Data Sharing ETF – Launched in 2018, this ETF option's holdings encompass several companies in the blockchain sector.
Innovation Shares NextGen Protocol ETF –  The holdings of this ETF are selected by an artificial intelligence (AI)-powered algorithm. It usually invests in organizations and companies which are linked to blockchain in four main categories including, cryptocurrency as payment, mining enablers, solutions providers, and adopters.
3. Stocks
With regards to how to invest in blockchain, this method is probably the most common and one of the easiest. And for many, it is the most obvious place to start on the journey of investing in anything. There are several companies and organizations in the industry that have had their initial public offering (IPO) and are currently available to purchase on stock exchanges.
Strong stocks like the CME group, for example, will be available to buy via the most well-known stock brokerages that allow you to trade stocks. However, if you decide that you'd like to invest in less established blockchain organizations or companies, you may have to make specific arrangements with brokers to do so.
In terms of finding brokers for blockchain stocks, you won't have to look far. For blockchain stocks on the major exchanges, examples of brokers include TD Ameritrade or E* TRADE. And, for OTC or penny stocks, examples of brokers include Fidelity and Charles Schwab. 
Then, with regards to finding stocks that are worth investing in, the task will also be relatively easy. For instance, Hive Blockchain Technologies is a popular option. The firm aims to bridge the gap between traditional markets and the blockchain industry. They have partnered with Genesis Mining Ltd. and are mining cryptocurrencies constantly. In addition, they are committed to developing the blockchain infrastructure.
Other popular options for stock investments in the blockchain arena are IBM, 360 Blockchain Inc, Limelight Networks, and Codebase Ventures.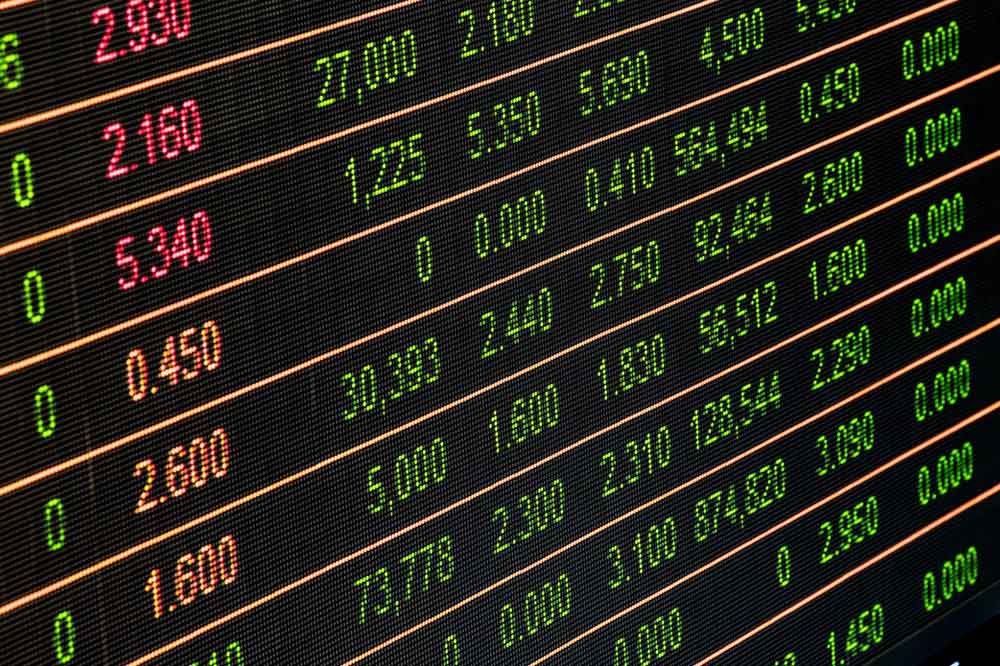 4. Cryptocurrency
Of course, as we mentioned earlier, investing in blockchain and keeping it separate from cryptocurrency may be a safer bet. However, this is one of the options for how to invest in blockchain (or take advantage of the boom in blockchain technology and cryptocurrency).
Here, most people opt to invest in Bitcoin. Thereafter, they stockpile the cryptocurrency until its value rises dramatically. This works in the same way as it would if one were stockpiling gold. However, it is much riskier due to the volatility of the currency and its dependency on supply and demand. 
You also have the option of going for cryptocurrency penny stocks. Options range from the most popular Bitcoin to Litecoin, altcoin, and more.
If you're looking for strong cryptocurrency options to invest in but prefer not to get stuck into Bitcoin, your best bet will likely be Ethereum. It is second in the market after the all-powerful Bitcoin. It is also extremely popular and well-known. Ethereum boasts the characteristic of having many of the new start-ups being based on its network. 
In addition, many people believe that this cryptocurrency has the potential to – one day – become more powerful than the 'original crypto.' Therefore, it is probably the best option if you don't want to invest in Bitcoin.
Another option, however, is Ripple (XRP), which seems to be keeping up quite well with its stronger competitors. One of the advantages of Ripple is its market price, which is quite a bit lower than the more popular currencies.
Investing In The Technology Is No Tall Order
As you can see, finding a method for how to invest in the blockchain is not as tough a task as one might imagine. There are several options available, and many of these options function in a similar manner as any other normal investment would. From putting money into start-ups to investing in the stock market, one wouldn't be able to tell the difference from regular investing at all.
Furthermore, the reasons for investing in blockchain are quite convincing. The market predictions are exciting, to say the least, and the industry is quite stable. So, now that you know how to invest in blockchain, you may want to start focusing on when you will get started.