Gamblers throughout the ages have flocked to casinos for the thrill and entertainment of their favorite casino games. The digital age has taken gambling to a whole new level as gamblers are spoilt for choice with an ever-expanding variety of exciting games to play at online casinos. In this guide, we look at the most popular casino games and highlight why online casinos are attracting more gamblers to their platforms every day.
There are a plethora of variations of online casino games that all have their unique signature to suit the character of all types of gamblers. The most popular online casino games, however, are those that feature at almost every online casino. Those are slots, roulette, craps, blackjack, and video poker. We will explore all the information you need to know about playing these games including the basic rules, different variations, and strategic advice to help you with your gameplay.
What Are The Most Popular Casino Games?
Blackjack
Blackjack is extremely popular amongst gamblers across the world as it is one of the simplest games to play. The rules are relatively easy to learn and players usually get the gist of Blackjack in a few minutes. It is a card game and the fundamental idea is that you have to beat the dealer by getting your hand as close as possible to 21 without going over.
Many gamblers also love playing Blackjack as it has a very low house edge. The casino holds only a slight edge against its players, so gamblers know that they always stand a reasonable chance of winning. It is also possible to maximize your chances of winning by studying the Blackjack strategy that is also quite easy to learn.
Blackjack is a great online casino game for beginners and there are many variants of it to keep you entertained for hours.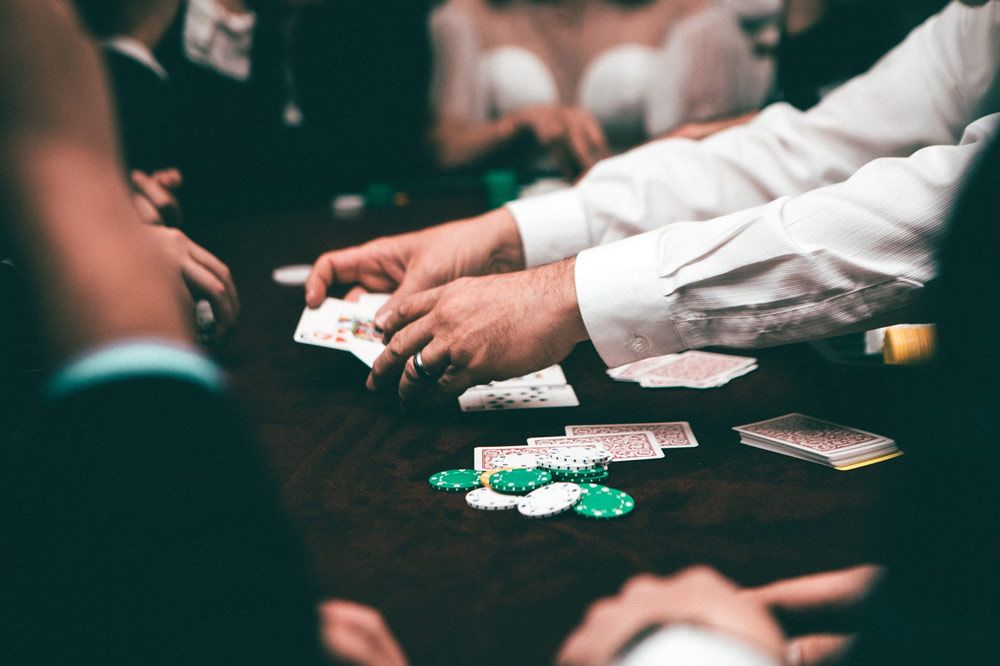 Slots
Slots are another favorite among gamblers and one of the most popular casino games. Slots are very easy to play and can provide you with entertainment for a long time. It is possible to experience big wins playing Slots and many of the games include jackpots worth a lot of money.
Slots have evolved from the traditional three-reel setup featuring one payline with online casinos now offering five and seven reel slots options that have multiple paylines. Slots have the greatest variety with many themes to suit to individual character and taste of every player at an online casino.
Video Poker
Video Poker is based on five-card draw poker with the exception of not playing against other players. The main objective is to make the best possible hand. Payouts are determined by the strength of your winning hand. Video Poker at online casinos have many variations and gamblers who love this game are quite knowledgeable with its strategy. It is pivotal to understand which cards to discard and which of those to retain. Under the right circumstance and some level-headed gameplay, it is possible to circumvent the house edge.
Roulette
Roulette is another of the most popular casino games for gamblers online. Almost every online casino has Roulette available and it is also a very easy game to play. Roulette is played with a ball and rotating wheel with different numbers. Gamblers simply have to wager on a number or set of numbers and predict where the ball will drop on the numbered wheel. As opposed to land-based casinos, when players visit the Roulette table at an online casino, they can control when the game starts.
Although this game is a fantastic option for novice gamblers, it is one of the highest house edges. In light of this, it can prove to be a costly affair for those gamblers who are not wise with their betting strategy. There are many variations to Roulette such as European Roulette, American Roulette, French Roulette, Canasta, and Third Zero.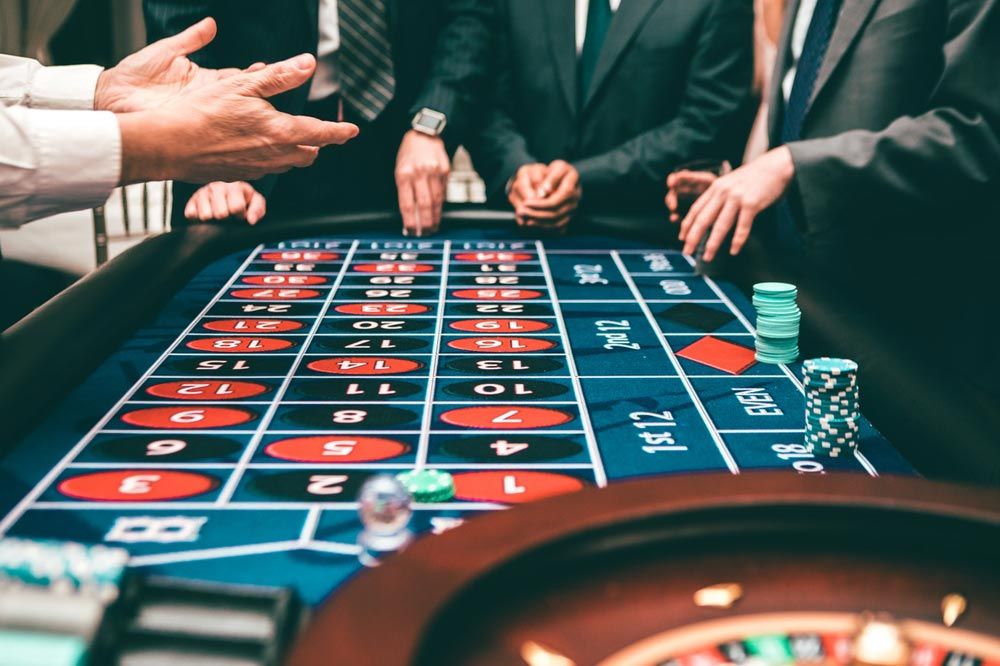 Baccarat
Contrary to land-based casinos, playing Baccarat at an online casino is a one-player version. The game entails only one hand being dealt and features a dealer hand and a player hand. The aim is to get the hand with the highest score in order to win. You must be aware of the value of the cards, however, as these are different when compared to other online casino card games.
The goal of the game is to try and get your score as close to nine as possible. Online Baccarat offers many different variations and usually has 6 or 8 decks of cards that are shuffled after each hand.
The Different Categories of Games
The most popular casino games played online are categorized according to the type of game and its basic rules. Many games can fall into more than one category. We run through these main categories below.
Card Games
As the name suggests, this category is for those games that are played by using one or multiple decks of cards. Card games are also included in the table games category, as most card games are played on tables. Online casinos and gamblers are in consensus, however, that card games can be viewed as a specific type of game and so deserve to be categorized on its own. Some of the most popular card games played at online casinos are Baccarat, Blackjack, and Caribbean Stud Poker.
Table Games
Table games live up to their title, as these are online games that are played on a table. As mentioned under the card games category, many types of card games fall under the table games category. Besides those, other popular table games include Craps and Roulette.
Electronic Games
These represent online casino games that are not played on a table. Technically, this would apply to all online casino games, but this category stems from land-based casinos where the most popular electronic games are Slots and Video Poker.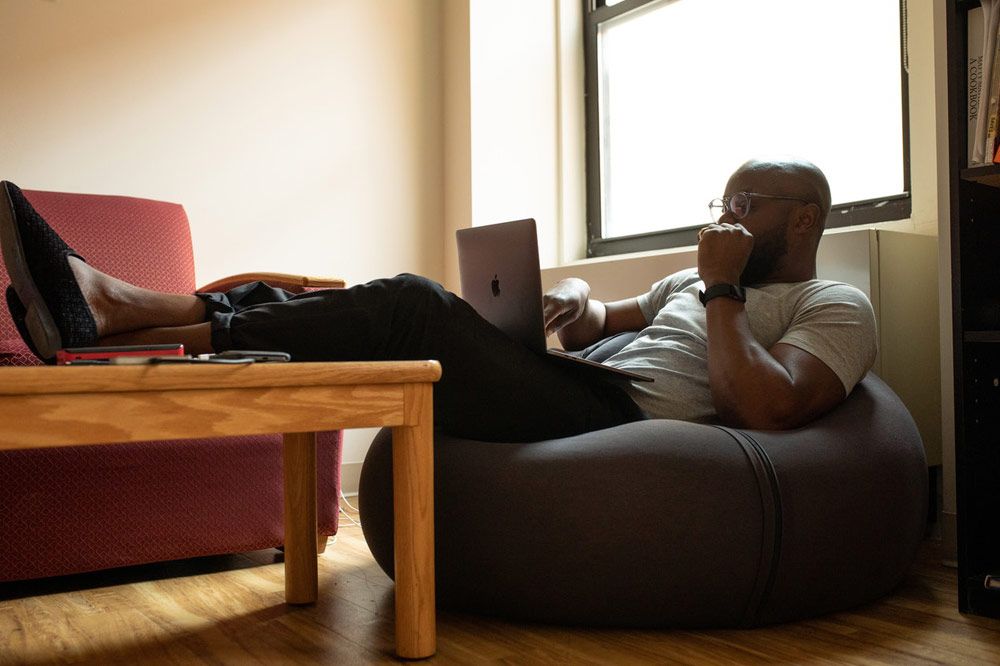 Lottery Style Games
Lottery style games are popular amongst a select number of gamblers and are based entirely on luck, as there is no decision making involved. There is essentially one lottery style game that falls into the most popular casino games category played online, and that is Keno.
Jackpot Games
A game that offers a jackpot will fall under this category. Many gamblers are attracted to games that offer a jackpot and these games include Slots, Video Poker, and a variety of table games. A game such as Caribbean Stud Poker features a progressive jackpot that is won by the highest possible card combination ie. a Royal Flush.
Online Casino Games and the House Edge
Games are categorized by the size of the house edge and, therefore, some of the most popular casino games for gamblers are those that have low house edges. The more adventurous players may decide to risk their gameplay with high house edge games that promise a bigger payday. We explore the house edge category in more detail below.
Low House Edge Games
Games with a low house edge give gamblers a reasonable opportunity to win and particular games are known to have sustained low house edges. These games include Blackjack, Baccarat, and PaiGow Poker. There are specific variations of Video Poker that also have a low house edge. It is important to remember that when you are playing on games with a low house edge, it is required that you use specific game strategies to maintain that low house edge.
High House Edge Games
Games with a high house edge are a riskier proposition as the odds are stacked heavily against you. Some gamblers find it a thrilling prospect, however, to challenge the house at their own game and possibly walk away with their pockets filled. Some of the most popular casino games with the highest house edges are Keno, American Roulette, and specific types of Online Slots games.
Skill Factor Required For Casino Games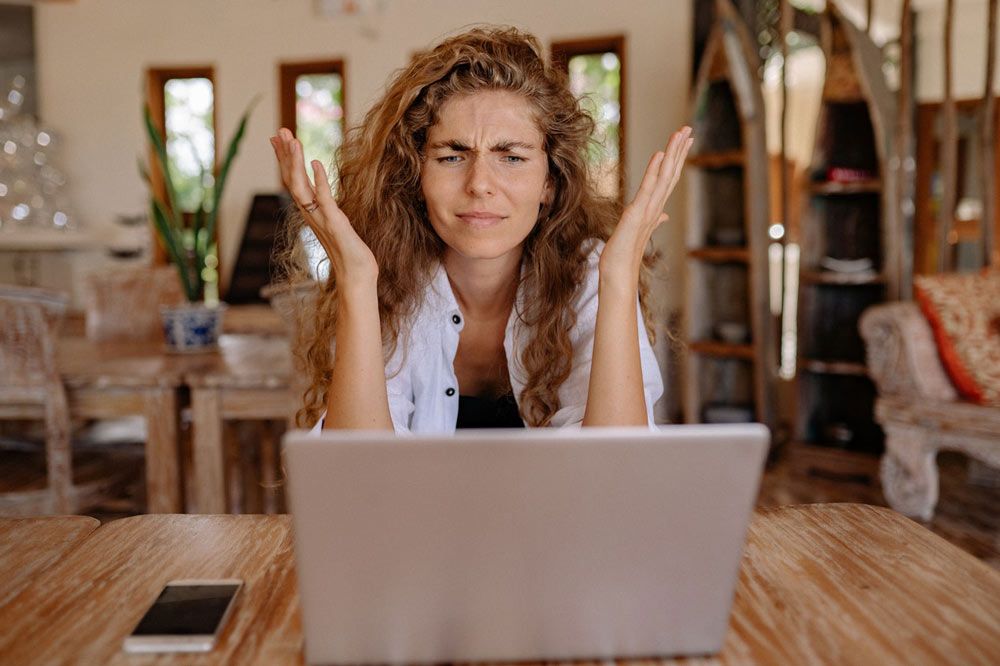 Online games are programmed to generate random outcomes, so gamblers rely mostly on luck to bank the big win. There is, however, some element of skill that enables players to navigate through the uncertainty of playing online. Those games that have a high skill factor tend to be more popular options for some gamblers as they enjoy exerting their influence over their results wherever possible.
For most gamblers though, they prefer gambling purely with lady luck on their side.
High Skill Factor
Gamblers who enjoy influencing their choices love playing Blackjack as that is the game with the highest skill factor. Players are responsible for every decision that they make and that determines their chances of winning.
Card counting is a skill used to influence the outcome of Blackjack and although it is hard to learn, it can be used to master Blackjack.
Video Poker also requires a high skill level as players must be certain of which cards to discard and which ones to keep.
Low Skill Factor
Some of the most popular casino games are those with a low skill factor. Players who engage with these low skill games generally understand that their decisions will have a limited influence on the overall house edge but not enough to circumvent it.
Pure Chance
Some games provide loads of entertainment but are games of pure chance. Although they are some of the most popular casino games amongst gamblers, players decisions have no effect on their chances of winning.
Additionally, their gameplay will not mitigate any effect that the house edge has.
Games that fall under this category are Slots, Baccarat, and Roulette.
Which Casino Game Is The Best?
The beauty of playing at an online casino is that there is such an incredible variety of entertainment on offer for all types of personalities, characters, and tastes. With the diversity of gamblers that visit these platforms, it is not an easy proposition to classify the best game. Gamblers have their specific preferences and many would give you good reasons to choose their games of choice.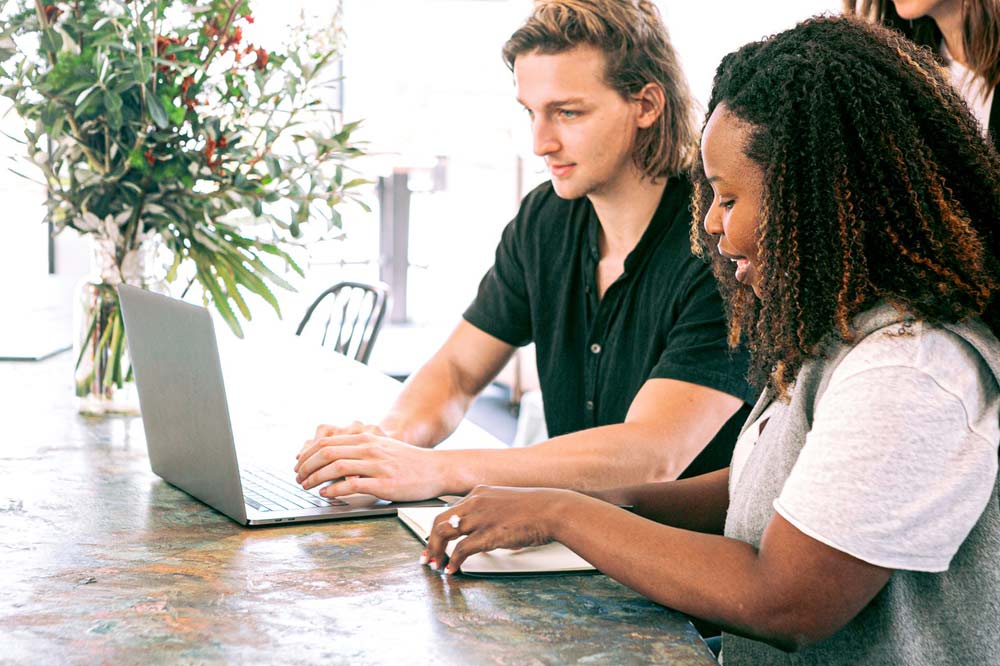 While some players love spending time at the slots, other gamblers would frown at wasting valuable time and money watching fancy lights and reels spin. Some players enjoy the simplicity of Blackjack, while others may get bored at the slow pace of the game that requires a lot of thought.
Each gambler decides on their own what they believe the best game to be. Although there is no correct answer, you must always take the following factors into consideration:
The house edge must be considered before playing any game online. Those that have a low house edge will provide more value for money in the long term.
The potential payout undoubtedly influences where a gambler chooses to use his casino credits. Some games dangle an enticing carrot by giving gamblers an opportunity to win big for a relatively small stake.
The skill factor definitely needs to be considered when choosing a game to partake in. Players must decide if they wish to gamble with a lot of thinking involved, or just hope for the best.
Entertainment is the underlying factor as to why so many people flock to online casinos. You must decide what games you really enjoy and which offer the most amount of fun for you. Gambling is ultimately about having fun, and winning money while having fun is even better.
The Bottom Line
One of the biggest drawcards of visiting an online casino is the amazing range of games available. There is no hard and fast rule about picking a favorite or playing the same types of games each time you visit the platform. As nice as consistency is, it is also important to explore all options available at the casino.
Trying a new game every now and then is great for experiencing all that the house has to offer. In fact, you could try a new game whenever you visit the website and it would still take an incredibly long to work your way through all of them. Always remember to consider all factors when making your decision. Be enthusiastic when experimenting with new games, and have loads of fun while playing your favorites. Good luck!