After the 2022 FIFA World Cup, European football leagues resumed with tremendous excitement. Familiar favorites are circling around the big prizes while some pretenders to the throne emerge. The multi-billion investments in European soccer have changed the face of the sport in the past couple of decades and BC.GAME is your home for soccer betting on these improving teams.
Football is a great business. The top five European leagues are revenue machines with tv rights for the league and continental games commanding billions. Investors are aware of the investment and brand promotion opportunities that lie therein. On social media, football stars like Cristiano Ronaldo and Lionel Messi have a bigger following than most pop stars and are just as valuable to advertisers. Similarly, football teams boast millions of loyal audiences and can present incredible advertising potential. Let's highlight some of the investments that have poured in recently.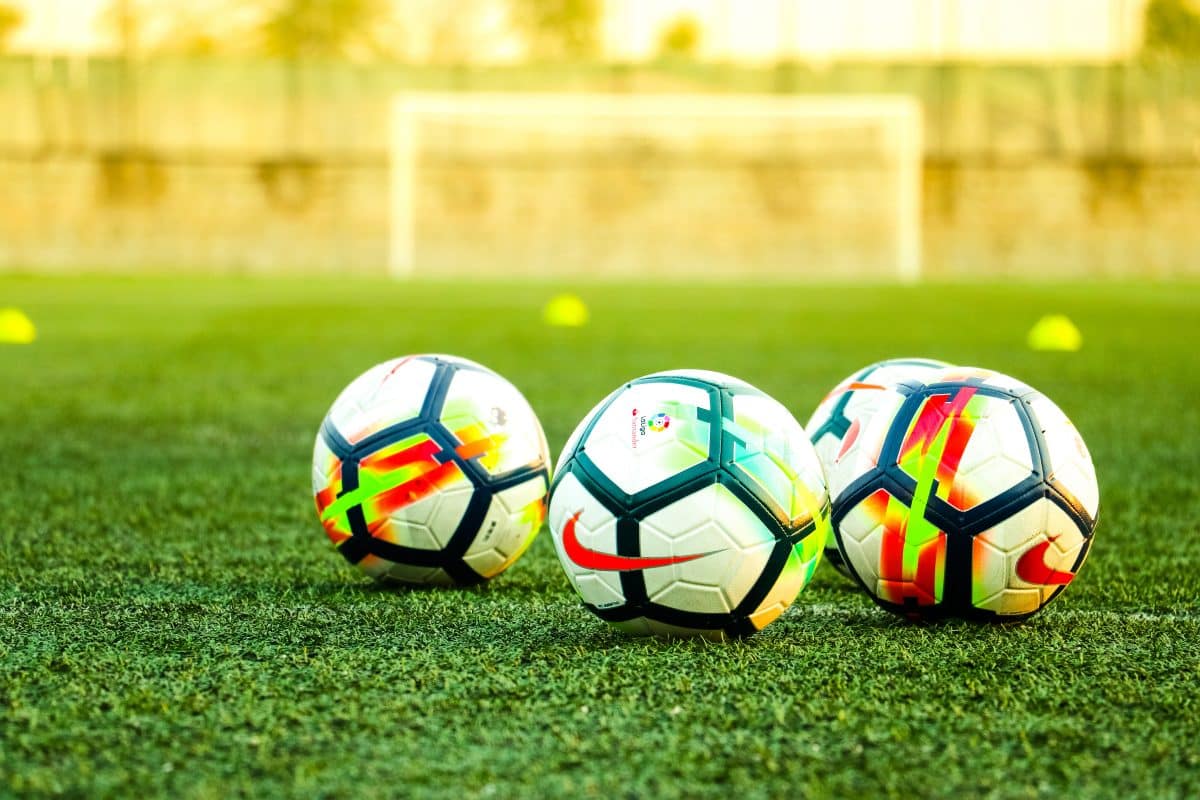 Investment in buying soccer teams
Owning a sports team is one of the ultimate billionaire fantasies anyone could have. In the age of social media and internet streaming, sports brands have tremendously increased in value. Sports teams from the NBA, NFL, and European soccer used to be worth tens or a few hundreds of millions twenty years ago. Today, most top soccer teams are billion-dollar brands, and the demand for these teams is at an all-time high.
There is a new breed of investor in the top European leagues. Gulf nations with deep pockets of oil wealth have placed their sights on the top teams. The most prominent are PSG, owned by a Qatari-backed investment group; Manchester City, owned by Sheikh Mansour of the UAE; and now Newcastle, which was acquired by Saudi Arabia's Public Investment Fund (PIF), chaired by Saudi Crown Prince Mohammed bin Salman a year ago. PSG and Manchester City have dominated their domestic competitors mainly because their wealthy owners have acquired the best playing and coaching talent possible. Newcastle United FC is already showing the progress that massive investment can bring. They were in the relegation scrap for the past few seasons but are now among the best four teams in the league. Chelsea also saw such a turnaround; having been a mid-table team before its acquisition by Russian billionaire Roman Abramovich in 2004, the team won over ten major trophies in the next decade.
American owners are also making a splash in the top European leagues. US billionaire Todd Boehly acquired Chelsea for $4 billion after Abrahimovich was forced to give up ownership due to sanctions on prominent Russians in Europe. The controversial Glazer family acquired Manchester United in 2004, while Fenway Sports Group, which owns the Boston Red Sox, bought Liverpool in 2011.
Reasons for ownership vary
Different investors have their own motivations for acquiring soccer teams. For gulf countries, the investments are not purely to make a profit at the end of the investment. Even if the soccer clubs they buy double in value,  a few billion dollars are nothing for oil wealth-backed investment funds. They also help improve these countries' image internationally, just like the Qatar FIFA World Cup in 2022 did for the Middle Eastern nation. 
A good number consider them investments for profit. A famous example is the Glazer family, which is now looking to sell Manchester United for over $5 billion and orchestrated a leveraged takeover of the club in 2004. Therefore, there is also significant value in holding soccer clubs as investments. 
Brand sponsorship
Not all investments come through outright purchases of soccer clubs. The advertising potential of football is immense. Think about it; this is a sport that has billions of fans, with games like the UEFA Champions League final having an audience of hundreds of millions. 
The most prominent form of advertisement is shirt deal sponsorship, where an advertiser gets their brand on the front of a team shirt. Some notable deals include Fly Emirates for Arsenal and Real Madrid, Spotify, and Barcelona FC, and Standard Chartered Bank for Liverpool FC. Some brands go for different real estate, with the Rwandese tourism sector (Visit Rwanda) having a sponsorship deal with Arsenal to wear the brand on their shirt sleeve.
Sports gambling platform advertisement
Betting brands also have a vested interest in sponsorship. This avenue is a direct channel to their audience, as most football betting enthusiasts double up as soccer fans. East African betting company Sportpesa had a 10 million Sterling Pound a year shirt sponsorship brand with English club Everton FC from 2017 to 2020. However, the deal was terminated early as the brand ran into problems with local regulators. 
Nonetheless, betting brands now have real cause to invest in football-related advertisements. The level of money floating around in the top European Leagues is astronomical, and even a simple social media partnership could cost hundreds of thousands. Football brands like Real Madrid, Manchester United, or PSG can astronomically boost the visibility of a sports gambling platform.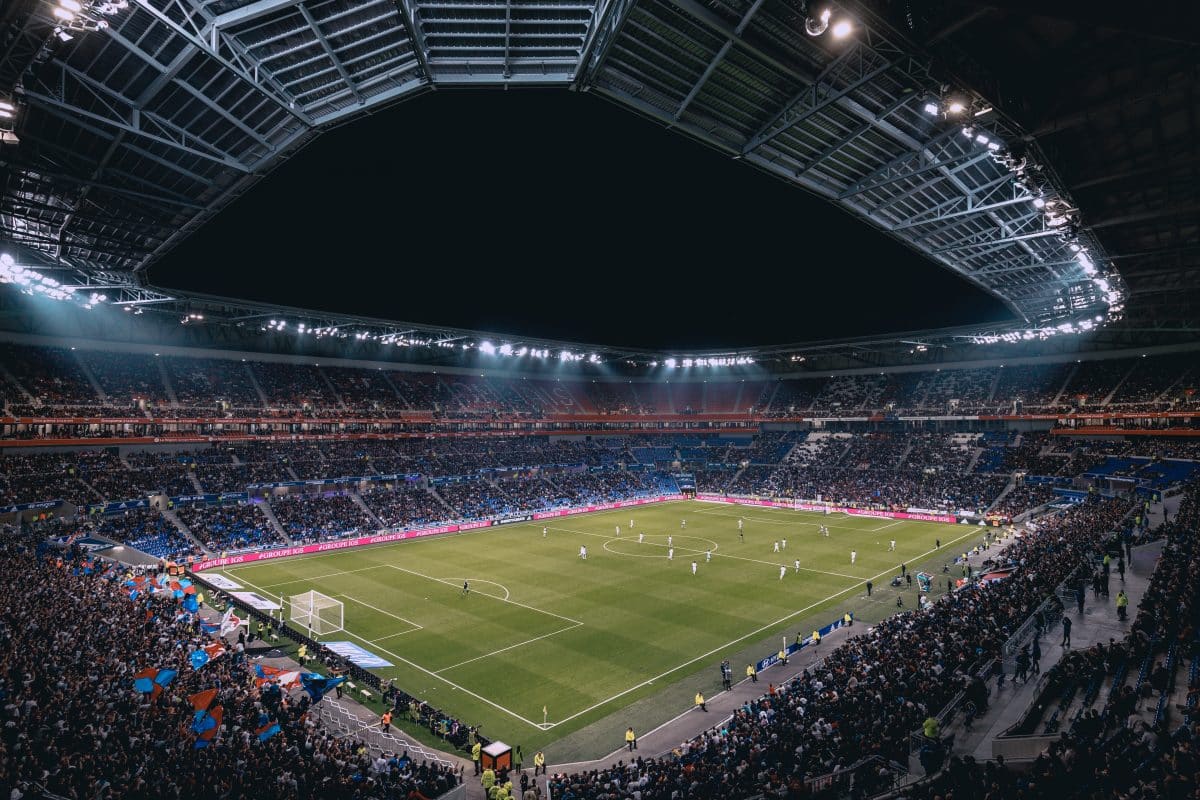 Bet on football on BC.GAME
European football will continue growing in stature as long as billions of dollars worth of investment continue pouring into the sport. The big boys now have the best players and can spend on a whim to improve their teams. At the continental stage, the European Champions League is competitive as ever, with star players showcasing their brilliance every outing. 
BC.GAME is your home for soccer betting. The elite leagues are gathering steam again after the World Cup break, and the season will get to its business end in a few months. As the excitement and suspense build, you can potentially make more through soccer betting on BC.GAME.