As the holiday season begins, so does the BC.GAME Gingerbread Carnival, which gives its players a chance to win up to a massive $500,000 prize!
So get ready to play more and have a chance to win more in BCD. Players can win prizes up to $500,000. Higher the GB Coin (GingerBread Coin) better the chances of winning BCD prizes.
What is GB Coin in the BC.GAME Gingerbread Carnival?
The best crypto gaming casino brings the holiday cheer with an interesting twist for their BC Squad! As they say, the elves around the North Pole are collecting all the Gingerbread Cookies for decorating their castle this Holiday Season! Gingerbread Man, Gingerbread House, Gingerbread canes, you name it, they got it! BC.GAME has hidden some Gingerbread for its players to spread cheer this Christmas! It's hidden in the GB coins! (GingerBread Coins). A GB Coin is a token valid for the Gingerbread Carnival event.
What's the use of GB-Coin?
You could toss some whipped cream on it and gobble it down or maybe use it to take a chunk out of 500,000 BCD!!! That's right! The top 50 users with the highest number of GB Coins will win massive prizes!
BC.GAME Gingerbread Carnival details:
The daily prize pool for this event will increase by 1 BCD for every $1000 wagered, which is valid for all games.
The final prize pool for this event will increase by 1 BCD for every $1000 wagered, which is valid for all games.
Example:
Suppose $10,000,000 is wagered on all games on Day 1 of the Gingerbread Carnival. Then, 10,000 BCD will be added to the daily prize pool, and 10,000 BCD will be added to each final prize pool.
The more you wager, the more the prize pool increases.
The distribution ratio of the winning amount amongst the winners is as follows:
🥇17.7% for 1st place
🥈13.3% for 2nd place
🥉9.7% for 3rd place
🏅7.2% for 4th place
🎖5.1% for 5th place
💫2.4% for 6th~10th places
💫1.3% for 11th~20th places
💫0.9% for 21st~30th places
💫0.7% for 31st~40th places
💫0.6% for 41st~50th places
How to get GB-Coin?
Throughout the event, BC.GAME will host various GB-Coin giveaways on their social channels – Telegram, Twitter & the official forum. In addition, BC.GAME will also post daily GB-Coin Flashdrops!
Every 1 USD wager will give you 10 GB coins during the event. All coins are valid for this wagering.
Along with all these, there is another way to earn GB Coins. BC.GAME is running a Daily GB-Coin Faucet where you can win 100-1000 GB-Coin every time you grab the Gingerbread Man collection! You will get more opportunities to grab if you invite friends to participate in the event. Up to 5 extra chances every day! You can find the faucet on the event home page.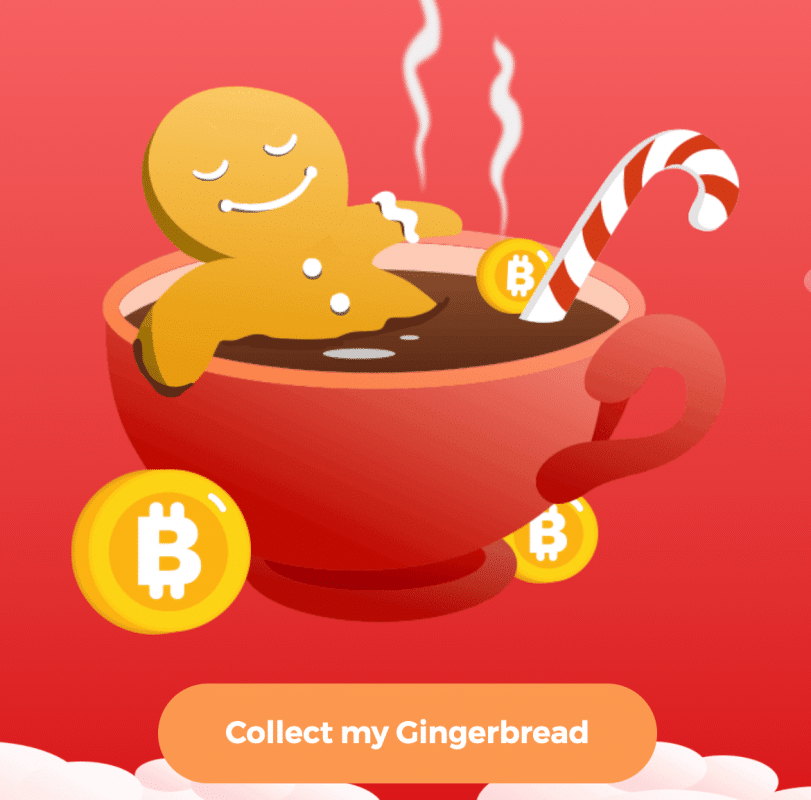 Please note: After the event is concluded, GB Coin will be recalled. Players can not tip/ coindrop/ rain/ withdraw or deposit GB Coin. Any player who attempts to use multiple accounts will be disqualified and banned from all collections of winnings and bonuses.
That's not all! To sweeten the deal, BC.GAME is offering 1,000 BCD + Bankroll share (max daily bankroll 10,000 BCD) to be shared amongst the Top 50 GB-Coin profit gainers daily! The total prize pool is a maximum of 11,000 BCD per day.
For the Finale, the top 50 GB-Coin holders will share 20,000 BCD + Bankroll share! (max final bankroll 260,000 BCD). The total prize pool is a maximum of 280,000 BCD for the final.
That surely will make the holiday season full of excitement and significant winnings! So keep the spirits high and check out the Gingerbread Carnival by BC.GAME.