Meme coins have had an interesting 2021. Tokens like Shiba Inu (SHIB), Dogelon Mars (ELON), and others have had massive price increases over the last few months.
These tokens have similar strategies to the original meme coin, Dogecoin (DOGE). They rely on hype and FOMO to drive up their prices. Users can use DOGE for crypto gambling on the best crypto casino or tip someone on social media.
There is another meme coin making waves in 2021. According to its founders, HOGE Finance is the first DeFi meme coin. It attempts to increase in value over time by limiting its circulating supply. Let us look at this new meme coin and see if it can become a DOGE killer.
What Is Hoge Finance?
Hoge Finance is a new meme coin project that launched an ERC-20 token, HOGE. The project describes itself as "DOGE but DeFi." It is a DeFi cryptocurrency that charges a 2% tax on every transfer. It sends 1% to a burn address to decrease the token's supply. HOGE holders receive the other 1% as a reward. This makes HOGE a deflationary token.
Furthermore, Hoge Finance is a community-focused project where each stakeholder has a fair chance to invest. No developer wallet exists, and all HOGE tokens were made available to trade at launch.
Moreover, like other meme coin projects, the community and the developers focus on creating HOGE memes. They take this further with NFT minting events for certain memes and trading cards. The project is also looking to launch an NFT marketplace that focuses on gaming and esports.
The project founders also formed the Hoge Association. This company, based in Switzerland, will work on developing partnerships with charities and other crypto projects and attaining listings on centralised exchanges.
Lastly, HOGE is a decentralised project. At least 80 developers are working on the project free of charge. Community members have also launched many HOGE-related branding projects and gaming groups.
The HOGE Association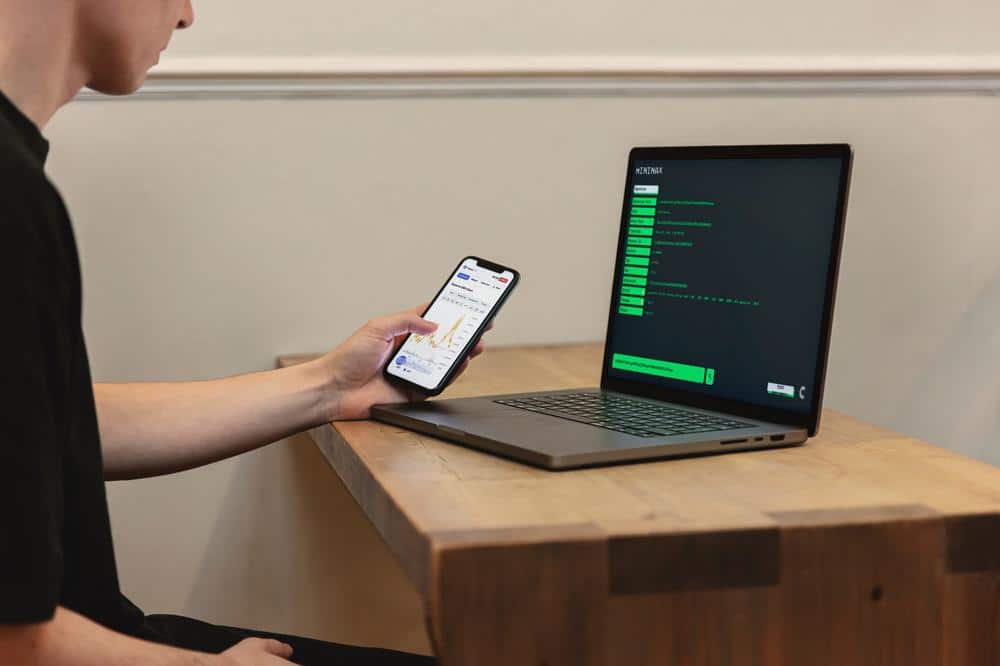 The HOGE Association officially registered as a UK company in April 2021. They later registered as a Swiss company to create a smoother process for centralised exchange listings. During their existence, they have also registered as a French company. They have posted the legal documents on the Hoge forum.
The Association has appointed two lawyers to ensure that the project meets regulatory standards in Switzerland and other territories. They are board members, and the HOGE Association is the only shareholder in the company.
Finally, their core values include promoting the HOGE ecosystem. They are working towards establishing governance for ongoing community projects. They seek to maintain the project's compliance with international law and keep it independent.
HOGE Finance Roadmap
On-chain Roadmap
The updated roadmap includes creating a DAO roadmap for future platform governance. The project has also begun implementing a freelance and developer pay program. It has created a beta concept for a HOGE faucet where users can receive HOGE regularly.
Furthermore, the project has begun creating bridges to other blockchains. These include the Binance Smart Chain, Fantom, Matic, and xDai. It has also started planning the next NFT minting event.
The project wants to expand HOGE's listing on decentralised and centralised exchanges. It is looking into establishing new revenue streams with NFTs and partnerships. It wants to create utility cases for the various HOGE bridges it has established.
Lastly, the project wants to expand the HOGE Decentralized Autonomous Organization (DAO) and establish a HOGE Swap and a Fiat platform. In 2022, the project will launch more DeFi products like staking, liquidity pools, and farming.
Off-chain Roadmap
The project's off-chain roadmap includes promoting the Hoge brand in various ways. Firstly, it launched the Hoge Everywhere marketing campaign. The project has hosted gaming events with community members and has partnered with game streamers.
Furthermore, it launched Hoge University and has organised charity events with WhiteBIT. In 2022, the project wanted to expand the Hoge University, continue moving gaming events, and support new community projects with the help of the Swiss Hoge Association and the DAO.
DAO Roadmap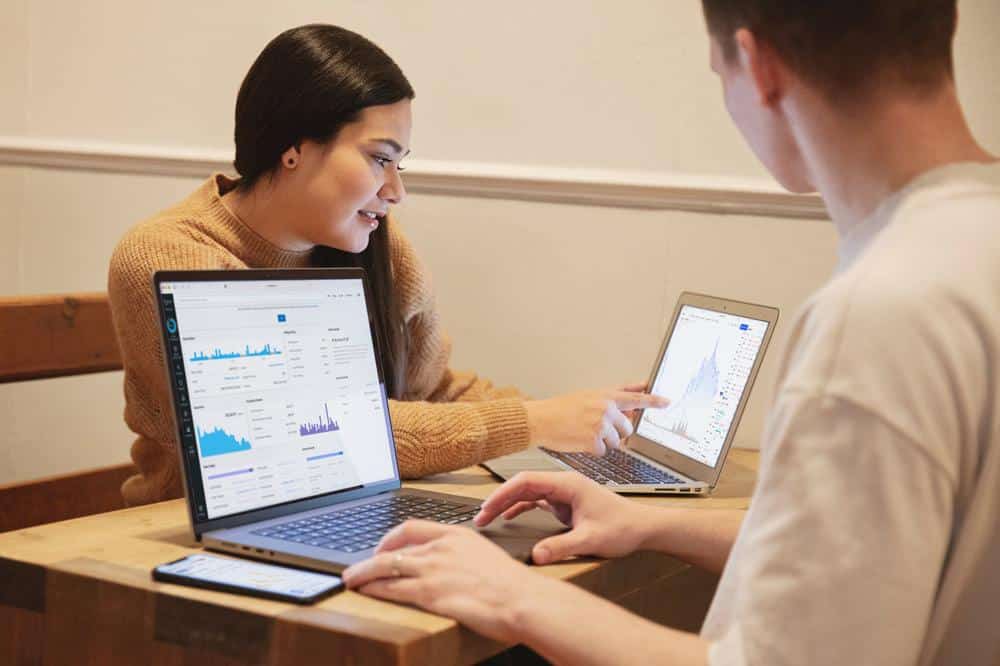 The project has also established a DAO roadmap for decentralising the HOGE ecosystem, ensuring that the community has a vote in implementing updates. Additionally, it wants the community to develop new platforms and initiatives related to HOGE Finance.
How Does It Work?
Hoge Finance has a deflationary token, HOGE. It is a smart contract standard ERC-20 token bridged with the Binance Smart Chain. It is a community-driven project planning to transition to a DAO to govern the platform and DeFi products. In addition, it has undergone a Certik Audit.
Tokenomics
HOGE is a deflationary token. It is the opposite of a meme coin like DOGE that has an infinite supply.
Coins like DOGE continually lose value because their supply never decreases. Bitcoin is a deflationary token because it has a finite reserve of 21 million BTC. It also halves its mining rewards every four years. These mechanisms ensure that the BTC supply decreases and, in turn, gains in value as more people purchase it.
HOGE has a similar mechanism. The project founders minted 1 trillion HOGE at launch. They immediately burned half of the supply to balance the starting transactions. Additionally, HOGE has a 2% tax on each transaction. HOGE holders receive 1% of the tax straight to their wallets. The other 1% goes to the burn address, which is a non-recoverable wallet address.
Accordingly, HOGE's tokenomics ensures that the circulating supply decreases over time as more users transact using the token. The project is betting on the HOGE brand, the community, and hype to increase the demand for HOGE. This means that HOGE will increase in value as it gains popularity.
Moreover, deflationary tokens have several advantages. Firstly, it can help increase the token's value without relying on the open market to buy up much of the supply.
Secondly, the DAO can implement new burn mechanisms concerning the token if there is a smart contract error or the stakeholders decide to maximise profits after a time of stability.
Lastly, HOGE redistributes the 2% tax. Holders have incentives to keep their HOGE and promote the token. It is a win-win for users and DAO members.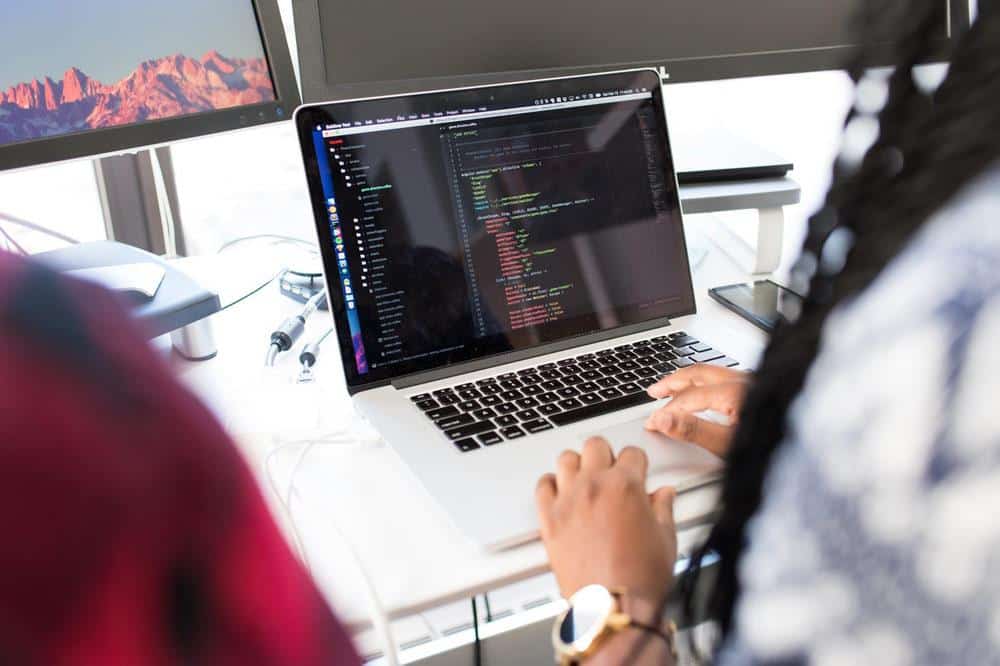 Market Cap
HOGE's supply decreases over time. Accordingly, its market cap also decreases. Therefore, it is important to look at the coin's daily trading volume concerning its market cap.
For example, HOGE's market was $139,932,418 in April 2021. It had a daily trading volume of $6,476,899. Traders used around 4% of the token's value daily. Keep in mind that holders receive 1% of those transactions in their wallets.
Currently, HOGE has a market cap of just under $70 million. It has a daily trading volume of over $700 000. This means that the token is currently undergoing a lull in trading.
Certik Audit
HOGE Finance underwent a security audit by Certik, receiving a sentiment analysis score of 96.4%. In that, it got a 20% proportion positive result and only a 3.64% negative result. Its main issue is decentralisation, but this is understandable because the project is still in the process of implementing its DAO.
Furthermore, its static analysis received a score of 99/100. This means it has solid source code. It received a 94/100 for on-chain monitoring. This means that the on-chain process has few errors and is mostly secure. It also has 94/100 for the social sentiment. It has a healthy social media presence and an active community.
However, it scored lower on Market Volatility (76/100), Governance and Autonomy (50/100), and Safety Assessment (74/100). Its low Safety score mainly stems from a lack of insurance, decentralisation, bugs, and reputation.
Community
The HOGE Finance community calls itself the HOGE Nation. Its forum has over 1900 members and is the platform where the founders, developers, and community members discuss HOGE-related topics. Members can upload HOGE memes and view other members' uploads.
Furthermore, HOGE has a healthy following on Twitter with over 68 000 followers. It has over 10 000 followers on Instagram. It also has active Discord and Reddit channels.
The HOGE Ecosystem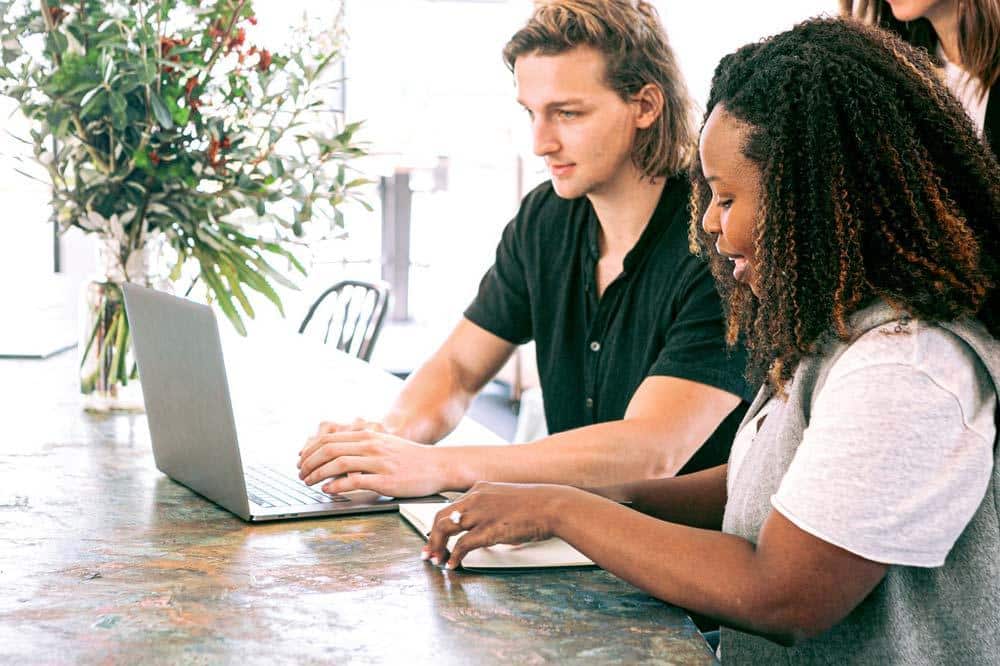 The HOGE project has multiple platforms and initiatives for promotion, charity, and expansion. These include HOGE University, NFT Minting, an Aerospace Institute, and HOGE eGaming.
HOGE University
The HOGE University is a website where community members can submit articles for publication, develop educational courses, or take courses from crypto professionals. It also has a crypto calculator for determining HOGE reflection earnings and comparisons with other coin market caps.
NFT Minting
HOGE has also held three minting events since March 2021. HOGE holders can receive NFTs of their uploaded memes using the HOGE templates. In the future, NFT owners can sell their HOGE trading cards on the HOGE NFT marketplace.
Aerospace Institute
The HOGE Aerospace Institute focuses on taking the HOGE meme coin to space and supporting technological development in space.
It will launch a satellite program. The Institute will deploy CubeSats into space to help with space exploration.
Furthermore, it will help improve space data security by implementing blockchain for data systems in space.
Lastly, it will combine the satellites with NFTs. The satellite resources will become tokenised, and users can control satellites by purchasing NFTs on the blockchain.
HOGE Gaming
Hoge Finance has also expanded its ecosystem to eGaming. This platform calls itself the "first and original crypto gaming community." It is a group of gamers across the sector that focus on participating in esports events and promoting HOGE through game streams.
Partnerships and Charities
The HOGE Project has been partnering with organisations to improve the token's utility and crypto legality in the USA and has donated to various charities.
They have partnered with DeFi Angels. This investment community focuses on education, fair community deals, and fair launches. HOGE has partnered with DeFi Angels to ensure balanced regulation of the DeFi sector.
Lastly, HOGE has donated to the English Bulldog Rescue of Ontario, The Humane Society of the United States, the International Animal Rescue, and the St. Jude Children's Research Hospital.
HOGE Price And Predictions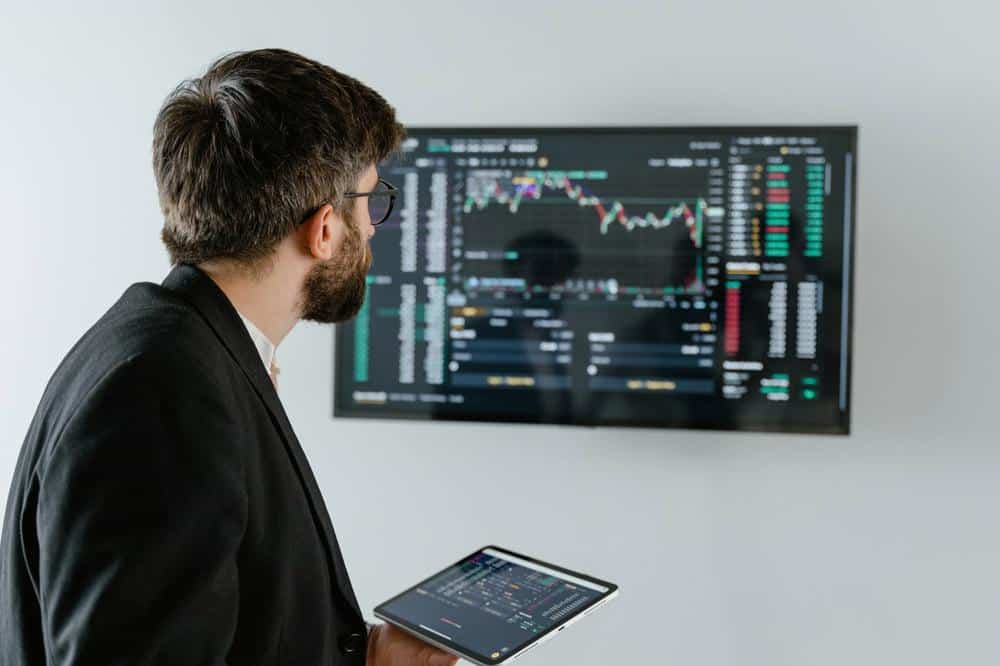 In March, HOGE reached an all-time high of $0.0009634 with a daily trading volume of $31,584,786. It only saw gains again in October when it reached $0.0007104, but that is far from its March high.
Currently, HOGE is trading at $0.0001696, which is 19.19% lower than the previous day. Its daily trading volume has also dropped to $526,559.
WalletInvestor predicts that HOGE will reach $0.000345 in one year. While Trading Beasts expect that HOGE will reach $0.0003672 by October 2022.
How To Buy HOGE
HOGE is not available on any major centralised exchanges. But it is available on Uniswap, 1inch, BigONE, Bilaxy, Gate.io, BKEX, and WhiteBIT.
You can swap your existing crypto holdings for HOGE on these exchanges. You might need to pay high gas fees to process the transaction.
Alternatively, you could first purchase crypto on a centralised exchange. Create a wallet with MetaMask or Trust Wallet to store your HOGE.
Next, you can add HOGE to the list of tokens in your wallet. You go to changenow.io and enter the amount you want to exchange for HOGE.
After that, copy your empty wallet address in your wallet. Then paste it into the recipient wallet address on changenow.io. You will receive your HOGE in a few minutes. Remember to add the exact amount you specified earlier.
Final Thoughts
HOGE Finance is a new meme coin project focusing on DeFi and NFTs. It has registered as a company in Switzerland, France, and the UK.
It is a deflationary token that rewards its users for holding HOGE and has mechanisms to increase the coin's value over time.
The project hosts NFT minting events and will launch an NFT marketplace in 2022.
It has a comprehensive roadmap for its ecosystem and is transitioning towards DAO governance. Currently, HOGE has some potential.