Dogecoin is quite popular in the cryptocurrency industry at the moment. Celebrities and crypto-enthusiasts have been trading and discussing its impact.
Also known as DOGE, the currency is a low-value token popular among crypto newbies and those who participate in gambling at the best crypto casino.
There's a lot of hype now, and many people are investing in this cryptocurrency. So, this article will show what you need to know and how to invest in Dogecoin today or soon.
What Is Dogecoin?
Before knowing how to invest in Dogecoin, you need to understand what it is. This cryptocurrency differs from the popular Bitcoin in a few ways.
First, Jackson Palmer and Billy Markus started Dogecoin as a parody of alternative cryptocurrencies at the time. They used the famous "doge" meme as a joke.
Dogecoin uses blockchain technology to operate. It uses a Scrypt algorithm for mining (digging with Dogecoin) based on Litecoin's blockchain.
Furthermore, you need to know what kind of cryptocurrency it is. Currently, there are utility tokens, stablecoins, and security tokens. Dogecoin is an altcoin. It has similar features to Bitcoin but diverges in a few areas.
Firstly, Bitcoin has a limited supply cap of 21 million coins. In contrast, Dogecoin has an unlimited supply. Bitcoins are also more difficult to mine than Dogecoin. And, of course, Bitcoin has a higher value than Dogecoin. At the time of writing, Bitcoin stands at around $42,700. Dogecoin's price is $0.475992.
Mining Dogecoin
Miners receive rewards when they use their computing power to add blocks to a blockchain. This is how cryptocurrency platforms verify and process transactions.
On the Dogecoin blockchain, miners add a block every minute, and the mining difficulty increases each time they add a block. Dogecoin uses the Proof-of-Work protocol to add more blocks. Currently, miners receive 10,000 DOGE for every block they mine.
If you want to mine DOGE, you could join a mining pool. You pay a monthly fee and receive a proportion of the block reward the pool gets. This will provide you with rewards more often but fewer returns.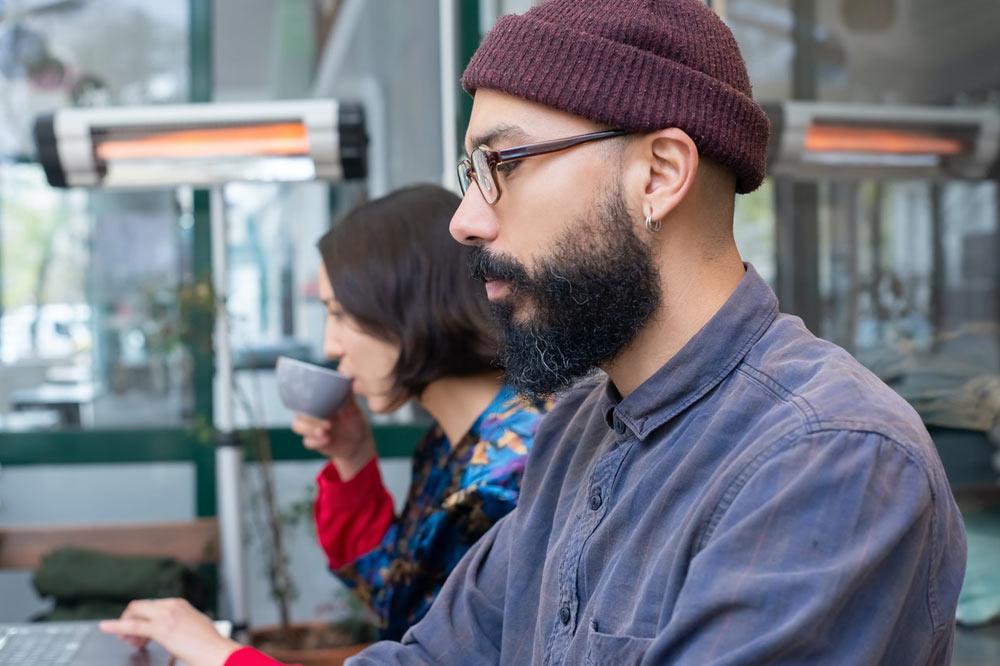 Dogecoin Wallets
Investing in Dogecoin begins with choosing the best way to store your purchased Dogecoin. Many crypto exchanges allow you to keep your crypto holdings in the exchange, but it is not secure. You could lose all your crypto if the exchange becomes a victim of a cyber-attack.
Also, the exchange might use your crypto to make risky investments. When trading crypto, keeping your private keys to yourself is always a good practice.
Wallets offer you complete control over your crypto assets. Three main kinds of wallets are available: hardware wallets, web wallets, and mobile wallets.
Hardware wallets are the most secure because they are not connected to the internet. These physical devices can connect to computers through Bluetooth and USB. They are a costlier option but worth the money for a hack-proof wallet.
Next, mobile wallets allow you to store your crypto on your mobile device. You can use these kinds of wallets for free, but they are much less secure than a hardware wallet. You also have no access to your private keys in some instances.
Finally, a web or online wallet is the easiest but least secure option. When you register on an exchange, you will also have a wallet associated with your account. This allows easy access to your crypto holdings, but you do not have control over your private keys.
How To Invest In Dogecoin: 5 Key Factors
Investing in a cryptocurrency is similar to other investments, but crypto tends to be more volatile. When looking to invest in Dogecoin, you should consider the business proposition. Does it solve any problems? Does it perform a needed function in its industry?
Next, you should consider Dogecoin's total and circulating supply. This refers to how many new coins can be minted and how many coins people are currently using.
Moreover, you should look at Dogecoin's price history. How has the cryptocurrency performed since its launch? Are there indications of price increases or decreases in the future?
Also, you should consider the development activity of the cryptocurrency project. Most blockchain networks are in development, and updates to their code could make a cryptocurrency's price spike or crash.
Finally, research the community behind cryptocurrency. If it has a strong community supporting it, it could affect its price. Also, the bigger and more active a community, the higher the coin's value.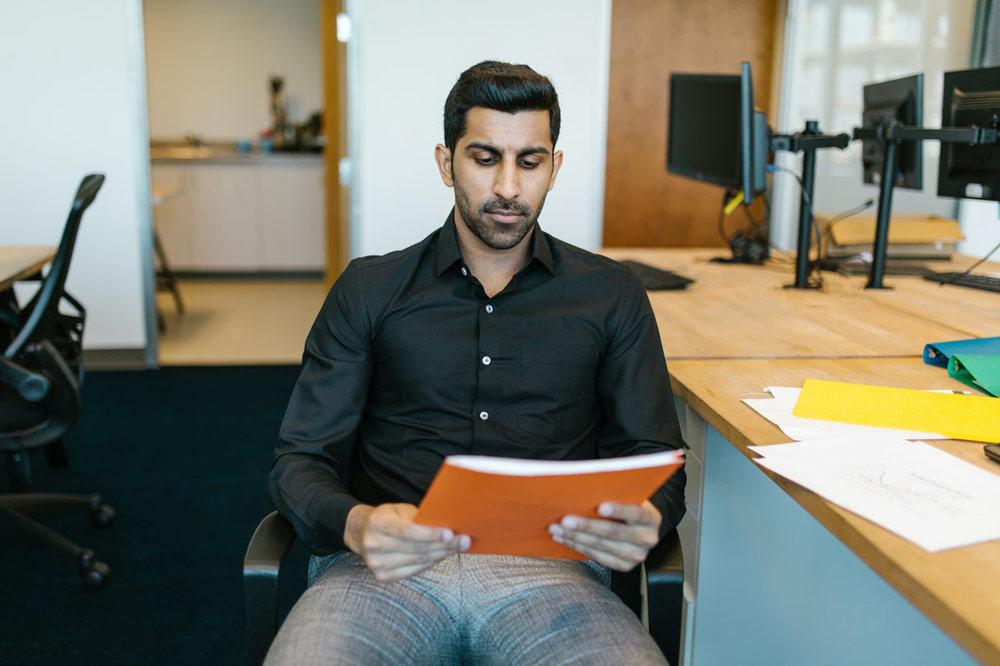 The Business Proposition
Dogecoin was launched in 2013, and its creators did not have any major ambitions at the time. They created the coin as a joke, so it did not have an ICO (Initial Coin Offering) or any groundbreaking features. It was only a meme version of Bitcoin.
Due to its tongue-in-cheek stance, a community quickly rallied behind it. On Reddit and Twitter, people began using Dogecoin to tip other users for services rendered or for creating great content.
Dogecoin tipping is relatively simple for anyone with a Reddit account. The coin is embedded in the site, so sending a tip is as simple as clicking a button.
Tipping works on the Dogecoin blockchain, so it is secure and tamper-proof. First, a user registers and receives an address. Users can tip other addresses and withdraw from their own with this address.
This simple feature allowed Dogecoin to grow in popularity among internet users. Reddit has been named the front page of the internet. That makes Dogecoin the tipping currency of that front page.
How invest in Dogecoin involves getting to know the coin's use in the real world. Dogecoin tipping is the only widely used business aspect of the coin. But right now, there are no other business propositions with Dogecoin other than holding it in a wallet and waiting for its value to increase.
Dogecoin Total and Circulating Supply
Cryptocurrencies are inflationary or deflationary. This is connected to whether its supply is limited or unlimited. There are advantages and disadvantages to both. Knowing how to invest in Dogecoin starts with recognising the difference.
Firstly, inflationary coins have an unlimited supply. This means long-term supply will continue to increase while long-term demand might dwindle. And if the supply outstrips the demand, the coin might lose its value over time.
It's like fiat currencies, where central banks issue more money to meet demand. There is no upper limit on how much currency they can issue. This leads to that currency losing some value, but the central authorities reason that people will always demand a stable currency like the US dollar.
They differ from inflationary cryptocurrencies because they do not have central entities to control supply. Some developers limit how many coins can be issued, but cryptocurrencies are volatile. Their price fluctuations and unlimited supply do not make them great stores of value or mediums of payment.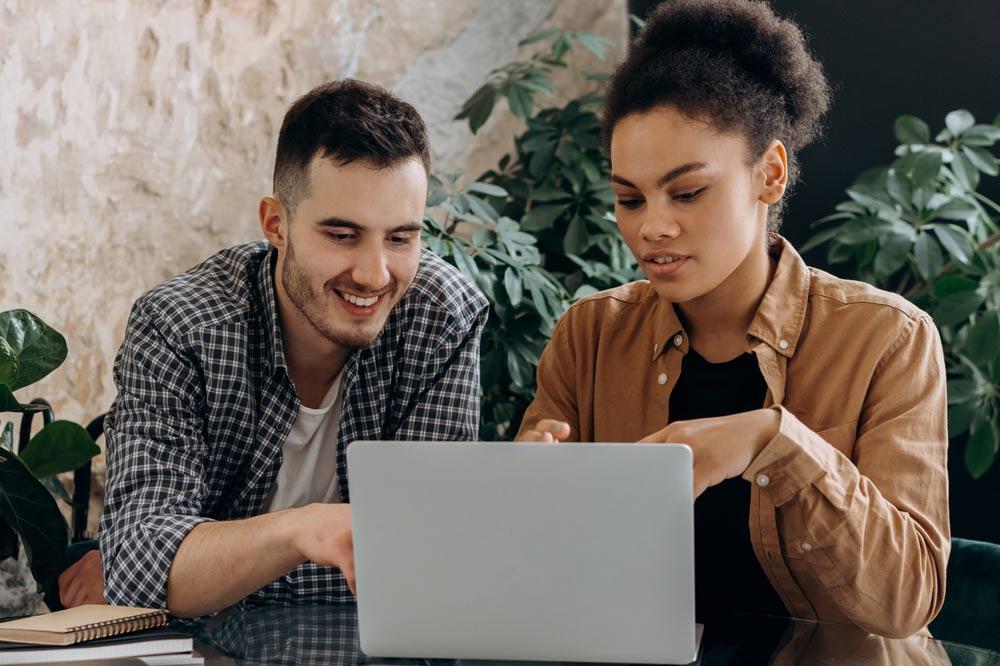 On the other hand, deflationary coins are a store of value because they have a limited supply, like Bitcoin's 21-million-coin cap. If demand increases, the coin's price will increase. Bitcoin has a high price because of its scarcity. Also, its mining difficulty increases often, so it might be able to meet demand even if it could.
Dogecoin is inflationary. Currently, its demand is higher than its supply. If people continue buying Dogecoin without miners meeting the demand, the price will continue to rise. Of course, people will have to buy the coin continually to keep the price up.
Dogecoin miners determine its current supply. Miners receive 10,000 DOGE for every block. And with more demand for the coin, mining difficulty has also increased. This, coupled with Dogecoin's demand, attracts more miners to the currency.
Dogecoin Price History
Knowing how to invest in Dogecoin also means knowing its price history since its launch. This can help you determine historical price patterns and identify when to invest to receive the most profits. Cryptocurrencies are historically volatile. So, knowing more about a coin's price movements can mitigate some of the risks of trading in cryptocurrencies.
Aspects to look for include what made a coin's price increase or decrease. These could be news articles, updates to the blockchain, a community price drive, or even the price of Bitcoin. Most altcoins' prices are linked to Bitcoin. When Bitcoin dips, so do altcoins.
Dogecoin ended its 1st year with a market capitalisation of $20 million. This was due to the community's involvement with tipping on Reddit and Twitter.
In 2014, miners saw the potential of the Dogecoin blockchain. It is faster than Bitcoin, much cheaper, and has an unlimited supply. That year, Dogecoin's trading volume exceeded Bitcoin for a short time.
It reached a high during the crypto bubble of 2017 when market capitalisation reached $2 billion. But when the bubble burst, it fell sharply, just like Bitcoin.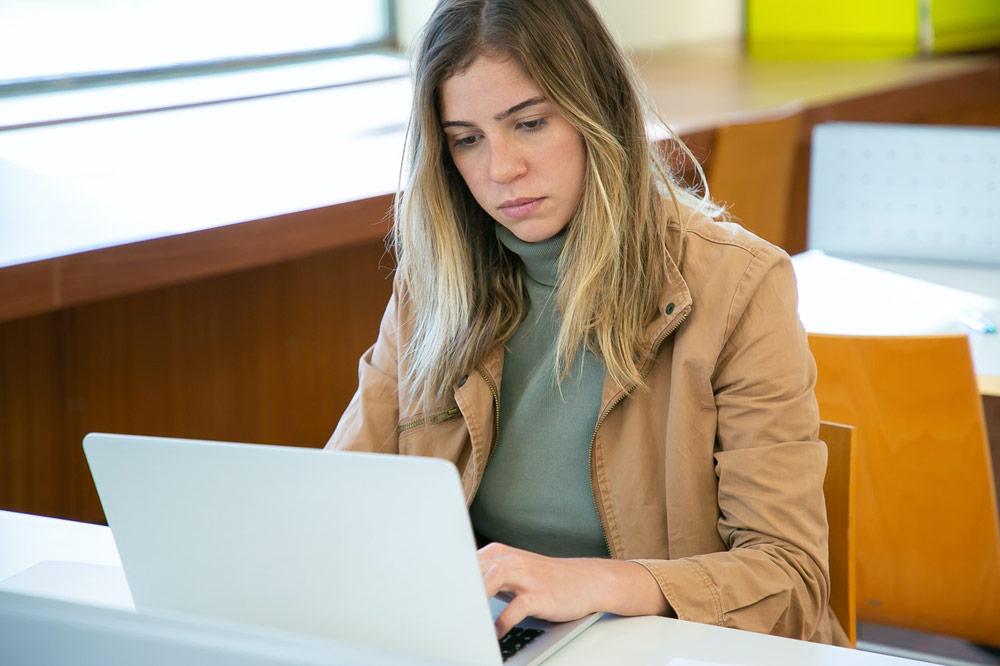 Dogecoin's price has been increasing since 2019. This is mainly because of the media attention it started receiving. Elon Musk began tweeting about Dogecoin, and more exchanges began listing the coin.
At the end of 2020, Dogecoin reached a market capitalisation of $611 million. In 2021, its market cap will be $9 billion. The recent value increase comes from Elon Musk's promotion and community involvement. A few online communities are trying to drive Dogecoin to $1. It has only reached $0.74 in the past and currently stands at $0.478.
To summarise, the media and online communities drive DOGE's price. How to invest in Dogecoin extends to following these communities and paying attention to price movements after certain news articles.
Developer Involvement
The DOGE developers used a hard fork of Bitcoin, so it has all the advantages of Bitcoin. For example, it is decentralised. You can transact with anyone on the blockchain if you follow the rules.
On the blockchain, only addresses appear with transactions. This makes DOGE semi-anonymous. Moreover, users do not need to reveal their real identities when making transactions on the blockchain, although they might need to submit their ID to an exchange.
Also, it is global and fast. Dogecoin is much quicker than Bitcoin. It can process a transaction in under 1 second. In contrast, Bitcoin takes about 10 minutes. There are no limitations on where you can use DOGE. However, some countries do not allow cryptocurrency trading.
Essentially, Dogecoin is public and permissionless. Anyone can download its blockchain on their computer and begin mining (digging). They could also read all the transactions in the ledger.
Dogecoin has many technological advantages, but the blockchain has not had a significant update since 2015. The developers removed the supply cap and introduced Litecoin and Dogecoin simultaneous mining. Since then, Dogecoin's developer involvement has been almost non-existent.
Community Activity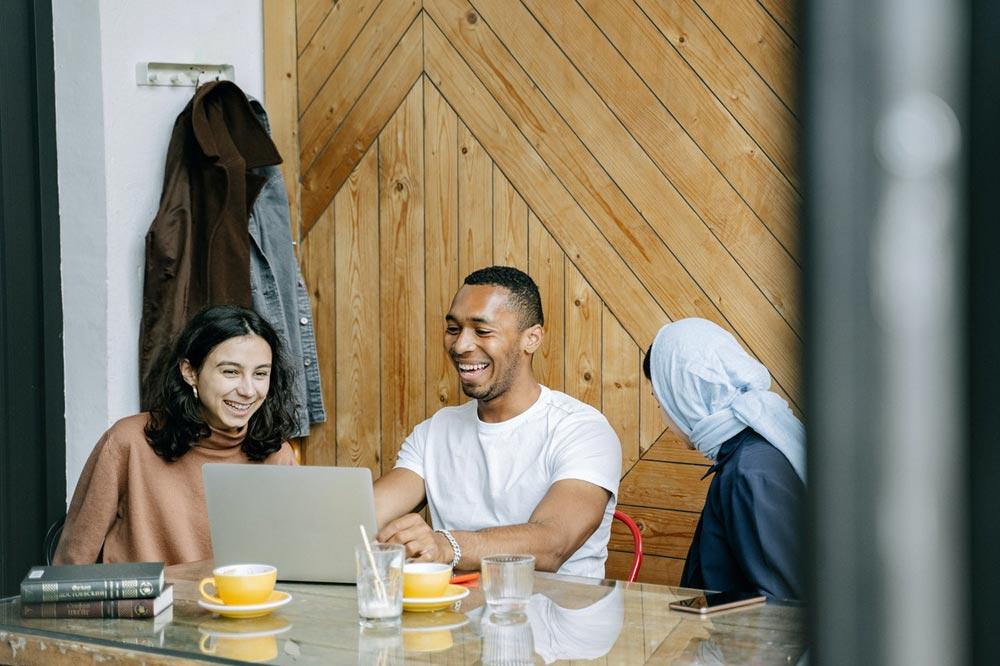 This is where Dogecoin thrives. It started as a meme that resonates with the everyday person. Now it has one of the most robust crypto communities. This is due to Dogecoin's use as a tipping token. Its nature is positive and has extended to community activities since 2014.
Since then, the community has raised funds for the Jamaican Bobsled team to attend the Winter Olympics. They also funded a well-digging project with $30,000.
In 2021, SpaceX and Tesla announced the DOGE-1 Mission to the Moon. They will use Dogecoin to fund the mission. This caused its price to rise sharply. Something similar occurred when Elon Musk tweeted a parody Vogue cover titled: Dogue.
Knowing how the community operates helps with how to invest in Dogecoin. Therefore, Dogecoin's community involvement drives its price significantly. But there were also examples of negative community involvement in 2015. Ryan Kennedy conned the Dogecoin community out of their coins to fund his lifestyle. He is currently in prison for unrelated rape charges.
Conclusion
Dogecoin is a populous cryptocurrency. It is not a store of value and has a relatively basic list of features. Its community involvement makes it more valuable.
As long as Dogecoin is in the spotlight, and the community remains engaged, its price will continue to rise. Accordingly, knowing how to invest in Dogecoin is beneficial.