The online crypto sphere has dramatically increased over the years, with BC.GAME keeping up with the trends at every turn. The latest offer from BC.GAME is the chance to become a member of an exclusive NFT network called Degen Pass. This gives you access to the Degenverse ecosystem, a community of like-minded individuals, crypto enthusiasts, and NFT collectors.
The Degen Pass gives players endless advantages, such as BC.GAME perks, access to the Degenverse ecosystem, which offers a portfolio of casinos, early access to decentralized gambling apps, and mystery airdrop to holders.
There are only 1777 passes, and you don't want to miss out!
The Aim Of Moving Into the Metaverse
BC.GAME constantly pushes the limits, and the latest example is the Degen Pass, an NFT adventure. This NFT aims to direct the market to a new era where the metaverse is incredibly accessible, offering engagement with gambling platforms with NFT access. Degen Pass does all of this and then some, becoming the hottest offer in the iGaming market.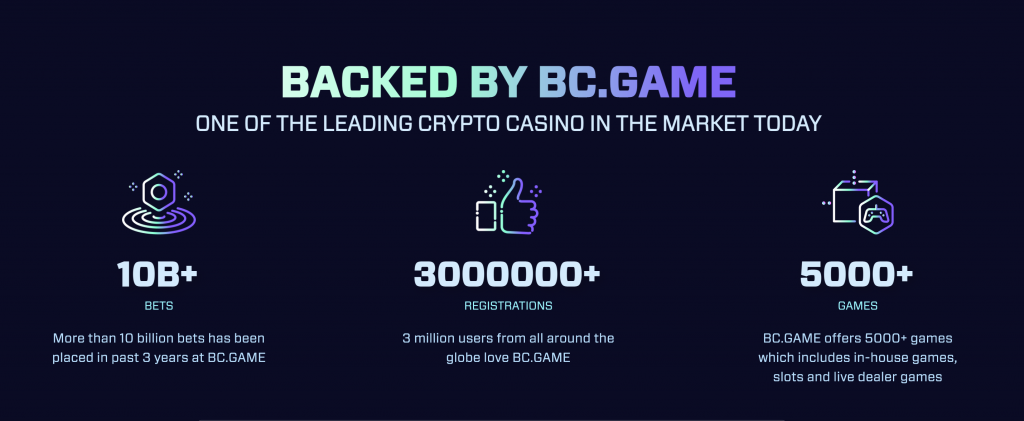 How To Get A Degen Pass
The news is hot off the press, and the Degen Pass is already in high demand! This means that now it is your best bet at significant benefits! Make sure you are on the list to get your hands on a Degen Pass by using the three methods listed below:
1. By wagering in Doggy miner slots. This slot is the perfect example of why BC.GAME is the number one online crypto casino. Created by Croco Gaming, this is the ultimate NFT game, giving you one of the most entertaining ways to pocket a Degen Pass.
2. Securing a place in the final Top 10 of the Big Bang wagering event. The Big Bang Wagering event kicks off on 14th June till 13th July. Don't miss it. Check out the official event page for all the details!
3. Social activities and giveaways through discord, Twitter, and the BC Game forum. For the upper hand, make sure you visit and participate in as many things as possible on these platforms.
The Advantages Of Being A Degen Pass Holder
Getting your hands on a Degen pass is a package deal, with never ending returns! The benefits that come along with it are all listed below!
Perks inside BC.GAME casino includes a unique avatar showcase, Degenback rewards, the share of Jackpot from iGaming providers, and much more.
Mystery airdrop to all genesis holders.
Access to Degenverse and have a VIP permit to all our partner casinos.
Decentralized Betting app.
One Of The First Of its Kind
BC GAME has consistently wowed the crowd with its entertaining game options and exciting adventure. The most recent one is the Degen Pass giving you unprecedented access to the one and only Degenverse. Be the first to get your hands on one by keeping your head in the game, and taking note of all the information provided above.