Since the creation of cryptocurrency, one of the biggest questions asked is what crypto to buy And is it essential to keep track of crypto prices live? Luckily for you, this time, we have the answers you need!
The crypto market is highly competitive, with tremendous room to grow, providing the prospect of endless opportunities to partake. That said, managing your money and keeping track of your crypto net worth is essential. For intermediate and advanced crypto investors, one of the best ways to profit is by storing funds on multiple platforms for many reasons.
There are many ways to stay on top of your game. With more and more crypto apps to choose from, keeping track of crypto prices live has become easier than one thinks.
Crypto Portfolio Tracker
Just like every need, eventually, there is something to satisfy it. In terms of keeping on top of crypto prices live, users now have the option of a crypto portfolio tracker. A crypto portfolio tracker is a website, app, or software that allows enthusiasts to manage their investments and keep track of each digital coin's value and market activity.
By using a crypto portfolio tracker, you can fast-track your returns with the help of real-time information. Another advantage of this service is that it allows investors access to PnL, an income statement with information that explains the fluctuation in value daily.
Best Crypto Portfolio Trackers:
CoinStats
Pionex
Coin Market Manager
Vig.io
Kubera
Altrady
Sharesight
Delta
Latest Cryptocurrency News
There is plenty of action happening in the world of finance. With the significant global events unfolding, most forms of money have faced change. Surprisingly, cryptocurrency has seen plenty of action with the recent events between Russia and Ukraine.
Despite the recent action in the market, the crypto trading volumes were holding at around $100 billion. Here is a currency look at where some of the most prominent cryptocurrencies:
Solana: dropped 3%
Ripple (XRP): Dropped 1%
Avalanche (AVAX): Dropped 1%
Dogecoin (DOGE): Picked up by 4%
Bitcoin (BTC): Picked up by 3%
Ethereum (ETH): Picked up by 3%
Quick Facts On Current Crypto Affairs
On April 1st, 2022, Dogecoin (DOGE) and Twitter stock share prices skyrocketed with the CEO of Tesla, Elon Musk. Elon bought a whopping 9.2% stake in the platform. This investment makes him the person with the company's most significant percentage of shares.
The well-known crypto exchange, BitMEX, is facing challenging times after the fall through of buying one of Germany's oldest banks. It led to the layoff of 75 employees. The ones responsible for the deal were the company's CEO and CFO.
The integration from cryptocurrency just got better, with Digihost (DGHI) becoming the first publicly traded crypto miner offering shareholders the chance to claim crypto dividends, which will be paid in Bitcoin, and only available from the third quarter.
After a long-awaited sale, Pudgy Penguins' non-fungible token (NFT) has been sold for a whopping 750 ETH ($2.5 million).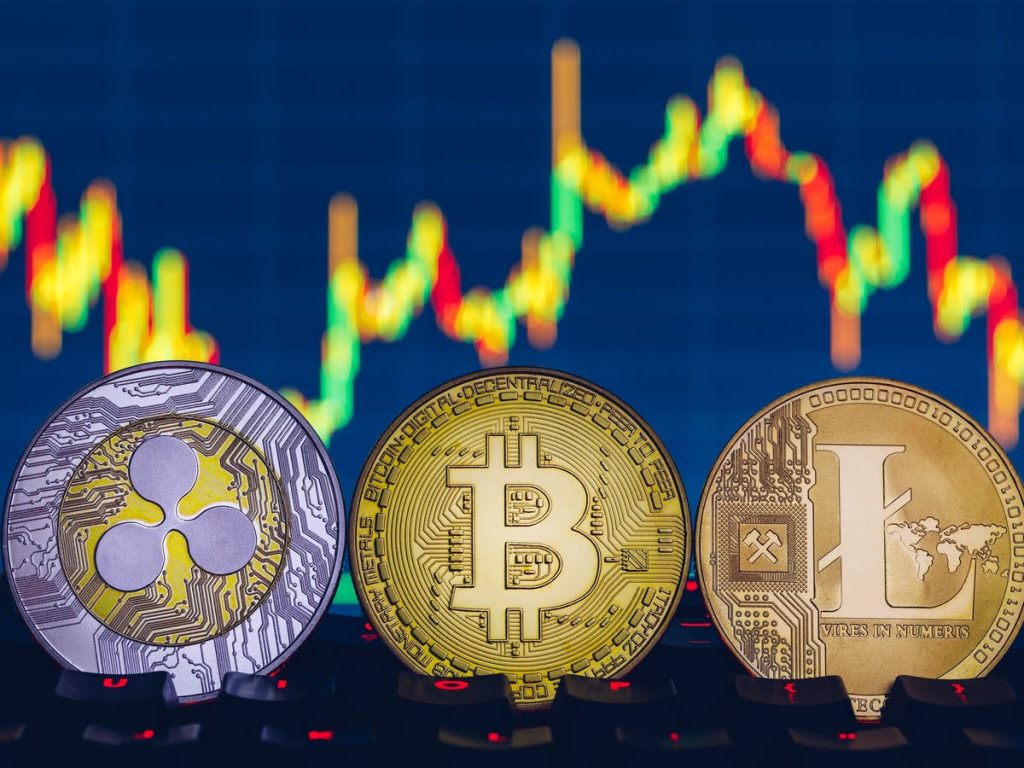 What Crypto To Buy
The answer relies heavily on market behaviour. Knowing what crypto to buy is the first step to getting involved. It is also essential to stay in the loop with crypto prices live.
When writing this article, the top cryptocurrencies to buy included the top performers of that time.
Top Crypto Gainers
Charactbit (CHB)
Shiba Hinter (FALQOM)
Shisha (SHISH)
TitanSwap (TITAN)
Overall Top Cryptocurrencies
Bitcoin
Ethereum
Tether
Litecoin
Dogecoin
Tron
Once Invested, Now What?
Once you have made the exchange from fiat to crypto, you will still have more fun. With the possession of cryptocurrencies, investors can get involved in various ways to earn, including trading, investing, or Bitcoin gambling.
Like most crypto activities, online gambling has skyrocketed, attracting a new crowd of players to the mix. Crypto provides higher security and returns for all involved, with increased opportunity to get involved.
For those still new to the idea of crypto gambling, we have the perfect crypto casino to get you started, BC.Game.
Online gambling also caters to sports bettors, with many of the best Bitcoin casinos offering a quality sportsbook. One of the best performances is the BC.Game sportsbook which is still relatively new.
Keeping Track Of Crypto Prices Live Makes All The Difference
Now that you have the details on why keeping track of crypto prices live is essential, along with a list of what crypto to buy and the casinos to play at, you have what you need to set forth and conquer crypto.