BC GAME crypto casino understands that one of the best things about technology is that it is constantly expanding. That is why they are onboarding more advanced ways of operating and graphics. With this comes the ability for the crypto gambling industry to keep growing and expanding.
Since incorporating crypto into the mix, these advances have expanded drastically, improving gamblers' experience in all senses of the word. One of the most unique offers to come out of the growth of the industry is crypto casinos. These casinos catch the attention of players by releasing games exclusive to their sites.
As you know, BC GAME is a great example of this. They have created a list of more than 20 + proprietary games to choose from. In this article, we are going to take it a step further. Jump in and dive deep into two of BC GAME casino's most loved titles, Plinko and Keno.
Learn all about the best Plinko and Keno strategies and why these games are ranked so highly by players.
What Is A Proprietary Game At A Crypto Casino
Almost all crypto casinos offer third-party games, but what separates the good from the great is the casinos that muster up the courage to showcase a selection of self-made proprietary games.
Proprietary games are often referred to as house games, and at BC GAME, you get a taste of the quality and potential of the titles. Some of the most common house games are Crash, Keno, and Plinko.
Before we look at how to play the best Plinko and keno strategies, let's take a look at other proprietary games. These games offer a similar level of thrill and excitement. Before you get intrigued by any of the offers, it is essential to note that BC GAME has an option for each of these games.
Top proprietary games aside from Plinko and Keno:
Crash
Mines
Dice
Keno Multiplayer
Sword
Out of all these games, the one that continues to appear on gamblers' most played games list is Crash. Crash is a luck-based game requiring players to place a wager and cash out before the rocket crashes. BC GAME showcases the best crash game online, offering a low house edge and provably fair results.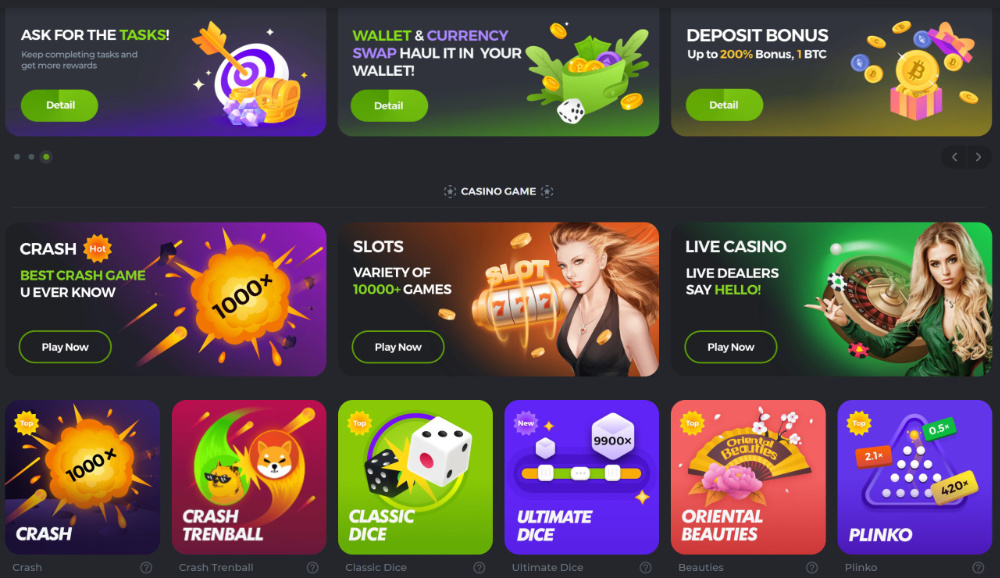 The Best Plinko And Keno Strategies
Make use of the best plinko and keno strategies at BC GAME and enjoy online crypto gambling on a whole new level.
Plinko Strategy
Can you implement a Plinko strategy? The truth is that the game of Plinko is wholly based on chance, and the only way to somewhat control the outcome is to manage your budget and time playing the game.
To play the game online, gamblers need to place their bets and drop the ball in the center to up your probability. One of the best steps in playing the best Plinko strategy is by playing at BC GAME.
To ensure a productive gamble, it is always recommended to implement good gambling practices. This includes a game strategy that can be applied to any game. This strategy involved healthy gaming behaviors. Always remember that no matter what game you are playing, BC GAME supports responsible gambling!
Keno strategies
The next game that has caught the attention of proprietary game lovers is Keno, a game based on luck and high rewards. The games of Keno are one of the oldest. As time went by, more and more keno strategies were created, giving gamblers more hope of bigger wins.
Just like the Plinko strategy, the keno strategies come down to implementing good gambling practices. This is done through a budget, time, and understanding of the game. It is essential to never gamble with money that is part of your daily budget.
Keep in mind that no matter what Keno strategies you implement, no strategy can guarantee you a 100% success rate. The game of Keno is thrilling and fast-paced and often appeals to gamblers that enjoy games like crash.
Out of all of the keno strategies, the one that is the easiest to apply is listed below.
Sign up or log in to BC GAME
Play demo mode to get a feel for the game.
Select your numbers or let the game pick for you
Place a bet
Claim your winnings
Collaborations With Top Software Providers
BC GAME takes games one step further with top-class collaborations with award-winning providers. The games in question are two high-quality slots made in conjunction with Bgaming and Spinomenal.
Book Of BC – Spinomenal
BC Bonanza – Bgaming
Conclusion
Try something new! Play one of the top proprietary games online at BC GAME. Plus, use one of the recommended Plinko and keno strategies to start you off on the upper hand.