Cryptocurrencies have experienced massive turbulence in the last couple of months, with dominant options like Bitcoin taking a significant price dip and most others. With such drastic cryptocurrency price dips, many people have avoided or dropped out of the market, but is this the right move?
Should You Sell When The Price Drops?
Like stock investment, cryptocurrencies hold a level of risk when investing but maintain a more significant potential for returns than most options. The last few months have been tumultuous for many avenues of earning, but with people focusing on the digital sphere, options like cryptocurrencies and NFTs' have become a hot topic.
People seem to think the right time to buy cryptocurrency is when the price is climbing. It's because the value seems to be gaining, but one needs to consider that the higher the price, the less you get for your purchase.
For example, If you were to buy BTC when the value was $100 per coin, you would have 10 BTC for $1,000. On the other hand, if you were to wait for the price to climb to $200 for one, you would only get 5 BTC for $1000. This example shows that buying when the price is low would be the move to make money.
Bitcoin, The Industry Leader
We all know that Bitcoin is the most well-known and valuable cryptocurrency, with its record-high price hitting a whopping $67,566.83. Bitcoin has always attracted the most attention, which is why it is known as the market trendsetter.
On that note, it is evident that Bitcoin is the one to watch. Still, for it to provide a promising future, it needs to clear its overhead resistance level, leading to other cryptocurrencies like Ethereum, Bitcoin Cash, Axie Infinity, and EOS.io piquing.
If there are too many buyers at some point, the security will rise above the resistance level. When this happens, the price will increase until it hits another resistance level. Here is a quick explanation of the 'overhead resistance level' for those still new to the digital finance world.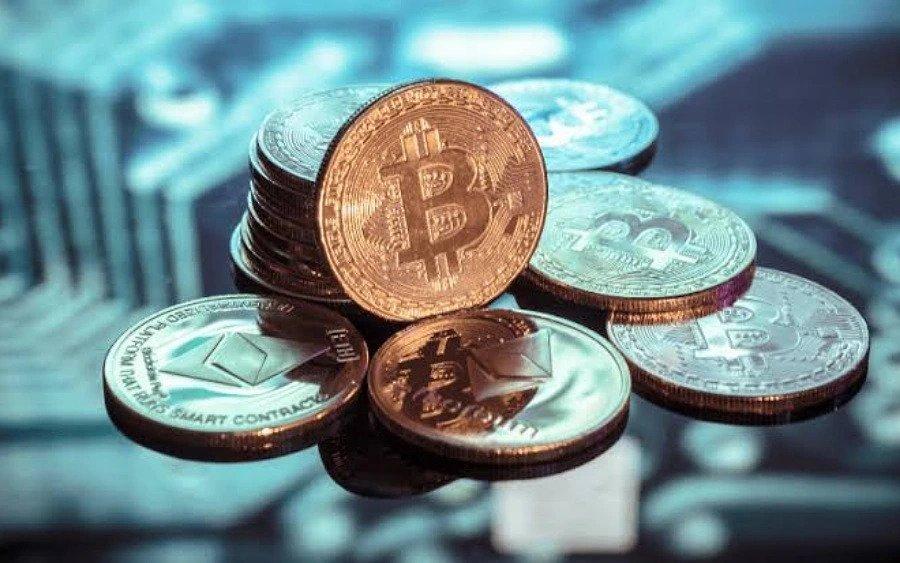 Top 5 Cryptocurrencies To Watch
With the market more popular than ever but the options more volatile, now is a great time to get in on the action and find your fit. With the current market behaviour, the top 5 cryptocurrencies to watch out for include BTC, ETH, BCH, AXS, and EOS.
The first three top cryptocurrencies are no surprise, thanks to their popularity and easy recognition. The other two, AXS and EOS, are relatively new, offering a different take on the benefits of the industry.
Other well-performing cryptocurrencies to invest in include:
Dogecoin
Chainlink
Shiba Inu
XRP
Polkadot
Ripple
Besides the list below, we would also recommend keeping your eye on new cryptocurrencies that appear and more unique coins like Shiba Inu, Polkadot, Chainlink and many others. Although these are not the focus options, these cryptocurrencies still provide excellent opportunities for returns. Here is some insight into the new cryptocurrencies.
XRP
XRP, or Ripple, is one of the most steady crypto coins, with remarkable growth since its launch. It offers consensus protocols, which means users can enjoy fast transaction processes and low costs. Another point worth touching on is that Ripple uses minimal energy. It means it is a more environmentally friendly option.
Solana
Solana is like a new and improved Ethereum, with advancements in two focus areas of development: speed and low transaction costs. Unlike Ethereum, Solana has avoided transaction bottlenecks, leading to higher gas fees. Since its start, Solana has attracted thousands of crypto investors.
Cardano
Cardano is a third-generation cryptocurrency that prioritizes the top characteristics of first- and second-generation cryptos like BTC and ETH. It operates on a system called Proof of Stake (PoS) instead of Proof of Work (PoW). It helps improve the cryptocurrency's sustainability compared to other digital coins. This coin has become a highly recommended option among crypto enthusiasts.
Which Cryptocurrency Is Best To Gamble With At BC.Game
Now that you have insight into what cryptocurrencies to watch, get involved and play. If you want the most variety in crypto, head to BC.Game and get gambling! You could move into online crypto casinos to increase your investment returns.