NFTs boomed in 2021. People were selling NFTs for millions of dollars. Meme projects began promoting NFTs to their communities, and many crypto projects hosted NFT drops to their respective Hodlers.
The cryptocurrency market took a bit of a dip, but consumers continued purchasing penny cryptos to play gambling games at the best crypto casino.
In 2022, more companies will begin NFT projects. Celebrities have also launched their NFT fan collections. But another question arises: what are the best NFT stocks to buy? Let us look.
What Is An NFT Stock?
NFTs (Non-fungible tokens) share similarities with cryptocurrencies. Both require blockchains to operate and have more transparency than regular financial transactions. Cryptocurrencies like ETH and BTC use cryptography to ensure secure and trustless transactions.
Each transaction appears on a publicly distributed ledger. Participants can view payment addresses and view transaction histories for the entire ledger.
ETH and BTC are fungible tokens. This means that 1 BTC is the same as another BTC. They have the same value across the entire network.
NFT is unique. Each time the blockchain mints a new NFT, it has a unique value compared to another NFT. These tokens include unique information like ownership rights. They need a blockchain to validate ownership, and most NFT issuers use the Ethereum blockchain.
Seeing that each NFT is unique and has unique value, users can verify and sell artworks, music, documents, and even tweets using these tokens. NFTs also allow users to sell NFT collectables, which have a varying rarity.
Finally, many companies have invested in the NFT market because it has seen a boom in 2021. It also allows transparent and easily verifiable unique products. As these companies invest in NFTs, more investors are looking for suitable NFT stocks.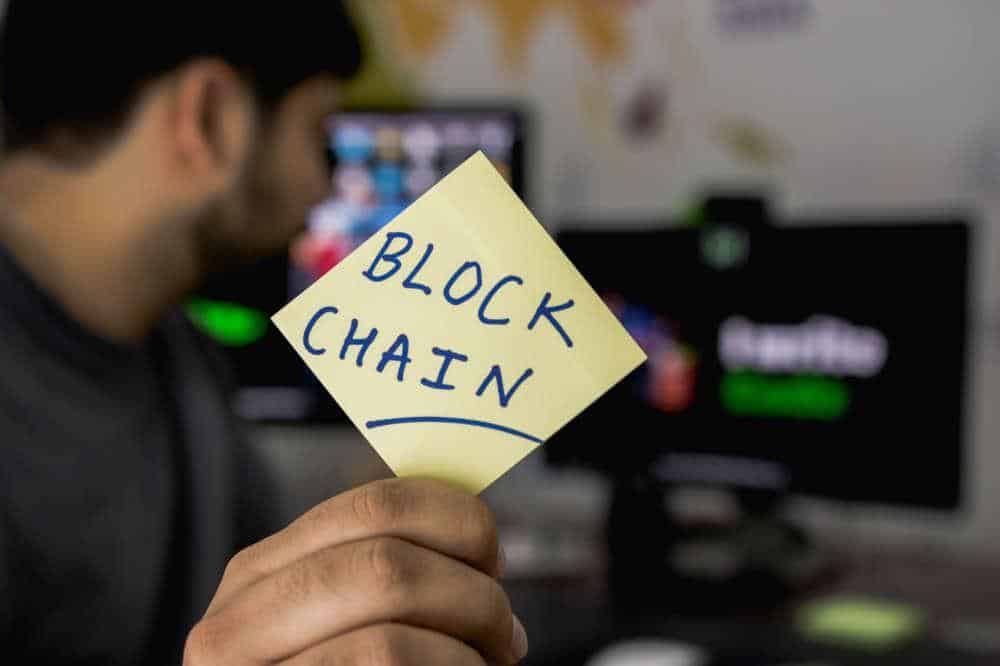 Why Do NFTs Hold Value?
NFTs represent ownership in the digital space. It allows users to have one-of-a-kind items in the metaverse and video games. Artists can also sell their works directly to consumers with no go-between.
Games that offer NFTs as part of the gaming experience can take advantage of NFTs and their uniqueness. The advantage of the blockchain also makes it easier to include ownership clauses in the NFT. For example, an artist could sell their work as an NFT and receive royalties each time a new owner resells that NFT.
Celebrities have already begun releasing NFT collectables to their fans. Katy Perry released a series of NFTs related to her residency in Las Vegas. Jack Dorsey, the Twitter founder, also sold his first tweet as an NFT. He sold it for over $2 million.
Importantly, NFTs give artists a potentially more profitable avenue for selling their work. This means that artists and entertainment companies can release rare works as NFTs. NFT holders can resell it in a third-party marketplace. This makes the NFT value chain capable of massive growth.
Investors can invest in new NFT blockchains, marketplaces, and recognised art and entertainment enterprises.
Considerations When Looking For NFT Stocks To Buy
The price of NFTs depends on how much a buyer will pay for them. In NFT marketplaces, first-hand sellers like artists and musicians set their prices according to demand. When a holder resells the NFT, it depends on rarity and seller demand.
Of course, this is true for most commodities, but NFTs are new. This means there is no comprehensive price history and market standard for distinct types of NFTs. Some artwork NFTs can sell for thousands, while others can sell for $1.
Considering this, it is a safer bet to invest in companies that produce or sell NFTs. These companies have a wider project portfolio and offer more opportunities to holistically earn profits from the NFT sector.
You need to invest in NFT stocks. Here are a few things to consider: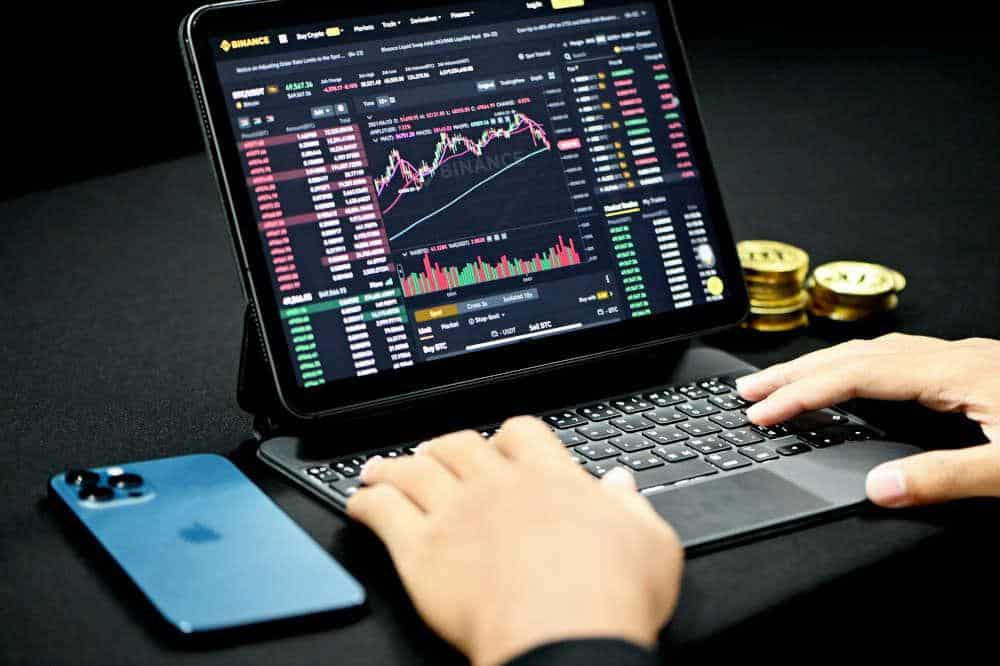 Do Your Research
You need to research the company. This involves visiting its websites and reading all the information you can find. It is helpful to read their whitepaper, prospectus, yearly earnings reports, and list of major shareholders.
Calculate Potential Dividends
You need to calculate how much dividends you receive for being a shareholder in the company. Typically, smaller companies like crypto start-ups do not pay dividends, but larger companies like Twitter or Meta do. Dividends allow you to earn an income from the company's profit. The NFT sector might affect your dividend earnings, but it might only be a small percentage.
Examine Price Charts
It does not take much expertise to read a stock's price trends. Trading volume also helps you see the stock's frequency of trades. The higher the trading volume, the healthier the stock.
You should also find NFT stocks to buy that have healthy upward trends during a period longer than a month. You also need to look at the company's investment in the NFT sector.
Top Five NFT Stocks To Buy
1. Twitter
Twitter is one of the most popular social media platforms in the world. In 2020, it generated over $3 billion in revenue. It has a market cap of over $50 billion.
Twitter Co-Founder, Jack Dorsey, is a crypto fan. He has held various talks with crypto leaders and introduced cryptocurrency as a tipping currency on Twitter. He sold his first tweet as an NFT for $2.9 million.
The company also performed well in 2021. It introduced features to the platform, like Fleets, Revue, and Spaces. They have also focused on making Twitter more creator-friendly. Users can follow creators and pay them for content much easier.
The company has held an NFT giveaway on the platform. It used Rarible to mint seven collectable Twitter NFTs. They included GIFs like the "Reply Guy," "Furry Twitter," and "Rare Form." Users needed to reply to a specific tweet to receive one of these NFTs.
According to Twitter, over 29 million users tweeted about NFTs. The company stated that it would not do any more NFT-related projects after the giveaway.
However, Twitter announced on January 20th that they would launch a Twitter Blue feature where subscribers could use their owned NFTs as profile pictures. This is the first step towards Twitter adding this feature for free users.
Finally, Twitter has dabbled with crypto integration and has hosted NFT giveaways. It currently offers an NFT-focused feature, and its stock price sits at $34.01, down from its 2021 high of over $45. This seems like one of the good NFT stocks to buy.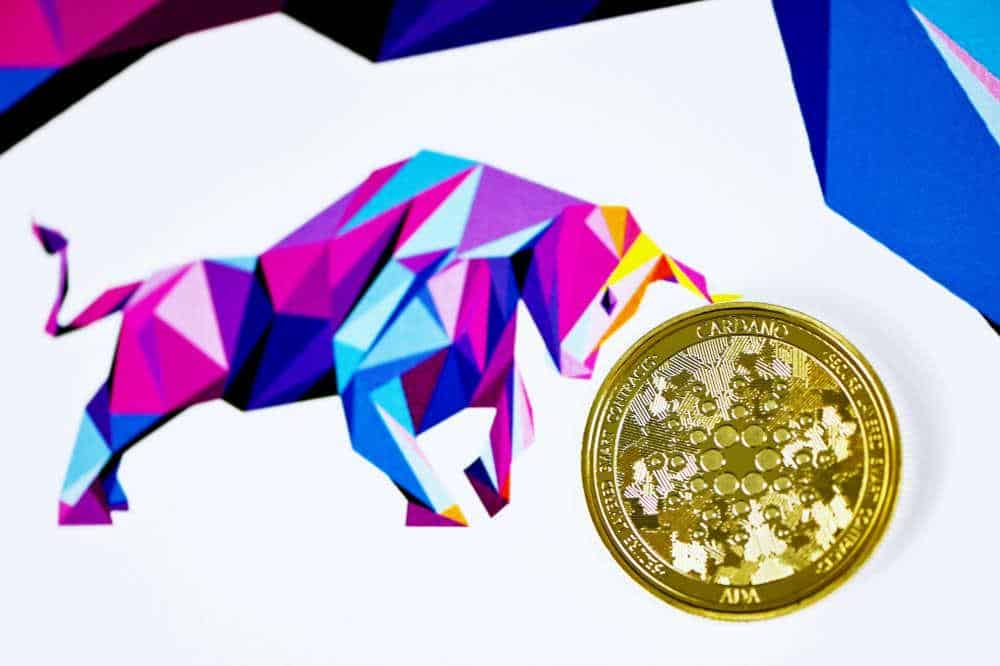 2. Defiance ETFs
Defiance ETFs is a company that focuses on thematic investing. They have various Exchange-Traded Funds for retail and institutional investors.
Their team comprises investment experts like CEO Matthew Bielski. He worked at Direxion as an ETF strategist and Portfolio Analyst at ProShares. The company's President, Paul Dellaquila, is a CIMA and CAIA and holds several other investment licenses.
This company focuses on disruptive industries, and the NFT ETF (NFTZ) invests in companies that sell NFTs and create the infrastructure for NFTs, like blockchains and other platforms. It also invests in the metaverse and cryptocurrency platforms.
It uses the BITA NFT and Blockchain Select Index. The company rebalances the Index quarterly. Each part of the ETF has a weight of 0.4% to 6.5% of the whole ETF.
The components of the ETF consist of shares in Cloudflare Inc., Bitcoin Group Se, Atari, Wisekey International, and others.
Lastly, this passively managed ETF allows investors to buy into the crypto sector with less risk than only investing in one stock. They may receive fewer returns, but it is one of the adequate starter NFT stocks to buy.
3. Dolphin Entertainment Inc
Dolphin Entertainment is a large conglomerate. The collective group of companies focuses on marketing and digital content creation. It has recently focused on expanding its business into the NFT sector.
The conglomerate has already developed partnerships with the Hall of Fame Resort & Entertainment company and FTX. The latter partnership involves partnering with FTX (a cryptocurrency trading platform) to create a large NFT marketplace.
Dolphin Entertainment has already launched its NFT marketplace focusing on the NFL (HOFV), Winter Sports, and a Creatures collection.
The company also has an NFT division called Dolphin Digital Studios (DDS). It focuses on designing, distributing, and promoting NFTs. This includes the gaming, music, film, and technology industries. It has a personal stake in the rise of NFT in the mainstream.
The company's stock has also risen significantly because of its expansion into the NFT sector. Its stock price opened on March 24th 2021, at $29.02 over $10, its closing price of $18.33 the previous day. It is currently trading at $5.79 and has a market cap of $56.296 million.
Lastly, the company sees NFTs as the future of fandom across sports and entertainment. This makes it one of the best NFT stocks to buy.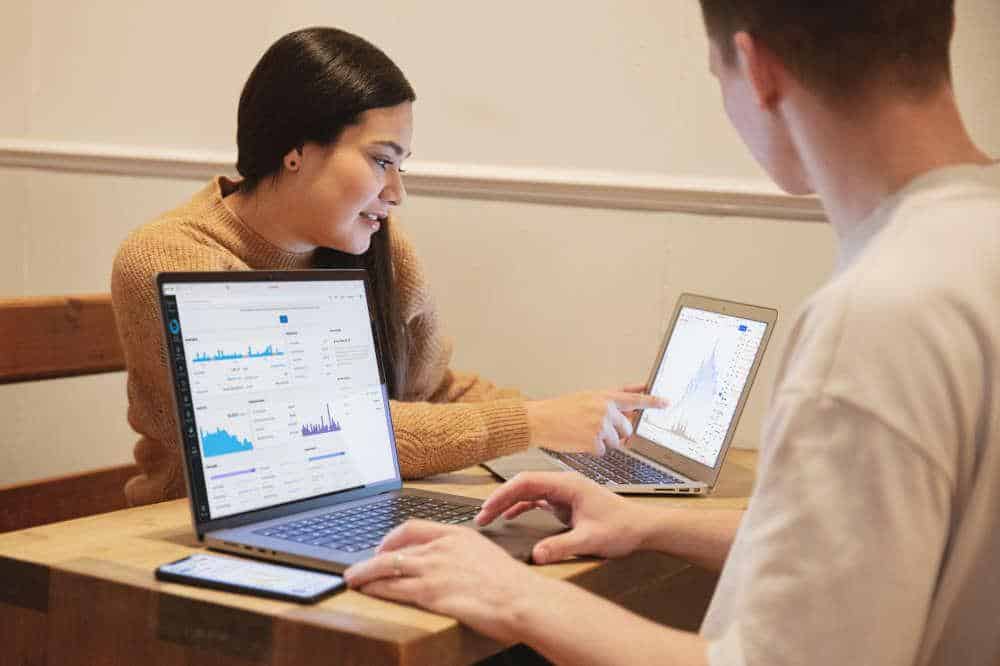 4. Funko Inc
Funko is a company that manufactures rare and collectable toys. Investors have already pumped funds heavily into this stock for several years. They have limited releases of popular characters called Pop! Collection. These range from Rick & Morty to Marvel superheroes. Their business has historically focused on physical toys but has ventured into the NFT space.
The Funko CEO, Brian Mariotti, has stated that Funko has an advantage regarding collectables. He envisions launching Pop! NFTs with an accompanying physical toy.
True to his words, Funko has launched NFT packs called Digital Pop! The packs begin at $9.99 and feature unique stylised figures. Buyers can receive a rare NFT they can redeem for a physical figure. The owner will receive the rare NFT in their wallet 120 days after the launch of a pack.
The $9.99 pack contains 5 Digital Pop! Collectables. While the $29.99 pack contains 15 figures. The company will release the packs in a series. Each series will have limited stock.
Funko stock has been trading at $16.93 and between $11 and $27 over the last year. It has a market cap of over $600 million. This is a strong-performing stock.
Lastly, Funko already has a massive customer base in the collectables market. With the release of NFTs with scarcity and rarity, this is one of the best-performing NFT stocks to buy.
5. Wisekey
Wisekey is a Swiss company focusing on cybersecurity-related to IoT, blockchains, and artificial intelligence. It manufactures microchips that use blockchain technology to secure and authenticate identities in multiple industries. These include automotive, finance, cryptocurrencies, and smart cities.
The company has already developed an NFT application that can help authenticate and identify ownership of digital assets.
Wisekey wants to expand NFT uses beyond art verification to the cryptocurrency sector. It has also launched a high-end NFT marketplace.
The company has also launched a space satellite, WISeSat, that interacts with its Ines platform. This will allow the satellite to authenticate, identify, issue digital identities, and manage hundreds and millions of IoT devices. This scope of technology, if successful, will advance the 4th industrial revolution significantly.
Lastly, Wisekey is one of the safest NFT stocks to buy because it relies on developing technologies that use NFTs for real-world applications. Its other projects leverage innovative technology to provide security for the next generation of the internet.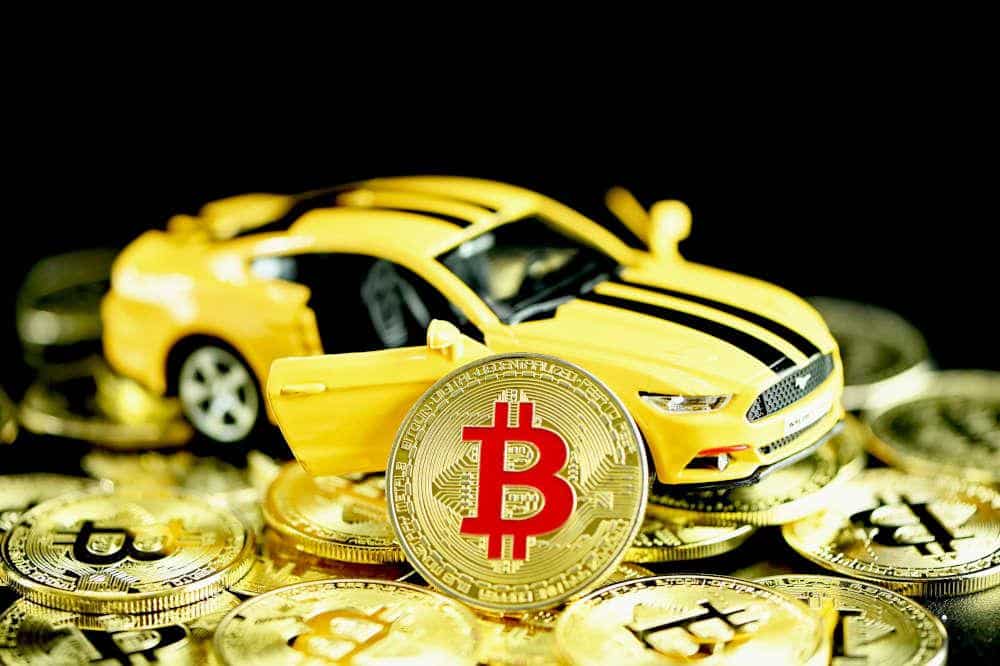 Final Thoughts
Investing in the NFT sector requires a long-term view of the crypto industry and the future of commerce. Will businesses use NFTs in the metaverse? Will artists accept NFTs as the next medium of distribution?
When thinking of NFT stocks to buy, you need to think about what is the safest, most obvious, or best investment to make. Stocks fluctuate, but you can hedge your investments with an ETF.
It comes down to how much faith you have in NFTs.