Web 3.0 is becoming a reality since the advent of smart contracts and layer two scaling solutions for popular blockchains. Developers do not need to concern themselves with high gas fees, so they can focus on providing novel experiences to users without sacrificing security for decentralization.
Notably, the best crypto casino can offer more crypto gambling games to users as more web3 applications launch.
Currently, a few web3 writing tools utilize the power of the blockchain and cryptocurrencies. Let us look at one of the most novel, Mirror.xyz, and compare it to other popular writing tools.
What is Web 3.0?
The next iteration of the world wide web moves away from the centralized monopoly large corporations have over content and advertising on the internet. Companies like Google and Amazon control most of the content visible to users through their search engines and server hosting applications.
However, web 3.0 aims to decentralize each aspect of the web experience for users and creators. It includes platforms where users have complete control of their content and creators can own domains without paying a hosting fee to a specific company.
It also extends to how users interact with content. They can own part of a creator's content and fund their following projects without needing to disclose their personal information.
Accordingly, blockchain technology allows developers to create these platforms. Once they launch their applications on the blockchain like Ethereum or Polkadot, they can give governance control over to the community without compromising the platform's security or efficiency.
The Main Functions Of Web 3.0
To summarize, decentralization means that users own their data. They can store their assets on the blockchain, where only they can access them. They only need to pay an initial transaction fee to record their data on the ledger.
Moreover, by leveraging AI, developers can automate transactions and governance protocols with smart contracts. It frees users to focus on content rather than protocols and regulations. It means that immutable rules do not rely on human judgment.
Authentication occurs on the blockchain and is ubiquitous across web 3.0 platforms. Additionally, smart contract implementation allows users to access media without centralized authentication. They no longer need to log in to different sites using usernames or passwords. They only need their public blockchain addresses.
What Is Mirror.xyz?
Mirror is a web 3.0 writing platform that allows writers to own their content and launch various fundraising projects through the platform.
Denis Nazarov developed the platform in 2020 and, with a dedicated team, launched the platform following the rules of a web 3.0 platform.
Accordingly, the most critical aspects are decentralized posts, no need to sign multiple posts with a crypto wallet, writing cannot be expensive, and the platform cannot be responsible for data security.
How is Mirror web 3?
Mirror does not store any data but relies on a blockchain-based data storage protocol, Arweave. It can retrieve all content data and authenticate authorship within the Mirror platform. Users permanently store data with a one-time fee for executing the transaction. It removes any form of centralization for user content.
Secondly, Mirror does not own writers' domains. Each writer that joins the platform receives a domain in their wallet address. They can claim a domain name using the Ethereum Name Service. It requires a licensing fee for each year of domain ownership. Registering for five years costs around $100.
Thirdly, once users connect their wallet to the platform, they do not need to sign every action. Your crypto wallet authenticates your access to content. It includes commenting, posting new content, or liking another user's post. Accordingly, there is no need to use email logins.
Joining the Mirror.xyz DAO
Mirror lets all its users become part of the platform through an initiative called the WRITERACE. Each week prospective members can apply to receive 1 WRITE token, which allows them to join the Mirror DAO (Decentralized Autonomous Organization). Being a member of the DAO makes them part owners of the platform. They receive publishing power on the platform and a unique domain name.
Furthermore, this was the only way writers could publish their work on the platform, but Mirror has since paused the WRITE Race a year after its launch. Anyone with a compatible crypto wallet can begin publishing their work on the platform.
How Mirror.xyz Works
The platform now allows anyone with a crypto wallet to join the platform. Users only need to connect their Ethereum-capable wallets to the Mirror platform from the application dashboard.
It does not require a positive ETH balance, but minting posts as NFTs have specific gas fees. Users can choose to import their previous blog posts with a link, or they can create their posts using the platform editor.
Users can run crowdfunding projects from the dashboard and auction off their content to other users on the platform as an NFT.
Main Features
The Mirror.xyz writing tool operates similarly to Medium or other blogging services. The only difference lies in monetization and hosting ownership.
Dashboard
Firstly, there is the Mirror dashboard. It is the central hub where writers can manage their previous posts, mint NFTs, and create new posts. They can also view their current crowdfunding projects and apply to become members of the Mirror DAO when it resumes in the future.
Moreover, multiple guides assist new writers with making their first posts. There are also step-by-step instructions for customizing posts and learning more about the platform.
Lastly, various settings allow writers to link to their social media accounts, add contributors to their posts, and customize their profiles according to their needs. The dashboard is snappy and rarely results in any errors.
Entries
Secondly, the dashboard has the Entries tab. Here writers can create, edit, and mint posts. With the editor, they can embed media blocks in their posts. It includes images from the web or uploaded. It also allows writers to create economic blocks for auctions and NFTs. It only requires using the web tool in the editor and works as smoothly as a non-blockchain-based content editor.
Furthermore, it has added functionality for making compelling blog posts. These include adding quotes from other sources and creating metadata for SEO, like descriptions and tags. Creating Heading blocks is also simple enough for writers familiar with other blog services. It also allows meta previews and custom images for search engines and web 3.0 indexes.
Lastly, writers can import their previously published posts with all formatting and embedded media and links included. This feature works well and stores all data on Arweave without the writer needing to follow any additional steps.
Crowdfunding
Mirror.xyz has an extensive crowdfunding mechanism for writers. This novel mechanism allows writers to raise funds for their projects using the Ethereum blockchain. Once a writer adds a crowdfund block, their supporters can purchase a token for the project. It indicates part ownership of the project and proof of support.
Each crowdfund starts on the dashboard. Writers only need to navigate to the Crowdfund tab and create a campaign. The project requires a name and a cover image. The writer also needs to state their ETH funding goal and a stretch goal (if they have more support than needed). It also requires a recipient address. It is where all funds for the project goes to. It can be any Ethereum blockchain address.
Most importantly, each crowdfund has a token. The platform mints 1000 tokens for 1 ETH. Once a writer launches a project, they need to name their token, choose a symbol, and state their share of the minted tokens.
NFT Editions
Writers can mint NFT Editions that they can embed in their posts or use as rewards during crowdfunding.
Moreover, they must include a price, media file, supply, and recipient address. Writers can choose between minting a .jpg, .png, .gif, or .mp4 file.
Editions appear as blocks on the platform so writers can embed them like any other block on their posts.
Accordingly, writers only need to upload a compatible media file from the Editions tab on the dashboard. From there, they need to add a title and description. They then need to set the supply for the NFT collection. It ranges from 100 identical NFTs for 0.25 ETH to one unique NFT for 1 ETH.
Lastly, once a supporter buys an NFT, they can trade it on a supported marketplace like Zora. Writers can also embed external NFTs from several marketplaces.
NFT Rewards
Writers can also create rewards for their supporters in the form of NFTs. They can tier the rewards according to rarity.
Furthermore, writers can tie the price of their NFT rewards to their funding goal. It can assist with raising the required funds for a project.
Splits
Splits are an essential feature for the monetization of content using web 3.0. It gives collaborators, creators and their fans, and co-authors the avenue to share profits from fundraising or the sale of their content on Mirror.xyz.
Users can create a split on the dashboard. The split deploys as a smart contract and splits profits between addresses. The split needs to equal 100% of the shared funds, and it currently only works for ETH. Using any other ERC20 token will result in locked funds.
There are multiple use cases for splits. Writers can use it to evenly spread royalties for co-authoring a post or represent profits from a crowdfunded project.
Lastly, this brilliant feature encapsulates the idea of a decentralized creator environment using a web 3.0 writing tool.
The Verdict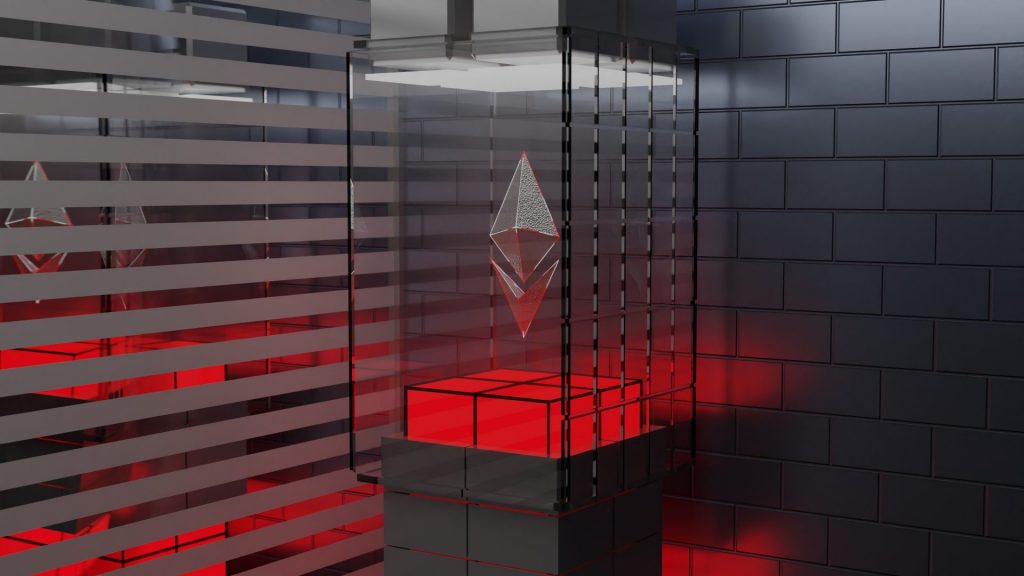 Mirror.xyz is a working and simple introduction to web 3.0 publishing. It is the only barrier to entry for writers, anywhere between $50 and $100. Writers can crowdfund their writing projects with an engaged community without paying for hosting services other than using the ENS.
Most importantly, the platform effectively utilizes NFTs and crypto tokens to allow actual authorship for writers and tangible investments by supporters and fans.
It is a viable platform for writers, but some alternatives offer slightly lower prices and more social features.
Mirror Alternatives
Sigle
Sigle is another web 3.0 writing tool that uses the Stack blockchain. Creating an account using Sigle is much simpler than with Mirror.xyz.
Firstly, you do not need to connect a crypto wallet, and you do not need to register a domain name. Instead, you can rename your Stack block ID from the settings menu on Sigle.
However, it does lack the monetization features of Mirror. There is no straightforward way to start a crowdfunding project.
In summary, it is easier for onboarding, but it lacks the functionality of Mirror.
Steemit
Steemit runs on the TRON network and has a native currency, STEEM. It combines curated content (blog posts) and social media.
Its user interface resembles Reddit. Users see a range of articles that they can upvote or downvote on the homepage. Users can filter content based on community, and trending topics, among others.
Steemit also shows how much money a post has made from users commenting, liking, and sharing it. Writers can earn STEEM from a very active community.
Finally, compared to Mirror.xyz, Steemit does not have many monetization options and relies on a volatile cryptocurrency. Although, its social features make it easier for writers to find an audience.
Final Thoughts
Mirror.xyz is a powerful monetization tool for writers. It allows easy NFT minting and crowdfunding features within a simple dashboard and is currently one of the best three web writing tools available.
Although it costs around $100 to register a unique domain name on ENS, that is the only downside. It has much more utility than other popular writing tools at the moment.