The Non-Techie Explanation
To put it simply, provably fair is the term used to describe games that have a verifiably random game result. What this means is after you complete your game, round or session, you can use a third-party verifier to make sure the casino did not manipulate any of the game's results.
You Must Do Your Part!
Just because a casino uses provably fair random number generation (RNG) doesn't mean they can't or won't cheat you. The reason provably fair works are because you, the player, are given the ability to participate in the RNG. You do this by choosing your client seed. Always choose your client seed. Otherwise, the casino will use a preset seed pair which completely voids any provable fairness of the coming game results. Think of choosing your client seed like cutting a deck of cards. You would cut a deck of cards to ensure the dealer didn't have the cards arranged in a certain order that would benefit him. The same goes for choosing your client seed.
How To Change Your Seed At BC GAME
BC GAME uses provably fair RNG on its entire selection of games. But, like any other provably fair site, you must change your client seed. BC GAME has made this a straightforward 2-step process for you. Here's how with pictures!
Step 1. Open the Seed Settings by clicking the seed icon towards the bottom of the game screen.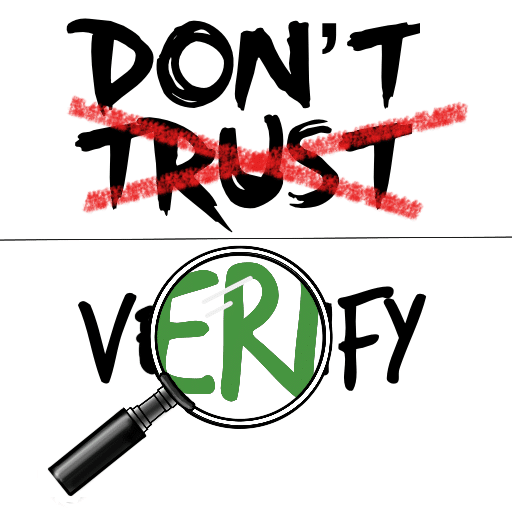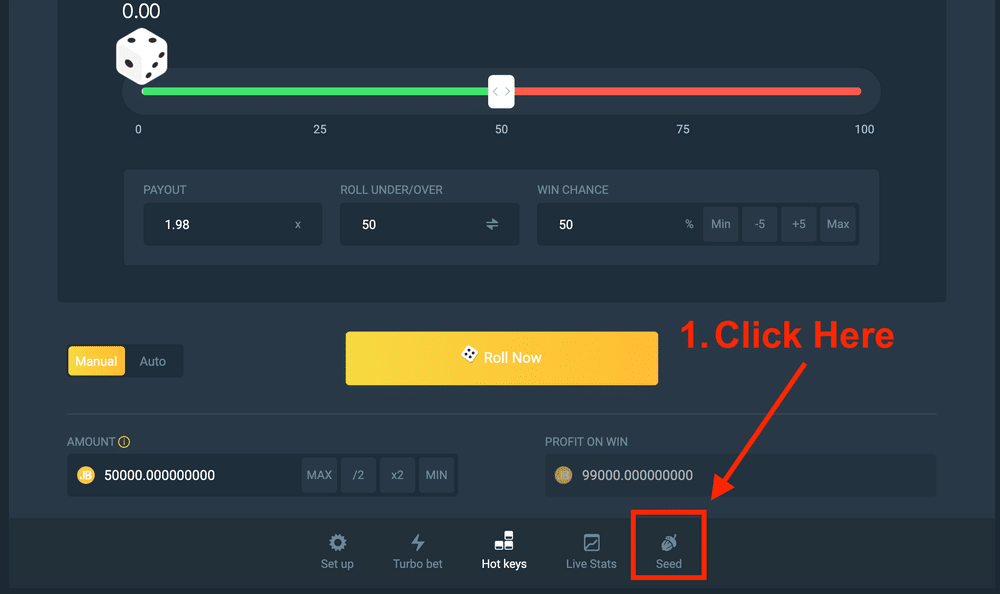 Step 2. Manually enter a new client seed and then click confirm.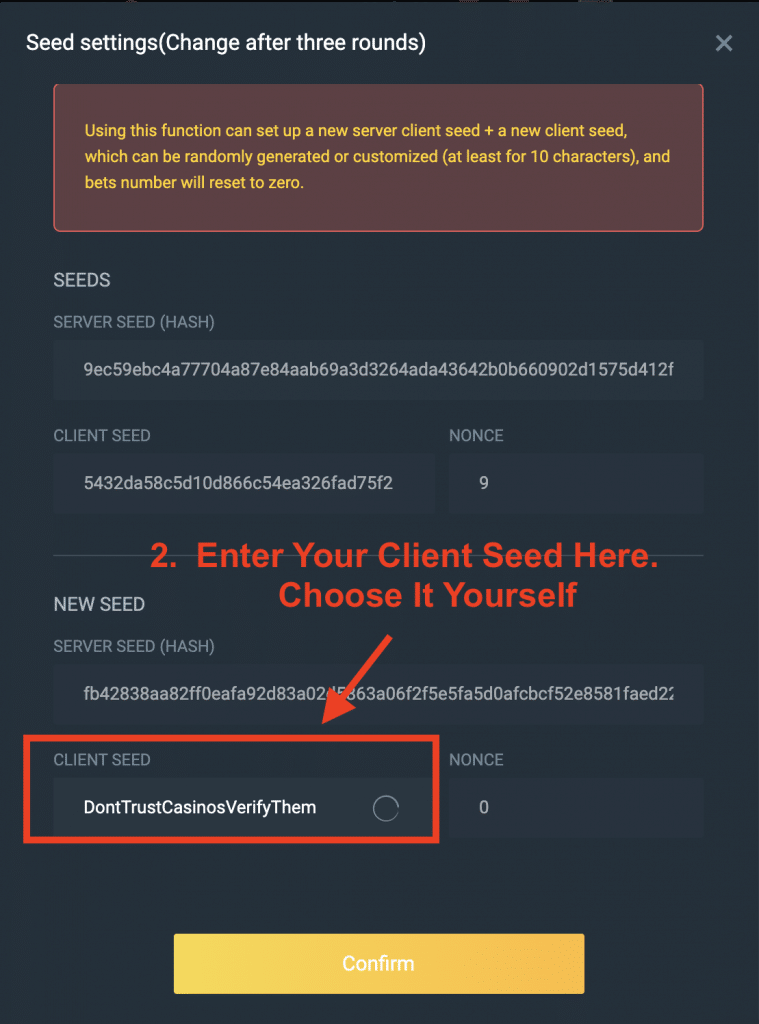 That's it! You can now be sure that all your future bets will be random. However, placing your trust in an onsite settings menu is not good enough. The only way to make sure provably fair casinos are, in fact, fair and stay that way is to check up on them from time to time using third-party verifiers.