In October 2021, the NFT trading volume reached over $10 billion. This amount of trading activity shows a massive interest in Non-fungible tokens.
In contrast to regular cryptocurrencies like Bitcoin, which users spend to play crypto gambling games on the best crypto casino, NFTs are unique.
They give rise to a new gaming industry, sports, and collectables market. Users can now purchase an in-game NFT with the certainty that it is unique. Users can buy NFT art and track their ownership as the illustration passes hands many times.
APENFT is aware of this growing market and aims to support and fund NFT projects. Let us look at how they aim to achieve this and how far they got in 2021.
What Is APENFT?
The APENFT foundation aims to be a driving force in converting fine art into NFTs and providing a marketplace for emerging artists to mint new NFTs and sell them using various platforms.
Non-fungible tokens, or NFTs, differ from conventional crypto tokens. Firstly, they are unique. This means each minted token is distinguishable from others. Users cannot divide them into fractions and trade them. Lastly, they can retain their identity in multiple settings due to their uniqueness.
This makes NFTs perfect for the fine art industry. Because they retain their uniqueness and have indivisibility, projects can mint digital versions (NFTs) of famous paintings and trade them on blockchains.
The Tron and Ethereum blockchains support the foundation by minting NFTs and securing them on the blockchain, and the BitTorrent File System (BTFS) handles NFT storage.
History
APENFT officially registered as a foundation in March 2021. Its mission is to bring world-renowned art to the NFT industry. They have acquired a team of art professionals from institutions like Christie's and Sotheby's
Its president, Steve Z. Lui, has a background in Electrical Engineering and an MBA in Finance. He has also worked for large financial institutions like Nomura International, Fidelity International, and others. On top of that, he has experience in managing business equity at security firms.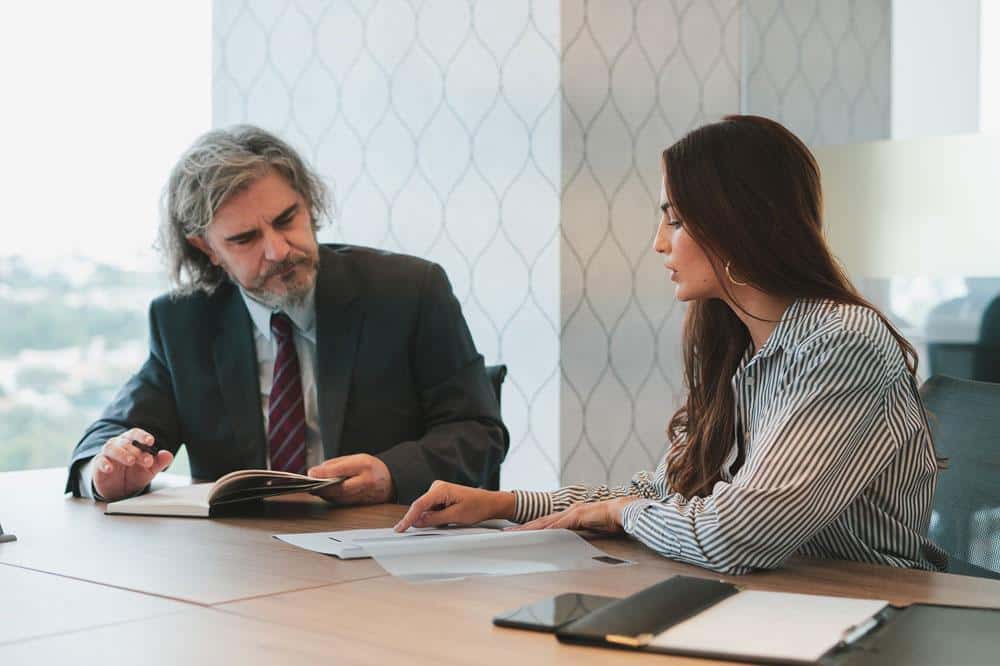 Since its inception, the foundation has partnered with many organisations and projects in the NFT and traditional art industry. They continue to fund emerging NFT artists and new GameFi projects and collaborate with NFT marketplaces.
Roadmap
Furthermore, the foundation has outlined its roadmap in four phases.
Phase 1 includes building the framework of its NFT ecosystem. This includes creating ERC721 and TRC721 tokens (NFTs). These NFTs will represent artworks on the Ethereum or Tron chain, respectively. Furthermore, the foundation will ensure its compatibility with several other platforms.
Phase 2 will focus on growing the foundation's token: $NFT. This governance token will give holders governance rights on the foundation DAO. The foundation will also airdrop $NFT to holders of partner tokens like TRX, BTT, and others.
In Phase 3, the foundation will begin expanding its business. They will promote the tokenisation of artworks and gain traction with entertainment celebrities. They will also expand their art collection with traditional and NFT artworks. $NFT holders will also participate in building the foundation's art collection and help grow its ecosystem.
In Phase 4, with its business expansion and wide circulation of $NFT, the foundation will build on top of its NFT ecosystem and "secure the key to authorisation and confirmation of the digital world." According to its whitepaper, it will expand into digital entertainment and real-world NFT projects.
How Does It Work?
APENFT uses the TRON and Ethereum blockchains to mint NFTs of fine artworks and allows for their trade. It utilises BTFS for NFT storage.
The platform also has a cryptocurrency, the NFT token, that allows its holders to participate in platform governance. It aims to fund NFT art projects and build an NFT collection of well-known fine art.
TRON And Ethereum Blockchain
The TRON blockchain has over 50 million users. Its CEO, Justin Sun, has been an active participant in the fine art market and is also the CEO of BitTorrent.
TRON is like Ethereum, allowing developers to create decentralised applications using smart contracts. Accordingly, APENFT uses ERC20 and TRC20 smart contracts when storing minted NFTs.
NFT Token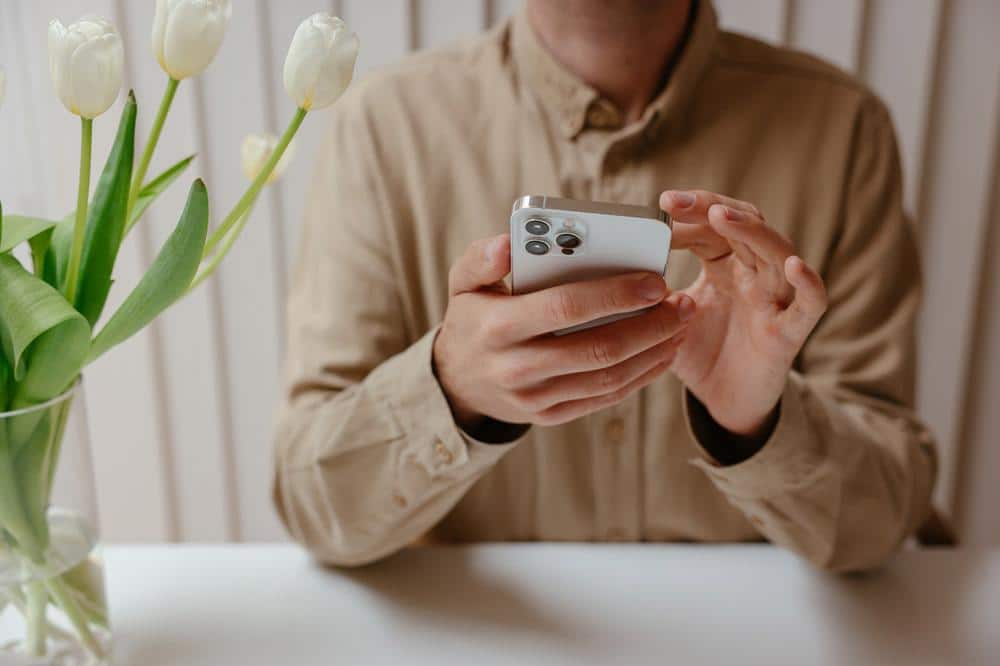 APENFT minted their cryptocurrency, $NFT, in May 2021 with an initial issuing price of $0.000 00012. It has a total supply of 999,990,000,000,000 $NFT. They are ERC20 and TRC20 tokens.
Moreover, the foundation plans to allocate the token among various stakeholders. Artist partners receive 30%. DeFi airdrop and mining receive 19%, and the NFT team receives 19%. The initial exchange listing is 2%. The foundation reserves 20% for NFT works purchasing and 10% for strategic partnerships.
Additionally, users can buy $NFT on a decentralised exchange like Sunswap and other exchanges, Huobi and LBank. The token has a relatively modest market capitalisation of $106,986,881, but it has only recently launched.
Airdrops
The foundation began an Airdrop campaign in June 2021 for TRC20-BTC, TRC20-ETH, TRC20-TUSD, BTT, and JST holders. Token holders that used a compatible exchange and wallet would receive a proportion of $NFT based on their token balance on the 10th of each month. 5% of the total $NFT supply will be Airdropped. In the first month (June), the foundation airdropped 1% of the total supply. Then it will Airdrop 4% of the total supply from July 2021 to June 2023.
Accordingly, the first month's airdrop equalled 9,999,900,000,000 $NFT. The subsequent months will equal 1,666,650,000,000 $NFT.
BTC and ETH holders will receive 3% of the airdrop. TUSD holders will receive 4%, and TRX holders will receive 40%. BTT holders will receive 30%, and JST holders will receive 20%.
Users need to have balances greater or equal to the tokens they hold. For example, TRX holders need 100TRX, BTT holders need 2000BTT, BTC holders need 0.0002BTC, and ETH holders need 0.003ETH. TUSD holders need 7TUSD, and JST holders need 100JST.
Platforms that support the airdrop include Binance, Huobi, Lbank, Poloniex, Gate.io, and others.
Lastly, the foundation adjusted its Airdrop strategy and removed TRC20-BTC, TRC20-ETH, and TRC20-TUSD and replaced them with the WIN token. Holders now receive Airdrops if they hold WIN (10%), TRX (40%), BTT (30%), and JST (20%).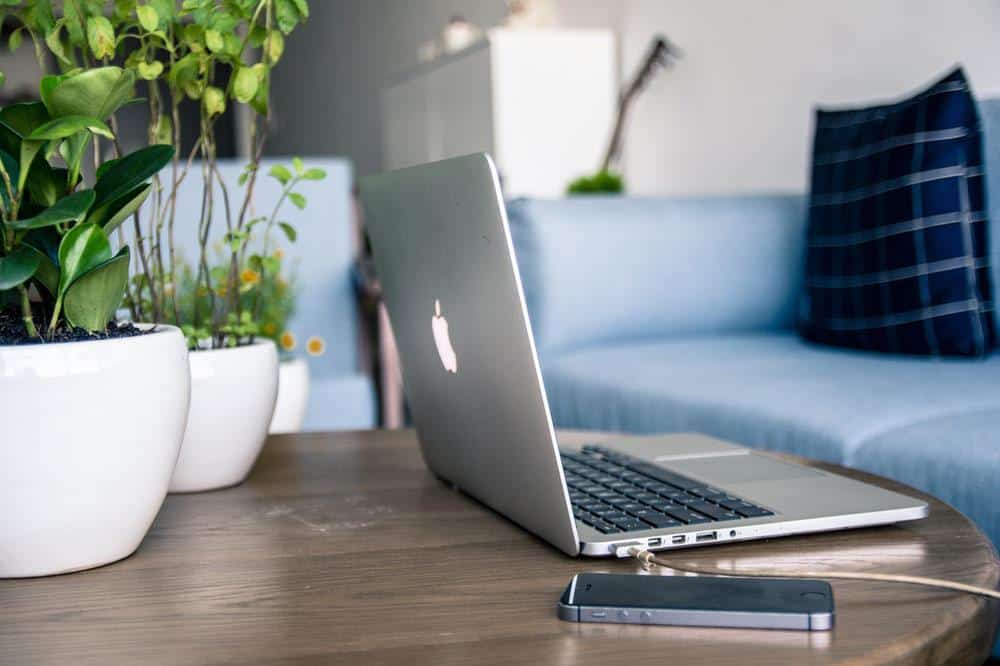 Platform Governance
$NFT holders can use their tokens to participate in voting for proposals. Holders can create proposals with a $NFT balance of more than 4,999,950,000,000 $NFT. A proposal must receive a majority of the votes to pass, and the total supportive votes must be at least 19,999,800,000,000.
To date, there have been three proposals brought to the community:
A proposal to auction Andy Warhol's artwork at the Binance NFT auction.
Buyback and burn the tokens from the sale of the artwork.
Choose three works to participate in the Odaily NFT Carnival.
Lastly, $NFT holders can receive token rewards for participating in governance activities. This is proportional to their $NFT balance.
Wallets
To buy and use $NFT, users need to use a compatible wallet. It needs to support TRC20, TRC10, and ETH20 tokens.
Tronlink
Tronlink is a decentralised wallet fully compatible with TRC10 and TRC20 tokens. It supports multiple account creation and is integrated into many TRON-powered applications. Currently, users can connect their Tronlink wallets to purchase $NFT and vote on governance proposals.
Klever
Klever is a non-custodial wallet like Tronlink. It allows its users to buy crypto with a credit card and swap tokens straight from the wallet. It also has a decentralised application browser compatible with the TRON blockchain. Users can also stake TRX for TRON mining.
NFT Storage
APENFT offers NFT storage using the BTFS (BitTorrent File System). It is the largest decentralised file system in the world. TRON works with BTFS to provide secure, cheap, high-performance file storage.
The BTFS uses a proof-of-storage consensus mechanism to ensure that renters always receive their required storage space. The file system also uses nodes spread worldwide, which is highly scalable. This, coupled with TRON's speedy throughput, means that the BTFS will not slow down due to congestion.
NFTs minted into TRC 721 / ETH 721 will be accessible to their owners through the BTFS. This adds security and trustless protocols needed for an NFT project.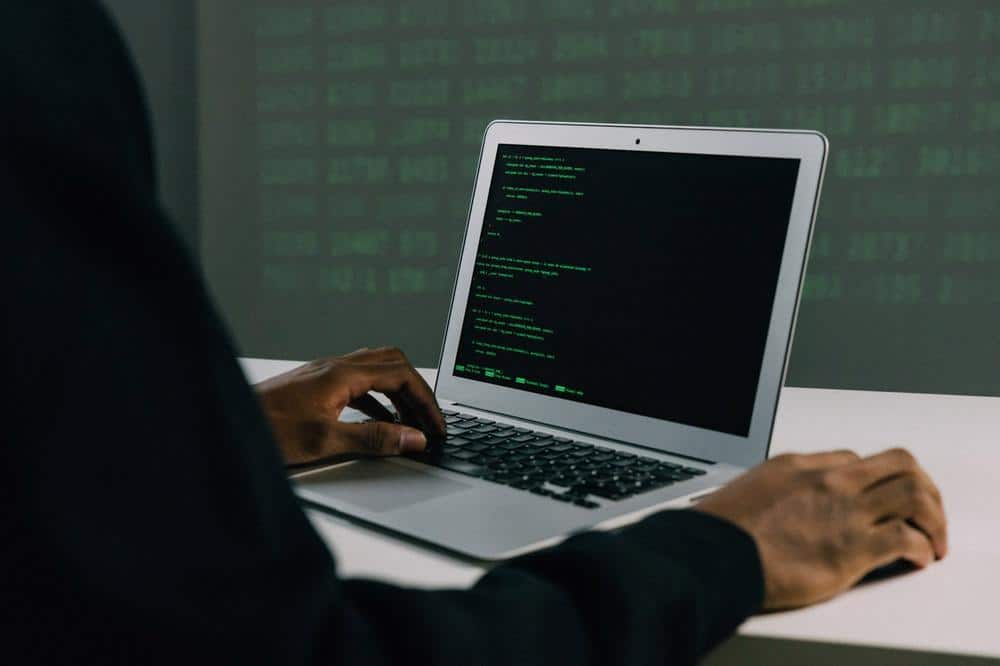 Partnerships and Funds
The APENFT Foundation focuses on partnering with and funding various NFT projects to provide a platform where fine art and NFTs become equals. This democratisation of art begins with running calls for submissions, acquiring real-world art, minting them into NFTs, and supporting new artists with NFT creation.
Beeple
The foundation has partnered with NFT artist, Beeple, on a few occasions. Firstly, the foundation donated Beeple's ABUNDANCE during an NFT Auction dinner in May 2021. Next, the foundation added five of Beeple's works to its collection.
Justin Sun
CEO of TRON, Justin Sun, has donated multiple artworks to the foundation. They total over $300 million. These include famous works from Picasso, Andy Warhol, and Beeple.
Additionally, he helped fund the Art Dream NFT Fund. The initial funding stands at $100 million. It is meant to support and fund projects in various sectors related to NFTs. These include GameFi and Metaverse.
Tpunks
Tpunks is the first NFT on the TRON blockchain. It has over 10 000 NFT collectables, and in September 2021, it entered a strategic partnership with the foundation. Their first act as partners was to create an NFT Avatar Sales Event that went live on the Binance NFT marketplace. They put 50 avatars for sale.
Furthermore, the foundation will consider adding Tpunk avatars to its collection in the future. Justin Sun has already donated his Tpunk to the collection. This gives artists another avenue to create content and a platform to showcase it.
TronLoot
TronLoot is the first Loot on the TRON blockchain. This NFT marketplace allows $NFT holders to buy and sell randomly generated text-only adventurer gear NFTs on-chain. Holders need to purchase mystery boxes, or they can view gear up for sale by other users.
TronLoot encourages users to use the Loot however they want. They could create an adventure game on the TRON blockchain, for example.
BAYCTron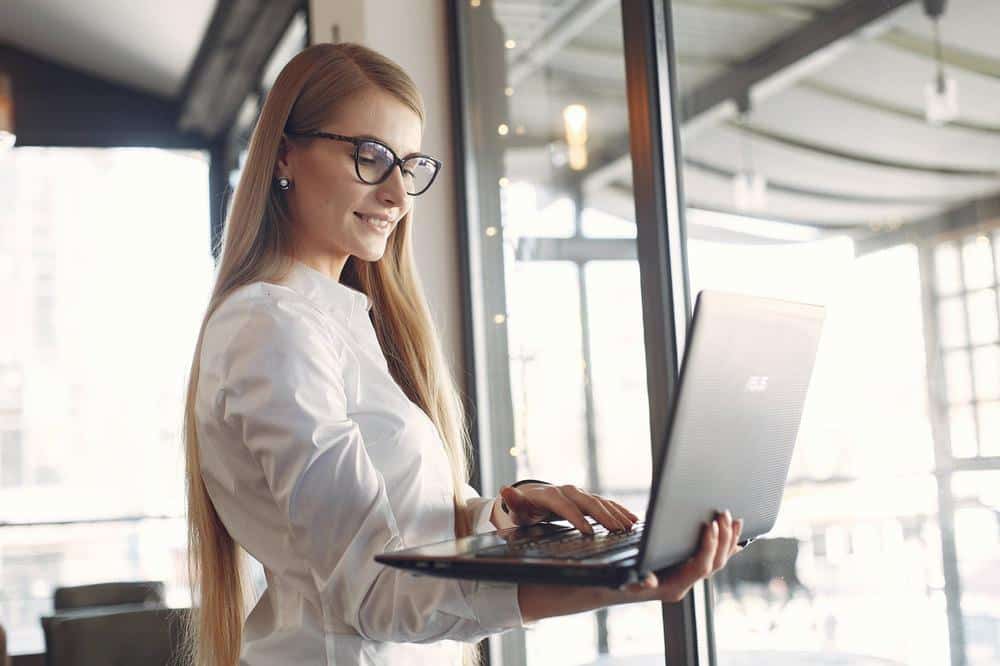 BAYCTron is an NFT creation platform where users can mint bored ape avatars with randomly generated attributes. These could be from over 170 features, including jewellery, heads, expressions, and headwear. The minted apes are NFTs, and each has a rarity score that affects its price in the BAYCTron marketplace.
Currently, users can only mint mutant apes by connecting their Tronlink wallets to the official site. The foundation has supported the launch of the platform on the Tron blockchain.
Tron Cool Cats
Cool Cats Tron allows users to mint digital illustrations featuring cats. The collection boasts over 10 000 unique illustrations, including famous characters from Pokemon, Star Wars, and DC comics.
Users can currently mint these cat illustrations on the Tron blockchain. They only need to link their Tronlink wallet on the official website and follow the instructions. They can also view already minted illustrations in the gallery and trade illustrations in the marketplace.
The foundation has funded Cool Cats Tron to provide it with more liquidity and value.
Final Thoughts
The APENFT foundation attempts to create a space in the NFT industry where fine art and NFTs can share a common entry point. Average internet users will get an opportunity to bid on NFTs by emerging artists or world-renowned artworks minted as NFTs using the Tron blockchain.
The foundation has already funded various NFT projects focused on NFT creation and trade. They have begun adding artworks by famous artists, including Picasso and Beeple, to their collections.
Moreover, they have launched art contests where emerging artists can win prizes by showcasing their skills.
In summary, The foundation is still a young project with much growth potential. Its $NFT token does not currently have many use cases, but holders can participate in platform governance.