BitTorrent has been around since before the cryptocurrency boom. It was one of the first decentralised networks on the internet.
Then in 2019, the BitTorrent team and the TRON Foundation launched the BitTorrent Coin, which has since been performing well on the market.
But with so many crypto exchanges and wallets available to crypto enthusiasts, where to buy BitTorrent Coin securely becomes an important question.
Crypto users can play crypto gambling games on the best crypto casino, but they need a secure wallet to store their winnings and a reliable exchange to buy more crypto.
This guide will give an overview of BitTorrent Coin, its DeFi products, and a few of the best exchanges and wallets to buy and store BitTorrent Coin.
What Is BitTorrent Coin?
BitTorrent is one of the first decentralised networks on the internet. Before blockchain technology, it was a peer-to-peer file-sharing network. Its users could download and upload torrents and links to a file on a user's computer. They could choose to continue sharing the file with others on the network (seeding) or just download files from the network (leechers).
Justin Sun, CEO of TRON Foundation, acquired BitTorrent in 2018. A year later, BitTorrent launched the BitTorrent Coin (BTT) on the TRON blockchain. It had a successful ICO (Initial Coin Offering).
Furthermore, Since BTT's launch, its price has grown by more than 2,500% over the last year. At the time of writing, its current price stands at $0.002842. And many analysts have predicted further price increases for the rest of 2021.
The question of where to buy BitTorrent Coin has become much easier as major and decentralised exchanges have begun listing the cryptocurrency. BitTorrent has also released a crypto wallet on the network. This makes it easier for BTT holders to transact between exchanges and wallets.
BitTorrent Coin Distribution
The TRON Foundation created 990,000,000,000 BTT. They have been distributed across stakeholders in the project. These include 6% of the total supply in a public sale, 2% in a private sale, and 9% in a seed sale.
Furthermore, they have reserved 10% for airdrops over six years. This includes new BitTorrent Web users receiving an initial BTT balance in their wallets to begin using BitTorrent Speed.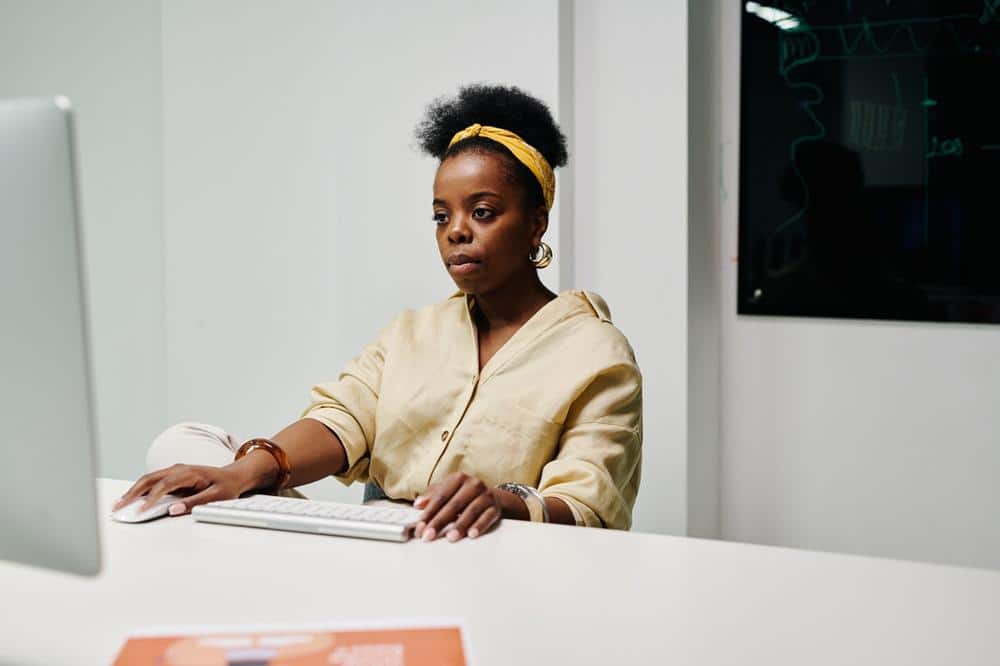 The BitTorrent team and the BitTorrent Foundation receive 19%, while the TRON Foundation receives 20%. This means that the developers of the ecosystem have a total of around 40% of the supply. This could be a negative sign for some investors because the developers might change the ecosystem without the community.
Moreover, the ecosystem receives 19.9% of the token supply and Partnership tokens round out the remaining 4%. There are currently 659,952,625,000 BTT in circulation.
History Of BitTorrent Coin
Bram Cohen founded BitTorrent in 2001. He created the platform for peer-to-peer file sharing. The network's decentralisation enticed Justin Sun to purchase it for $140 million in 2018.
In 2019, The BTT ICO raised $7,200,000 and sold 60 billion BTT coins in just over an hour. It has a market capitalisation of $1,878,535,117, and the circulating supply is around 670 billion.
With the launch of BTT on the TRON blockchain, users on the BitTorrent network have incentives to continue sharing files on the network. BitTorrent X also includes Dlive, a broadcasting platform where users can create or participate in live broadcasts and earn BTT.
How Does It Work?
BitTorrent Coin is a TRC-10 token. It is meant to merge the BitTorrent protocol with the TRON blockchain. Currently, BTT transactions do not occur on the public ledger. Instead, there is an on-chain / off-chain exchange between a private ledger and the TRON public ledger. The developers did this to mitigate the volume of lots of new transactions.
Traditionally, the protocol works where users upload pieces of a file to the BitTorrent network. These seeders allow access to the file on their computer, and the leechers download pieces of the file from many other users' computers.
This led to leechers only downloading the file and not allowing other users to download it from their computers. This meant torrents (a link to the file) did not have enough users seeding the file. Moreover, users cannot download a file without seeders. Ultimately, the unseeded torrents become unavailable on the network.
BitTorrent Speed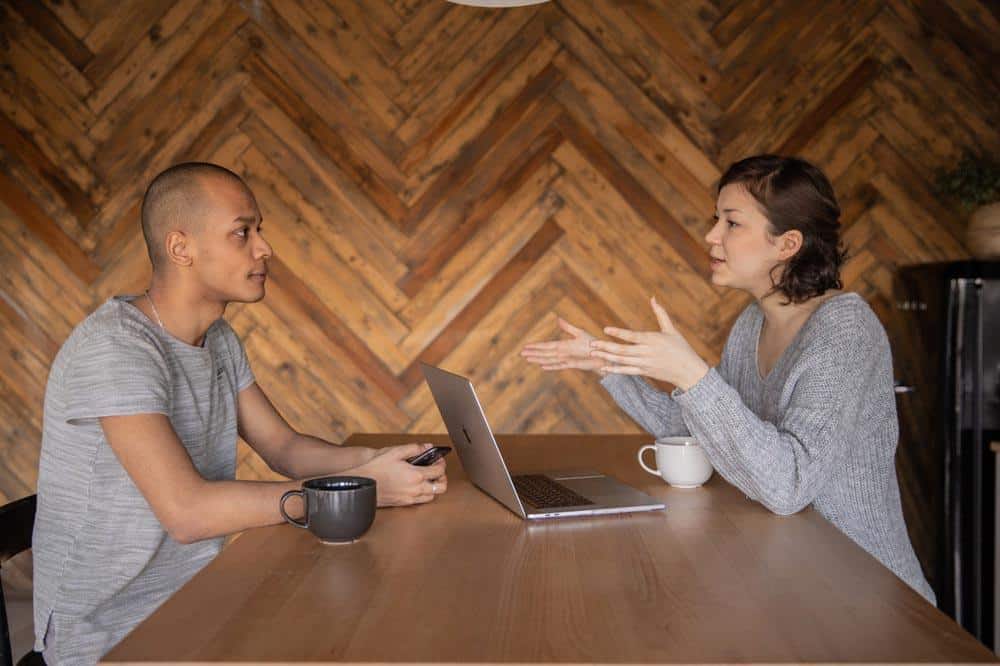 The TRON Foundation looked for a solution to this problem. They introduced BitTorrent Speed. The idea was that this protocol incentivises users to continue seeding torrents after downloading them. These seeders (service providers) now receive faster download speeds and BTT as a reward for seeding torrents.
On the other hand, leechers (service requesters) now have to bid BTT to access torrents on a service provider's computer.
BitTorrent Speed does not change the BitTorrent protocol. It is only an added layer that aligns the platform with the TRON blockchain.
BitTorrent Speed works on a bidding system. Here service requesters bid a portion of their BitTorrent wallet balance in BTT, and an automated system determines whether the service requester won. The system calculates the bid based on the remaining download in kilobytes, the spending rate, and a service requester's BTT balance.
This means that the bid might change during a download, but a user only needs to rebid if the bid changes by more than 10%.
In summary, BitTorrent Speed uses an automated bidding system to determine how much a service requester needs to pay service providers. The BitTorrent Coin Whitepaper states that the developers might give users more control over the bidding process in the future.
Where To Buy BitTorrent Coin
BTT is available on over 40 crypto exchanges where traders can buy or sell cryptocurrency. BitTorrent also has an airdrop program, which supports over 60 exchanges.
Accordingly, there are many options for where to buy BTT crypto. But traders need to stay aware of the risks involved in trading cryptocurrencies.
Firstly, exchanges remain targets for hackers. They might gain access to exchange and steal private crypto keys.
Secondly, cryptocurrencies have volatile price movements.
Additionally, some exchanges might be cheaper, faster, or more secure than others.
1. Bittrex
Regarding exchanges, Bittrex is one of the most secure on the market. It was founded in 2013 by three former tech employees with loads of IT security experience, which is evident from their security features.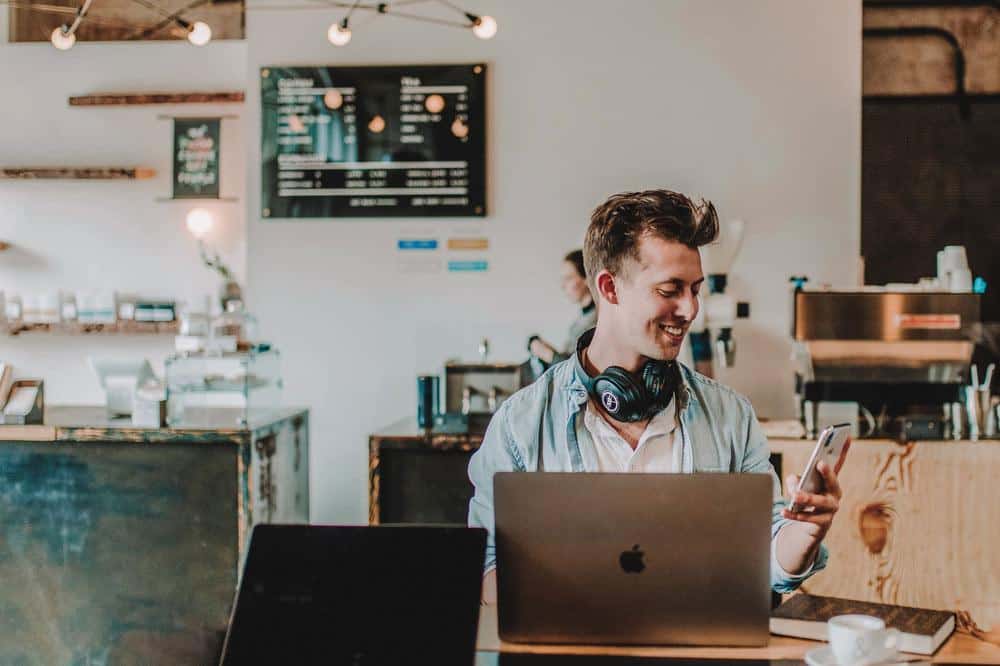 Firstly, the exchange uses 2FA logins as default for all users. Secondly, users can recover any crypto asset to $5,000. The exchange also has a multi-stage wallet strategy. They move their crypto assets between cold and hot wallets at different stages.
It also follows the Know-Your-Customer (KYC) policies. Accordingly, users cannot trade without providing a form of identification. Lastly, users can whitelist IP addresses they deem suspicious.
Though Bittrex is secure, it does not offer many features besides platform trading. Also, users need to pay a 0.2% fee on all trades.
2. Poloniex
This China-based exchange has one of the more accessible user interfaces in crypto. It also has low trading fees and advanced trading options.
Poloniex has over 100 cryptocurrency trading pairs. Additionally, it supports margin trades for over 25 trading pairs, and traders can invest in Bitcoin futures.
The exchange offers low trading fees. The highest trading fee is 0.09%, and traders can receive lower fees if they use the platform. The higher a trader's trading volume is, the lower their fee.
Though Poloniex offers a wide range of cryptocurrencies and low trading fees, its security remains doubtful. In 2014, hackers managed to steal Bitcoin from the exchange. Since then, Poloniex has refunded the affected parties and offers security features like 2FA and cold storage.
Lastly, Poloniex is not regulated like other exchanges because it is based in Seychelles.
3. Binance
This exchange is one of the most popular platforms for traders and users outside the U.S. It supports over 200 cryptocurrencies. Traders can use crypto to trade, and the exchange allows traders to use fiat currencies to buy cryptocurrencies.
On top of that, it has low trading fees. Traders have to pay a 0.1% trading fee for crypto-to-crypto trades. They can receive a discount on these fees if they use BNB (Binance Coin) to purchase crypto.
Binance is based in Malta and falls under the Maltese Virtual Financial Assets Act. Traders have protection under this regulation, but it is not as exhaustive as it could be. The exchange has 2FA logins as default and cold storage for crypto assets.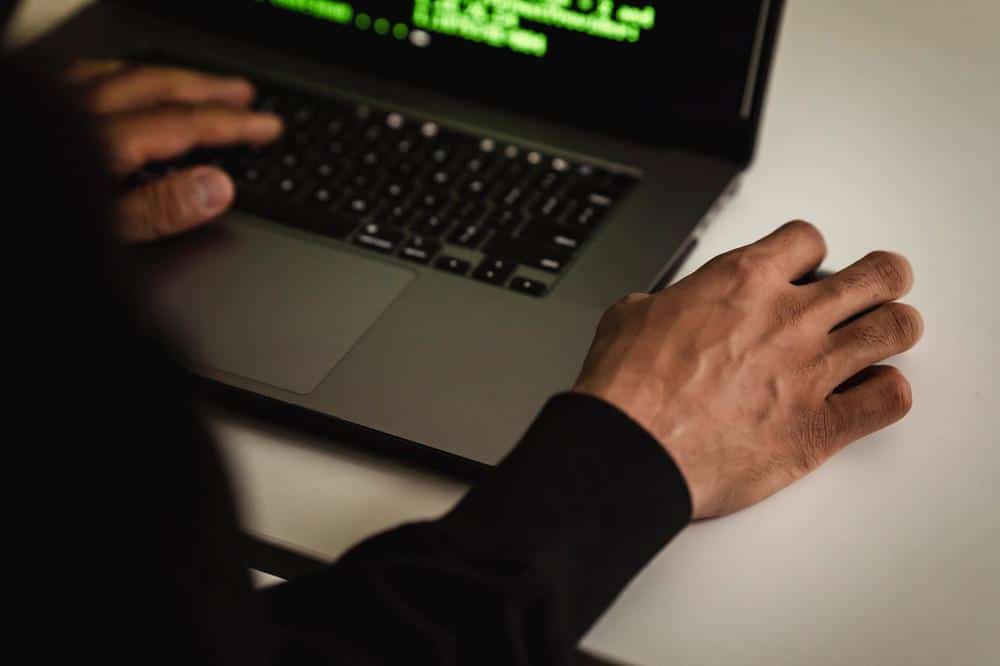 Lastly, Binance does not have a great user interface for novice traders. But it provides traders with an option to learn the ropes at Binance academy.
How To Store BitTorrent Coin
Where to buy BitTorrent Coin is only one part of the question. Knowing how to buy and store BTT is also important. A great crypto wallet gives users peace of mind when trading and storing their crypto.
Firstly, cryptocurrencies have private keys. These keys allow users to access their crypto on various platforms. These could be wallets, exchanges, or on a piece of paper. If users fully own their private keys offline, their crypto is secure.
Hardware Wallet
Hardware wallets are the most secure kind of wallet. They are physical devices that do not connect to the internet and allow direct access to their private keys. Ledger is one of the most well-known names in hardware wallets.
The Ledger Nano S is the cheapest model at $50, and the wallet supports over 1,000 cryptocurrencies. Meanwhile, the Ledger Nano X has more advanced features like Bluetooth. It costs $119.
Software Wallet
BitTorrent Speed also has a software wallet. Users can easily swap between the BitTorrent Speed dashboard and the wallet. The wallet uses a 12-word passphrase and a password as security.
The wallet is connected to the internet, so it is not as secure as a hardware wallet. There is a risk of hacking, but its ease of use makes it an attractive option.
Furthermore, it is free to use, and users can receive an airdrop of BTT once they activate the wallet.
How To Buy BitTorrent Coin
There are three steps to buying BTT:
Users need to open an account with one of the listed crypto exchanges.
They need to set up a compatible wallet.
They need to make the purchase.
Opening An Account
Users need to choose an exchange where they can purchase BTT. A quick internet search can verify which cryptocurrencies these exchanges support. Users must provide identification and proof of address on the major exchanges. Some exchanges can take a few days to verify new users, but others allow trading after a few minutes.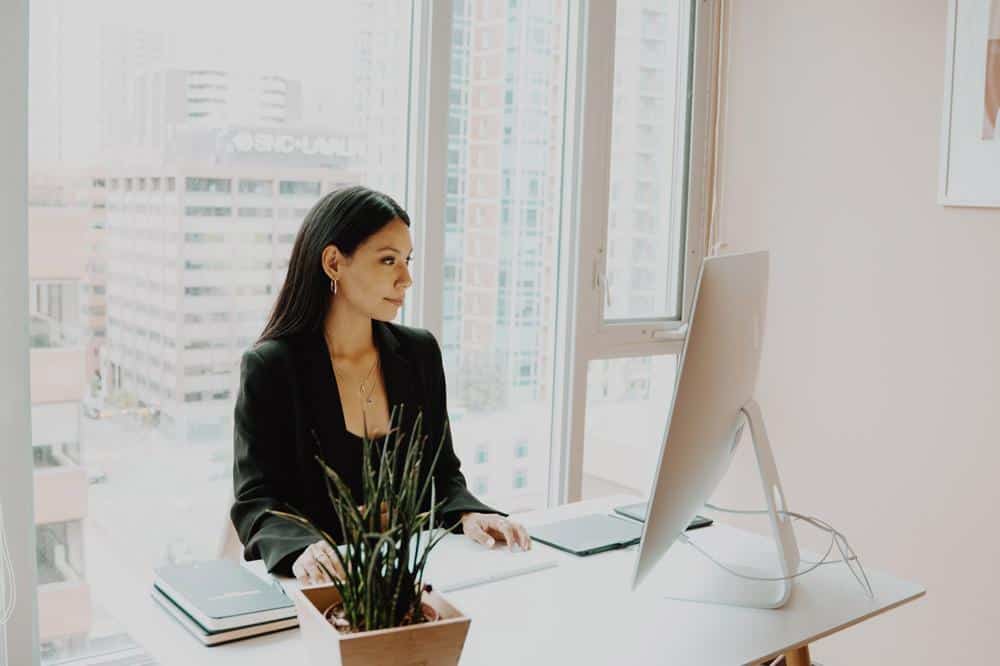 Choosing A Wallet
Once a user has an account, they need to connect their wallet to the exchange platform. Most exchanges make this quite simple. Users must navigate to the "Wallet" section on their exchange profile. Users must ensure that the wallet supports TRC-10 tokens on the TRON network.
Buying BitTorrent Coin
Centralised exchanges have order books for trades. A user must select a trading pair like USD-BTT on the Binance exchange. Then they need to link their debit or credit card to the exchange to trade in fiat currencies.
Once a user chooses a suitable trading pair, they must place a buy order for the crypto. They wait until another trader accepts the trade. Then they can initiate the transaction. It is important to be aware of trading fees; users need enough crypto in their wallets to cover these.
Final Thoughts
Where to buy BitTorrent Coin depends on where you are in the world. Major exchanges operate internationally, but some countries still have sanctions on crypto trading.
Next, the BitTorrent protocol incentivises users to share content on the BitTorrent platform. They can earn BTT by making their files available.
Finally, choosing a secure wallet and crypto exchange ensures your coin is stored safely and securely.