Blackjack players are always keen to exploit opportunities that maximise their profits during their gameplay. When looking for the best crypto casino, players look for the game variations that give them the best opportunities to win.
One way that players attempt to boost their profits is to employ blackjack side bets. The game is relatively easy to learn, and most betting strategies would entail some sort of side bet that gives extra opportunities to win.
Gamblers are careful in selecting specific variations of blackjack to play. That is because the rules differ, which may affect the ability to use the side bet and the odds of those bets.
While side bets are popular and open to every player at the table, it is typically the more adventurous gamblers who play them. To play this way, a gambler should have a bankroll that allows them this luxury.
What Are Blackjack Side Bets?
If you are considering engaging in blackjack side bets, know that they add a layer of complexity to the round you are playing. It is crucial to know all the rules before going ahead with the move.
A side bet is an optional bet that a player can make in addition to the main bet for that specific round. It typically entails a player predicting what cards could follow, and they use the side bet to boost their profits or mitigate their potential loss.
That said, side bets usually do not link to the main bet, so the cards dealt for the side will not influence the main bet.
The rules are that any bet, including side bets, must be made before the dealer's hands out the cards. Since blackjack is a game of chance rather than skill, side bets are more opportunistic and less of a guaranteed win.
Side bets offer handsome payouts, although players must be mindful of the higher house edges on these bet types. Gamblers who play on percentages usually avoid side bets as that may distort their strategy.
How Do Blackjack Side Bets Work?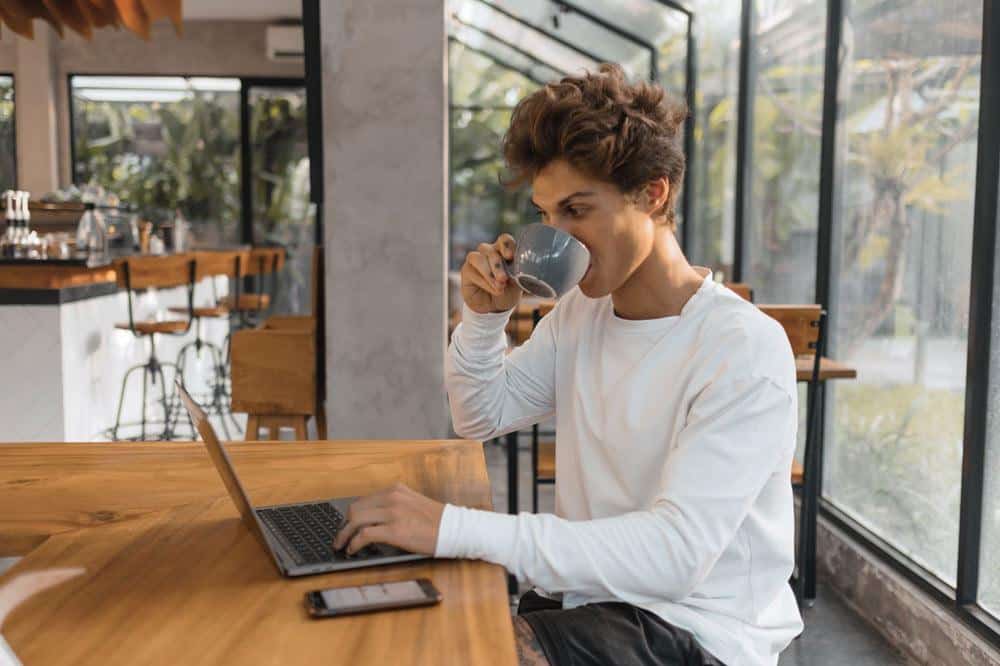 Before dealing with the cards, a player usually bets a certain amount for the main hand. Chips are typically placed in a dedicated part of the table, although software at crypto casinos automatically places your chips at this spot.
For variations of blackjack that allow side bets, there will be a special place next to the chips that provide side betting. If you want to make a side bet, you will add extra chips to the designated spot before additional cards are dealt. The purpose is to bet on making a winning hand from your first two dealt cards or a combination of your cards and the dealer's face-up card.
There are other combinations of blackjack side Bets that we discuss further down.
Why Play a Side Bet?
Players flock to a blackjack table because it offers an incredibly low house edge compared to other crypto casino gambling games. Those seasoned players who regularly employ strategy will encounter a house edge of approximately 0.5%. In comparison, those still mastering their technique face a house edge of 2%.
Essentially, this means that while the odds of suffering significant losses are incredibly low, the odds of winning are not particularly high. Experienced players will tell you that it is an even money gambling game with 2:1 odds if you strike it lucky with a blackjack (ace and ten-value card). Blackjack side bets turn the game on its head as you now have an opportunity to play for much higher odds and greater chances for high-paying wins.
We mentioned this earlier; there is always a risk of side bets as the house edge dramatically rises once you choose this option. In some cases, these bets can carry up to 10% house edges.
While you have great opportunities to boost your bankroll quickly, side bets also make it remarkably easier to lose your money quickly. In light of this, you should have a solid bankroll to test your side bet prowess, as your funds could dry up quickly if you are careless.
Most Common Blackjack Side Bets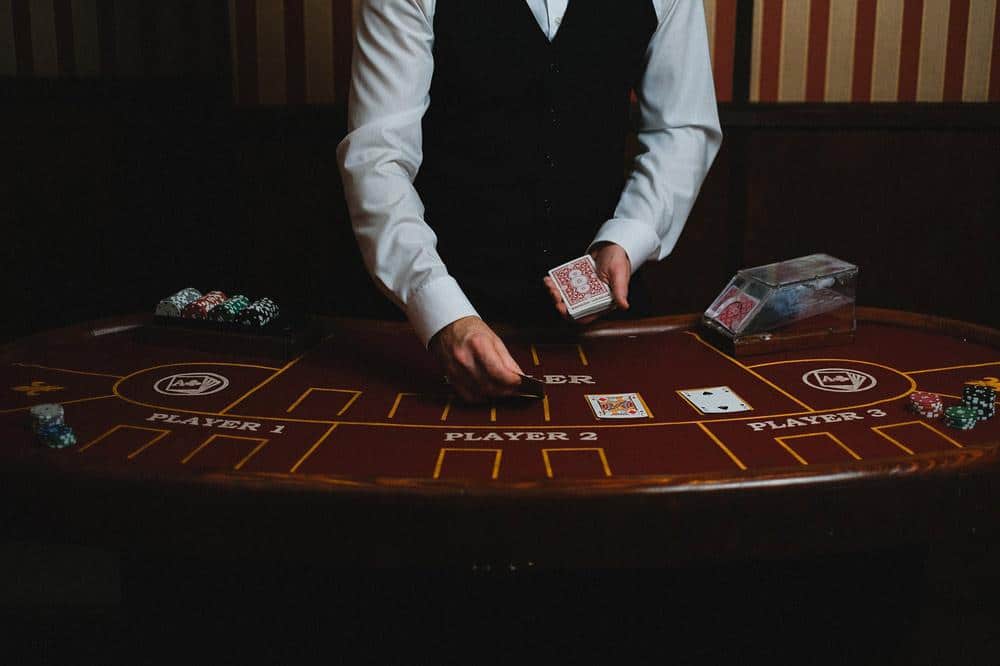 With most blackjack variations, there are many common side bets that you can make. The designated place on the table for side bets will have the odds displayed.
In the case of crypto casinos, these odds will be displayed on the game dashboard. You must confirm the odds and payouts for these side bets as they usually vary across the different types of blackjack and from one casino to the next.
The main blackjack side bets are Insurance, Perfect Pairs, 21+3 Poker Hands, and Bet Behind.
Insurance
Insurance is a favourite side bet and gives you relief against a blackjack that the dealer may get with an upcard of ace.
With an insurance bet, you will bet half of your original bet amount for a payout of 2:1 only if the dealer gets a blackjack. This type of bet is intended to reduce the house edge in these circumstances and compensate for a losing bet.
The main idea of an Insurance bet is to protect yourself from the dealer, who may draw a ten-value card to add to his ace for a blackjack. Your Insurance bet will pay you only under these circumstances and won't affect your bet if you happen to get a blackjack on the same round.
The chances of a dealer drawing the next ten-value card is 31.4%, increasing to 32.7% if both your cards are not ten-value cards. With this in mind, playing insurance will always be a losing proposition in the long term as the house edge dramatically increases with it.
At a crypto casino, the software will automatically offer you insurance when the dealer draws an ace. In contrast, the dealer will bring the insurance bet to your attention in the live version. Insurance is not compulsory, and seasoned players tend to stay away from this bet as the best you can expect is an even money return, and the worst you could do is lose both your insurance bet and main bet.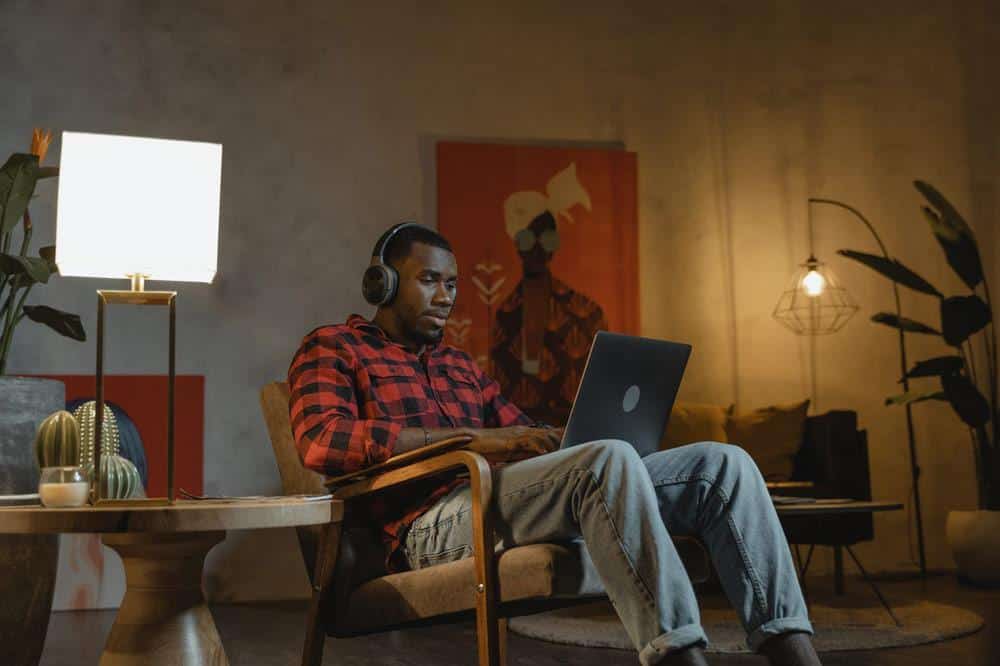 By opting out of the Insurance bet offer and you happen to win, you will get even money. If you lose, however, you will only lose your main bet and nothing more. When you consider that there is almost a 70% chance that the dealer won't hit a blackjack, it is no surprise that pros decline the Insurance bet offer.
Perfect Pairs
With this gamble, only your cards are involved. The payout is determined by what type of pair you are dealt. You will place your bet before the round begins and only discover your fate once the second card is dealt, as you will then know if you have been dealt a pair.
If you have a mixed pair, you have two cards of the same value but two different colours and suits, i.e., black and bed. This pays out at 5:1.
If you have a coloured pair, these cards are of the same value and colour but of different suits. The payout is 12:1.
If you have a perfect pair, you have two of the same cards in value, suit, and colour with a payout of 25:1.
Always check the game dashboard to confirm these odds, as they may vary across casinos and blackjack variations.
21+3 Poker Hands
This side bet uses the concept of Perfect Pairs and combines it with the dealer's first card. With these three cards, there is a possibility of creating 3-card Poker hands with different payouts determined by the ranking of Poker hands.
To carry this bet out successfully, you must know the poker rankings to make an informed betting decision.
The following will apply, depending on the three-card combination that was dealt with:
In cases of a Flush draw where the three cards are of the same suit, the payout will be 5:1
In cases of a Straight draw where the cards are all in consecutive order, the payout will be 10:1
In cases of a Three-of-a-Kind where there are three of the same card, the payout will be 30:1
In cases of a Straight Flush where there are consecutive cards of the same suit, the payout will be 40:1
In cases of a Suited Three-of-a-Kind where the three cards are the same in the same suit, the payout will be 100:1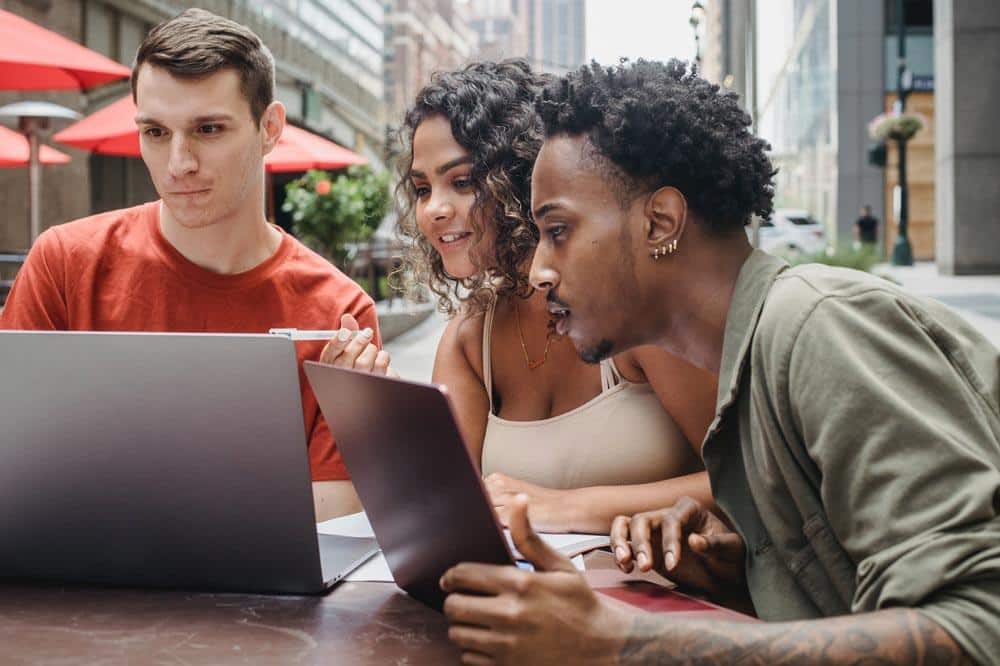 Players who employ this side bet must note that the house edge will differ according to the pay table for that blackjack variation. Typically, the house edge for the 21+3 Poker Hands bet is 8.78% on a four-deck shoe, 7.81% for a five-deck shoe, 7.14% for a six-deck shoe, and 6.29% for a seven-deck shoe.
This side bet might be one to consider for players who have some extra bankroll to play with due to its higher returns. The great thing about it is that you can easily lose your main bet but still walk away in your pocket if you hit a great combination on the side bet.
Bet Behind
The bet Behind side bet is typically found in traditional casinos where observers can bet on the hand of an active player sitting at the table. Essentially, you will bet on somebody else's cards as if they were your own. The best thing you can note here is that you have no control over the thought process of that active player.
For this betting to be successful, it is wise to carefully observe the table for a sustained period before settling on a specific player to bet behind. You will be looking for a seasoned player who appears to be using a good strategy and is getting the luck of the draw with the cards dealt.
This bet type is usually found in traditional casinos while observers wait for a seat at the Blackjack table. This bet is also used when you are active at the table and wish to side bet on another player's hand.
Some crypto casinos offer this option at live blackjack games, but you must confirm that with the dealer before starting your gambling session. It is a great way to increase your bankroll if you back the right active player at a table, although you will have no control over the result.
Can You Play More Than One Blackjack Side Bet?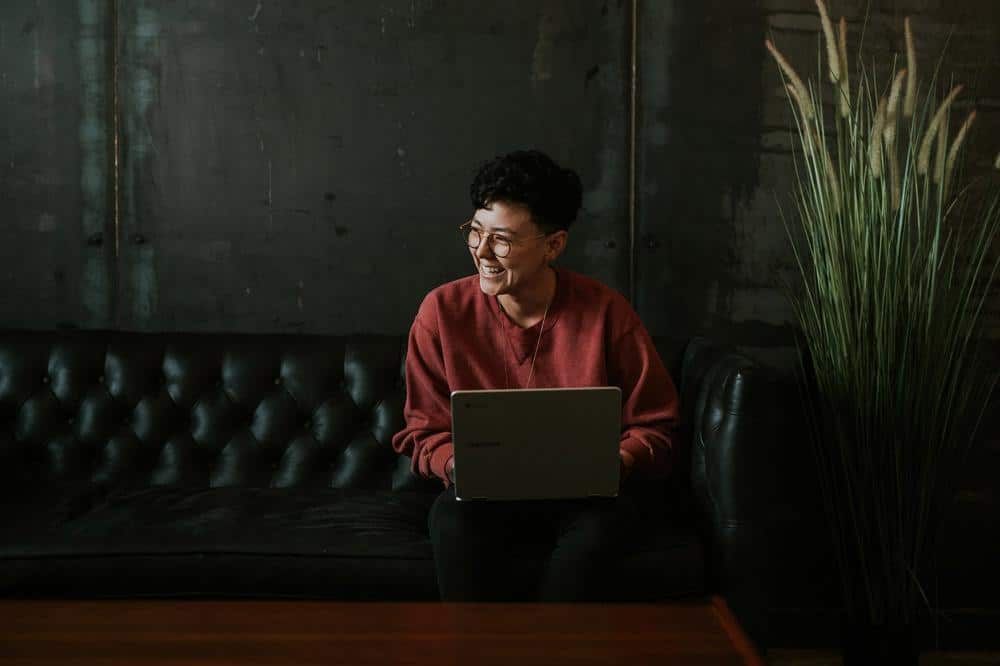 Yes, you certainly can! Nothing stops you from using blackjack side bets in as many places as the rules allow within that specific round.
Using side bets is great for adding some excitement to a casino game that can become repetitive and monotonous, causing you to lose focus. For gamblers who throw caution to the wind, it is also a fantastic way to pick up some awesome wins quickly.
However, always be aware of how your bankroll is faring. It is easy to get so consumed in side betting that you deplete your casino credits in the blink of an eye. Sadly, there is no guaranteed strategy to succeed with side betting, so tapping into your adventurous spirit may coax you into a little risk for great rewards.
Remember, no skill is needed, and you are simply betting for Lady Luck to shine on that side bet.
Final Thoughts
Blackjack is a straightforward game to master and can be potentially rewarding if you use the right strategy. Using a side bet is excellent armour to equip yourself with when heading off to the tables.
Check out the odds for each variation before starting your gameplay, and confirm any uncertainties with the dealer if you choose live blackjack. Most importantly, good luck!