Meme coins saw tremendous growth in 2021. This was mainly due to SHIBA INU's popularity and the market's continued interest in the crypto industry.
Banano, a strong developer and community, the meme-coin project also saw growth towards the end of November.
Its token, BAN, runs on DAG technology, allowing for near-instant and feeless transactions.
Users can use BAN for crypto gambling on the best crypto casino and as a tipping currency.
This guide will give an overview of Banano's ecosystem and mechanics, its distribution, price history, and its current projects.
What Is Banano?
A group of NANO blockchain users started Banano as a joke in 2018. It uses the NANO code with a few tweaks to speed up transaction speeds and block the settlement.
This coin also does not take itself too seriously. It is a meme-coin with innovative methods of distributing its native token, BAN.
It has already begun adding features to its platform. These include on-chain messaging, BAN as a currency mode, and private transactions like Bitcoin's Lightning Network.
The project has many developers and community members working on projects to expand the project's ecosystem.
They have developed a mobile wallet, Kalium, which allows BAN holders to send BAN to each other with no fees, and it works instantaneously.
Furthermore, the team minted the full supply of BAN in the Genesis account, and there was no ICO. Instead, they distribute BAN through faucets, airdrops, and various tip bots on social media.
Additionally, the team fully supports BAN community projects. They have developed meme contests, gambling games, and a getting-started guide for beginners.
Lastly, the team and community have created NFTs for each BAN wallet.
These avatars, MonKEYS, allow users to have a unique monkey character when interacting with the Banano ecosystem.
How Does It Work?
Nano Blockchain
The Nano blockchain operates differently from traditional distributed ledgers like Bitcoin or Ethereum. It uses Directed Acyclic Graphs (DAG) instead of a linear blockchain that relies on immutable blocks.
DAG projects have a few common features. Firstly, they have acyclicity. This means that blocks only flow in one direction.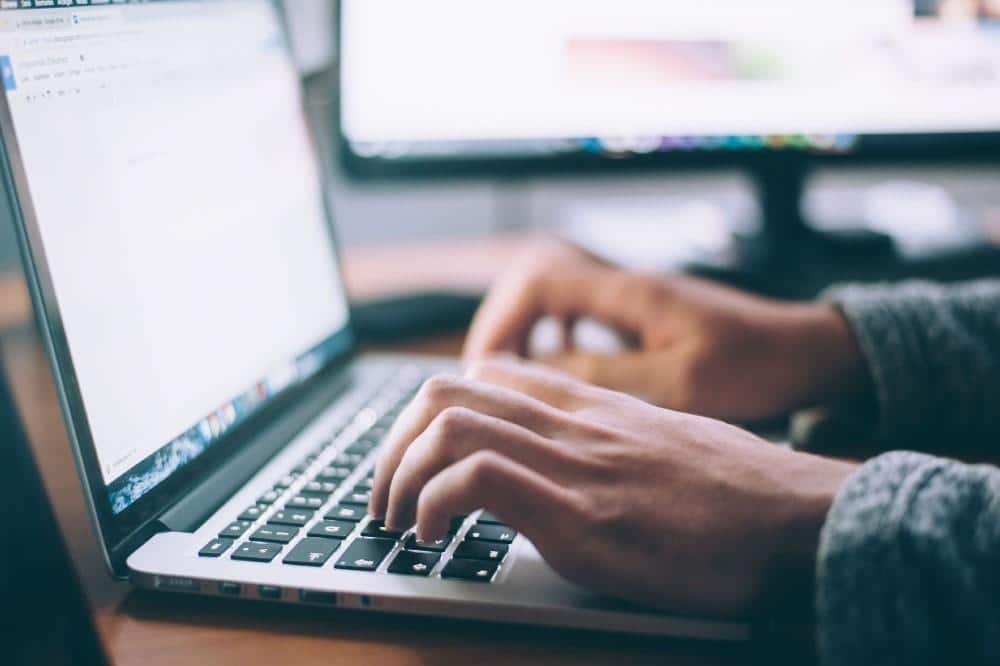 Newer blocks in the chain can interact with older blocks but cannot go in the opposite direction. This means that newer blocks only need older blocks to validate transactions on-chain.
This has several advantages:
Older blocks do not need to be online.
Newer blocks can settle transactions at a later stage.
Blocks can form node groups independent of newer blocks.
Secondly, they do not rely on block size. Instead, the bandwidth between two communicating nodes determines how fast the network operates.
This drastically increases the network's throughput.
Accordingly, the network does not need to continually mint new tokens through mining. Instead, it uses a genesis block to distribute the token in various ways. This creates an energy-efficient blockchain network.
It also alleviates the need for network fees.
In the case of Nano, it uses a DPOS (Delegated-Proof-of-Stake) consensus mechanism.
Users choose representatives to vote on which transactions enter the network. But this only occurs when there is a conflict between two transactions or suspicious activity on the network.
Lastly, Nano allows micropayments and fast settlement times (this makes it ideal for Banano).
Banano Ecosystem
This meme-coin project leverages Nano's speed and its banana-themed meme popularity. It has an active community that uses the BAN coin to tip each other on its Discord Chat Server.
Community members and developers can discuss projects and share content and memes here.
Newcomers can also ask all BAN-related questions and receive technical support.
Finally, the team has also added more functionality to the project.
These additions increase the project's use cases, transparency, and fun.
Network Explorer
The Creeper is a network explorer for the Banano network. It allows users to search transactions on the blockchain and view their account NFT. It also shows the circulating supply of BAN.
Creeper has a top 5 account list and a few notable accounts, including the Genesis account and various Giveaway addresses.
It also shows the network's status and node status on the network.
MonKeys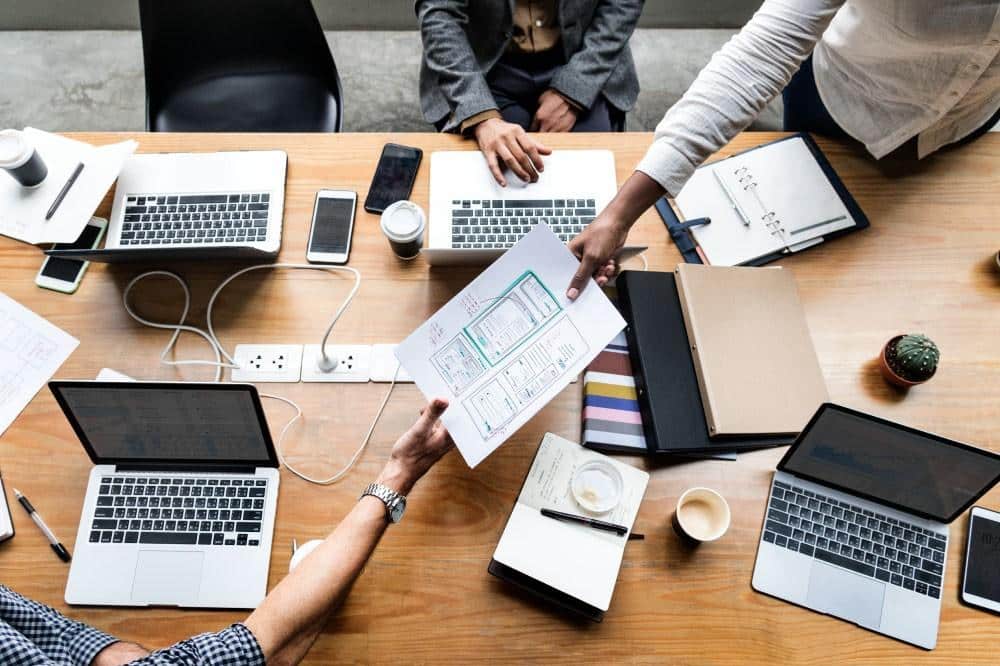 MonKeys represent BAN wallet holder accounts. Each time a person creates a Kelium wallet account, the network generates a unique MonKey NFT.
These animated monkeys appear on Creeper and the Kelium wallet. The network has generated about 10 400 MonKeys (BAN holders receive upgraded rarity MonKeys too).
Community
The community is spread across various social media platforms.
Of course, its headquarters on Discord is the most active. It also has an active Reddit channel, Twitter account, and Telegram account.
Furthermore, the community has launched several projects that create utility for the BAN token.
Firstly, it launched a website that helps newbies gain knowledge of the project and how to earn it through various methods.
Secondly, it created a simple dice gambling game where users can bet their BAN and receive winnings based on guessing a number between 1 and 100.
The site also has a BAN faucet where users can receive up to 4 BAN per day.
Thirdly, Jungle TV is a community project where BAN wallet owners can earn BAN. They can watch videos and earn rewards. BAN holders can request that others watch videos in return for some BAN.
Lastly, there is a community project where users can see BAN-related memes in the shape of bananas, and users can donate BAN to the creators.
BAN Token
The BAN token has a current price of $0.019. The team minted 3.4 billion BAN in the network's genesis account.
BAN has a current supply of over 1.3 billion BAN and a daily trading volume of $164 961.
The token does not market itself as a tradable coin. Instead, most BAN holders use it to tip others and pay for relatively cheap content.
Distribution
The team has distributed BAN through airdrops, faucets, games, and scheduled giveaways. They have done numerous airdrops since 2018. These include NANO holders, DOGE holders, and users with the Kalium wallet.
Accordingly, with their free distribution method, there is a chance of coin inflation. The team foresaw this and began a burn-and-buy scheme in 2019.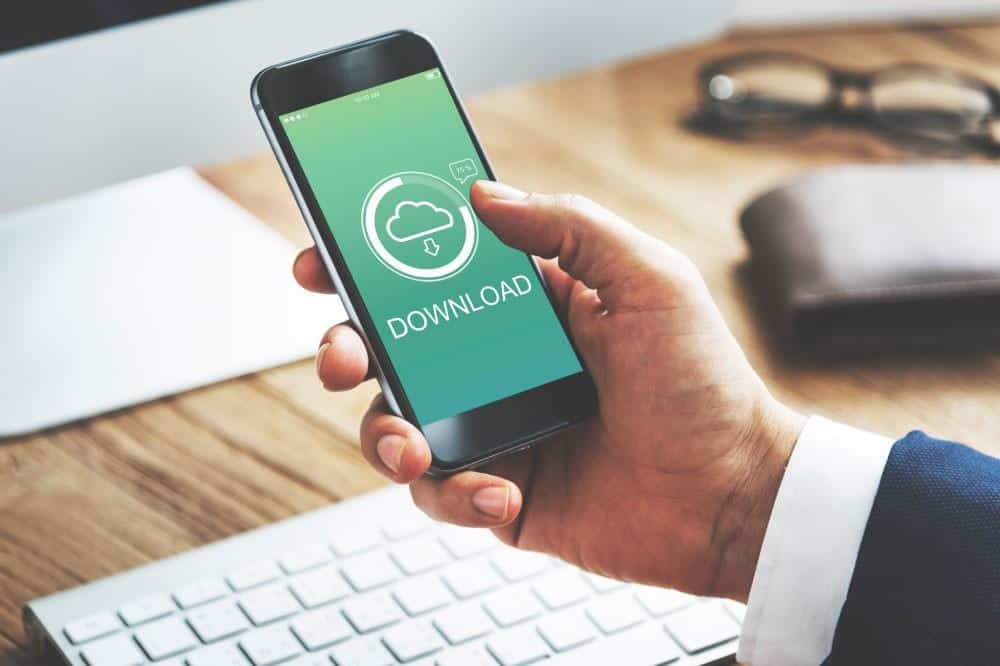 They use the money earned from BAN projects like advertisement revenue and buyback BAN from exchanges. They then send the bought BAN to a burn address to limit the coin's circulating supply.
Price History
BAN has had a similar year to other meme-tokens like DOGE and SHIBA. It is a relatively low market cap crypto with just over $25 million.
In March 2021, it reached its current price of $0.019. It then reached a high of $0.049 in May 2021. It traded below $0.020 from May until the beginning of November, when it fell to under $0.010. From then, it reached a high of $0.040 in November but has since traded between $0.010 and $0.020.
In summary, BAN is not a high-performing meme coin currently, but its community focus and free distribution have ensured it is not a scarce token.
Wrapped BAN (wBAN)
The BAN team has also partnered with ApeSwap (a decentralised exchange) to launch Wrapped BAN (wBAN) on the Binance Smart Chain (BSC).
This version of BAN allows users to wrap their BAN and participate in certain DeFi services, and these include farming wBAN in liquidity pools.
The token currently has two trading pairs: wBAN / BNB and wBAN / BUSD.
Furthermore, wBAN holders can trade their holdings for other popular cryptocurrencies on Binance and swap other cryptocurrencies for wBAN. Even more, users can unwrap their wBAN and receive BAN in return.
Additionally, users receive farming rewards according to specific multipliers. If users stake wBAN they receive 1x rewards. If they stake wBAN / BNB liquidity and wBAN / BUSD liquidity, they receive 10x rewards. This is only for four weeks. After that, users will receive fewer rewards for staking.
Lastly, wBAN has not undergone an audit, but the BAN team has run tests. They ensured users that they would pause any wBAN activities if major issues arose.
Banano Projects
The BAN team has several projects that they use to fairly distribute their token. These include giveaways on specific platforms and innovative faucet games.
Users can earn BAN by playing these games. The BAN team also states that unofficial contests like meme competitions and writing competitions form an important part of the overall ecosystem.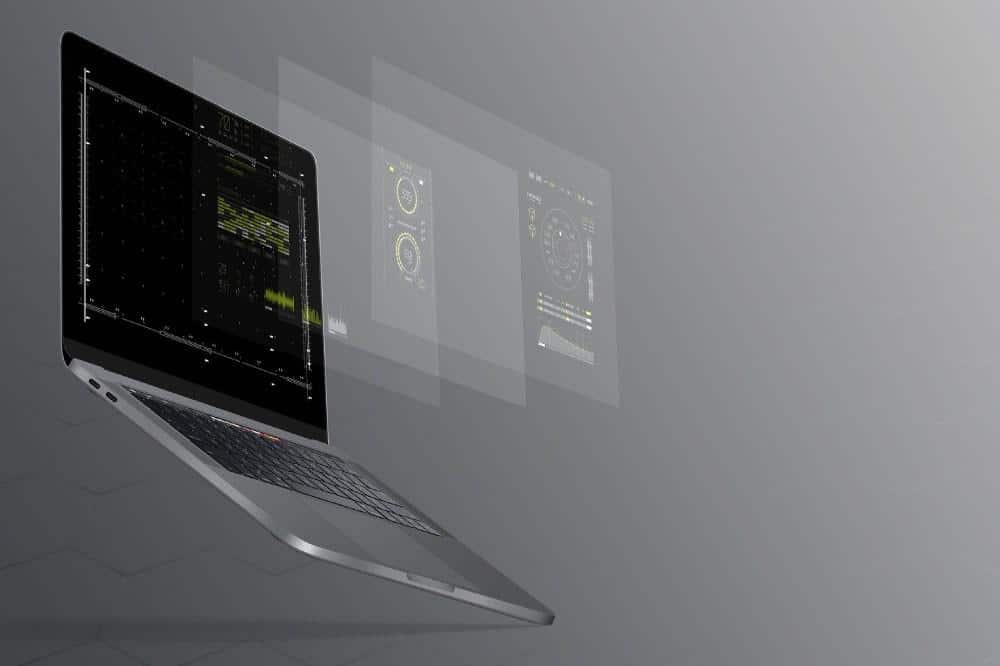 Banano Mining
The BAN token does not need Proof-of-Work for consensus, but it does not use various mining services for other causes.
Firstly, users can dedicate their CPU power to Folding@Home. This project uses computing power to help research illnesses like Parkinson's, Alzheimer's, COVID-19, Hunting's Disease, and Cancer.
Users that dedicate their computing power receive working points. They then receive BAN rewards based on their work unit contributions.
Next, it also has a mining pool faucet where users can use their computing power to mine other altcoins.
They receive BAN rewards, and the rates are better than mining the altcoins directly. This mining pool shut down in August 2021.
Monkey Talks
Monkey Talks is a self-sustaining BAN faucet. It acts as a messaging platform between BAN holders.
Users can receive BAN from the faucet. Users fill the faucet when they send messages because they need to pay a small BAN fee for the privilege.
Lastly, users can pay more BAN to add a custom colour to their message. It is meant to be a proof-of-concept application for BAN's multiple uses.
BAN Market
The community and the developers have created a market where BAN users can trade their holdings for goods and services.
These include trading crypto worth less than a dollar and services including drawing, writing, or other services.
It runs on Reddit, and users only need a BAN balance to begin trading on the market.
Cryptomonkeys
Cryptomonkeys is a community project that uses BAN. Users can mint NFTs in the form of MonKey trading cards.
They distribute the NFTs for free, and the project donates to charity. It has already donated over $45 000.
Lastly, users can trade these NFTs if they have a WAX wallet.
How To Buy And Earn BAN
Getting Started
To begin participating in this meme-coin ecosystem and community, you must create a wallet.
You need to download Kalium, create a password and write down your seed phrase and private key.
Next, you need to activate your account. You must visit one of the many BAN faucets and receive some BAN.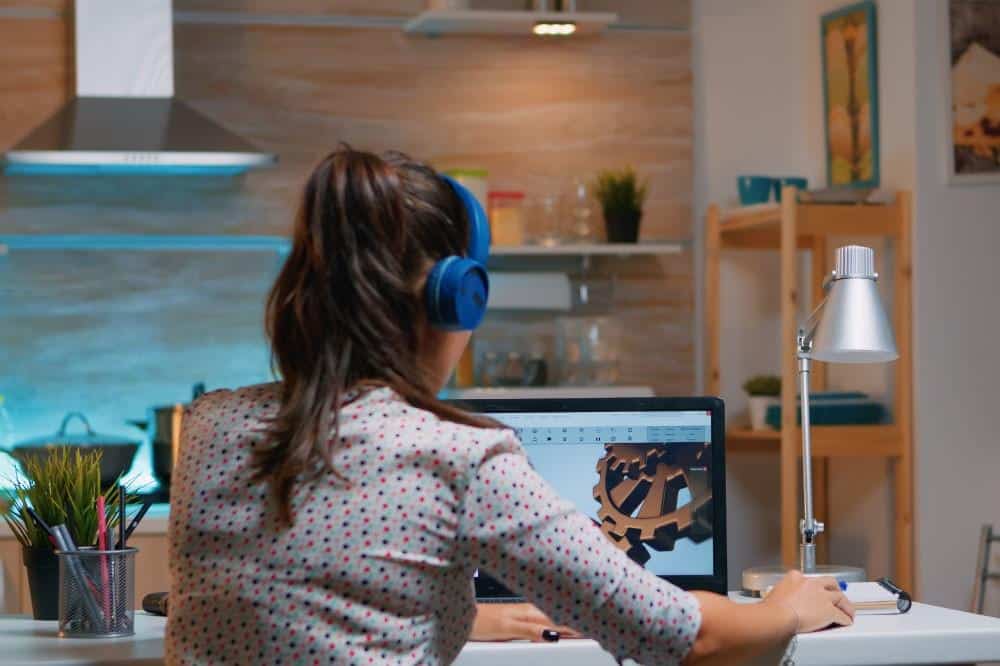 At the faucet, you input your wallet address. Next, you return your wallet and receive the transaction on the "Receive" tab.
Finally, you can begin using this wallet across the BAN ecosystem (remember, users, receive BAN freely at different locations).
Airdrops
The BAN team airdropped BAN to DOGE holders in 2019 and 2020. They have also dropped BAN for NANO holders twice.
Users get BAN airdrops when they vote for project goals. These include voting for exchange listings or published articles on Publish0x.
They list Airdrop information on their Discord and Reddit channels.
Faucets And Tipbots
Furthermore, multiple faucets include games, gambling, and messaging platforms.
Worth noting is the social media tipbots. Twitter, Telegram, and Discord users can receive BAN tips for entertaining content. These channels also host giveaways and rain regularly.
Final Thoughts
Banano is a meme-coin project with various fun and interesting methods of attracting BAN holders.
The community has created an environment where earning the token is not a massive task and involves ordinary internet activities.
You can earn BAN while watching a video, writing meme descriptions, playing browser games, or sending a message. Its simplicity makes it a no-hassle crypto. Its memes make it interesting.
Finally, its use of DAG technology makes it a speedy mode of payment that does not require fees.