Blackjack is arguably one of the most popular games in digital and physical casinos. While American Blackjack is the most prevalent variation, many other captivating versions have emerged. BC.GAME, in particular, hosts an extensive collection of Blackjack variants. This article looks at the top five blackjack variants available at BC.GAME.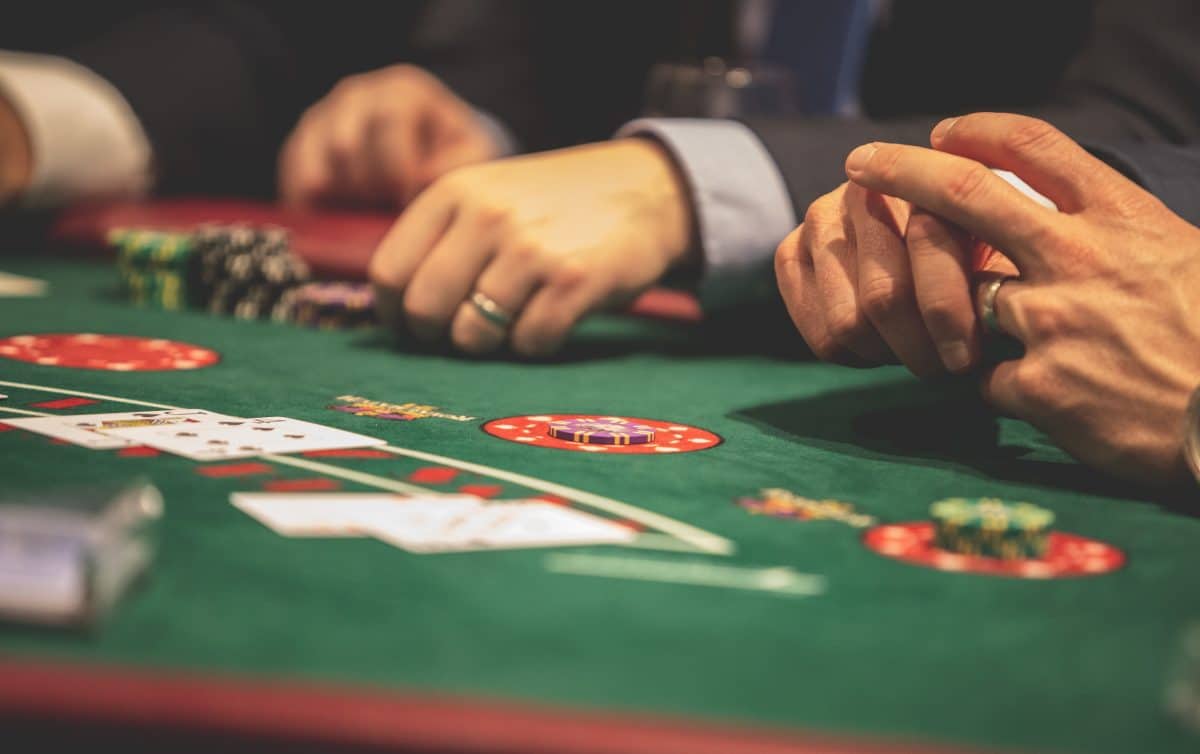 Classic Blackjack
When discussing Blackjack, it's impossible to overlook the original Classic version. In this version, players receive two face-up cards, while the dealer reveals one card and keeps another hidden. Classic Blackjack remains a popular choice with an impressive Return to Player rate of 99.52% and compatibility with mobile devices.
A standard deck of 52 cards is used, and the objective is to get close to but not exceed 21. Players have the option to draw additional cards or stand. The dealer continues drawing cards until reaching 17. The Ace can be counted as either 1 or 11 points, while face cards carry a value of 10 points.
Blackjack is achieved when a player is dealt a 10-value card and an Ace. Without a Blackjack, the dealer emerges victorious with a ten or an Ace. If the player and dealer secure a blackjack, it results in a tie. Going over 21 leads to a bust. The dealer ceases drawing cards upon reaching 17, and players with a total higher than the dealer's yet below 21 claim victory. Classic Blackjack caters to both beginners and professionals, but it's recommended to familiarize oneself with the rules and employ a strategy for consistent wins.
European Blackjack 
This version of Blackjack by Betsoft uses six decks of cards which are reshuffled at the beginning of each round. Like many other variants of Blackjack, European Blackjack has an impressively high RTP of 99.38%. Players can receive a payout of up to 2x their base bet. In contrast to other Blackjack games, European Blackjack enables gamblers to play up to three hands simultaneously.
It has a broad range of betting options, allowing for a minimum bet of $2 and a maximum of $59 per hand. This makes it accommodate players of varying budgets. Players can expect great rewards when playing this version of Blackjack. If the initial two cards dealt amount to a total of 21, players are rewarded with a payout of 3:2.
For regular wins, players receive an even reward of 1:1, except when they win an insurance bet, which pays out at a ratio of 2:1. 
Super 7 Blackjack
This version plays the same as the classic Blackjack but has one unique twist. There is a special range of side bets, where players may bet on 7s. This doesn't drastically change the overall experience, but it's still a worthy innovation that makes it unique.
BetSoft didn't disappoint when creating the environment of this blackjack variant. The game takes place on a felt table with a leather lining on the edges. Super 7 Blackjack has a reasonably vast betting range to accommodate players with varying bank account sizes. The minimum possible bet is $0.5. The maximum size of a bet stands at an impressive $20 per hand. It's important to note that players in this version can play up to 3 hands at any given time, and players can win up to 5,000x the base bet.
For payouts, if the player's card value is close to 21, the payout will be 1:1. Payout of Blackjack is 3:2. The insurance bet pays out 2:1. 
Pirate 21
Pirate 21 doesn't follow the traditional pay-line mechanics of classic Blackjack. In this version of Blackjack, players focus on getting a better hand than their dealer and, based on the game's pay table, look for the highest possible payout.
Pirate 21 has an impressive Return to Player (RTP) rate of 99.24%. The game comes with impressive graphics crafted with precision and attention to detail. It stands in the low volatility category of Blackjack, where players can win up to 400x their bet.
The game plays just as the original Blackjack, with players aiming to beat the dealer without exceeding 21 points. Pirate 21 at BC.GAME has a stakes range of $0.5 to $25. It has many exciting features, such as the ability to double down and split pairs. It also has an impressive side bet feature that only adds to the general excitement and potential of winning big. Whether you're just a fan of Blackjack or love pirate-themed games, Pirate 21 has everything for everyone. 
Single Deck Blackjack
Single Deck Blackjack is a captivating variant played with a sole deck of 52 cards. This version stands out for its remarkably low house edge, granting seasoned players an excellent chance to secure substantial winnings.
Its low volatility ensures that your winnings remain relatively stable while presenting an enticing opportunity to win up to 4.5 times your original bet.
With an exceptional Return to Player (RTP) rate of 99.55, Single Deck Blackjack guarantees a thrilling experience. The betting range spans from a minimum of $1 to a maximum of $100.
In terms of rewards, Single Deck Blackjack follows a standard formula. If you are dealt a Blackjack, your earnings will be 1.5 times your initial bet. Should your hand value surpass the dealer's without exceeding 21, you will receive a payout equal to your bet.  
Conclusion
Gamblers often ask the big question about Blackjack: which is the best variant at BC.GAME? The answer depends on individual preferences. Although the rules remain relatively consistent across different types of Blackjack, each game introduces its own thrilling elements, such as side bets and varying sizes of card decks. Each Blackjack variant at BC.GAME has its own unique features, betting ranges, and potential rewards, providing hours of entertainment for Blackjack enthusiasts at BC.GAME.