This is an old article. Please find the updated BC.Game Deposit Bonus Guide here.
The BC.Game Deposit Bonus is one of the many advantages of the new BC.Game 3.0! Are you wondering what it is and how to use it? Read on below to know more! All players (existing and new) can avail themselves of the opportunity to claim 4 deposit bonuses till April 24th, 2021. All you got to do is wager and get BCD rewards. BCD or BC Dollar is the in-house game currency. This is something fascinating! A Brand New Exchangeable Game Currency! Many users wanted something exclusive to the platform, which they could exchange and use for transactions fee, rain, coin drops, tips, etc. Thus was born BCD (BC Dollar)! An in-house game currency with a 1:1 USDT exchange rate! The most exciting thing is that the value of 1BCD is bound to the price of 1 USDT, and you can exchange BCD for other currencies at any time. You can get BCD through a deposit bonus or by completing tasks on the brand-new TASK HUB! To win BCD as a deposit bonus, you just have to wager, and the reward amount will be auto-credited to your account.
Which are the four levels to get BC.Game Deposit Bonus?
1st Deposit: UP TO 150% BONUS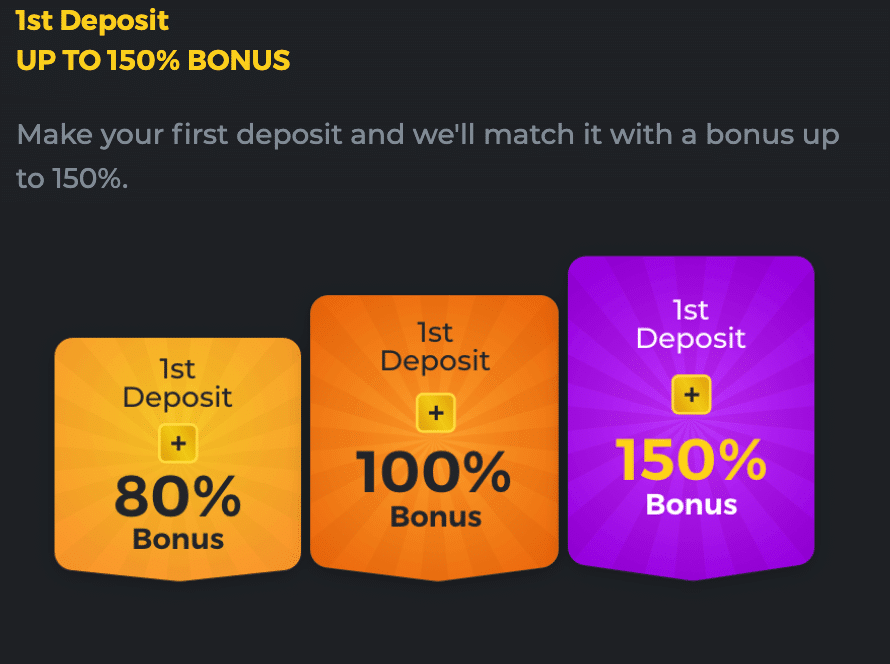 Make your first deposit (minimum deposit amount of $60), and BC.Game will match it with a bonus of up to 150%. 2. 2nd Deposit: UP TO 160% BONUS: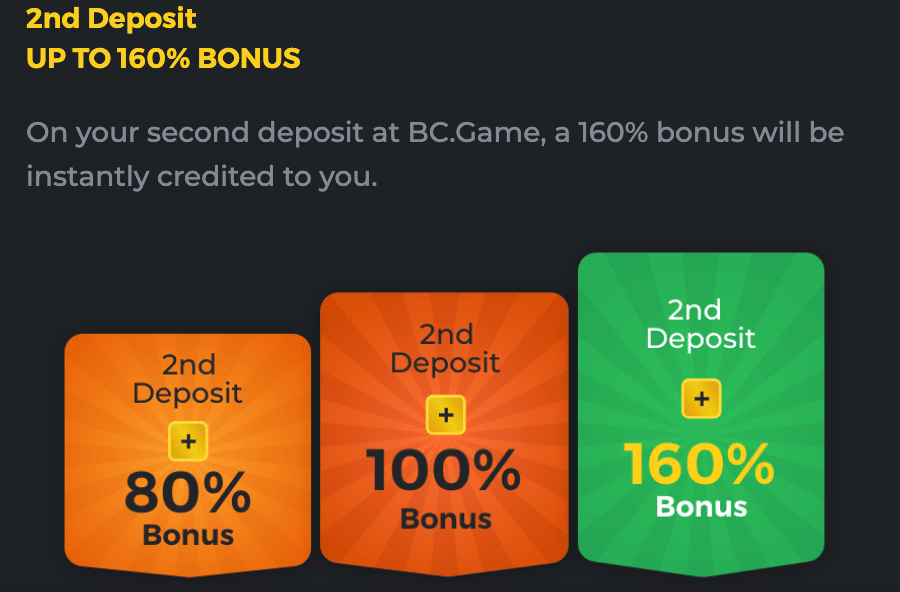 On your second deposit at BC.Game (minimum deposit amount of $100), a 160% bonus will be instantly credited to you. 3. 3rd Deposit: UP TO 180% BONUS: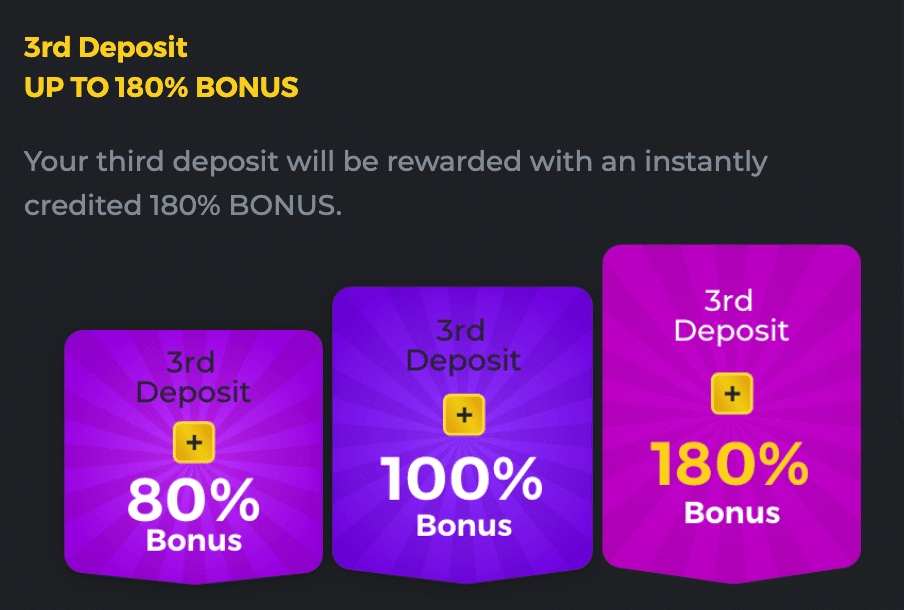 Your third deposit (minimum deposit amount of $200) will be rewarded with an instantly credited 180% BONUS. 4. 4th Deposit: UP TO 200% BONUS: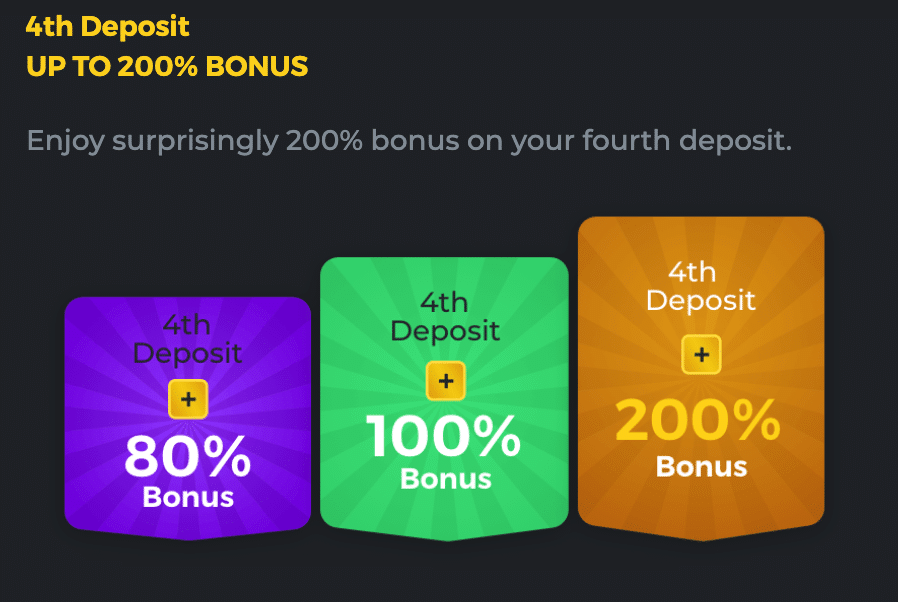 Enjoy a never-before 200% bonus on your fourth deposit! (minimum deposit amount of $200) You have to wager the deposit amount to get this deposit bonus offer!
You can deposit any coin of your liking in one single transaction and start receiving the BCD bonus. This BCD Bonus is, however, locked. You can unlock it via wagering. It is calculated with the following formula: Wager * House Edge * 20%
Let's understand with an example:
You make the first deposit of $60
You receive an 80% first deposit Bonus, i.e. $48
This $48 bonus is added to your BCD account. This is currently locked, but it is pretty easy to unlock it! You can find it under 'locked' on your BCD Dashboard under Promotions.
Once you start wagering, this locked BCD is unlocked and released based on the formula, and every two minutes, your BCD value is auto-credited to your wallet.
With this new launch, BC.Game is raising the bar for provably fair crypto gaming platforms! That's it! You can play any game of your choice with any coin, and the best part is that all your wagering, including tips, coin drops, shitlinks, other smaller deposits, etc., are all eligible for unlocking and releasing your BCD. BCD bonus gets accumulated with every deposit you make during the offer period and does not expire. BCD in itself can not be deposited or withdrawn. To read more about the features, you can click here!