If you want to try your luck, you might as well go big. Famous lotteries like the Powerball, Euromillions, and Spain's El Gordo always draw millions of ticket purchases even though they are annual events. The BC.GAME lottery, which happens daily, is an opportunity for gamers to achieve truly stratospheric wins in their gaming journey.
The euphoria of winning lottery prizes is unmatched. BC.GAME has set up this possibility for users to ensure that the lucky few have a story to tell. Winning lottery prizes can greatly complement slot game prizes, live games, and sports betting winnings. These options ensure that anyone wagering on BC.GAME can oscillate between multiple markets for their winnings. 
Exploring The BC.GAME Lottery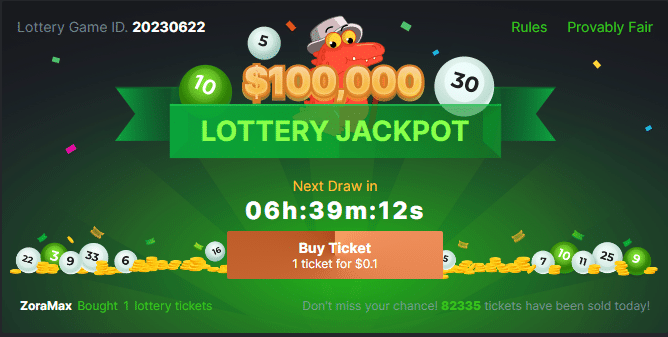 Lotteries typically involve a draw to pick out lucky ticket numbers. The BC.GAME lottery is a daily affair making it all the more endearing. At exactly 15:00 UTC/GMT, the draw happens with participants getting to know if it is their big day. You can participate in the lottery for as low as $0.01. 
Tickets are available up until five minutes before the draw starts. This closure prevents the beginning of the draw when people are still getting tickets. The fairness of any lottery is always front and center in conversations. To this end, BC.GAME utilizes a provably fair algorithm to pick out the winning tickets. Using a random algorithm ensures that the draw is free of human bias and gives all lottery participants a great chance of emerging as the winners.
To participate, you select six numbers on every ticket. Notably, the first five numbers range from one to 16. The last number is between one to ten. Picking these numbers is a player's prerogative since they can do it automatically. The draw produces six numbers, with players looking to match as many numbers among the first five for greater rewards. 
Accordingly, those who get all six numbers matched to win the $100,000 prize. When there are multiple winners, they split the prize money among themselves. The reward for those who match five numbers is $3000 for the winning ticket. There are smaller rewards for those who get four and three numbers right. However, there is a significant drop off from the maximum match to only three, and players must always try to get all six right.
Tips For Navigating The Lottery 
Certain steps are necessary to participate effectively for those visiting BC.GAME for the first time. Let's look at the process below: 
Signing up on BC.GAME – The first step to participating in any competition is to become eligible. The lottery is open to those who sign up for BC.GAME. It is a relatively simple process and ensures that users have active accounts. 

Get BCL tokens – the BC lottery token is helpful in buying lottery tickets. 

Navigate to the lottery page and buy tickets – You can get tickets for as low as $0.01 on the BC Game lottery. 

Choose ticket numbers- Picking your ticket numbers is at the heart of this lottery. If you want to have control of the ticket numbers that appear, it is best to pick the number manually. This way, you can study patterns and try to make the best possible prediction of the lucky numbers. 

Finally, ensure you place your bets by 14:55 hrs UTC – Don't waste all your hard work by buying tickets late.
Once you have selected your ticket numbers and proceeded, tune in for the main draw to determine the winning tickets. The grand prize of $100,000 is undoubtedly one of the biggest prizes on offer at BC.GAME. The lottery is a chance to go big and take home the bounty. You can purchase multiple tickets for one draw to increase your chances of winning and working on different number combinations. 
BC Lottery Token 
In line with its vision for crypto gambling, BC.GAME has the BC Lottery token (BCL). This token aims to provide utility for users who love the lottery. BCL can be vital for redeeming lottery tickets, with the price pegged at one token for a lottery ticket. 
BCL is a unique token in that respect. Users can get this token through BC.GAME's decentralized exchange service BC Swap. Alternatively, you can get BCL from the gaming community. There is a tip function on the platform to send the token to a player of choice. 
Accordingly, users can wager easily without relying on fiat. This possibility is excellent for those who don't want any of their activity on an online gambling platform to go on record with their bank or card company. Some segments of society still view gaming unfavorably, and having such information with mainstream service providers can be counterproductive. BCL is another token for gamers to purchase lottery tickets with relative autonomy. 
Buy Tickets For The BC.GAME Lottery Today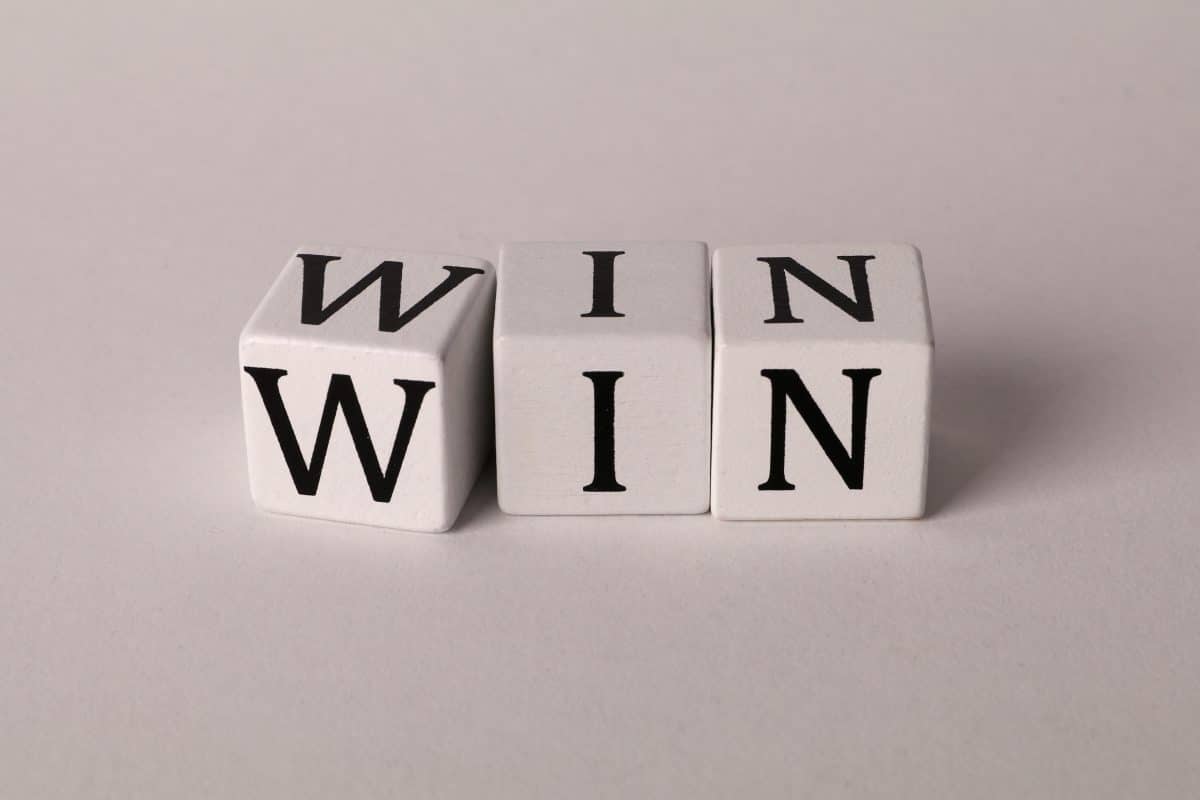 The BC Game lottery is a simple way to potentially multiply your wins on the gaming platform. It does not involve technical expertise like table games, and the ticket price ensures a low entry barrier. These factors combine to ensure that any caliber of gamer can participate. 
Additionally, there are multiple slot games, live dealer games, sports betting markets, and much more to keep you entertained throughout. These options cater to a broad range of users who may have varying levels of expertise in gaming. The lottery is one of the friendlier games on this platform, as it is one of the easiest to participate. Take part in the BC.GAME lottery today for a chance to win the big prize!