While gambling at the best crypto casino is exciting, watching the best casino movies can be just as entertaining. Movies about gambling are all about risk, adding to the suspense and unpredictability gamblers love to experience.
Over the years, the films that have become favourites earned their fame from dramatic wins and heartbreaking losses that keep us glued to the screen. If you feel like taking a break and getting your entertainment elsewhere, sit back, relax, and turn on your tv. Read on as we dive into BC.Game's selection of top-notch gambling movies.
BC.Game's Selection Of The Best Casino Movies
1. Casino
This is an all-time classic starring Robert De Niro and Joe Pesci. It was quite influential in popularising the mysterious and glamorous lifestyle of Las Vegas.
De Niro plays ex-gangster Sam "Ace" Rothstein, who works as a casino manager at a high-end Las Vegas casino. His normal lifestyle suddenly changes when his old friend, Nicky Santoro, played by Pesci, reappears in his life.
Nicky is a mafia underboss who gets in touch with Ace as he needs his help. These two Hollywood greats are accompanied by Sharon Stone in this movie, who plays the role of Ginger, an ex-prostitute and lover of fine things.
The trio schemes to gain power by cheating the system, and their steps are followed closely to try to stop them. The FBI, angry mob bosses, and corrupt government officials all try their best to take down this powerful trio at all costs.
This movie offers a fantastic throwback to life in Las Vegas during the 70s, which is why it made our list of the best casino movies. All gambling fans should watch it for some inspiration.
2. The Gambler
This casino movie stars Mark Wahlberg, who plays the role of James Caan, a gambling addict with a love for high stakes. He gets caught playing blackjack with dangerous criminals and finds himself owing them hundreds of thousands of dollars.
As expected, these criminals are not happy with this situation, and James looks for a way to pay back his debt and stay alive.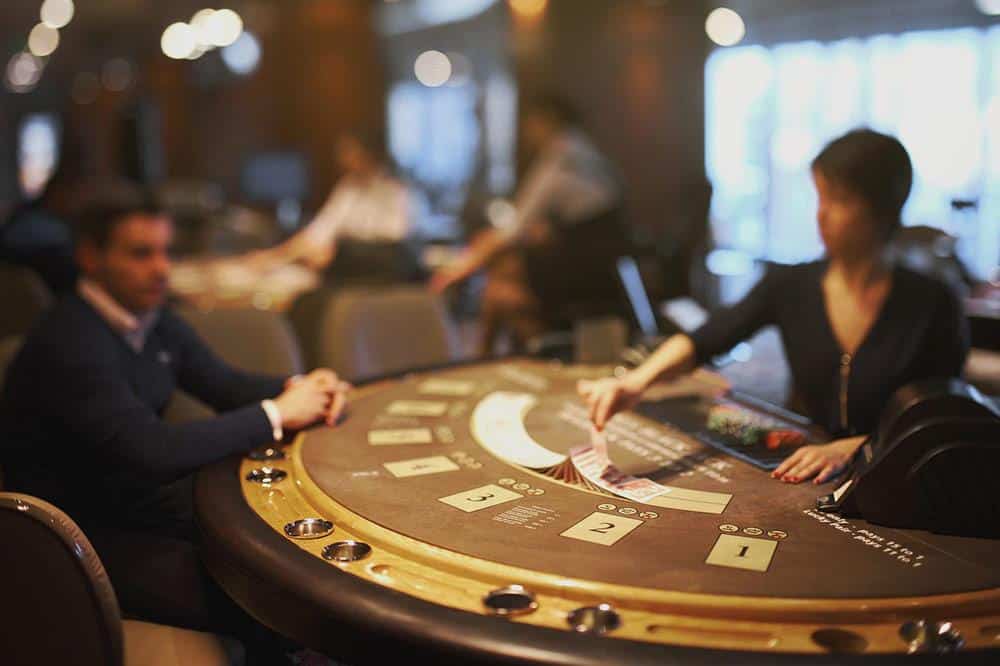 James goes into a spiral of borrowing, and his need for the thrill builds into a fascinating climax. The movie focuses on how gambling addictions and aggressive strategies can lead to your downfall.
Blackjack lovers will enjoy this movie as they may identify with scenarios that resonate with their playing style. The film has a fantastic storyline and provides important lessons to gamblers about their playing habits and possible addictions.
3. 21
This movie is a modern-day casino classic based on a true story. It involves a math professor, played by Kevin Spacey, who decides to train a talented group of students in the art of counting cards in blackjack. They plan to use this unwelcome strategy at high-end casinos in Las Vegas to bring home massive profits.
As this adrenaline-fuelled story unfolds, you will discover that all is not what it appears to be as betrayal, trickery, and hedonism comes to the fore. It's one of the best casino movies, especially for those who enjoy blackjack and the art of counting cards.
4. The Cincinnati Kid
This casino movie stars Steve McQueen and is a story about a gambler who is learning his trade and comes up against a high-roller of note, played by Lancey Howard. Intrigued by this challenge, Lancey agrees to face off with McQueen, known as the Kid.
McQueen is relatively unknown in gambling circles and is further hampered by distractions throughout the story that threaten his quest for victory.
The film has an enthralling culmination filled with high stakes and drama. Not for the faint-hearted, it promises to keep you gripped to the end.
5. Casino Royale
You simply couldn't have a list of the best casino movies without Casino Royale! This Bond classic is a remake of the 1973 version and is one of the fascinating casino movies.
As one can expect from movies of the 007 variations, this storyline is brimming with class, risk, and wealth, sleekly represented through a world of high stakes. Daniel Craig has the duty of filling Bond's boots in this edition and has been tasked with stopping a criminal banker from winning a high-stakes Texas Hold'Em Poker game being played at Le Casino Royale in Montenegro.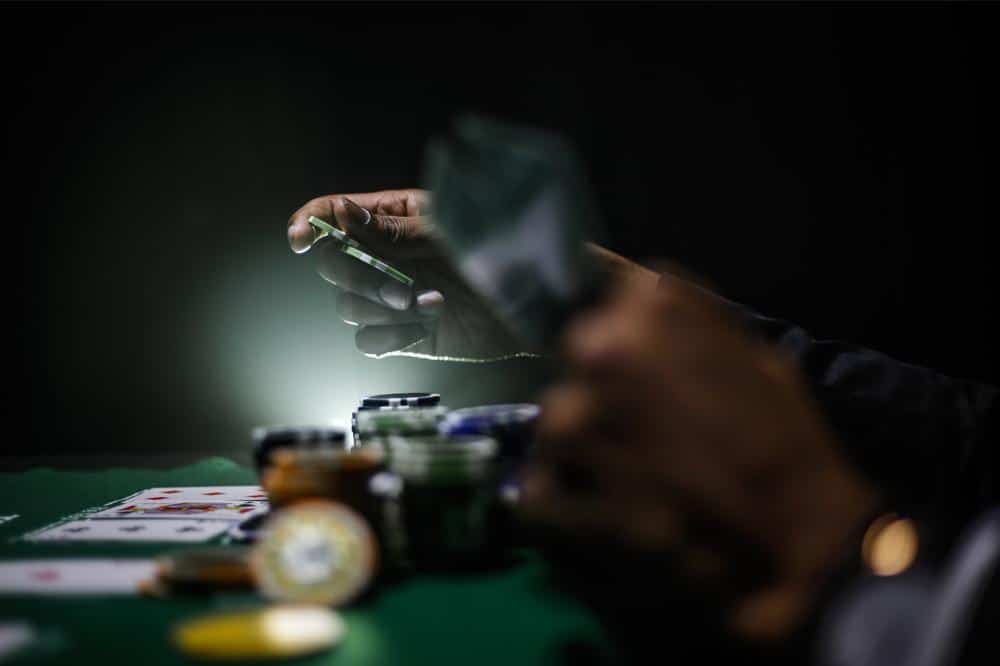 The story centres on Bond's ultimate quest to prevent a group of international terrorists from winning a poker tournament, which would decimate many criminal organizations that rely on blood money sourced by these terrorists.
There are suspense and mind games, and viewers see how money laundering makes its way to gambling circles.
One scene of note is the incredible showdown between Bond and his enemy at the poker table, facing off in an all-or-nothing game.
This movie is certainly worth the watch and will have you at the edge of your seat waiting for more. Gamblers, especially those who love poker, will be drawn to this movie as it highlights the art of bluffing and gives insight into how people clean their blood money by gambling.
6. Fear and Loathing In Las Vegas
The thrilling casino movie is based on a real story. It focuses on Johnny Depp, who plays Hunter Thompson, a journalist who partners with his lawyer on a road trip from Los Angeles to Las Vegas. Hunter is a sportswriter who plans to cover a sports event that is taking place in Sin City. Hunter is also fond of drugs, and the storyline involves his encounters with hardened drug dealers, gamblers, hitchhikers, and the police.
Unlike some of the other best casino movies that portray Las Vegas as a glamourous capital of gambling, this movie shows the city's dark side, with dangerous locations setting the scene.
It is filled with risk, danger, and suspense that will make you see the gambling world in a different light. Gamblers of all types will enjoy this movie as it has an amazing story and culminates in an eccentric ending.
7. The Hangover
Unlike most other casino movies, this movie is a comedy set in Las Vegas that epitomizes the famous saying, "What Happens In Vegas, Stays In Vegas."
It depicts four close friends who go to Las Vegas to celebrate a bachelor's party for one of their tribes. The opening scene begins with how things finished off before slowly rewinding their chain of events to uncover how they ended up in their current position.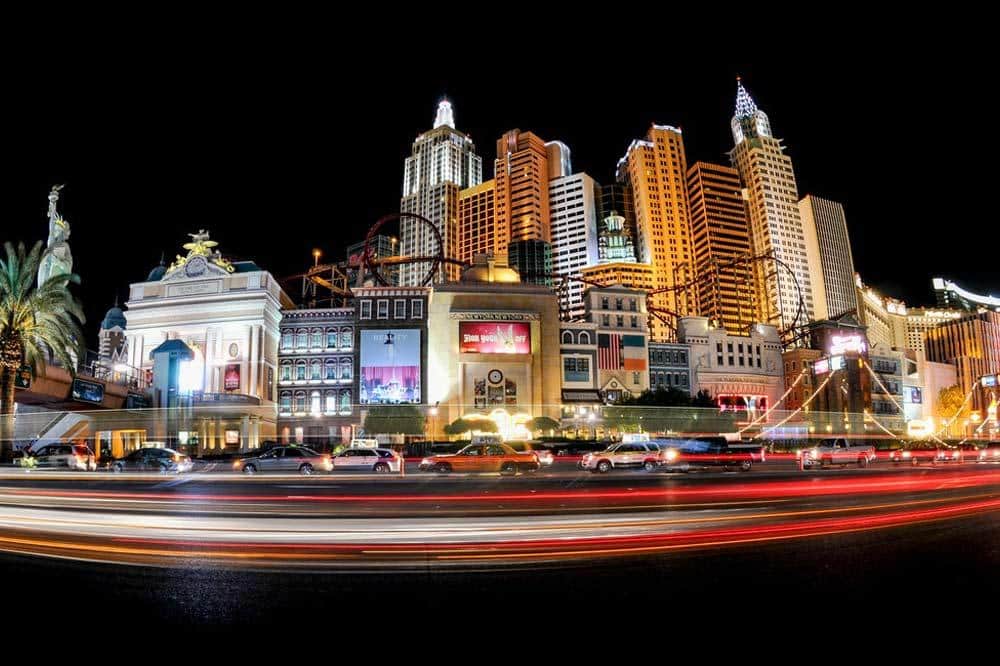 This movie highlights their crazy adventures in Las Vegas, including their penchant for gambling and all the amenities that high-end casinos offer their patrons.
It is sure to go down as a classic and one of the best casino movies to illustrate how badly things can end up when you make irrational decisions. This movie will appeal to gamblers who appreciate good decision-making skills during their gambling sessions.
8. Rain Man
This classic made its debut in the 80s and starred Tom Cruise, who plays the role of a spoilt businessman named Charlie Babbit. He is taken aback when he discovers that his father has left him very little in his will and decides to meet his estranged brother, Raymond, played by Dustin Hoffman, hoping to get some answers.
The storyline evolves as Charlie and Raymond go to Las Vegas, hoping that Raymond can use his card-counting talents at the Blackjack tables to rake in significant profits. These profits would counteract Charlie's lack of inheritance in his father's will.
This thrilling film shows the fine line between legal and illegal activities gamblers engage in while profiting from the casino. It also shows why casinos treat card counters with disdain as they try to beat the system.
Rain Man is one the best casino movies to provide incredible insight into why gamblers must never use their talent to try and cheat the casino, as this is bound to upset those higher up in the value chain.
Attempting to rig the outcome of casino games is never a wise thing to do, and this movie provides valuable lessons to gamblers who may consider resorting to those tactics in the hope of winning big.
9. Croupier
This is another exciting one that shows us the gambling world from a dealer's perspective. Gamblers who watch this movie are given invaluable insight into the dark side of the gambling world, completely different from what we usually associate with glamorous casinos.
This movie stars Clive Owen, who plays Jack Manfred, a writer with problems with his creativity. He then becomes a croupier at an exclusive casino, where he learns about the shady aspects of the gambling world and casino lifestyle.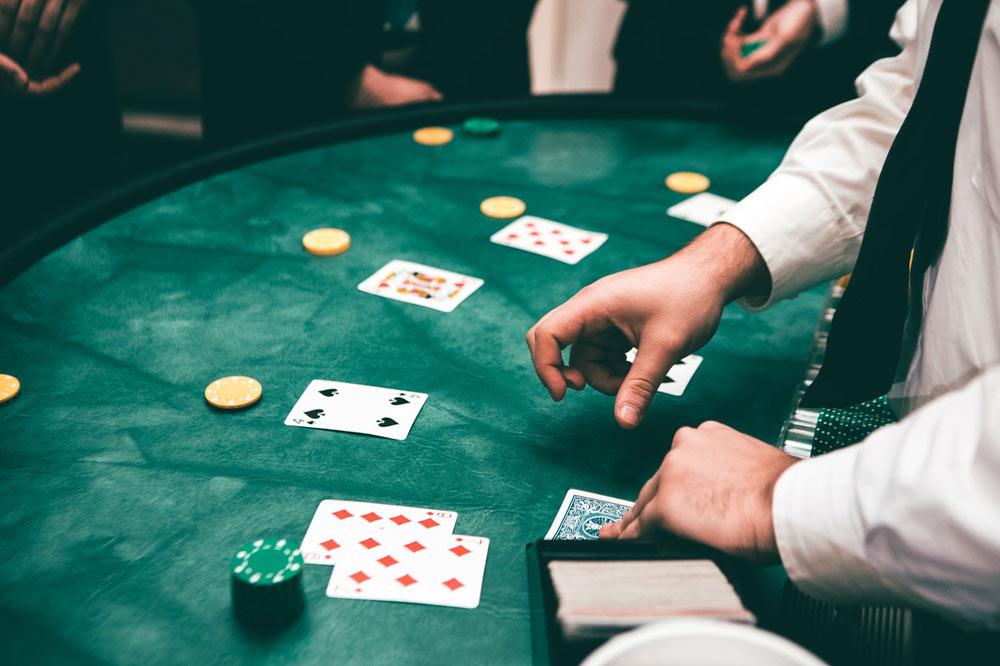 His experience reinvigorates him, and he finds inspiration to write a new novel with his new outlook on life as a game of chance.
Gamblers who find the allure of casinos irresistible will be drawn to this movie. It shows how ordinary people can become entangled in a lifestyle of gambling.
It also spotlights how hard it can become to leave a casino lifestyle that you may become accustomed to, providing valuable lessons for gamblers whose love for online entertainment borders addiction.
Final Thoughts
We hope you enjoyed reading about our selection of the best casino movies. When you are taking a break from the fantastic entertainment available at BC.Game, make sure to watch some of these classics!