Gamblers always look out for the best odds in casino games, as this increases their chances of winning. Top-rated casinos have stellar reputations and offer convenience and security with a fantastic selection of games that do payout. When narrowing down options for the best crypto casino, odds are considered high on the players' list of requirements.
Factors like these influence where gamblers choose to play, especially if there is a broader selection of games with favourable odds. It is essential to consider elements such as the casino house edge and return-to-player percentages, as they are directly linked to each game's odds.
Importance Of House Edge and Return To Player Percentage
It is crucial for those new to gambling to understand the casino house edge and return to player percentage. Your familiarity with how this work determines your success at a crypto casino.
The house edge alludes to the built-in advantage in a game that the casino has over its players. This built-in advantage enables the casino to remain profitable and maintain its operational model. It is displayed as a percentage of the player's original bet and is typically calculated based on their long-term gambling behaviour.
Games with a house edge under 3% can be considered favourable for players.
Each game's return to player percentage is reflected as a percentage value. It tells a player what percentage of their investment in the game can be expected to be returned to them. Players are usually fond of bitcoin casino games with a high return-to-player percentage, as there is a likelihood that they will get a maximum return on their investment.
Games with a return-to-player percentage above 90% can be considered favourable for players.
Worst and Best Odds In Casino Games Explained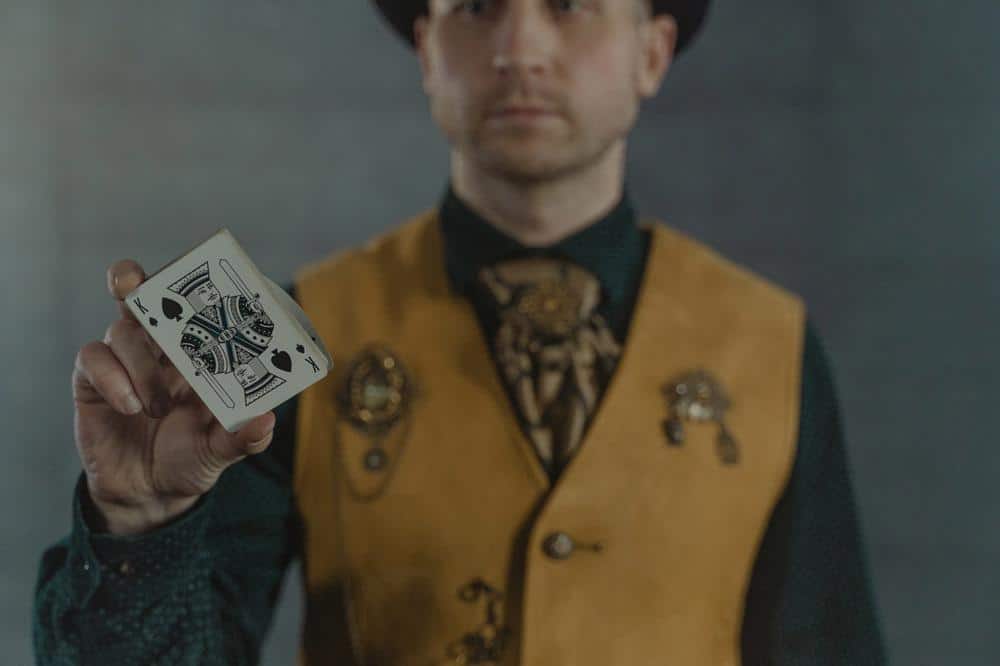 Generally, games that require a greater skill level offer better odds to gamblers. With these games, you can apply strategy more effectively, and your decisions during gameplay will significantly influence the outcome. Walking in with a strategy around decision-making will significantly improve your gambling session as you make rational and informed choices.
Stay with us as we uncover some of the best odds in casino games played with bitcoin or other cryptocurrencies.
1. Slots
When it comes to hitting slot machines, there are no strategies to implement and improve your gameplay. That's because a random number generator governs the entire gameplay. This ensures that each slot's outcome is entirely arbitrary, as each spin is classified as a separate event.
In light of this, any winnings that come your way will be totally unexpected (and thoroughly enjoyed!)
The range and type of payouts on slots will depend on the slots provider for that casino. Expect the casino to make all that information available to you.
Typically, the higher denomination machines will give you more significant payouts than smaller ones, although this is not a hard and fast rule.
Return-to-player percentages can range anywhere from 85% to 97%. In terms of the house edge, this will vary depending on the type of slot game you choose to play.
Slots games with lower jackpot values pay out more regularly than progressive slots games. Once again, this is not a hard and fast rule but rather based on statistics.
2. Blackjack
Blackjack is known to offer some of the best odds in casino games. It has one of the lowest house edges in traditional and online casinos globally.
In most variations of Blackjack, the return to player percentage averages 99%. This gives you many opportunities to profit better during your gambling session based on your strategy. It helps to note that different casinos may have different rules for the variations of Blackjack on offer. In light of this, the house edge may not be the same across other casinos.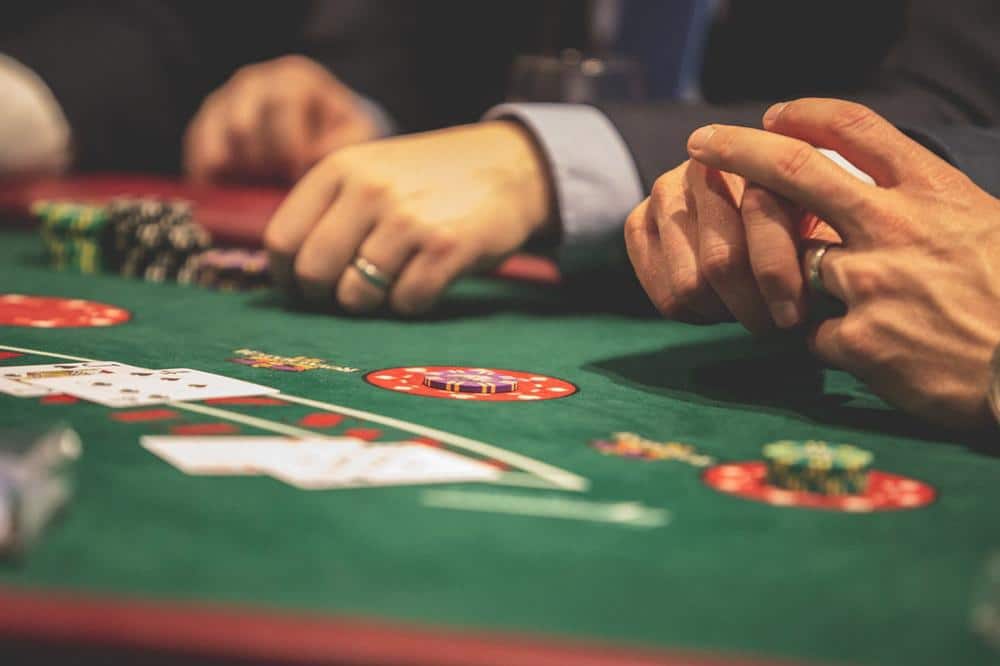 A misconception in Blackjack is to get as close to 21 as possible without busting your hand. This is incorrect, as your main goal is to beat the dealer, irrespective of your total card score.
For average Blackjack players, the house edge will be approximately 2%, which drops to 0,5% for seasoned Blackjack players.
3. Video Poker
Gamblers who play Video Poker can also expect great odds, as your decision-making ability will determine this game's outcome. Skill and strategy play a large part in your gambling session, and the return to player percentage is known to be around 99%.
Regarding the house edge, most variations of Video Poker average approximately 3%, with some Video Poker games going as low as 1%, which is the case with BC.Game.
With Video Poker, the payout table is typically displayed on the game dashboard so that players can manually calculate their true odds based on how many payouts they receive for each winning hand.
Although the true odds can take some time to figure out, computer software can help you accurately calculate this according to that specific Video Poker game paytable.
4. Craps
Craps is another popular game that offers some of the best odds in casino circles. The craps table may appear intimidating with the various boxes arranged on the table. However, it is relatively easy to play and offers great opportunities to win.
Although some bets on Craps offer house edges as high as 10%, there are also bets where the house edge is 0, namely the odds bet, when choosing to play the odds bet, your odds of winning increase dramatically when you bet higher amounts.
When you are playing Craps, your return to player percentage can get as high as 99% if you stick to simple bet types such as pass/don't pass or come/don't come. Moreover, you can get a fantastic house edge if you stick to simple bet types.
5. Roulette
Roulette is an all-time favourite at traditional and bitcoin casinos, offering fantastic odds for gamblers.
Depending on which variation of Roulette you are playing and the casino you are playing at, you may incur a high house edge. For example, American Roulette can offer a house edge above 5%, which works against you when you want to make a profit. On the contrary, European Roulette can get you a great return to player percentages that top 97%.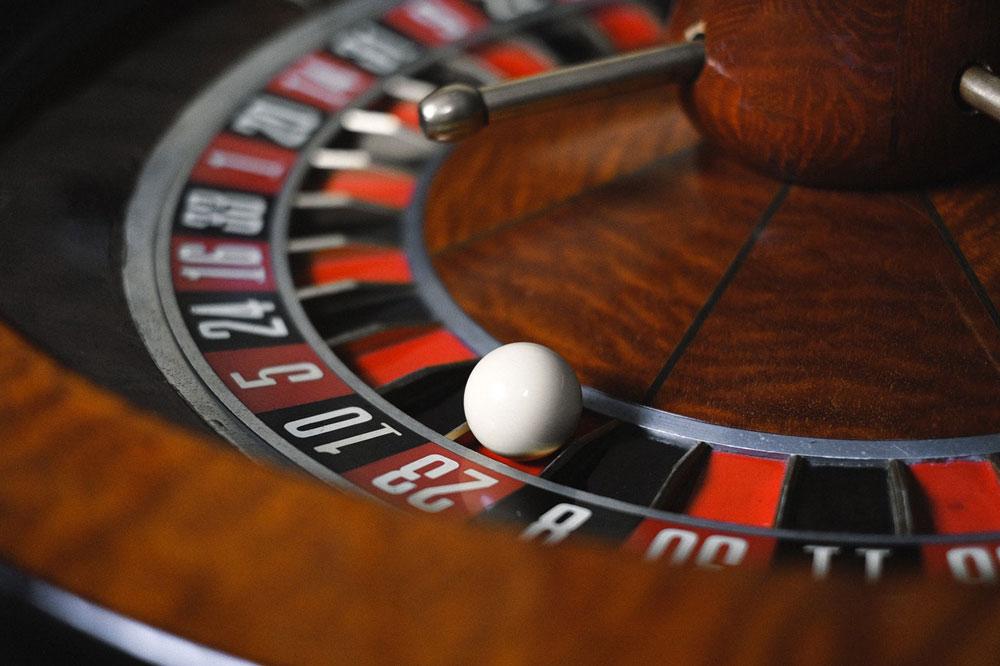 Regarding your general Roulette play, you can get some of the best odds in casino houses when betting on Red or Black, Odds or Evens, irrespective of the variation. The house edge on these bets averages 5.26% for American Roulette and about 2.7% for European and French Roulette.
The more difficult bet types, like straight or split bets, have far greater odds as these bets are more difficult to win.
On straight bets, you can expect odds of around 35:1, while on split bets, you can expect odds of 17:1. These odds are consistent across the different variations.
American Roulette consists of a double zero wheel, while the other variations only have a single zero wheel. This means that the house edge on American Roulette will be much higher as the ball is twice as likely to drop into the zero pockets.
6. Baccarat
Baccarat is another game where you can get attractive or even some of the best odds in casino games despite being a game of chance with little skill involved.
The game consists of three bet types, and if you want to increase your chances of winning, it is recommended to choose a bet type that offers the best odds. With Baccarat, the bet with the lowest house edge is the Banker bet that gives you a 1% house edge. It is the safe option as it usually results in a win.
The Player bet is also a great option that offers excellent odds of 1.36% on average across the different casinos.
Although there is a misconception that Baccarat is for high rollers, an increasing number of newer gamblers are playing Baccarat with smaller stakes. This is due to the potential to make decent profits with great odds on offer. The game is relatively easy to learn and play, and novices are attracted to the game's low house edges.
A 5% commission is paid to the house at some casinos if your Banker bet wins. This does not apply to Player bets where there is no commission obligation for a win.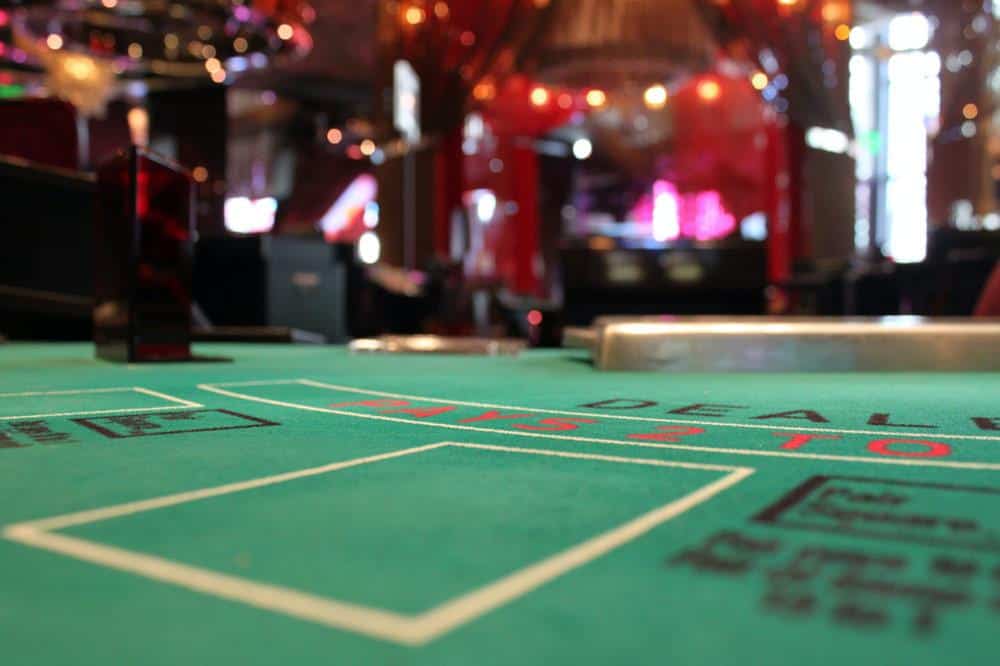 Across all casinos that offer Baccarat, the odds paid on a Tie bet are 8:1, and the casino house edge for this type of bet tops 14%. The unrealistic nature of a Tie bet makes it an unpopular bet type, and most players at the Baccarat table are inclined to go for the Player or Banker bets.
Seasoned Baccarat players usually keep scorecards that enable them to see the results of previous rounds. It helps them to bet on streaks based on prior winning hands.
Games with Unpredictable Odds
Keno & Big Six
Gamblers who play Keno don't enjoy particularly good odds. The odds make it difficult to expect consistent profits with your gambling session.
For example, if you choose to bet on the Big Six, you are limited to six ways to bet. It means the house enjoys a much more significant advantage than the player.
Although players find more success with matching numbers paying out, the odds of getting a big win when playing Keno are statistically relatively low.
Poker
When playing variations of poker, such as Texas Hold'Em and Omaha, the odds can vary dramatically. Although you have more control of the game, luck determines what cards you are dealt, which are entirely random.
Your skill level, strategy, and decision-making skills can influence the game's outcome. However, you will be playing against other players, which means the odds will swing depending on the skill of other players at your table.
Summary Of Games With The Best Casino Odds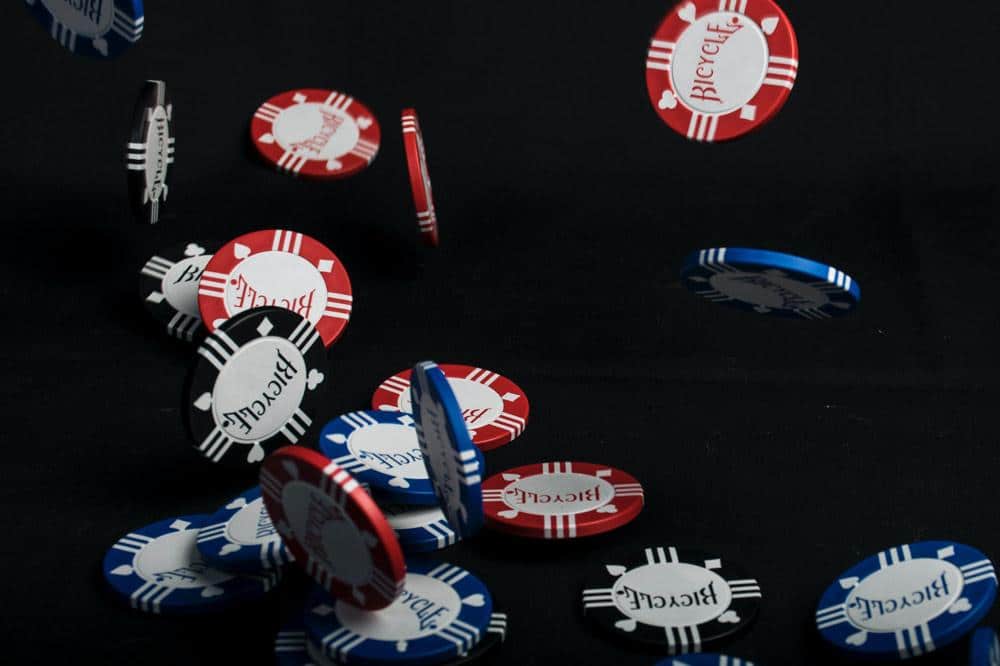 Baccarat has an incredibly low house edge of 0.8%, making it perfect for beginners.
Craps has a favourable house edge of 1.06% and is also suitable for new gamblers.
Video Poker and Blackjack have average house edges of 0.5%, as these are games where skill, strategy, and decision-making play a big part in determining that game's outcome.
Roulette is extremely easy to learn and has multiple bet options ranging from easy to hard bet types. American Roulette offers a high house edge of approximately 5.26%, while European and French Roulette offers a house edge of 2.70%.
A random number generator that produces unpredictable outcomes governs slots. The house edge on these games averages approximately 3% based on long-term gambling sessions.
The house edge on Three-Card Poker is 3.37%. In contrast, the house edges on other variations of poker like Texas Hold'Em and Omaha vary depending on the quality of your opponents at the Poker table.
Keno & Big Six are games of chance and offer infrequent winnings. Players looking for regular payouts should consider other games with more attractive odds and house edges, as these will produce more consistent winnings.
The Bottom Line
Now that we have explored the best odds in casino games, it's time to head off to the floor. Check out the house edge and return to player percentages on each game before deciding your choice.
If you need to brush up on your strategy, visit BC.Game's blog before starting your gambling session. Having insightful knowledge of bitcoin casino games, an effective plan, and excellent bankroll management will hold you in good stead during your gambling session. Good luck!