While gambling success is believed to be shrouded in luck, millions of gamblers around the globe believe otherwise. As casinos have evolved into digital platforms, so have the strategies gamblers use to leverage their advantage during gambling sessions. Bitcoin casinos, like other traditional online casinos, offer an incredible variety of gambling games that all require a careful element of both skill and luck.
When looking for the best crypto casino, gamblers always flock to those platforms with games that maximise their strategy. These are most often skill games where players have more control over the outcome. Having more control means you have more opportunities to boost your bankroll, which is the ultimate aim of a gambler.
As a result, skill-based games are an extremely popular option at crypto casinos.
Chance Games vs Skill Games
The random nature of casino games is quite familiar to gamblers who frequent bitcoin casinos. Before delving into skill-based casino games, it is important to touch on those games of chance. This will give us a clearer idea of how skill plays a factor in determining the outcome of a gambling session.
Chance Games
As the name suggests, the outcomes of these games are randomly generated by chance. No element of skill is required to manipulate the outcome, and players cannot improve their results by attempting to change their gameplay strategy.
In games of chance, random number generators usually determine the outcome of each round. This sophisticated software model makes each result entirely independent of previous results.
When playing games of chance, the only type of control that you will enjoy is how much you choose to bet, how fast you want the game to proceed, and how long you wish to play for.
Always remember to consider games of chance to be for entertainment purposes only. Use your budgeted funds to enjoy your session and savour any profit you make from playing as Lady Luck was on your side.
Some typical chance games that you find at crypto casinos include: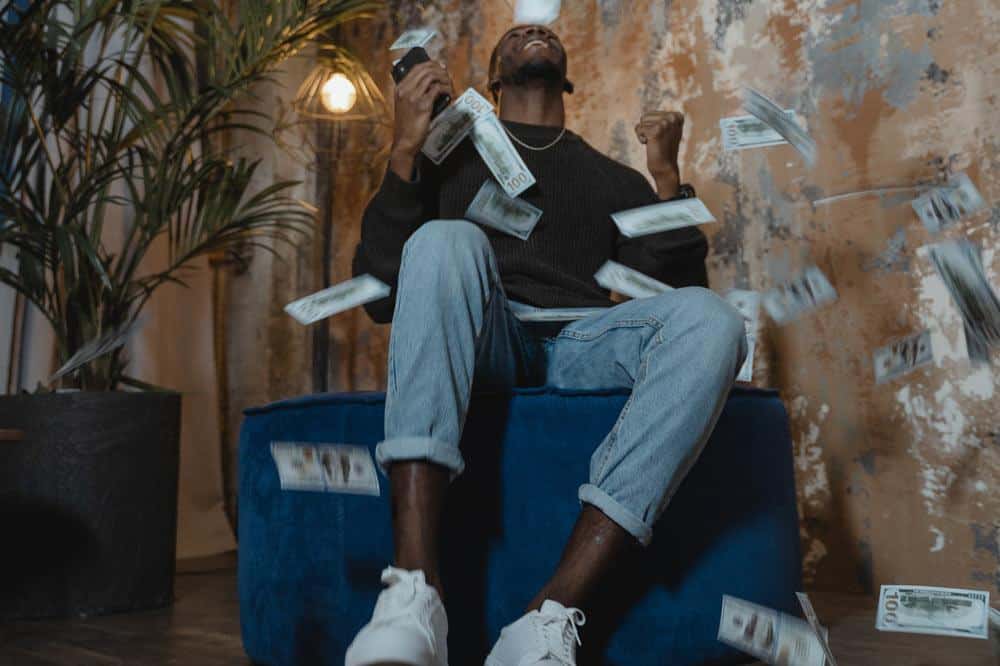 Skills-Based Games
Players can manipulate their gameplay by applying their learned talents when playing skill games. Players who have studied specific strategies and practised certain skills usually enjoy good spells during their gambling sessions. However, no matter how much your skill levels climb, remember the house always hold the edge in any casino game you play.
One of the main reasons why skilful players can manipulate a casino game in their favour is because it is their own decisions that affect the game outcome. The result of each round cannot be determined by pure randomness. Players who are irrational and display poor decision-making skills lose more often than not. On the other hand, players with good decision-making skills have a habit of winning more often and boosting their bankrolls.
Some popular skill games at crypto casinos include:
Pai Gow poker
Baccarat
Sport Betting
Horse racing
Skill-Based Gambling and Games In More Detail
Blackjack
Blackjack is a classic casino favourite skill game that attracts talented players from all walks of life. Skill certainly plays a big part in this game, as the player's decisions decide the outcome at the table. Although the dealer may shuffle the cards to add a random element to the game, the player's decision-making ultimately determines the success of their gambling session.
Naturally, players who make good decisions enjoy greater profits, while those with poor decision-making skills endure a torrid session. Many Blackjack players employ either of two strategies that help them to maximise their gambling sessions. These strategies require players to determine the outcome skillfully.
Basic Blackjack Strategy
With this strategy, players can minimise the house edge that the casino holds over its players. The basic strategy comprises rules that guide players by indicating the best statistical way to play a hand. It is based on two factors: the dealer's up card and the player's own cards.
Although this strategy does not guarantee a win every round, it offers a player the best possible route to winning. Moreover, this strategy lowers your overall cost in the long term.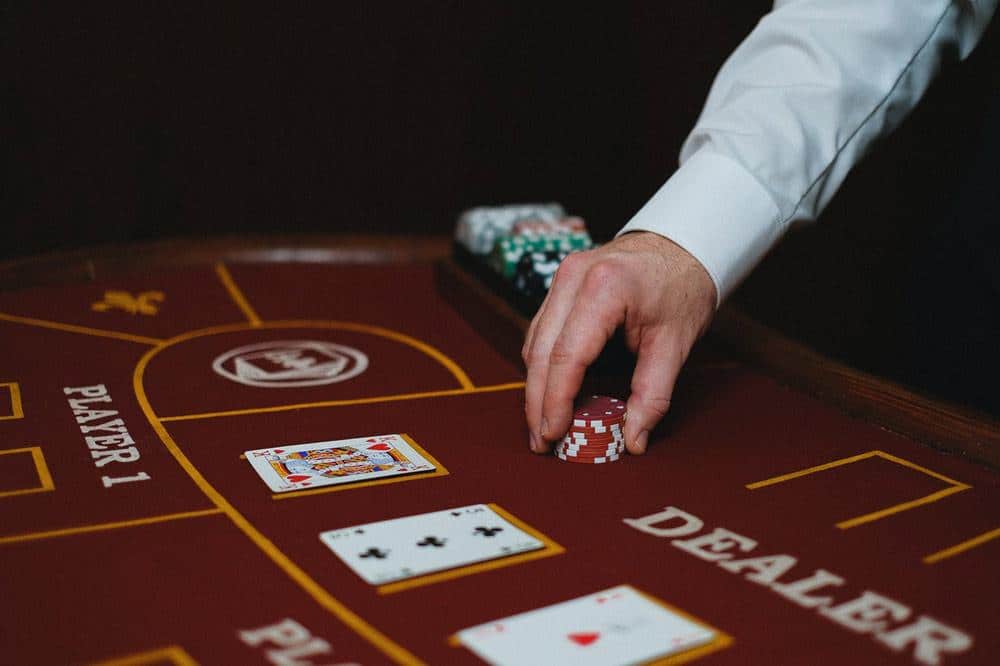 When using this strategy, remember that it does not erase the house edge but merely reduces its effect on your gameplay.
Top-rated casinos like BC.Game offer excellent strategy tips on their platform, and many players use these as a guide during their gameplay. On some gambling platforms, players may even ask the dealer for recommendations on their decisions based on the basic Blackjack strategy.
Card Counting
Having been around for a long time, this strategy is tried and tested. Card counting requires plenty of skill and effort, as players are expected to keep a mental observation of all cards that are dealt. The player then modifies their game plan depending on the remaining cards in the shoe.
Before players start with the card counting strategy, they should learn the basic strategy to help them navigate through the game.
Players must remember that card-counting strategies do not guarantee any wins, as the cards in the shoe are random. However, this strategy gives players a long-term advantage that should bring them a profit if they stick around for long enough.
Card counting can become almost impossible when playing Blackjack at a crypto casino, as many casinos use multiple decks in the shoe. This, coupled with the random number generator, makes card counting a daunting task.
Baccarat
In stark contrast to Blackjack, players who love Baccarat, another one of the skill games, do not count cards. They typically use methods of negative or positive progressions or flat betting techniques.
Players usually increase or decrease their bet size after each round with the progression strategy. In flat betting techniques, your bet size remains consistent throughout the game. Skilful Baccarat players have a more than 50% consistency rate when ascertaining whether the Banker or Player bet pays out.
Flat betting is a safe method compared to the progression betting patterns that could potentially ruin your bankroll.
Sports Betting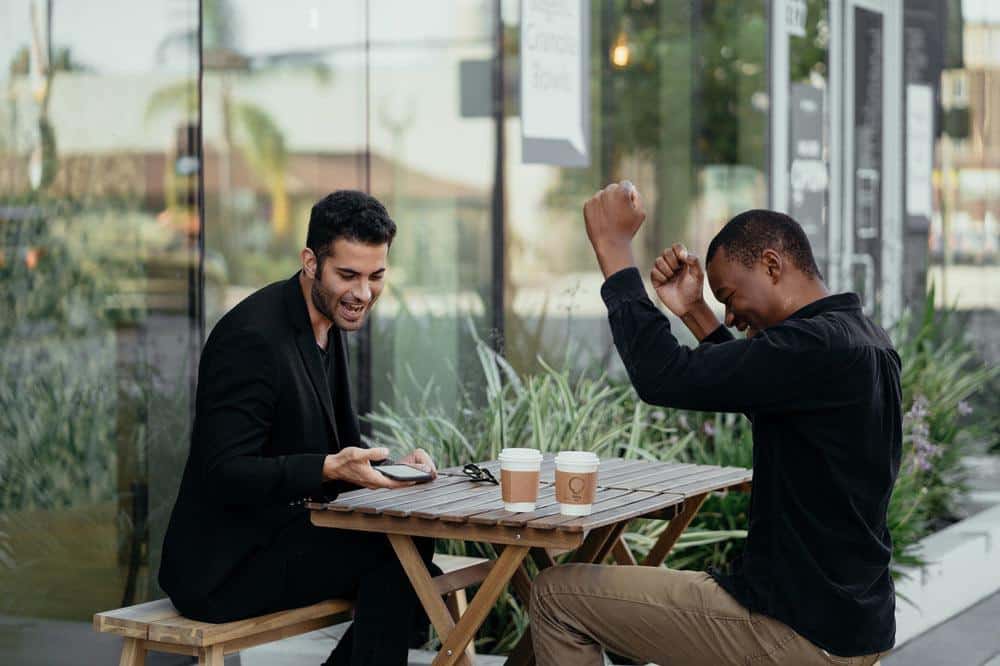 Although sports betting often takes place on dedicated betting sites and not always at a casino, it is certainly skills-based and requires a careful strategy. It is extremely popular amongst gamblers who use a combination of skill and intuition to boost their bankroll.
Players usually bet on sports like hockey, motorsport, soccer, baseball, basketball, football, tennis, and golf. They can choose single or multiple fixtures and must predict the correct outcomes for each bet.
Several factors must be considered when selecting your outcomes; this is where a player's skill comes in. Players must be able to ascertain the form, history, head-to-head record and venue and determine the outcome based on a combination of these factors.
Besides betting on the outcome of a sporting result, players can also choose to bet Live. With Live betting, players can bet on outcomes within the game, also determined by the form, history, head-to-head record, and venue, amongst other factors.
While betting on clear favourites is easier to do with sports betting, in reality, sports can become unpredictable. In light of this, gamblers tend to use intuition to predict sporting events' outcomes.
With sports betting, you can expect to receive about 55% of your wagers back when considering the house edge. Skilled sports gamblers use their knowledge and intuition to ensure that their pockets are filled while enjoying some sport.
Horse Racing
Horse racing is another form of gambling that has attracted gamblers from across the globe for decades.
There are many permutations when it comes to horse racing, and players must use their skills to determine the outcome of the horse race. Players usually account for the horse's form, the jockey, the venue, and the horse's track record.
Although the odds are fixed at the beginning, they can change depending on the betting habits of the punters. Essentially, gamblers punt against themselves and not against the house. The house does, however, take a percentage of the total wagered amount.
Players use a method of handicapping where players back horses with disproportionate odds in the belief that those horses have been overlooked. This is potentially lucrative and very satisfying to a gambler when proven right.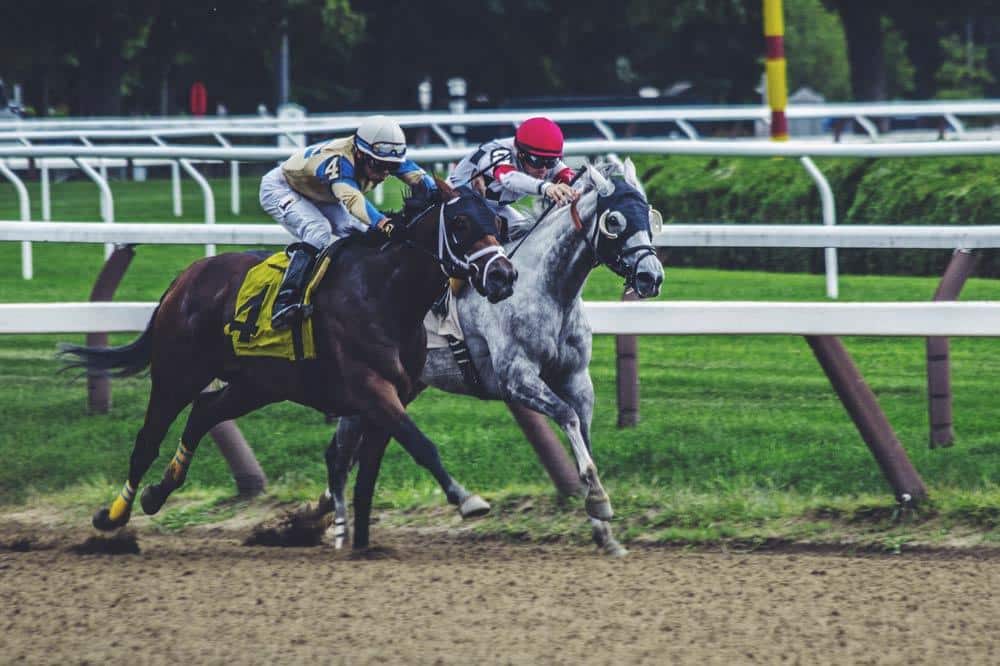 The skill of handicapping can become complex as a gambler must consider the length of the track, the quality of competing horses, the weather, the skill level of the jockey, and how the horse performs on that day.
Punters study the form book before a race meeting to make sound judgments regarding their bets. A combination of factors determines who they back, and those gamblers with intuitive skills are bound to meet with success at the horse racing track.
Poker
Poker Strategies
In skill games, poker players require the most skill, as players' decisions alone determine the outcome of the game. Their skill is often manifested by deceiving their opponents.
One common skill that is employed is called bluffing. Players usually bluff by betting big when they are holding a weak hand. The idea is to scare opponents with stronger hands than you into submission. Players with stronger hands tend to surrender when big bets are placed, as they end up doubting the strength of their cards.
Another skill is called slow play and works in stark contrast to bluffing. With slow play, gamblers bet weakly or check when holding very strong hands. This strategy encourages opponents to up the ante at any round stage. In effect, gamblers lull their opponents into a false sense of security and then strike hard at the end to rake in a massive pot for the round.
Both bluffing and slow play are extremely effective in their ways, and both are known to bring in healthy profits.
You must be aware that if you constantly bluff and keep being found out by your opponents, you must ease off, as players will take advantage of your vulnerabilities and shortcomings.
Texas Hold'Em
In variations like Texas Hold'Em, skilful players spend a lot of time calculating odds and probabilities, trying to read their opponents, and trying not to let their opponents read them. These strategies are meant for long-term success, so skilful players who stick around at the poker table are bound to realise a fruitful session.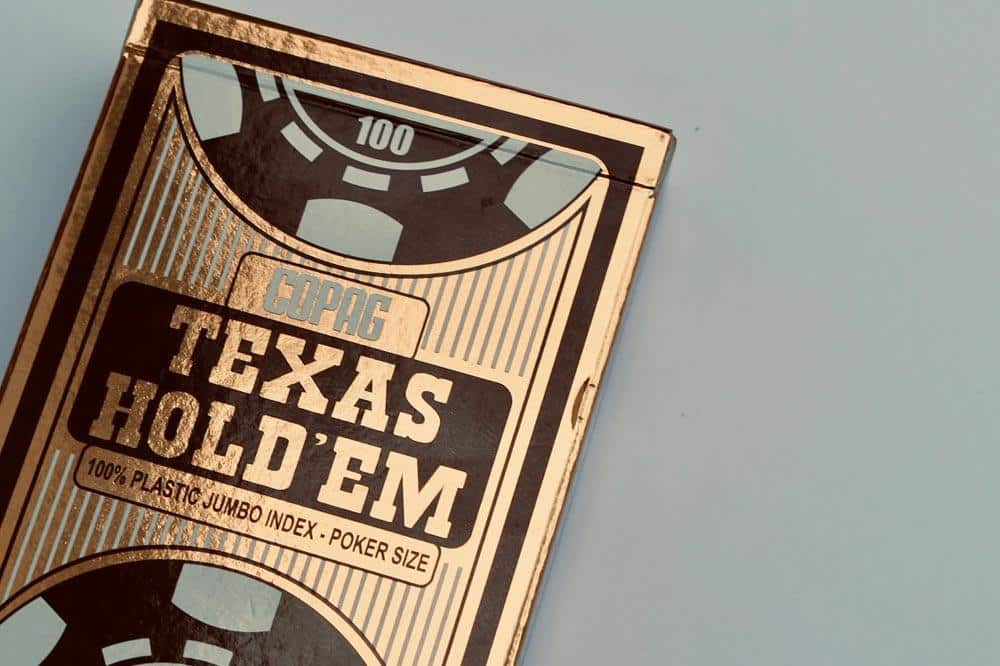 When playing Texas Hold'Em at a crypto casino, you can play cash games, sit-and-go's, or tournaments. Poker players use slightly different skills for each type of poker game that they choose to play. While sit and go offer some measure of stability with your chip stack, cash games can become very profitable or lead to your ruin very quickly.
With cash games, it may take longer to read your opponents as players drift in and out of cash tables at any time. With sit-and-go's and tournaments, players have more time to ascertain their opponents. These players are typically more cautious than those who play cash games, as they aim to suss out their table before fully employing their strategy.
Playing poker at a bitcoin casino also heightens your skill level as you play with others worldwide. This could lead to more aggressive play or may enable you to tone down until you have come to grips with your opponents.
Ultimately, your skill will surface the longer the game progresses, and your decisions determine your success at the table.
The Bottom Line
Most casino gambling games rely on random outcomes, so gamblers must use their skill to make the most of their gambling sessions.
Now that you know about some popular skill games studying effective strategies will undoubtedly help in the long run. Your newly acquired skills will enable you to shift the odds in your favour.
Always remember to play within your means, remain in control, and be decisive with your strategy. Good luck!