"Gamble responsibly." You might have heard or read this often as you play online casinos. Even physical casinos remind their players to gamble responsibly. Now that crypto casinos are here and taking over the digital casino industry, we must understand what "gamble responsibly" means in crypto casinos. Ready to play casino games with your cryptocurrencies? You have to read this first.
The Origin of Gamble Responsibly
The phrase "gamble responsibly" came from "responsible gaming". The gambling industry sets a social standard to protect its players from doing anything impulsive and aggressive while engaged in casino activities. Governments, casino operators, gaming control boards, and vendors widely use this social standard. Promoting integrity and fairness is the primary goal of this social responsibility.
Gamble Addiction Is Possible
Like any other game, casino games are addictive. They are games, and providing monetary rewards to players is a big factor in gambling addiction. However, casino operators don't have anything to do with gambling addiction, as it is the responsibility of the players to set their gambling limits. Medically speaking, players may develop a so-called "compulsive gambling" if things go off-hand. This medical condition is often uncontrollable. In most cases, it takes a toll on the player's life; despite that, the player keeps gambling. As health professionals describe it, symptoms may include:
Chasing bets that lead to losses
Hiding behaviour
Using savings to play
Taking out unnecessary loans for gambling.
If you're just starting in online casinos, gambling addiction is possible if you don't give limits for yourself.
Responsible Gaming And Crypto Casinos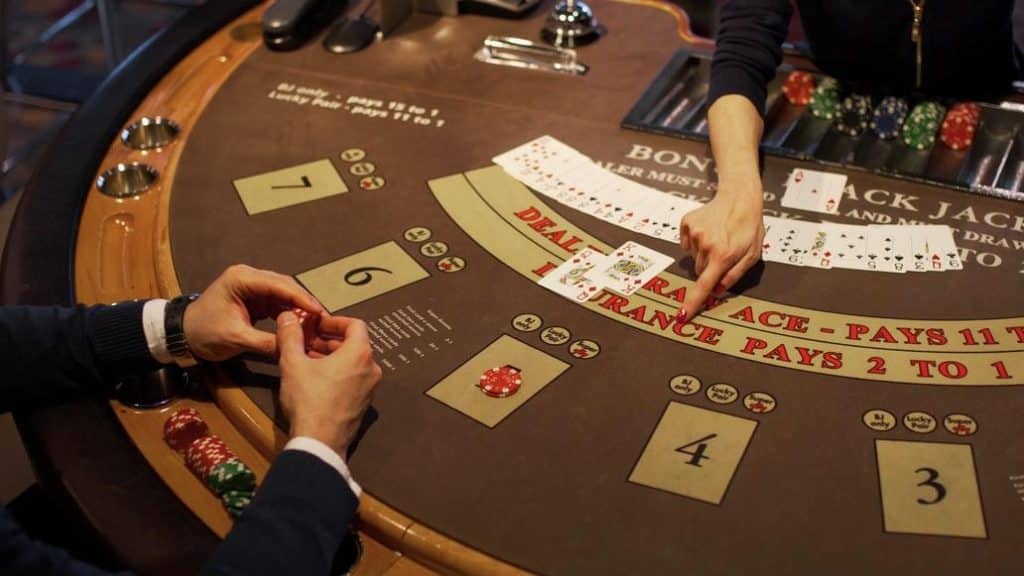 Much like any other online casino and physical casino platforms, crypto casinos like BC.GAME observe responsible gaming as a social responsibility. In general, crypto casinos impose limits on customers to help them control their gambling activities. Some restrictions are:
Self-exclusion or time out
Permanent closure of accounts
Time limits
Deposit limits
Account tracking
Reality check
What BC.GAME Is Doing To Support Players
Crypto casinos don't fall short in reminding players to be responsible players. BC.GAME, for instance, redirects players to BeGambleAware to find support in case players need advice about how to stay in control of their gambling activities. BeGambleAware is a great platform to find support from players who have experienced gambling problems. On the platform, you can talk to someone or watch featured stories from people who have undergone the same situations. There are also tips and advice blogs that you can read to ensure that you stay in control.
Aside from partnering with BeGambleAware, BC.GAME is also helping players internally. Regarding self-exclusion or banning from certain gambling activities, you can contact our customer service anytime. Reality checks, time limits, and deposit limits are still under development as we consider all possible situations to meet the gap between centralised and decentralised systems. And, if a player wants to close his account permanently, he can talk to our customer service for support. BC.GAME can support anything related to responsible gambling to protect and encourage players to use the platform responsibly.
Your Responsibility As A Player
Compared to centralised online casinos, crypto casinos are decentralised, which means more freedom on these platforms. If centralised digital casinos impose limits and hold restrictions when their players play, crypto casinos give players control over their money. In most cases, their winnings go straight to their crypto exchange wallets. So, what can you do with more freedom to play to be a responsible player in the gambling industry, especially when using crypto casinos?
Set Your Gambling Limits
Giving yourself limits will help you control your gambling activities. One instance is setting your budget for the games. You should be able to define the amount of money you want to gamble. Don't play without setting your budget limits. Otherwise, you will spend all your money when things go off-hand. Another limit you can impose is the number of days or hours you spend gambling. Staying too active on gambling sites will impact you; worst, it could become an addiction.
To control your activities, set the number of days you will play in a week and the number of hours you will play in a day. This way, you can manage your activities outside gambling too. Most people recommend gambling during your spare time. This means you will still prioritise other important things in your life and consider gambling a temporary hobby.
Protect Your Money At All Cost
No one wants to lose money while gambling. However, there are some instances where players gamble because they think they will be able to recover the losses they incurred from previous games. If this is your mindset, you will lose more than what you earn. And again, if you have a budget for gambling, you can control what you spend on casino platforms. Of course, we're not just talking about your losses.
You have to secure your winnings as well as venture into crypto casinos. Securing your winnings will help you become more disciplined and a sports player. Just ensure that you are sticking with your budget to avoid losses in the future.
Don't Spend Your Savings On Gambling
Spending your savings on gambling is a big no. Don't do it if you want to try gambling or you're hoping to recover your losses by risking your savings. It's a risk, and if your life depends on your savings, you won't afford to gamble the money.
Summary
Overall, you can make a basic plan and limit yourself to the things you can control later on. Some people do gambling for business and a living. If you want to be a responsible player, you need years of experience to take gambling as a serious business. In the meantime, explore the crypto casino space and don't make decisions impulsively.