Gaining a distinction for quality is difficult in any industry. This bar is even higher in the online slot games sector because of all the intricacies that these games involve. ThunderKick is one of the standout performers in this sector, informing BC GAME's decision to partner with this game provider. 
Over years, online slot games have undergone tremendous upgrades. Those who played in the early days of the internet can appreciate this evolution best. All this is thanks to how easy it is to play, their higher payout ratios, attractive packaging conveying popular themes, and, most importantly, the innovative gaming features. Today's online casino games bear significant similarities to the sights and sounds of physical casinos. The goal is always to get better graphics and more efficient gameplay.  
ThunderKick Overview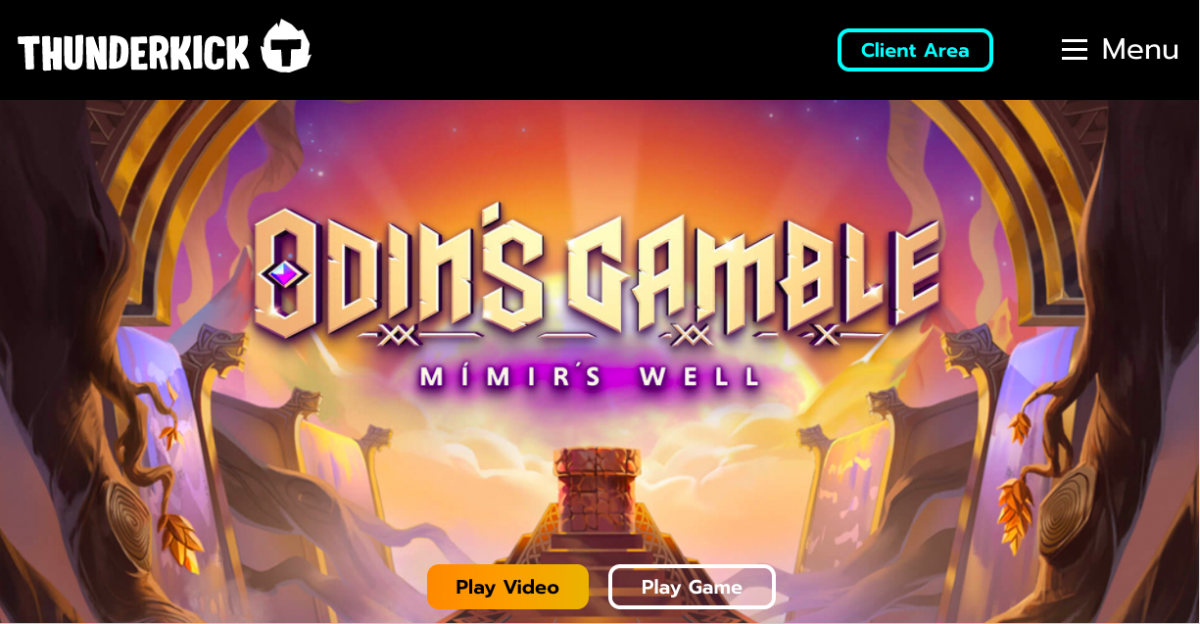 As hinted above, ThunderKick is one of the standout slot game providers in the online gambling landscape. This Swedish company launched in 2012. It's one of the most popular game providers to-date. ThunderKick also serves as a Remote Gaming Server (RGS) for platforms that need hosting services.
Moreover, Quality in slot games provision means lots of ideas, color, fun, and quality graphics. These markers call for a brilliant team with experience in the gaming sector. Some of the senior employees worked at NetEnt, a leading game provider, and could explain their delivery of top slot games. 
Game Portfolio
ThunderKick caught the public's imagination with the double-header release of Casumo Casino and Vera and John in 2014. Since then, this company has continued to elevate its standing with consistent delivery.
In addition to its primary focus on elite video slots, ThunderKick utilizes HTML5 technology to provide games compatible with most modern devices. The online slot game provider also implements unique design and innovation to significant effect. Rather than churning out hundreds of games with clones of different graphics, ThunderKick has a few dozen slots with a good range of themes and features. By late February 2022, ThunderKick had partnered with 888 Casino, Betclic, Betvictor, and more than a dozen more online casinos besides BC GAME.
Notable Games 
Here are a few highlight games from ThunderKick: 
Big Fin Bay- A colorful fish-themed game with advanced features. 

Crystal Quest: Arcane Tower- An exciting game that features sparkling knights, wizards, and treasure chests making for an overall exciting adventure.

Pink Elephants- A great Thunderkick slot game for high pay lines. 

Toki Time- This game features fascinating little fluffy alien characters that a gamer can get an immersive experience.

Turning Totems- The theme centers on totem poles and is a favorite with gamers looking for free spin rounds. 
General Features Of Thunderkick Games 
Generally, this slot game provider focuses on innovation and even incorporates classical designs for originality. Game providers can only produce so many Ancient Egypt or Chinese Folklore games before the games start feeling generic.  The goal is to get high production quality and distinction in a market where everything can feel the same.
Therefore, you may not find as many ThunderKick games as would be typical of other software developers. There is a sense of quality over quantity, which the market appreciates. One can enjoy the craftsmanship in each game, which is the essence of quality slots.
Graphics
Quality graphics from Thunderkick slot games distinguish them from the competition. They use high-end graphics, which augment the gaming experience. Slot games have to deliver the aesthetic. You wouldn't want to be spinning reels and have a mechanical feel to the whole process. The detail on these games is a tribute to the evolution of computer software and ThunderKick's commitment to quality. 
Also, ThunderKick games tend to have great features ranging from expanding wilds, scatters, free spins, and stacked symbols that can transform. The symbolism and themes of specific games have great detail, providing authentic gaming experiences. Overall, the games feature excellent visuals and display, high-definition graphics, creative themes, and cross-platform availability.
Gameplay And Compatibility
ThunderKick deploys fascinating twists and turns that make the games unpredictable and fun. The gameplay is rigorously tested to ensure that the end consumer does not get a sub-par product. In the competitive online gaming industry, there is little margin for error.
Mobile internet traffic is already dominant in all aspects of the internet. ThunderKick games run smoothly on both desktop and mobile, which is essential. Their Remote Gaming Server ensures that services are stable and consistent. This reliability is crucial, without which a platform undercuts its success.
RTP, Bonuses, And Promotions
Return to Player (RTP) refers to the percentage a slot pays back to players over many spins. Online slots tend to have higher RTPs than physical casinos because of lesser overhead costs. Thunderkick games typically have an RTP of 96 percent or higher, depending on the specific game.
In addition, Bonuses are a constant feature in online casino games. ThunderKick releases feature bonuses like free spins for gamers to utilize. These bonuses are claimable and add to the incentive for playing a particular slot game. ThunderKick usually has generous bonuses for new games, with dozens of free spins, for example, to get the game some traction. Gamers can shuffle the games to look for the most exciting deals and promotions.
Licensing
This feature is fundamental to online crypto casinos. Licensing is a reliable way to know the seriousness and legitimacy of casinos and game providers. ThunderKick has obtained three major licenses, enabling them to be a force in the burgeoning online gambling space. These licenses are the United Kingdom Gambling Commission License, the Malta Gaming Authority License, and the Romanian ONJN license. The licensing is vital for regulatory compliance and assures that the platform operates a legitimate operation. 
Conclusion
ThunderKick has a deserved prominent reputation in the gaming scene. The fact that top casinos like BC GAME have added their games is proof of their standing. Having an edge is valuable considering the number of software developers releasing content today. Much of that edge is a direct consequence of having an experienced and focused team at the helm. The dynamism and vibrancy of ThunderKick online slots should ensure this company's presence for the long term.