BC.GAME had an incredible month in June 2023, with its casino and sports betting platforms giving gamers a fantastic gaming experience worldwide. The platform's vast assortment of casino games, including slots and table games, has catered to a broad spectrum of user preferences.
Gaming Trends in June 2023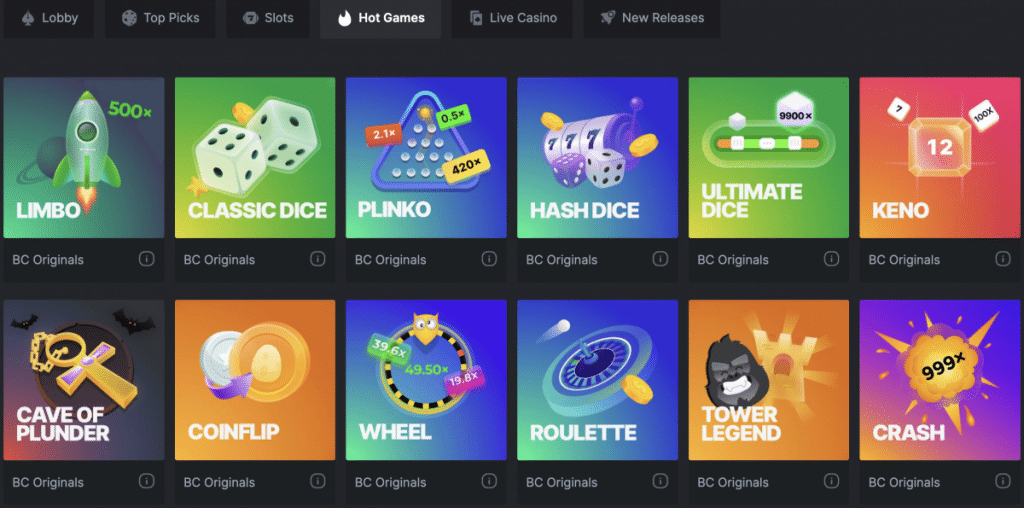 In Crash at BC.GAME, a courageous player placed a large wager of $76,571.57. This bold decision paid out against all odds, yielding a remarkable win of $128,640.23. The enormous return on investment proves that individuals willing to take measured risks could benefit from them.
Another player with big wins in Crash placed a bet of $3,661.54 and walked away with $21,163.70. His outstanding achievement will encourage others to give Litero and other captivating games at BC.GAME a try.
A player struck gold with a life-changing win on the slots in a surprising turn of events at BC.GAME in June 2023. With a small $32 bet, this lucky guy walked away with a whopping $433,000 in prizes. The incredible result attests to the enormous potential for high prizes in BC.GAME's slot games. It emphasizes the exhilaration and unpredictability of internet gambling, where even a small gamble can result in tremendous riches.
Popular and New Games in June 2023
Top Rated Games in BC.GAME this June 2023
BC Originals topped the highest-rated games for this June 2023. Mine, a revolutionized version of the classic Minesweeper game, had the highest ROI and biggest wins among all games on the platform. Here are the 10 top-rated games on the platform this June 2023.top-rated games
Mine from BC Originals
Ultimate Dice from BC Originals
Megaace from JILI
Ring of Fortune from BC Originals
Fortune Rabbit from PG Soft
Tiger Gems from Booongo
Crazy Time from Evolution Gaming
Gold Rush from JILI
Goddess of BC.GAME from Spinomenal
Wrath of Olympus from Bolebit
Top Slot Games
The slot games offered by BC.GAME have remained a top draw thanks to its alluring themes, graphics, and the possibility of big rewards. Players had a wide range of options, but most Slot games from JILI made it to the top. Here are the top 5 most popular Slot games this June 2023:
Super Ace from JILI
Golden Empire from JILI
Fortune Gems from JILI
Wild Bounty Showdown from PG Soft
Money Coming from JILI
Top Live Casino Games
This month, the suspenseful spins and multiple betting options of live roulette attracted many players. Here are the most popular live casino games in BC.GAME this June 2023:
Roulette from Evolution Gaming
Xxxtreme Lightning Roulette from Evolution Gaming
Instant Roulette from Evolution Gaming
Texas Hold'em Poker from Evolution Gaming
Lightning Roulette from Evolution Gaming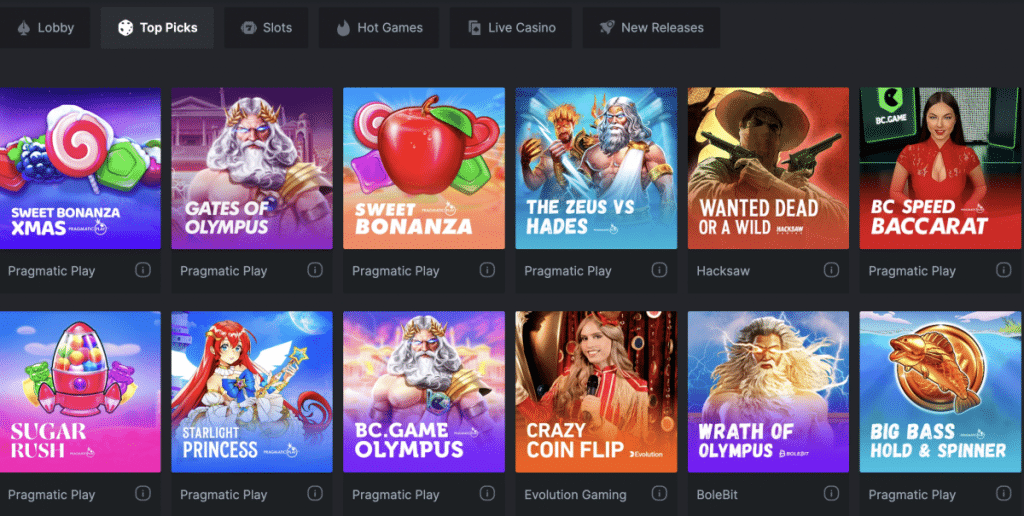 Biggest Sporting Events in June 2023
With a lengthy season packed with action, this season's MLBMLB made players on the edge of their seats with every wager. But that's not all–the live betting options kept players engaged and immersed in the game, allowing them to make real-time predictions and maximize their winnings.
The NBA Finals in June 2023 was a great spectacle for basketball fans. Bets were placed on the exciting confrontations between the top teams competing for the coveted championship title and BC.GAME's sports betting section hummed with activity.
Sporting Events to Look Forward on July 2023
The UEFA Champions League will be played in July 2023, and football fans all over the world cannot wait. The championship game of a major football tournament always features two of the best teams in the continent going head-to-head. There will be a flurry of activity in BC.GAME's sports betting platform because of the many betting options available.
Both players and viewers of CS:GO are constantly on the edge of their seats because of the game's quick speed and strategic gameplay. Live betting is available on BC.GAME, allowing users to wager as the action unfolds. This adds a new layer of excitement to the game and gives gamblers a chance to profit from their insight into the game's momentum swings.
For more big updates on BC.GAME, don't forget to join our Telegram community! We send out weekly updates for enthusiastic players. Tune in; we've got more updates in the coming months!