Gaming tokens and NFTs skyrocketed in 2021. New crypto projects are leveraging the boom in NFT marketplaces. They claim a platform where users can purchase metaverse crypto tokens and be part of a virtual world using VR and the blockchain.
Some promote the idea of crypto gambling, as you would at the best crypto casino, but in VR. Players can feel like they are in a real-world casino. They can earn crypto and spend it on vacation on a virtual island.
This is an extreme example, but many metaverse crypto projects are beginning to develop these experiences. Let us look at some of the top metaverse tokens to invest in as early adopters.
What Is The Metaverse?
The metaverse is the collective name for a new iteration of the internet. It promises to utilise VR, AR, and XR technologies to create a virtual space. This space will have its economy with blockchain and cryptocurrencies. It will also allow users to own unique assets and keep them while navigating various metaverse platforms.
Furthermore, artefacts in the metaverse will have real-world value. People can earn a living playing meta-games, work and earn metaverse crypto for their labour, and sell their meta-assets for popular cryptocurrencies.
The metaverse can usher in a new era in how artists, content creators, advertisers, and entertainers interact with their audience. They can host metaverse concerts, reaching an audience of millions instead of thousands. Emerging artists can rent virtual spaces where they exhibit their art for a fee.
Facebook has already rebranded as Meta. The company's founder, Mark Zuckerberg, has released a concept video where metaverse users can have business meetings using VR in a virtual space. He showcased avatars and how they remain consistent through social, gaming, and productivity apps.
Lastly, other companies have joined Facebook's XR Association. This consortium includes Google, Samsung, Microsoft, and Sony. Their goal is to foster a new era of experiential reality, including improving existing VR, AR, and MR technologies.
Metaverse Crypto Market Value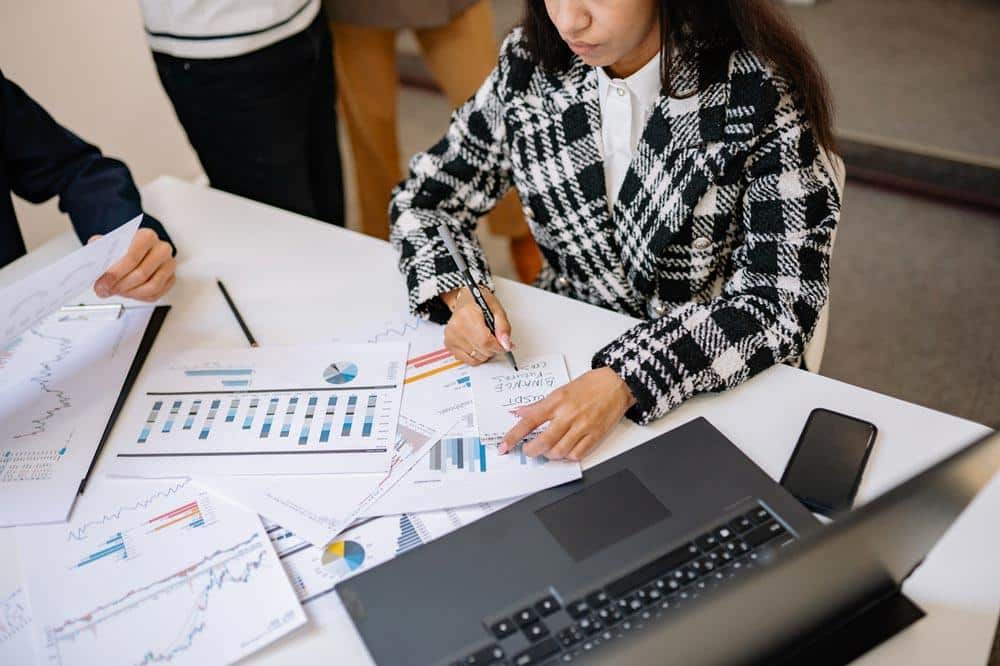 According to CoinGecko, the Metaverse Coins' combined market capitalisation is over $29 billion. Coins like MANA have a daily trading volume of over $1 billion.
Furthermore, metaverse projects like Decentraland and The Sandbox have sold NFTs ranging from $200 000 to $500 000. Users are buying parcels of land in these virtual worlds, and like real-world real estate, buyers are hunting for central locations.
Moreover, these NFT landowners can also sell their assets on NFT marketplaces like OpenSea. Users and buyers are currently quite active in the NFT trade. They also sell and collect rare NFT assets from other virtual projects like Axie: Infinity.
Lastly, metaverse cryptocurrencies have been performing well since the beginning of the year. Many metaverse projects release updates to create more demand for their native currencies and NFTs.
Top 5 Metaverse Crypto To Invest In
1. Decentraland (MANA & LAND)
Decentraland founders Ariel Melich and Esteban Ordano released the first stage of their metaverse project in 2015. It was a 2D infinite world where users could have ownership of pixels. The second stage involved creating a 3D infinite world divided into square plots in 2016.
In 2017, they released two more stages. The third stage introduced a peer-to-peer network for its users, while the fourth stage introduced the blockchain, Ethereum.
Accordingly, these final stages allowed for the creation of the Decentraland metaverse. Users can interact with each other, create apps, navigate the world, and play games.
Tokens
Decentraland has two native cryptocurrencies. Namely, MANA and LAND. MANA is an ERC-20 token with a limited supply of 2,193,989,927 and a current circulating supply of 1.82 billion.
Users can use MANA to buy virtual items in Decentraland. These include accessing services, playing games, purchasing LAND, buying avatars, and buying NFT art.
On the other hand, LAND is a non-fungible token (NFT). It has a limited supply and represents 16×16 parcels of land in Decentraland. It has a total of 90,601 LAND. It is secured in an Ethereum smart contract. These parcels of land have their own set of coordinates in Decentraland and have trackable ownership.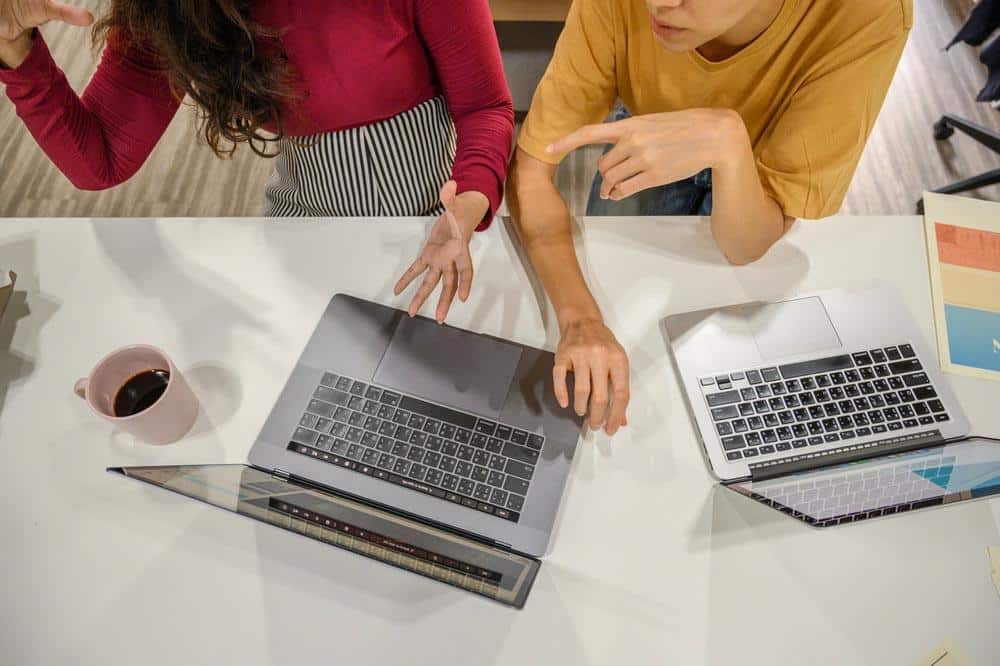 Furthermore, Decentraland has an NFT marketplace where owners can put up their LAND for sale. Owners can set their prices, and they can become quite expensive.
Decentraland has also held several LAND auctions since 2017. They succeeded in selling every parcel of LAND. Every MANA spent on LAND was burned during the auction. This amounted to over $6.6 million in burned MANA tokens.
Lastly, MANA is currently trading at $3.86 and has grown from $0.75 at the end of October. There is much room for MANA to increase in value until the end of the year.
2. Axie: Infinity (AXS & SLP)
Axie: Infinity is a metaverse video game where players can purchase NFTs.
The first NFT, Axies, are little creatures players can breed, battle, and raise. Players need to purchase three of these creatures in the Axie Marketplace. They range from $150 to over $2000.
The second NFT, land, is land that players can purchase. They are around $2000 depending on location in the Axie world. The other NFTs are items and bundles.
Tokens
The Axie Infinity Shards (AXS) is the metaverse project's governance token. AXS holders can stake their AXS to earn rewards, pay for NFTs in the marketplace, and vote on governance proposals.
AXS is currently trading at $128.92 and has shown sustained growth since July when it traded at $5.68. AXS has a total supply of 270,000,000.
Furthermore, the Super Love Potion (SLP) token serves a particular purpose in the game. The developers do not sell these directly to the player. Players must earn them during the game, or they can purchase them on exchanges.
SPL allows players to breed more axies. These creatures can sell for a hefty price, depending on their attributes. At the moment, SLP is trading at $0.06409.
Players can also purchase land using AXS. Landowners can sell their parcels of land for SLP and earn AXS. Axie owners can also rent out their Axie NFTs to players that cannot afford them. They then receive a percentage of that player's rewards in-game.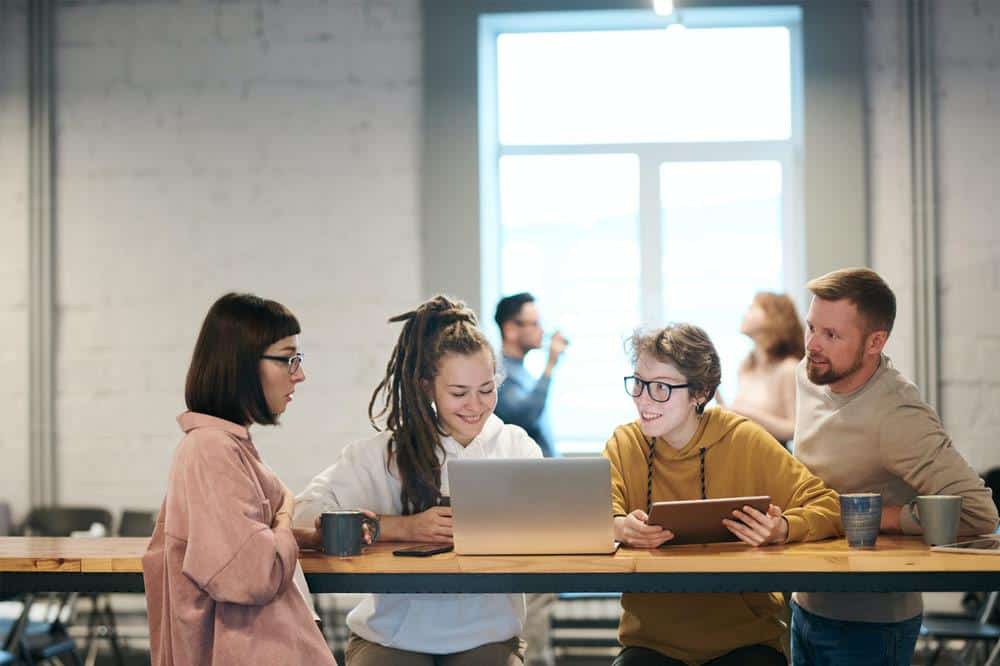 Lastly, AXS is growing in value as more users begin buying axies. The marketplace has already sold over 2 million axies and continues growing. SLP is a cheap metaverse crypto for breeding axies.
3. Bloktopia (BLOK)
Bloktopia is a 21-floor skyscraper in the metaverse. It runs on the Polygon blockchain network and uses the Unity engine for world-building. This metaverse building allows users to access education, gaming, and social networks and earn money in one location. Bloktopia also supports VR for full immersion.
Furthermore, Bloktopia has four pillars. Each pillar represents what users can do in the building. The first is Learn. Here users can attend conferences or sign up for courses to learn more about the crypto world.
Secondly, the pillar, Earn, allows users to buy real estate and lease it to other users. They can also earn by staking their crypto and running advertisements.
The third pillar, Play, contains the social aspect of Bloktopia. This includes the 21st floor reserved for gaming and other social features like messaging and VR chat rooms.
The fourth pillar, Create, includes a builder tool where users can create various scenes in Bloktopia. They can also produce artwork and enter competitions to win prizes.
Token
Like the others, Bloktopia has a native metaverse crypto, BLOK. Users can spend and earn this token in various activities. It has a total supply of 200,000,000,000 BLOK, and the creators will distribute it. Users can also purchase real estate with BLOK. The creators make certain floors available during IDO periods. BLOK holders also receive special privileges within Bloktopia.
BLOK is trading at $0.1026. It reached a high of $0.17 at the end of October but has since been trading around the $0.10 range. It has a daily trading volume of $55,987,379.83.
Lastly, Bloktopia calls purchasing real estate REBLOK. These are NFTs that can have sole ownership or joint ownership. BLOK is a long-term investment, but the creators seem to have a detailed roadmap for Bloktopia's growth.
4. Star Atlas (ATLAS & POLIS)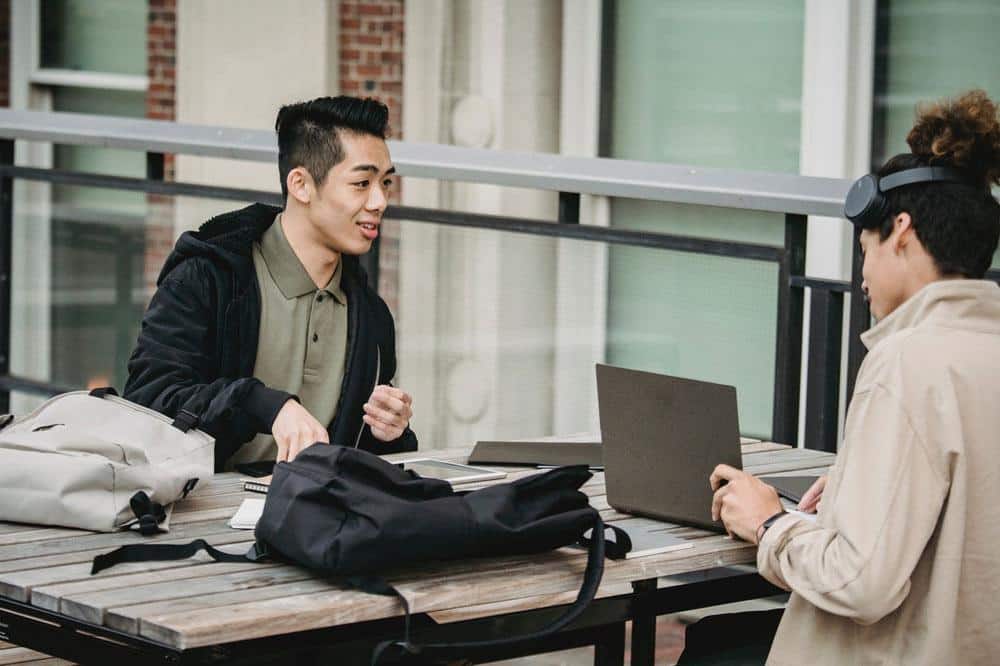 Star Atlas is a Solana-based blockchain game. It is a metaverse game because it has a functioning economy, has VR support, and users can travel around the game world using NFTs like spacecraft. And mine the native cryptocurrency, ATLAS. They can also collect rare NFT items in the game.
The game centres around three factions. The first is the MUD Territory, which is the human faction. Then there is the ONI Region, a collective group of aliens. Finally, the Ustur Sector consists of sentient androids.
Each faction has its strengths and weaknesses. Players can choose between them when they begin the game and create their avatars. The game also has a marketplace where players can purchase mining equipment, ships, items, and collectables.
Furthermore, players can store items in their crypto wallets, and they represent in-game items. The game supports Phantom, Solflare, Ledger, and a few more.
Tokens
The metaverse crypto, ATLAS, is the in-game currency. Players need it to purchase items and carry out certain player-versus-environment missions. They also need it to repair ship damage or purchase mining equipment. Accordingly, players also mine ATLAS and receive a real-world reward for performing an in-game action.
Star Atlas has another crypto, POLIS. It is a governance token. This allows players to affect the political climate of the game world. They can vote on taxes and territory claims and even create laws for other players.
Moreover, Star Atlas also has Player-versus-Player aspects. When a player destroys another player's ship, they can collect rewards from the wreckage. They can receive ATLAS or lower-value NFTs. On the other hand, the damaged player loses their NFT ship.
Lastly, the developers plan to implement DeFi features in the game. These include staking and yielding. ATLAS is currently trading at $0.1574 and POLIS at $7.31. They represent an investment in the future of this metaverse game. Currently, it is only in the Alpha phase.
5. The Sandbox (SAND)
The Sandbox is like Minecraft. It allows users to build worlds in the metaverse. It differs from Minecraft because it is decentralised and has its own functioning economy. Users can easily develop their games and 3D items. They can then mint these items as NFTs and sell them on The Sandbox Marketplace.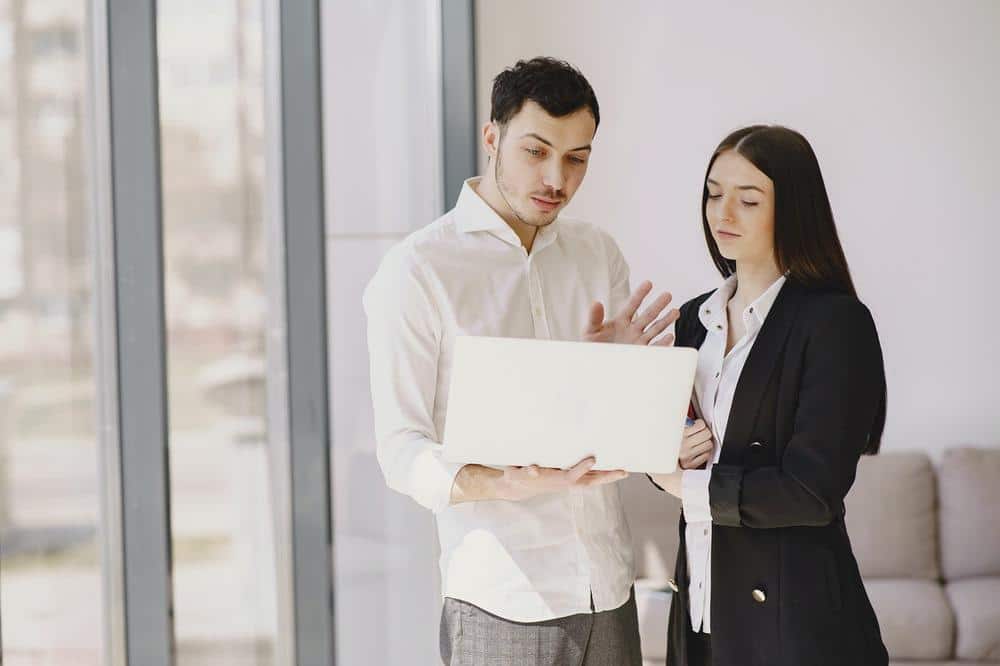 Additionally, creators can receive rewards for making high-quality games or items. Players can also receive rewards for interacting with the world.
Token
Furthermore, Sandbox's native metaverse crypto, SAND, is the in-game currency. Creators need to upgrade the rarity of their items. Players need it to access content in the metaverse. It is also the currency in the marketplace. SAND holders can also stake their holdings to receive a passive income.
Sandbox users can also purchase LAND on third-party NFT marketplaces. LAND is an ERC-1155 token that represents real estate in the Sandbox metaverse. Creators and players can use their LAND to develop games or display their rare NFTs. They can also rent out their LAND to other players.
Currently, SAND is trading at $5.53 and has seen increasing growth since October, when it was trading at $0.7665. The Sandbox is still in its early stages, but as the developers roll out more upgrades, SAND's price will likely increase.
Final Thoughts
The five top metaverse crypto projects showcase many use cases for the metaverse. Though the metaverse is only at its genesis, investors and developers are beginning to invest money and time into making it a reality.
Facebook has rebranded as Meta. At the same time, other tech giants have committed to improving VR, AR, and MR. Meta-crypto projects are already attracting gamers and crypto enthusiasts.
It is only a matter of time before the metaverse becomes the next iteration of the internet.