The digital world can be complicated. With more and more variations coming about, it is becoming harder to stay ahead of the game. Since the introduction of cryptocurrency, a few digital sectors have expanded rapidly, including crypto gambling and financial resources, like a non fungible token.
The financial opportunities brought forward by digital finance have been massive. One of the most admirable advantages of crypto finance is the offer of non fungible tokens. These tokens are digital asset that allows users to get hold of a unique offering.
Most recently, NFTs have picked up huge recognition. As a result, big companies have caught on, hopping on board the bandwagon in the digital sphere. Some of the most recognizable names to have acquired or created NFTs are companies that include Asics, Clinique, Taco Bell, Coca-Cola, McDonald's, Ray-Ban, and Original Penguin.
A lot of creative projects have also joined the NFT craze, with artists, rappers, and even movie directors and actors using their projects as NFTs. Therefore, allowing people to invest.
Are NFTs Crypto?
One of the biggest questions posed regarding non-fungible tokens is whether or not NFTs are cryptocurrency. The answer is no. Although grouped in the same class of digital assets, NFTs are not classified as cryptocurrencies.
Non fungible tokens may not be cryptocurrencies, but they do operate on the same system, known as the blockchain. Presented as cryptographic assets, non fungible tokens are often reffered to as NFTs. Non-fungible tokens cannot be traded or exchanged at equivalency, which is how NFTs and cryptocurrencies differ.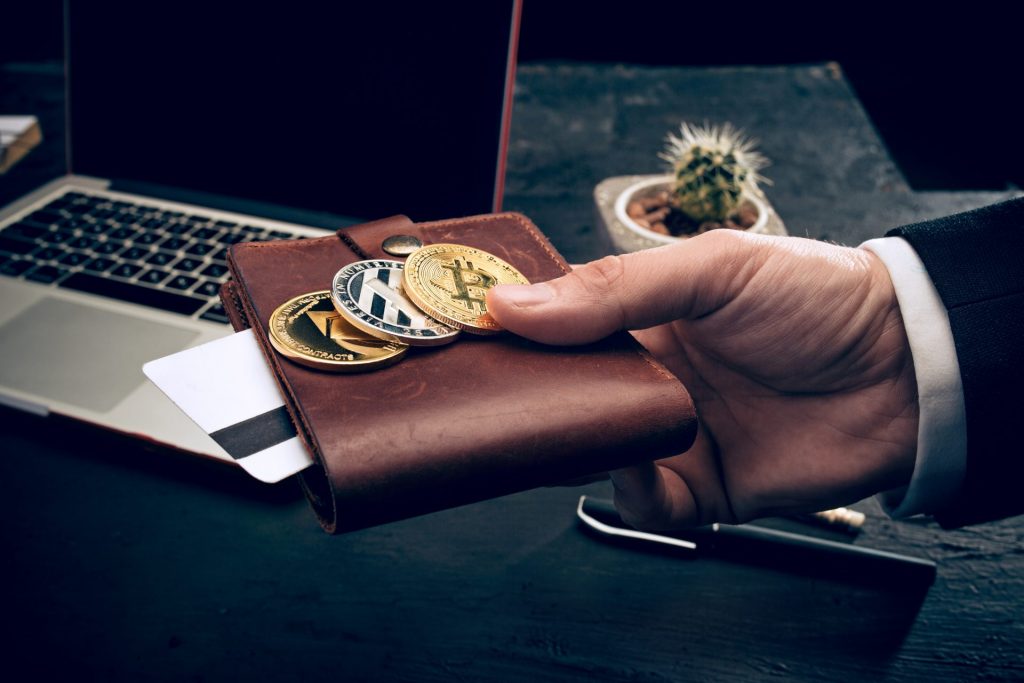 Are NFTs A Good Investment?
With the world moving online, now is the perfect time to get your foot in the door and try out the exciting offer of NFTs. Non fungible tokens have created a huge opportunity for online investors to earn since gain such popularity.
The success of an NFT all comes down to demand, and if you take a chance and invest in a promising option, you could find yourself a rewarding investment. In 2021, NFTs sky-rocketed with some record-breaking sales.
Here is a list of the top-selling NFTs of 2021.
Beeple – EVERYDAYS: THE FIRST 5000 DAYS – $69.3m.
Beeple – Human One – $28.9m
CryptoPunk 4156 – 2,500 ETH ($10.2m)
CryptoPunk #3100 – 4,200 ETH ($7.67m)
CryptoPunk #7804 – 4,200 ETH ($7.57m)
2022 looks like it should be an auspicious year for non-fungible token investors, after the success seen in 2021. To help you make the best move, take a look at the non fungible token terminology to keep you in the loop below.
The Non Fungible Token Terminology You Need
10k project
The 10k project is an NFT artwork consisting of roughly 10,000 avatars. CryptoPunks are the pioneers in the 10k project, with a collection that started back in 2017.
Airdrop
Airdrops are a clever new way to earn money online fast. An airdrop is a way for new projects to gain traction within the market. The best part about airdrops is that you can score free cryptocurrency or NFTs, resulting in huge returns.
Apeing (into something)
The word apeing is an NFT term that refers to users' behavior in the non-fungible token market. To 'ape into' means to buy an NFT irresponsibly. For instance, out of fear of missing out.
Avatar project
An avatar project is the same as a 10k project—for instance, CryptoPunks, Bored Ape Yacht Club, Cool Cats, Gutter Cat Gang, etc.
Burn
The term to burn an NFT means to destroy it. Some non fungible token projects allow people to burn two NFTs to make space for a new and more rare offer.
DAO
DAO stands for Decentralized Autonomous Organization. Owning an NFT from a project such as Head DAO, you and all other owners will have a say in the future game plan of the project. With organizations like that, it makes the NFT community-driven in every aspect.
Diamond hands
The term 'Diamond hands' refers to a person who holds on to an asset no matter the price volatility, negative news, poor market sentiment, and whatever kind of FUD. Find out what FUD means below.
FUD
FUD stands for Fear, Uncertainty, and Doubt. It is a term used to explain negative news stories, tweets, Discord messages, etc., within the crypto and NFT fields.
Floor
'Floor' or 'floor price' is a term that reffers to that lowest price an NFT was sold for. Keeping note of the floor price helps gauge the performance of the project.
Take The NFT Market By Storm
NFTs are a rewarding new market that has paved the way for plenty of new opportunities. NFTs could be the next avenue for you to explore with knowldge of all the terminology. Get started by purchasing the next NFT that catches your eye, and make a mark on the community.