The growth of Decentralised Finance (DeFi) and online gaming is undeniable. These sectors have continued to attract regulatory scrutiny as they got bigger. 2022 will be another crucial year for DeFi and online gaming from a regulatory standpoint. Last year saw significant leaps in the entire blockchain space. DeFi maturity is not just about the prices of individual tokens. It is also about transaction volumes, amounts locked up in different platforms, and the continual development of next-generation blockchains. Online gaming on leading portals like BC.GAME is also growing at incredible rates, with the continued optimism around the launch of the Metaverse adding momentum. This announcement elevated the attention on this sector and will likely bring more regulatory scrutiny in due course.
DeFi and Online Gaming Too Big to Ignore
The amount of value within DeFi continues to balloon. These are not the early days of Bitcoin when regulators could afford to ignore cryptocurrencies as a fringe sector. There is an unprecedented institutional investment in blockchain systems after they proved inevitable. Regulators showed their face in specific sectors of the broader blockchain industry in 2021. Authorities targeted stablecoins, assets like NFTs, and other sectors that invited regulatory scrutiny.
These measures straddle different jurisdictions and show that there is more to come. Despite the higher level of action, most countries still lack a coherent approach towards blockchain commerce. This patchwork approach continues to prove unsustainable. Most of these solutions are unprecedented, and innovative ideas further complicate matters. Now that Facebook has bet big on the Metaverse, there will likely be developments on that front.
Analysts will remember when Facebook tried to launch the Libra cryptocurrency, and the US Congress suddenly took heightened interest. Governments continue to realise the potential and impact of blockchain technology. Unfortunately, some governments have taken a negative approach to China, restricting crypto trading and banning cryptocurrency mining in June 2021. In other countries, the approach is more nuanced. Regulators acknowledge the potential of this technology, and legislatures are looking for ways to balance regulation and innovation. In October 2021, the first Bitcoin exchange-traded fund (ETF) launched. Many had thought they would never see this moment. It represented an assertive push by Bitcoin into the mainstream, with the asset now listed on a regulated exchange.
Gaming Is Showing Maturity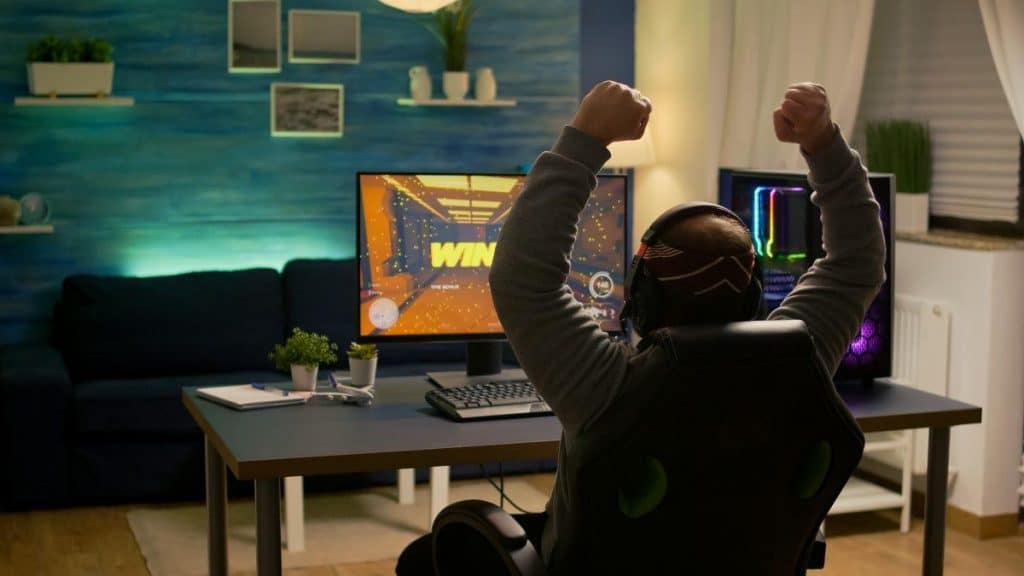 Crypto gambling has also had a fascinating journey. Gaming enthusiasts now know better than to wager on fraudulent sites as legitimate online casinos continue to distinguish themselves. Licensing is more robust, and reputable game providers are prominent in gaming. Additionally, check whether companies' provably fair gaming algorithms distinguish legitimate gaming platforms. Notable gaming regulators like the Malta Gaming Authority, Curacao Gaming License, UK Gambling Commission, and the Kahnawake Gaming Commission will continue to have a prominent role in crypto gambling in 2022. BC.GAME got the coveted Curacao gaming license, which was vital in operating with more transparency.
Most developing countries are yet to regulate online gambling effectively. Some countries acknowledge their larger footprint and are working to ensure such gambling is more transparent and fetches tax revenue. Sports betting is growing at astonishing rates as smartphone usage grows globally. Technological advancements will undoubtedly continue to disrupt online gaming. This year, there is no doubt that gaming will continue to unveil more developments from a creative and regulatory standpoint.
What To Expect In 2022
Regulators in most western countries will likely take a measured approach to regulate Decentralised Finance and online gaming. These sectors have demonstrated their utility and innovative potential. It would be antithetical to take a negative direction. Therefore, the focus should be on what DeFi platforms can generate from a relevance and taxation perspective. Some DeFi protocols extend financial services to people who previously had limitations with centralised finance. Governments, especially in developing countries, can gain from these services, which extend financial equality to the underserved. Access to credit is a crucial aspect of economic growth. The United Kingdom has placed further taxation guidance for crypto and DeFi platforms.
There is little indication that meaningful congressional regulation will emerge for the US. Investors and traders currently rely on the SEC, FinCEN, and IRS guidelines to operate. Therefore, the global regulatory front is likelier to get more action in the European than North American market. The SEC has taken action against some token issuers for possibly violating securities laws. Nonetheless, more clarity is necessary at the federal level to consistently apply the law. Following any research reports and findings from regulatory agencies will be fascinating. There will likely be a domino effect from comprehensive regulations in one jurisdiction to others. 2022 will hopefully result in definitive regulatory developments and a roadmap of rules.
Decentralised finance keeps growing in value, and regulatory action has to capture its scale and importance today. Online gaming regulation is also behind the times in many countries. Regulators like the UK's Financial Conduct Authority (FCA) continue researching how to regulate a constantly changing industry. Some of these actions will include ways to regulate sports betting. The goal is to prevent underage betting and gambling addiction which are problems in modern society.
To Wrap It Up
DeFi platforms and online gaming on BC.GAME have had another crucial year from all perspectives. Regulatory developments have a significant role because they can change the trajectory of these sectors. China presents a cautionary tale of how regulatory action can completely cripple cryptocurrencies. Regardless, there is optimism that the rest of the world will take another path. Reasonable regulations can ensure that consumers have a safe experience while protocols continue to grow. This approach will be a sustainable balance for all stakeholders.