The crypto gambling industry is one with immense potential. A study shows that the online gambling market will grow to $100 billion by 2026. This growth will make online gambling double in size within this period. Anyone thinking they have seen this industry's best may want to re-evaluate. Such projections are exciting for everyone in the online gambling sector. Bitcoin gambling games are changing the online gambling ecosystem in profound ways.
The best crypto games are only going to get better. Using cryptocurrency as a payment medium eliminates the bottlenecks and restrictions of centralised systems. Gamers can still enjoy classics like Blackjack and Bitcoin Crash while sampling the best of futuristic innovation. Crypto gambling is a hub for developers looking to put their skills to the test. Accordingly, this report is an affirmation of the dynamism in this industry.
What does the Report state?
The report projects that online gambling will grow at a Compound annual growth rate (CAGR) OF 10 per cent for the next five years. This rate should see the industry balloon to $100 billion by 2026. Poker, casino, sports betting, and other sectors will lead the way. Top market players like Betfred, 888 holdings, Paddy Power, and Betfair are likely to be the leading lights. That said, this industry is constantly changing, and today's big names may not be the same in five years. Online crypto gambling will be a significant part of this growth. The easy availability of games is a leading factor fueling online gambling. Many states in the USA are considering legalising sports betting. This subsector can fetch the states hundreds of millions of tax dollars when they desperately need the money.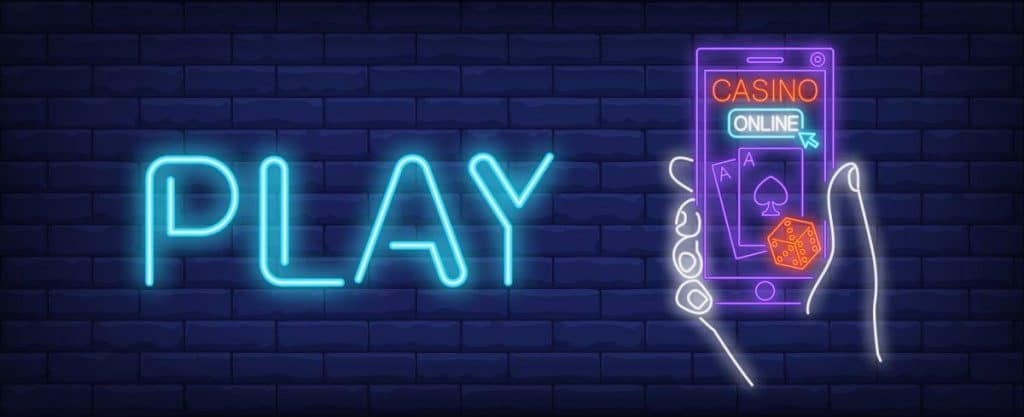 Smartphones have changed the world in the past decade. The high awareness of the impact of mobile gambling is a strategic necessity for online gambling platforms. Mobile devices widen the market exponentially. This rise is because more people have access to the internet and related services. Online gaming is an exciting and engaging activity for millions of mobile users. The key to keeping this market segment locked in is software development. Software is the key to creating an excellent gambling experience.
Some elite online casinos like BC.Game give you the feel of an actual casino with a fast user interface, modern graphics, and efficient payment processing. Crypto gambling platforms can capture the imagination of audiences with a commitment to quality and constant improvement. Desktop online gambling still dominates the gambling and marketing market. The report states that the mobile segment of the industry will catch up fast. Increasing mobile adoption by consumers in developing countries helps fuel this trend.
Sports Betting as A Pull Factor
Despite taking some hits during COVID-19, sports leagues have held up pretty well. The reason for that is the level of interest from audiences globally on television. People also love to bet on the sports they watch. Sports such as soccer and horse racing are popular with fans everywhere. In the report forecast, online betting will be the fastest-growing segment during the forecast period. The high-efficiency level of top betting operators means that gamblers can even bet live on games. This convenience is endearing to sports fans who want to cash in on the next goal, a photo finish in their favour, or even a buzzer-beater. Currently, only half of the global population has access to fast internet. This gap shows that there is still massive room for growth. Ten per cent more of the world's population accessing the internet is a fantastic development for online gambling. Contrary to expectations, online gambling is not the reserve of one gender alone. The entry of more female gaming enthusiasts is a win for this industry.
Online payment modes are fast and direct. The higher levels of internet penetration make online gambling systems accessible from most parts of the globe. Accordingly, crypto-gambling casinos will likely invest more in backward integration. The software & technology to strengthen its presence is driving the market growth. Regulations are the final piece of the jigsaw. Legalising online betting and mobile gambling in more jurisdictions is a boon for gambling operators. Licensing and formality requirements for online gambling will likely be favourable to facilitate rather than stifle the industry. European online gambling operators represent a significant part of the global market share, but other regions are catching up.
The Big Picture
A vibrant online gambling scene is a win for all stakeholders. In this era of digitisation, customers want efficient and accessible casinos in the palm of their hands. Operators look to seize on this demand to give customers excellent wagering opportunities. Regulators, like the New York Governor, are looking at this sector as a potential cash cow. All these bode well for the online gambling industry. The report stating that it will double in size in the next five years may be a conservative estimate. It will be interesting to track future growth.